Much ink has been spilled attempting to determine which characters make up the most powerful superheroes in fiction, but this list seeks to answer a slightly different question. Which heroes are physically the strongest? Forced to compete in a powerlifting competition, who would come out on top?
Most heroes have some amount of superhuman strength, even if it's just enough that they are capable of throwing and then catching a mighty shield made out of pure metal, but few make it into the upper leagues. Traditionally, Marvel Comics has classified how strong their characters are based on how many tons (2,000 lbs. or 907 kg.) they are capable of lifting. Rather than performing as a literal measurement, the system essentially functions as a simple comparison system used to establish how strong one character is in relation to all the rest.
Spider-Man, for example, is commonly categorized as being able to lift around 10 tons, despite sometimes being shown to lift objects whose real-world equivalents weigh far heavier. That lets fans know that he is weaker than Luke Cage, who was classified as being able to lift 50 tons in 2007's "Civil War: Battle Damage Report." Every person on this list is capable of lifting at least 100 tons, and those near first places are capable of much, much more.
Colossus
Introduced in 1975's "Giant-Size X-Men" #1 in 1975, Piotr Rasputin was born and raised on a farm in Russia until he discovered that he could turn his entire body into living metal. Already a towering and physically imposing man in his human form, Piotr found that his strength and durability were magnified a thousandfold when he turned to metal.
Eventually, Professor Charles Xavier approached Piotr and offered him a place among the X-Men. He accepted and has been known as Colossus ever since, the traditional winner of the "Strongest Member of the X-Men" award. Though his strength increased over time as he grew from a teenager into a fully formed adult, there's no indication that he'll continue to get stronger, and 2008's "Official Handbook of the Marvel Universe A-Z" #2 classifies the X-Man as being able to lift exactly 100 tons, placing him firmly at the bottom of our list.
Captain Marvel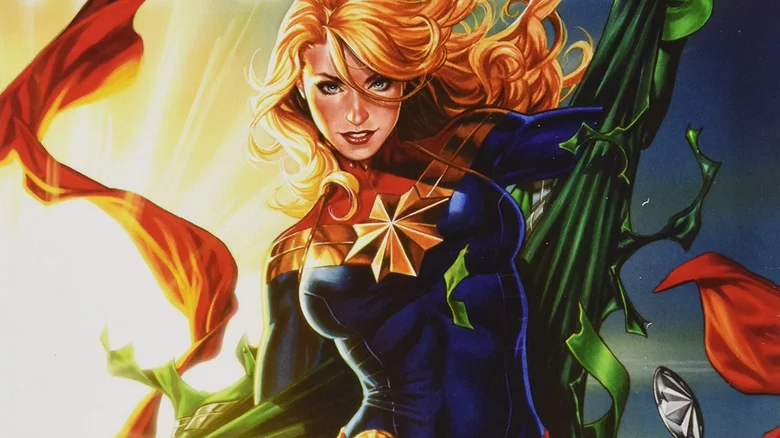 Carol Danvers is a special case. She began her career as Ms. Marvel in 1977's "Ms. Marvel" #1, after meeting the Kree warrior Mar-Vell in 1968's "Marvel Super-Heroes" #13 (while head of security at NASA) exposed her to energies that transformed her into a human-Kree hybrid. In this form, she could lift roughly 50 tons until future X-Men member Rogue managed to steal her powers permanently. When she regained them and became Binary, she was capable of lifting 100 tons, though she eventually returned to her original Ms. Marvel levels of strength.
However, after experiencing several power boosts since becoming Captain Marvel, comics like 2018's "Avengers" #2 have shown that Carol has a "resting strength" of at least 100 tons that can be increased to unknown levels through her power absorption abilities. It's unknown exactly what her upper limits might be, and some say Captain Marvel is the most powerful in the MCU, but since Carol has to rely on her non-physical powers to achieve that lift, she ranks lower than some of the other competitors she has on this list.
Namor the Sub-Mariner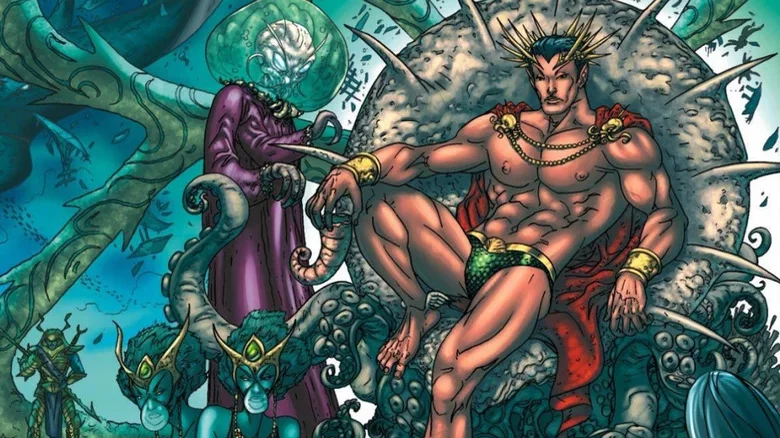 Born from the love affair of a human sailor and an Atlantean princess, Namor is often met with distrust by his blue-skinned people, but as their king, he strives to serve them and put their safety above his own. Despite serving as both an X-Man and an Avenger, Namor is nearly always an anti-hero and is infamous for his raging temper and extreme vanity. Though his skin is nearly indestructible, his pride and ego are easier to bruise than a peach.
Created by Bill Everett in "Motion Picture Funnies Weekly" #1 in 1939, Namor the Sub-Mariner is one of Marvel Comics' oldest characters and is said to be the mightiest person on the planet when underwater, where he can easily achieve feats greater than 100+ tons. However, his strength decreases dramatically the longer he is exposed to open air and the more dehydrated he becomes. Thus, though he sometimes manages to outmatch other members of this competition, his strength is still only enough to earn him the 12th spot.
She-Hulk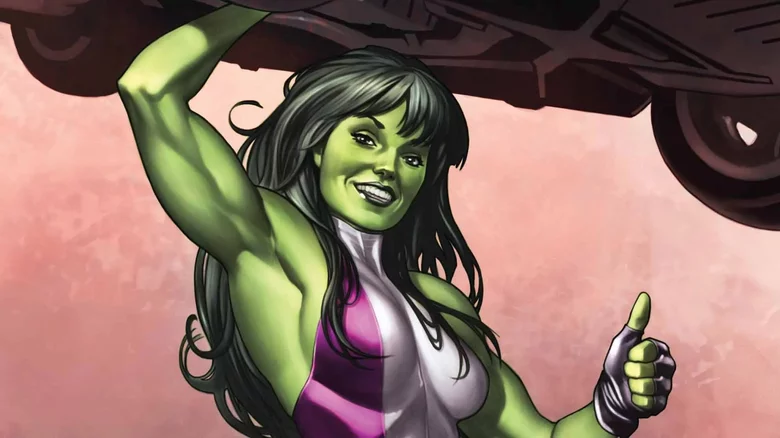 Unfortunately for the Thing, he still has a long way to go if he ever hopes to catch up to the next hero — excuse us, heroine — on our list. Lawyer Jennifer Walters was visiting with her cousin Bruce Banner in 1979's "Savage She-Hulk" #1 when a gunshot wound forced Bruce to give her a blood transfusion in order to save her life. Though the procedure succeeded, Jennifer found that she could transform into the She-Hulk. Though not as strong as her cousin, she was able to retain both her intelligence and her sense of self while in "Hulk-mode."
Her strength has fluctuated over the years, but like many others on this list, she's steadily grown stronger since her creation. In 2004's "She-Hulk" #9, she effortlessly lifted the Thing's weight-lifting machine at its maximum settings with one hand. In the same issue, she had to throw an arm-wrestling match with Hercules in order to spare his feelings. More recent stories like "Immortal Hulk" #7 in 2018, however, have shown She-Hulk begin to close in on her cousin's levels of strength.
Marvel's Superman Analogues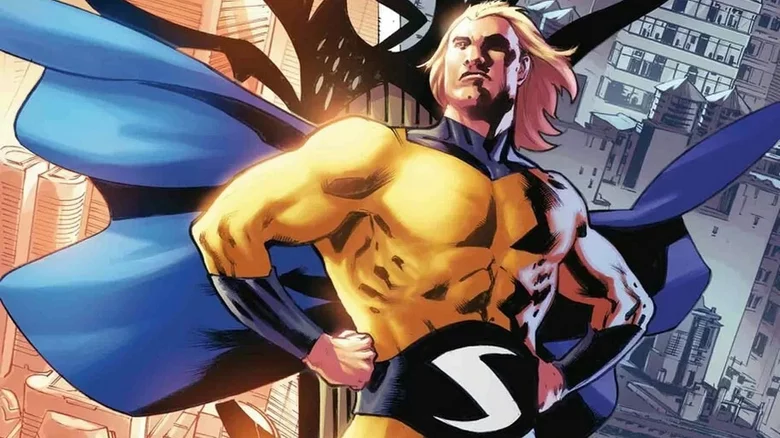 Over the years, Marvel has created a number of Superman-like analogs and stand-ins. Hyperion is the most literal of these. He's from an alternate Earth whose premier superhero team is the "Squadron Supreme." It's filled with purposefully obvious stand-ins for the main members of the Justice League. One story in "Avengers" #147 from 1976, where the Avengers and the Squadron Supreme clashed, was even titled "Crisis on Other-Earth" in homage to DC's long history of using the word "crisis" to title its multiverse-heavy stories.
Others are more ambiguous. Gladiator, for example, is an alien who merely has the same power-set as Superman, while another character, Blue Marvel, shares Superman's moral fiber and many of his powers, but also has energy powers that make him a bit more similar to Milestone Comics' Icon. One of the most famous examples in recent years is the Sentry, who is often serving as an "Evil Superman" analog specifically. At this point in the list, the criteria are basically Superman-level strength and above, and since Marvel's Superman stand-ins are rarely quite as strong as Thor, they have collectively been placed here in 6th place.
Thor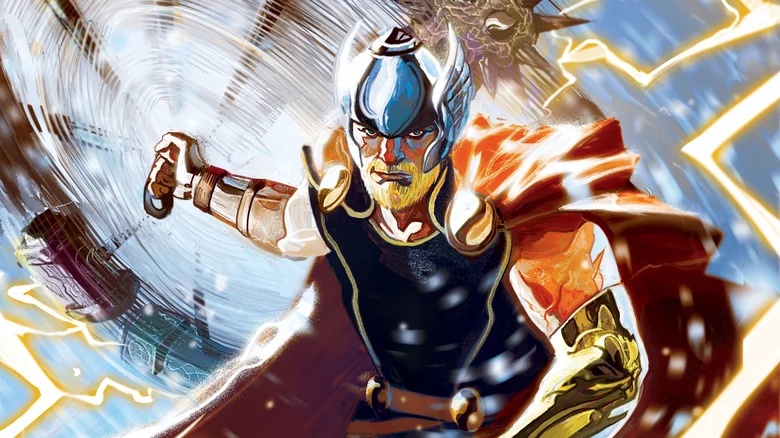 Thor: God of Thunder, Son of Odin, and Prince of Asgard. He is all of these things and more, and he is mighty. With the mighty hammer, Mjolnir, at his side, Thor has few equals in the Marvel Universe and the strength to match.
More than any other character on this list, Thor's strength is surprisingly complicated. To start, though it's not all that widely known, he is actually Asgard's "God of Strength," making him the strongest of that realm's gods. In addition, he wears a mystic belt named "Megingjord" that doubles his already incredible natural power.
Thor is known for his insane physical feats, but it's not clear exactly how strong he is with or without the belt. In theory, removing the belt could throw him halfway down this list, or he might already be so strong that he would only move a few places. But the fact that his strength could be reduced by removing that belt is one of the key reasons he lands here in fourth place.
The Hulk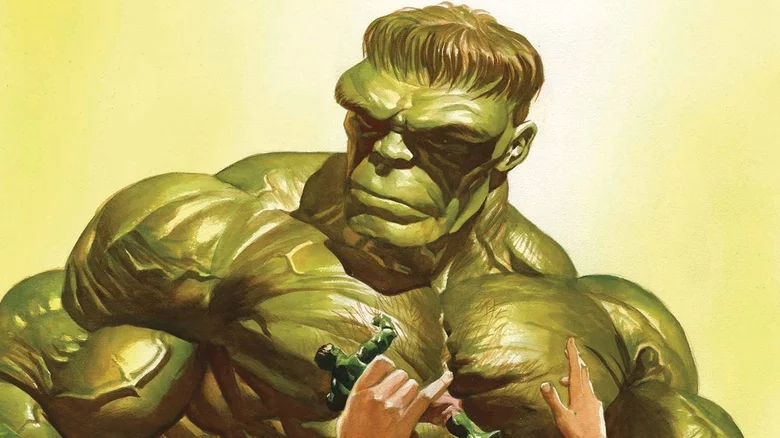 From the beginning, you knew the end. Bathed in the radiation of a gamma bomb, Dr. Bruce Banner found himself transformed into a monster known only as "Hulk." The details of the pair's symbiotic relationship might change, but at the end of the day, superhero comic books have one unbreakable rule: Hulk is the strongest one there is, and that's really all there is to it.
Superman might be strong enough to move planets or bench-press the full weight of the Earth's core, but even his inhuman strength has its limits. Hulk's strength does not. It's a famous superhero equation: the madder Hulk gets, the stronger he gets, and there is no end to either. When Bruce Banner transforms, the Hulk wants to fight, and the more he fights, the angrier and stronger he gets. It's a recursive loop, a self-fulfilling prophecy that ensures that in feats of strength, Hulk will always come out on top.