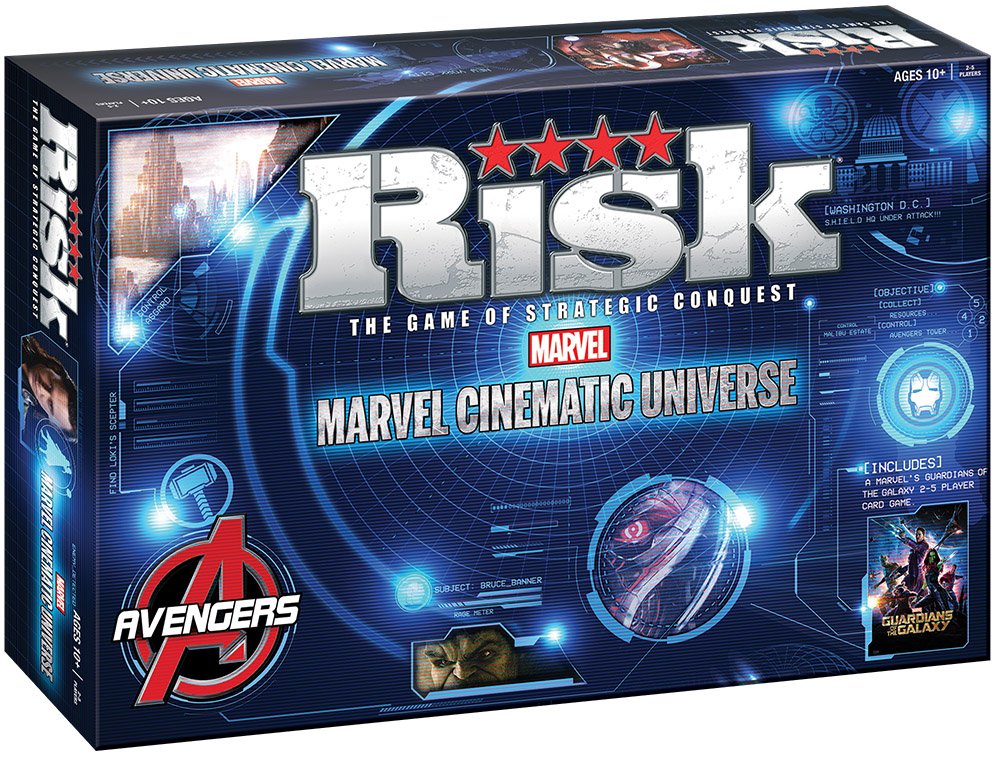 In this world of video games, the internet, YouTube and smart gadgets, it may seem to many of you that board and tabletop games are a dying art—but that's not actually the case at all.

Such games are still thriving and being produced en masse, and there are games of this nature for fans of pretty much every major franchise and brand.
Marvel is, of course, one of the most popular franchises in the world right now – thanks largely to the immensely successful Avengers team and Marvel Cinematic Universe – and there are loads of games out there to purchase that are based on Marvel's characters.
11 Marvel Board Games
In this article, we'll take you through eleven such games that you can play with your best superhero buddies!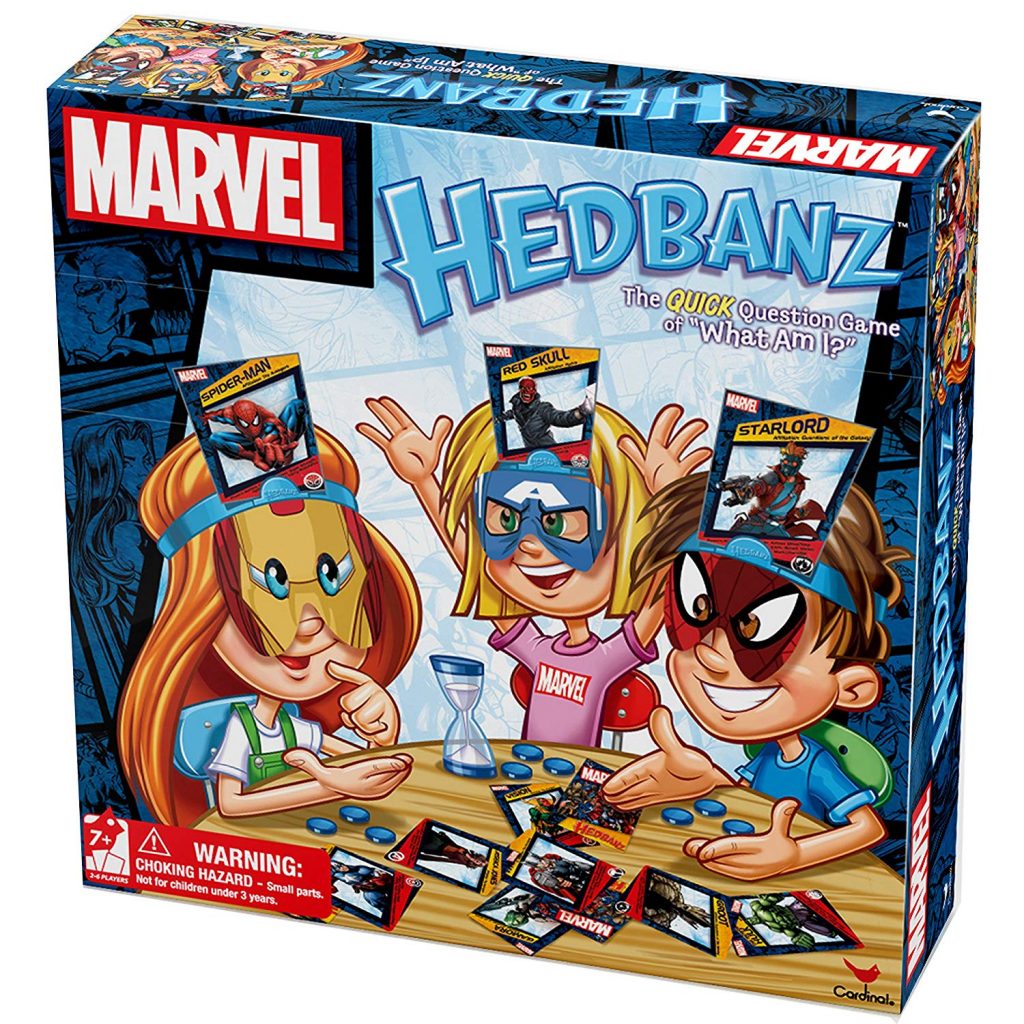 This game might be aimed mainly at kids (ages 7+), but it's undoubtedly fun for the entire family as well!

In the game, players use their heads in more ways than one, while asking yes or no questions to figure out who the Marvel character on their forehead is!

The aim of the game is simple: Be the first player to guess who's on your head and you win! Hedbanz is the game where everybody knows but you!

It comes with 60 character cards, 24 scoring chips, 6 headbands, 6 headband masks, a timer, and a set of instructions on how to play.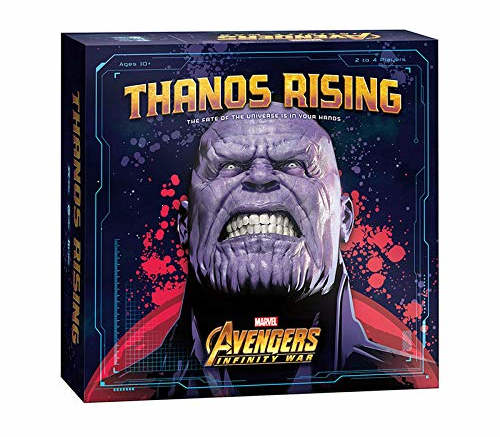 This game allows you and your pals to relive the on-screen battles with Thanos from Infinity War and Endgame, as you try to defeat the Mad Titan and all who help him.

Thanos Rising sees you getting to play as one your favourite Marvel heroes and recruit your team in this cooperative game, which comes with a board, several dice, cards and a Thanos figure.

Your specific aim is to defeat Thanos and all of his villainous forces before he collects all of the Infinity Stones!

The game is for 2-4 Players, should be played by players of ages 10+, and each game should last around an hour.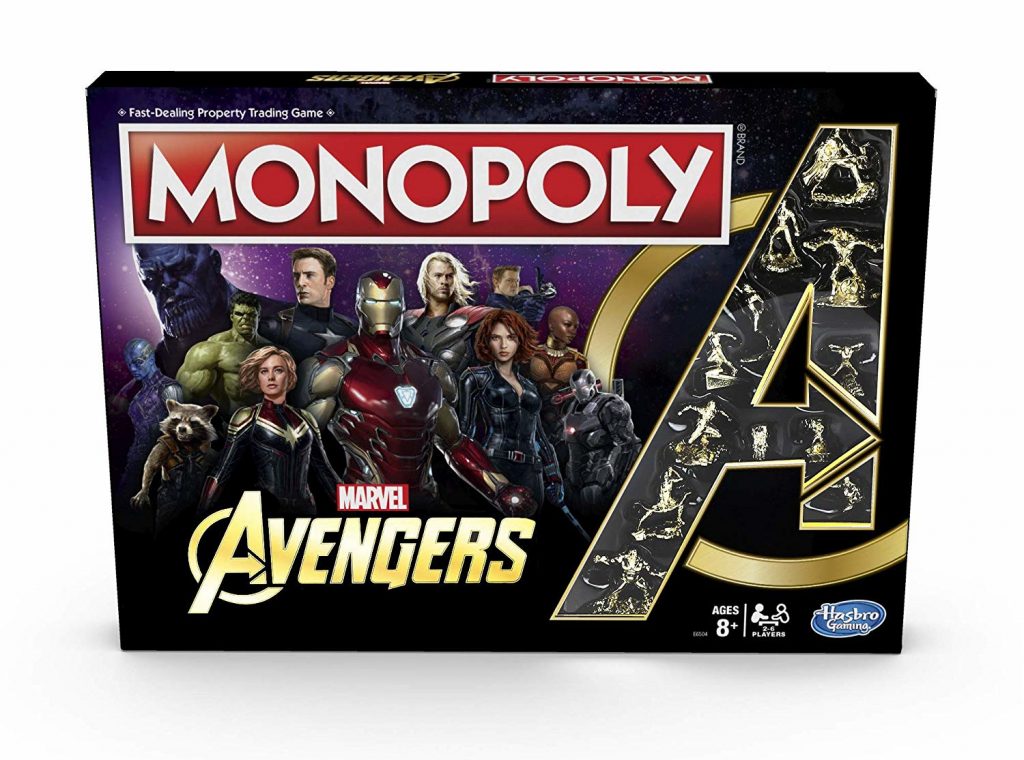 Monopoly is, of course, one of THE most iconic board games – and you've undoubtedly played it hundreds of times before – so why not mix it up with this Avengers edition of the Hasbro classic?

It comes with a gameboard, 12 tokens, 24 hero cards, 16 Stark Industries cards, 16 Infinity Gauntlet cards, 32 bases, 12 headquarters, 2 dice, a money pack, and a game guide.

It's completely Marvel-themed so, for example, if you land on one of the Children of Thanos, you'd better prepare for battle!

It's recommended for ages 8+ – and younger children should be kept away from it entirely due to the choking hazard of the small parts.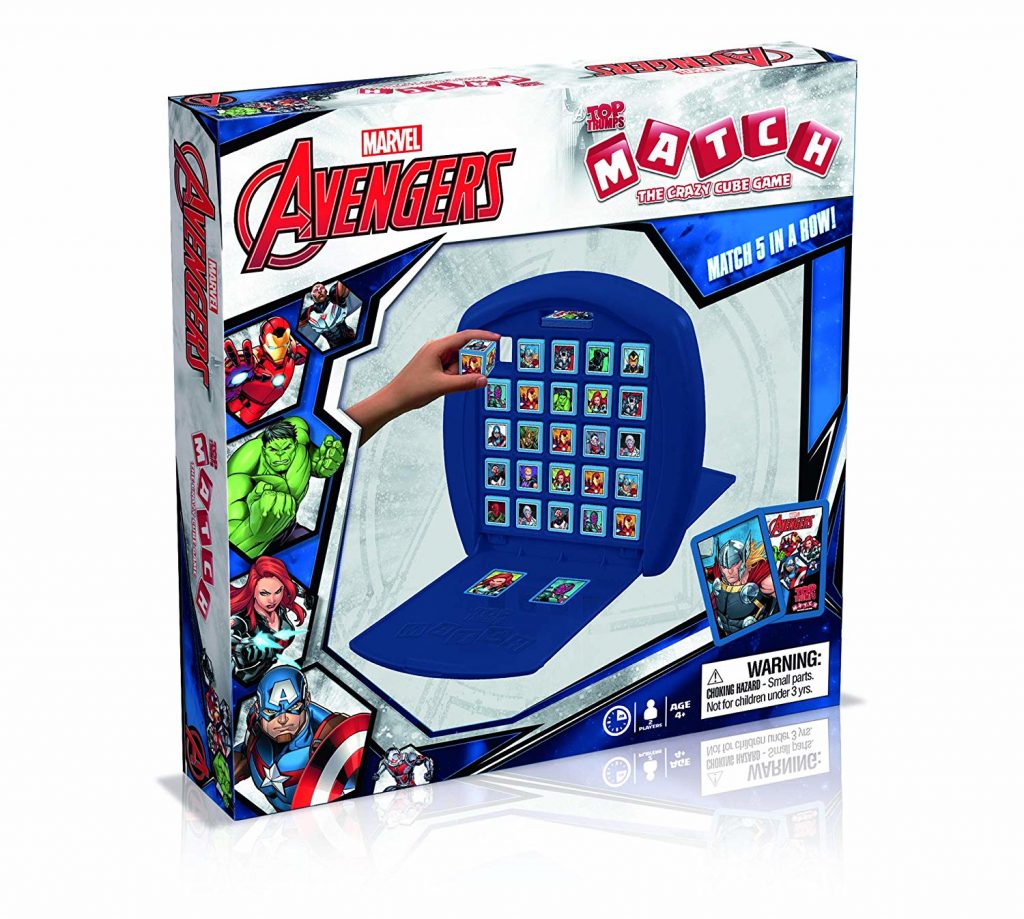 Known as the crazy cube came, this Marvel Avengers Assemble edition of Top Trumps Match is great fun!

The aim of the game is to be the first to match five of your favourite characters in a row - horizontally, vertically or diagonally. So, can you match Iron Man or Hulk before your opponent?

But that's not the end of the game, because your opponent can still steal the game if their top card trumps yours!

You can play with 15 of your favourite characters – including Iron Man, The Hulk and Captain America.

This is really easy to set up and pack away, as it comes in a handy self-contained plastic case, and it's for ages 6+.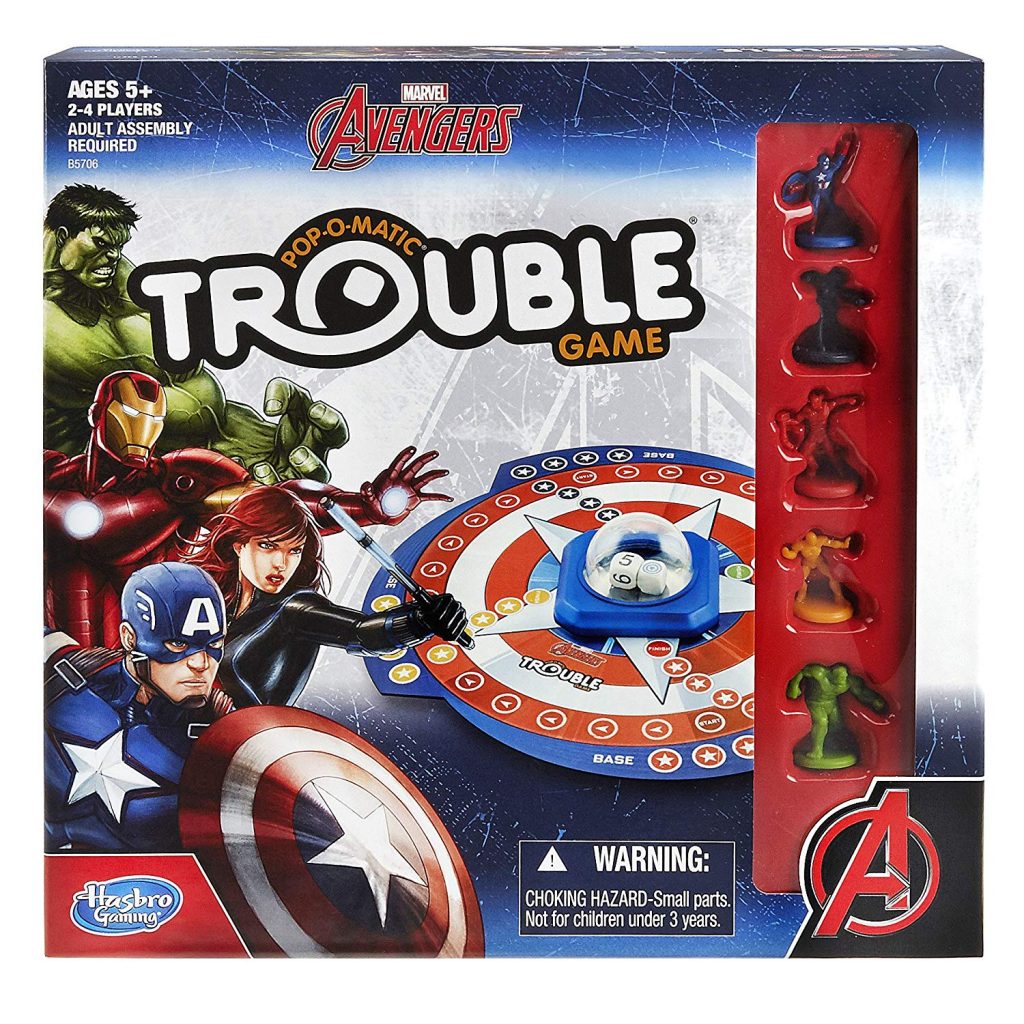 This is a fun Marvel-themed version of the family favourite Trouble game!

Players can choose to play as Marvel's Black Widow, Hulk, Iron Man, or Thor as they try to move all 4 of their heroes safely around Captain America's shield.

If any of the players pop Captain America's shield on the Pop-O-Matic dice roller, Captain America gets added to the team to help protect its other heroes – and when a player lands on an opponent's space, the opponent gets sent back home. The winner is the first player to get their heroes onto the finish stars!
Read More: Marvel Stationary

The game is for 2-4 players aged 5+ and includes the iconic built-in Pop-O-Matic dice roller.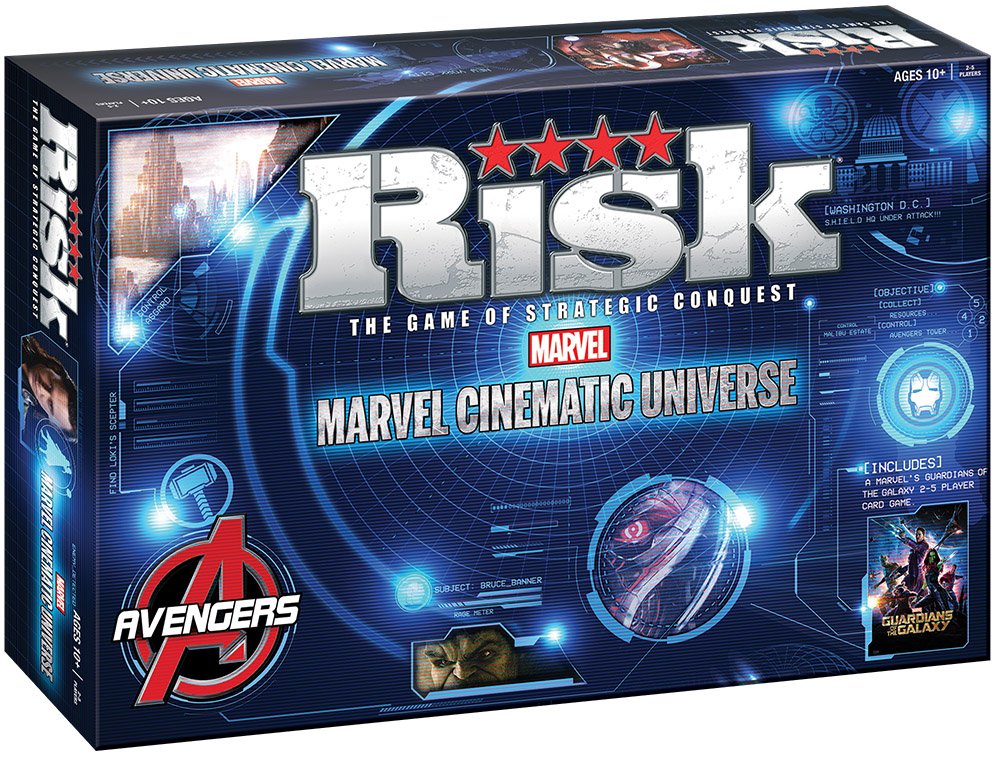 Risk is the classic strategy board game of diplomacy, conflict and conquest – and this is a Marvel Cinematic Universe version of the game!

This particular product includes components for two games, with a
Guardians of the Galaxy Risk card game coming in addition to the main board-based game.

In the main game, players play as one of five factions – representing both heroes and villains in the Marvel Cinematic Universe – each of which comes with its own victory condition.

The game is for 3-5 players aged 10+ and includes custom sculpts for the 5 factions, plus a sculpted Hulk and the Avengers Tower.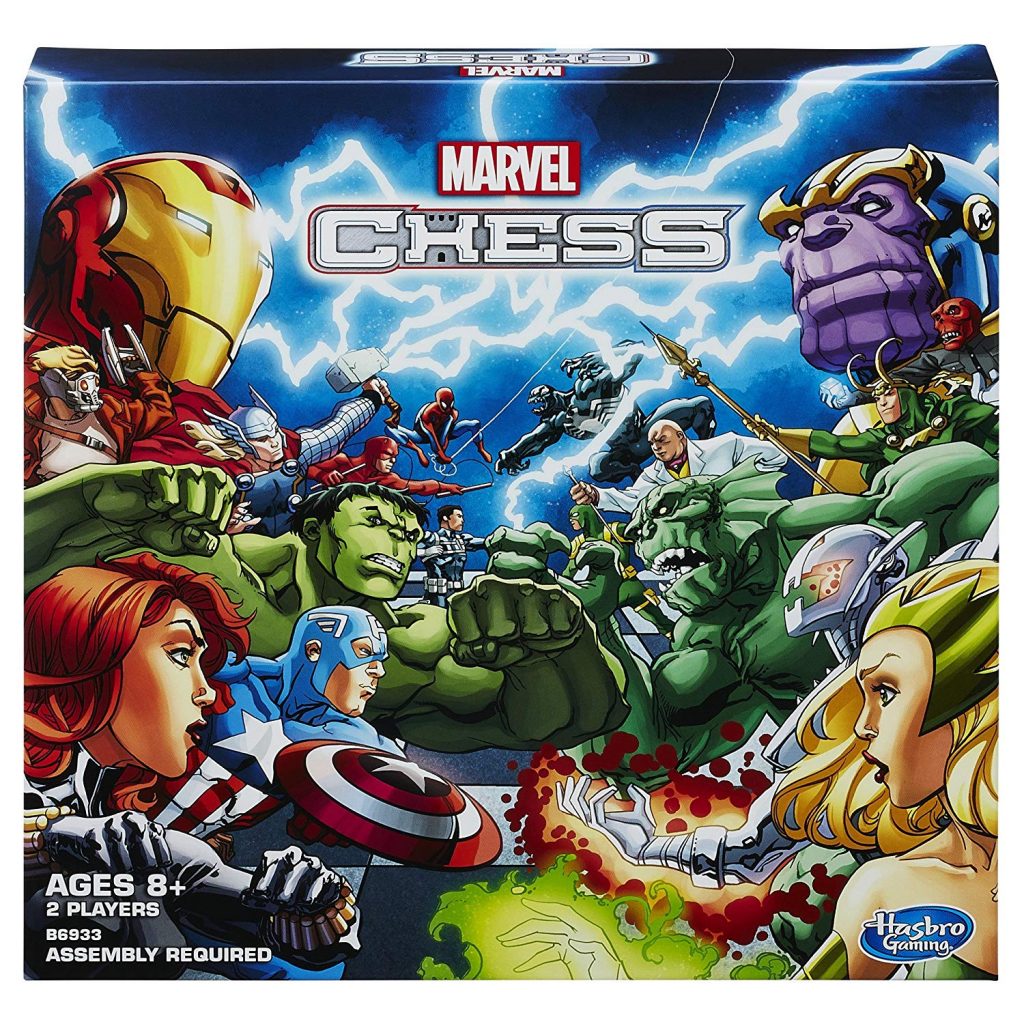 When you think of board games, one of the very first things you think of is always chess – it's an absolute classic!

Well, as you might expect, there's a Marvel version of the game out there – and it's pretty darn cool!

The rules of the game are the same as normal chess, but with heroes like Iron Man, Thor, Spider-Man and Daredevil, as well as villains like Doctor Doom, Kingpin, Thanos and Venom, representing the usual pieces on the board.

This game is recommended for children of ages 8+ (specifically, it suggests 8-15, but why not play it if you're an adult?!).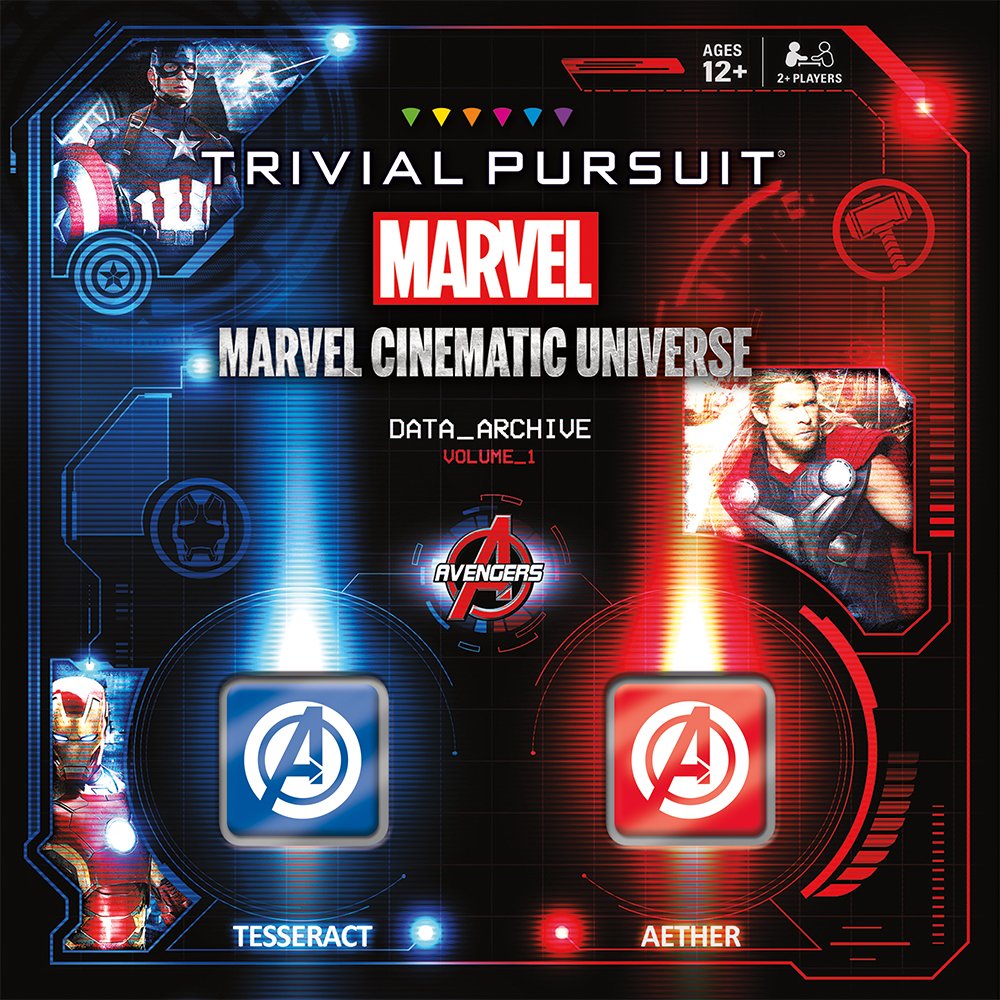 Another classic board game comes in the form of Trivial Pursuit – and of course there's a Marvel version of it (specifically, in this case, the Marvel Cinematic Universe)!

The categories in this particular version of the game are all MCU-themed – and it comes with a portable card holder and 2 collectable dice.

It's the ultimate test of your knowledge of the MCU, as there are 300 questions covering the aforementioned 6 categories from the first 10 movies, featuring: Iron Man, The Incredible Hulk, Marvel Avengers, Thor, and Captain America.

It's recommended for players aged 12+ – but we bet some of the much younger kids know more about the MCU than most of us!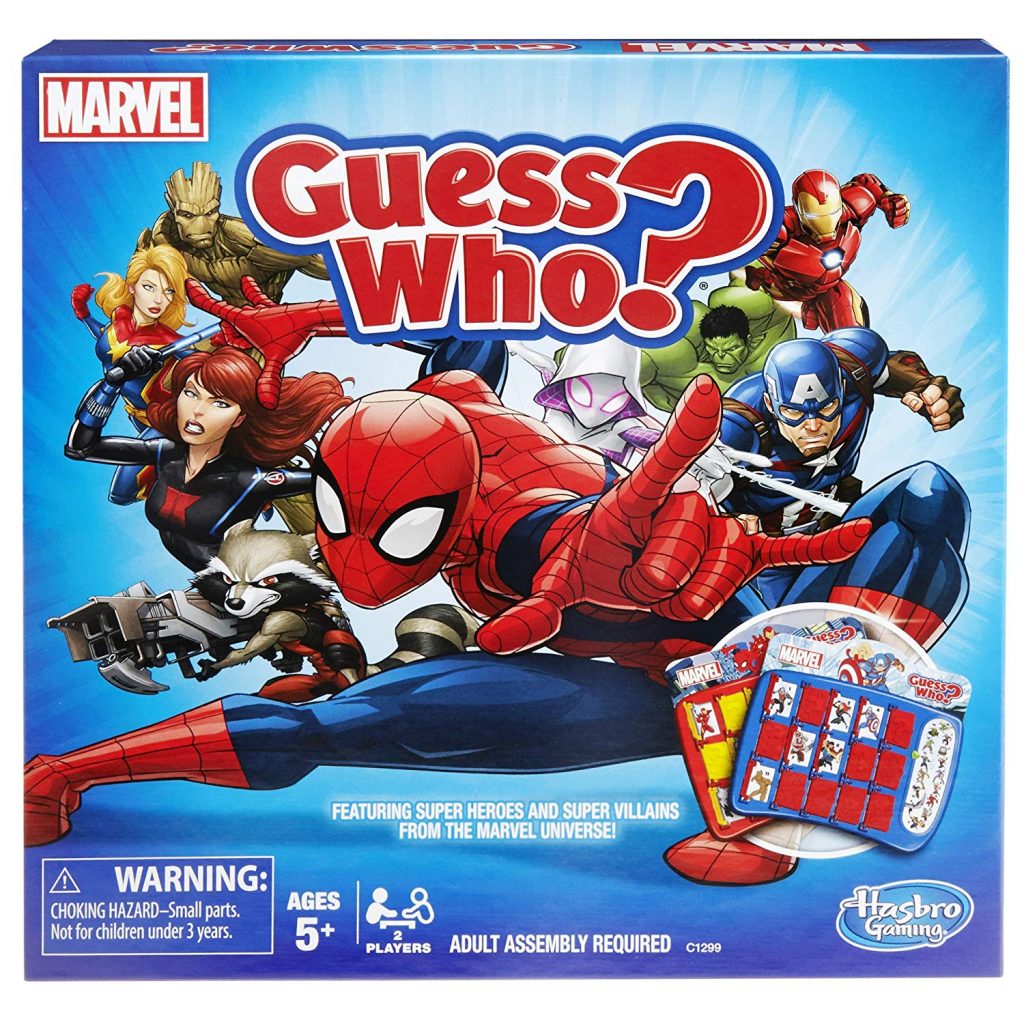 Ah, Guess Who?! What wonderful childhood memories it brings – and wouldn't be cool if there was a Marvel edition of the classic game? Well, guess what? There is!

Just like the original version of the game, players have to figure out who each other's characters are – but, in this case, they're classic Marvel characters!

Players need to ask questions like "is your character wearing a cape?" and "is your character wearing a mask?" to figure out the identity of their opponent's character.

It's (obviously) for 2 players, includes 2 game trays, 2 double-sided character cards (1 for each player), 2 selectors, and instructions – and it's recommended for players of ages 5+.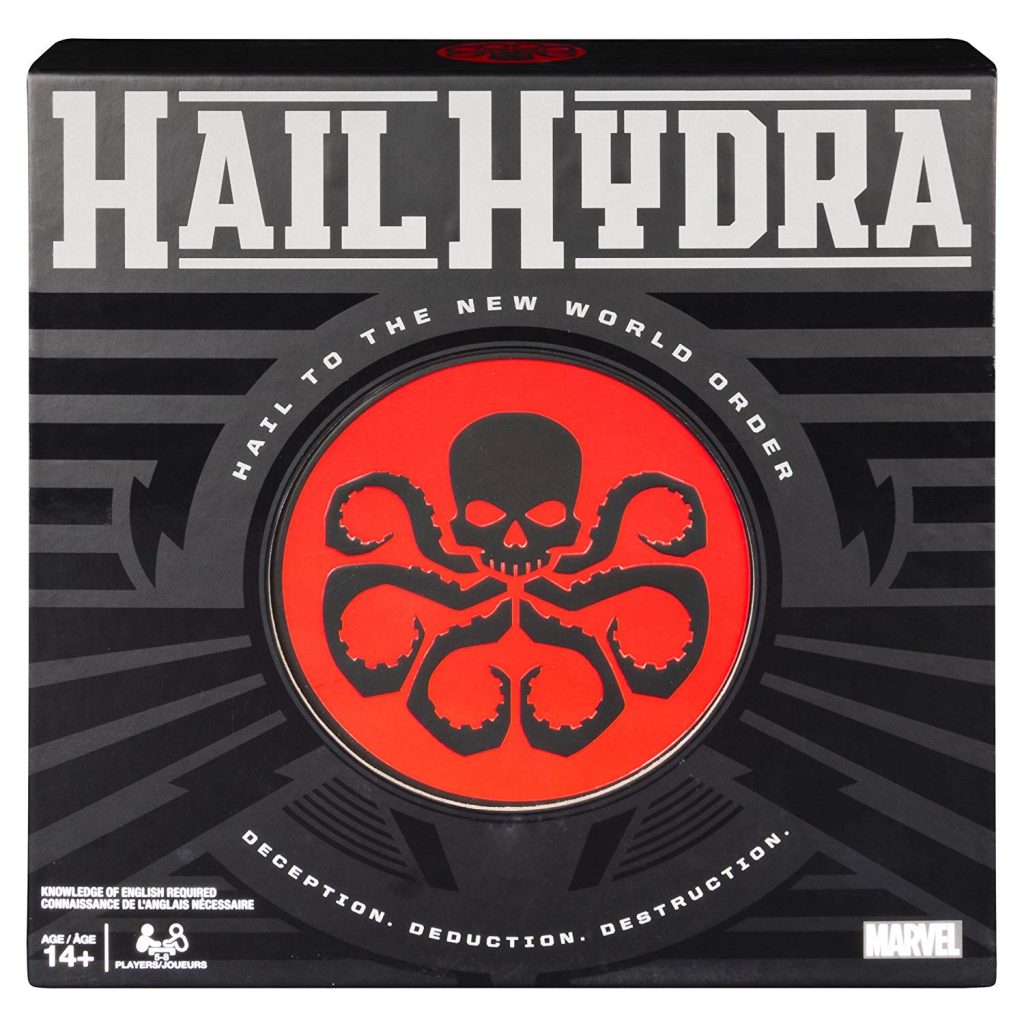 This awesome board game transforms you into a S.H.I.E.L.D. agent!

Hail HYDRA lets you fight alongside fellow heroes to take back the Cosmic Cube from the evil Red Skull before he destroys New York City.

Everything's not as it seems, however, as HYDRA operatives have infiltrated your team – and it's your job to determine who is lying before the city is destroyed.

This game is aimed at teenagers aged 14+, must be played by 5-8 players, and includes 80 attack cards, 8 loyalty discs, 18 villain cards, 14 hero cards, 16 health + defence cards, 1 New York City card, 1 metal Avenger's Tower mover, 1 first player token, and 2 instructions.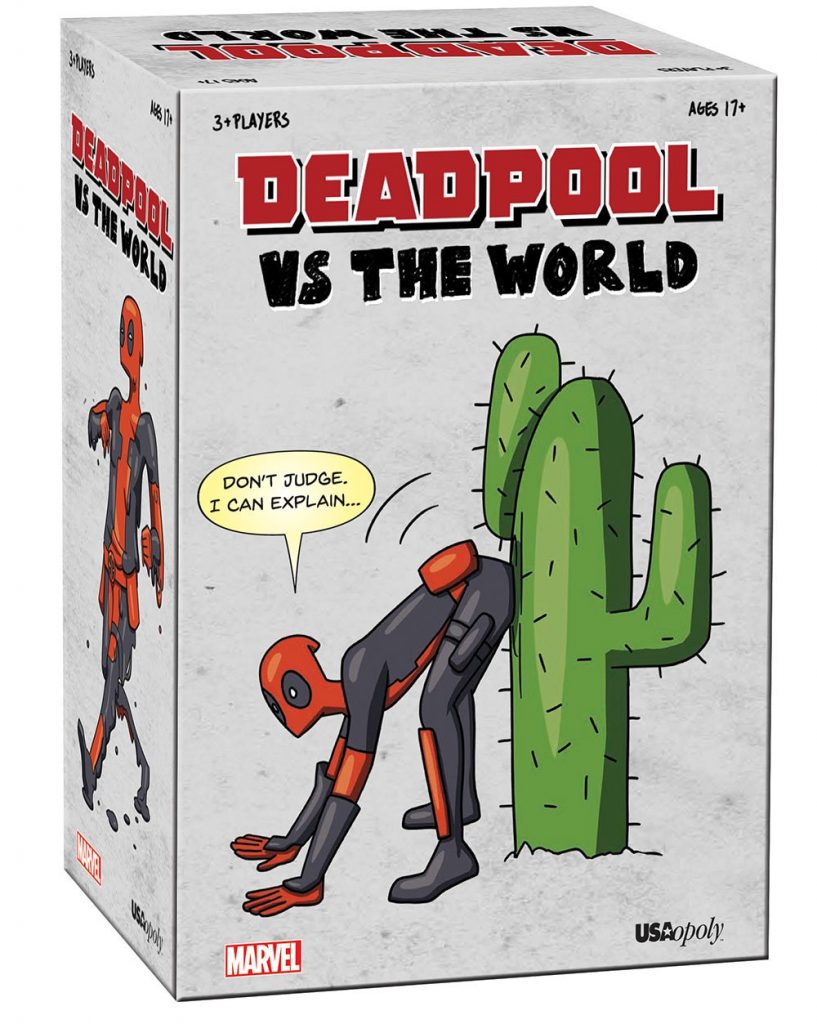 Deadpool vs The World is an absolutely hilarious party game that is strictly for mature audiences (ages 17+).

In the game, players face off against their friends by filling in the blanks on caption cards – think Cards Against Humanity with a Merc with a Mouth twist!

The winner of the game is the player who best describes Deadpool's compromising situations – many of which are extremely funny.

It includes 100 custom illustrations of Deadpool in very strange and unsightly scenarios, and it requires 3+ players, with each game expected to take around 30-45 minutes.

If you and your buddies like Deadpool, you'll all love this game!
Do you like the sound of these games? Have you played any of them before? Which other Marvel board and tabletop games would you recommend? Let us know!