Warning: Massive Spoilers Ahead for Daredevil #25
Marvel Comics just dropped a bombshell. There is a new Daredevil in town. Yes, really. In the latest issue of the character's current ongoing series, none other than Elektra has taken up the mantle and is now serving as the protector of Hell's Kitchen. All the while, Matt Murdock is spending time behind bars. 
Matt turned himself in for murder in issue #21, after causing the death of Leo Carraro. He is now serving a two-year sentence in jail. This marks his second stint behind bars, having previously served time in 1998. Elektra told Matt that she had saved Hell's Kitchen from the Stromwyns, the billionaires who have been causing problems as of late. That is why Matt made the plea deal. But Elektra tricked Matt into helping her steal billions from them and, in turn, used the money to stop their plans.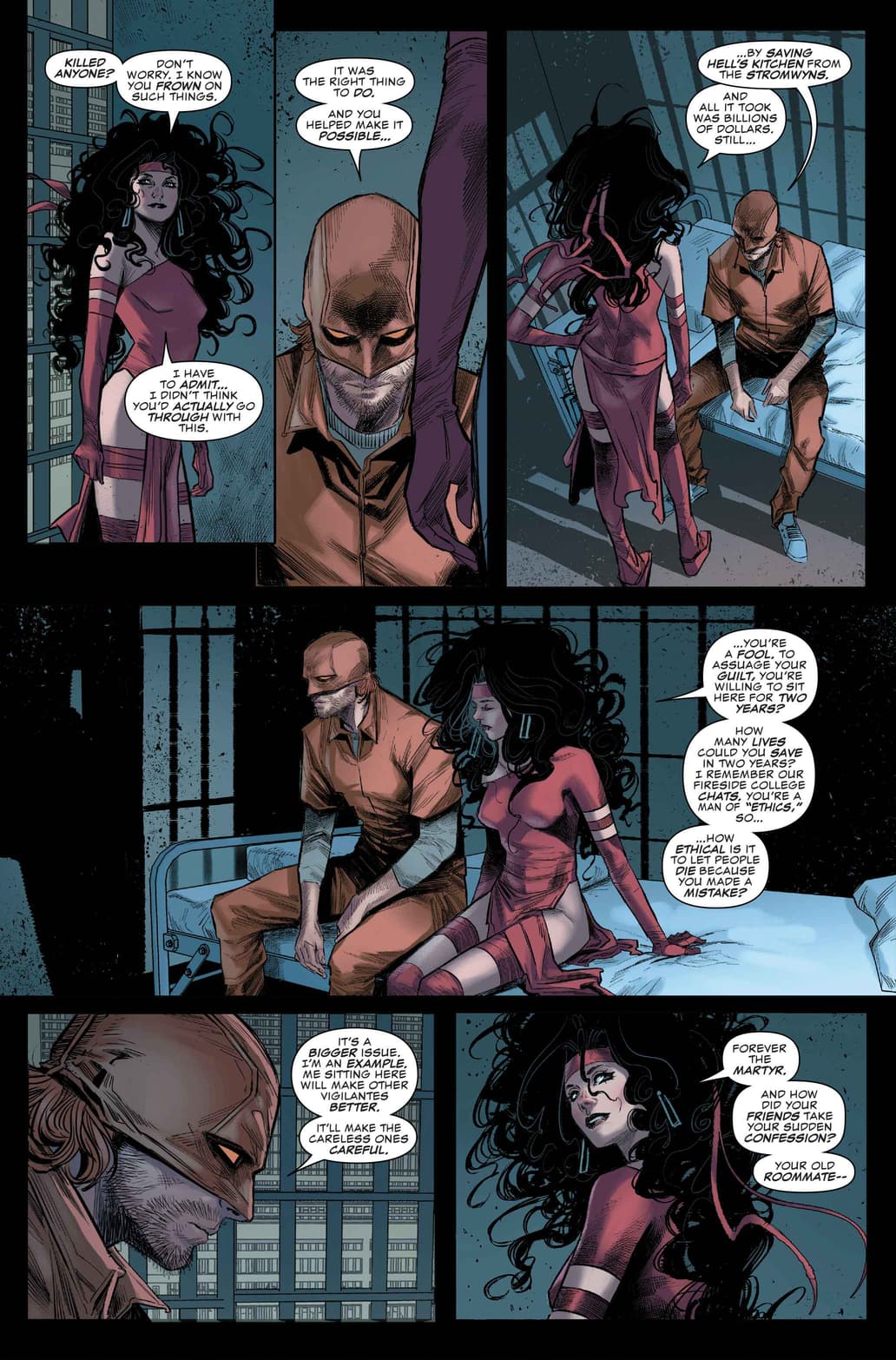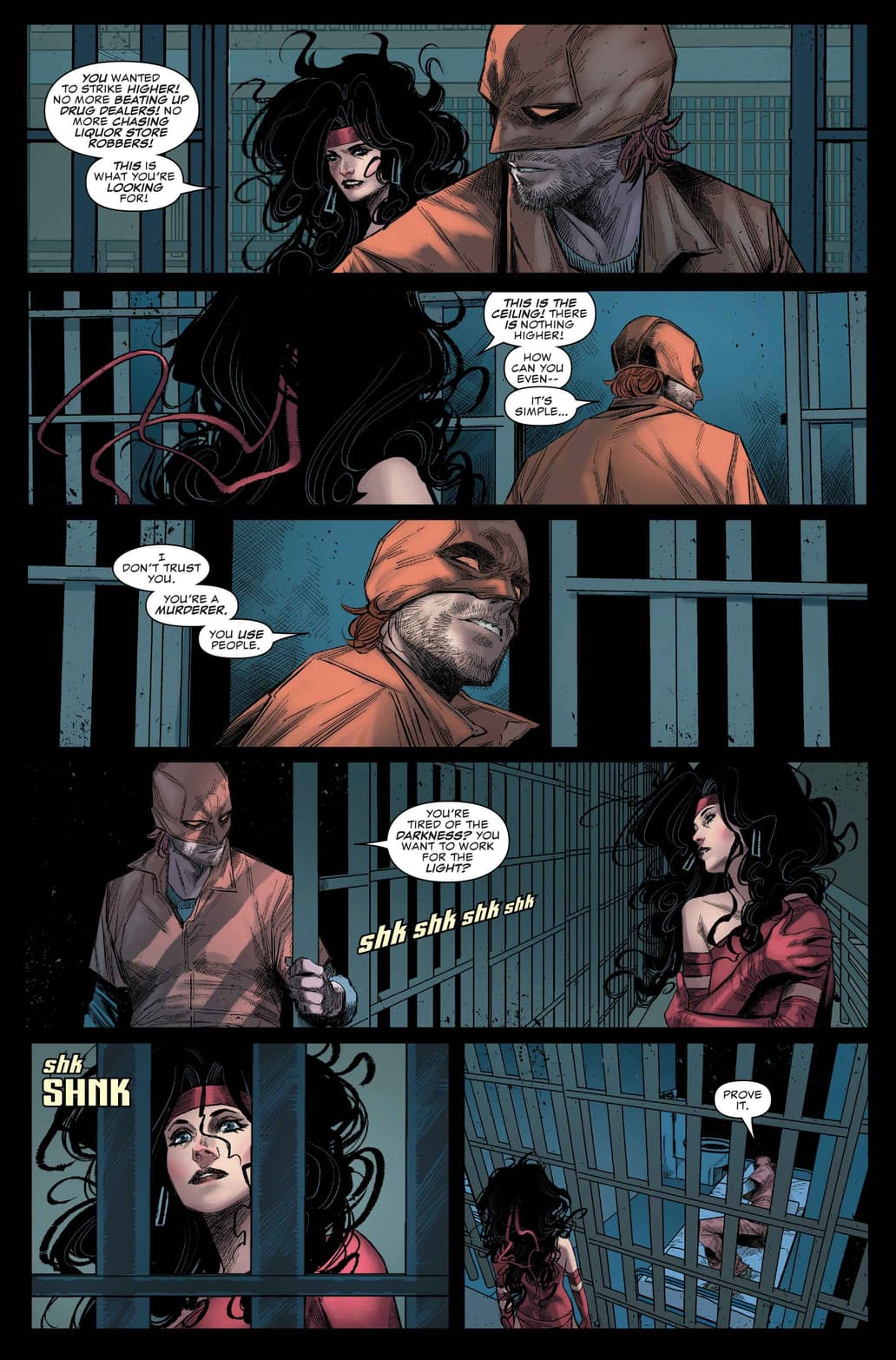 Elektra pays Matt a visit in prison. She reveals there may be a way to stop the Hand for good. But Matt isn't having it. Instead of breaking out, Matt is intent on serving his time in jail to repent for his sins. In the end, she leaves and decides to take matters into her own hands in an unexpected way. The issue ends with Elektra suiting up as our new Daredevil. Have a look.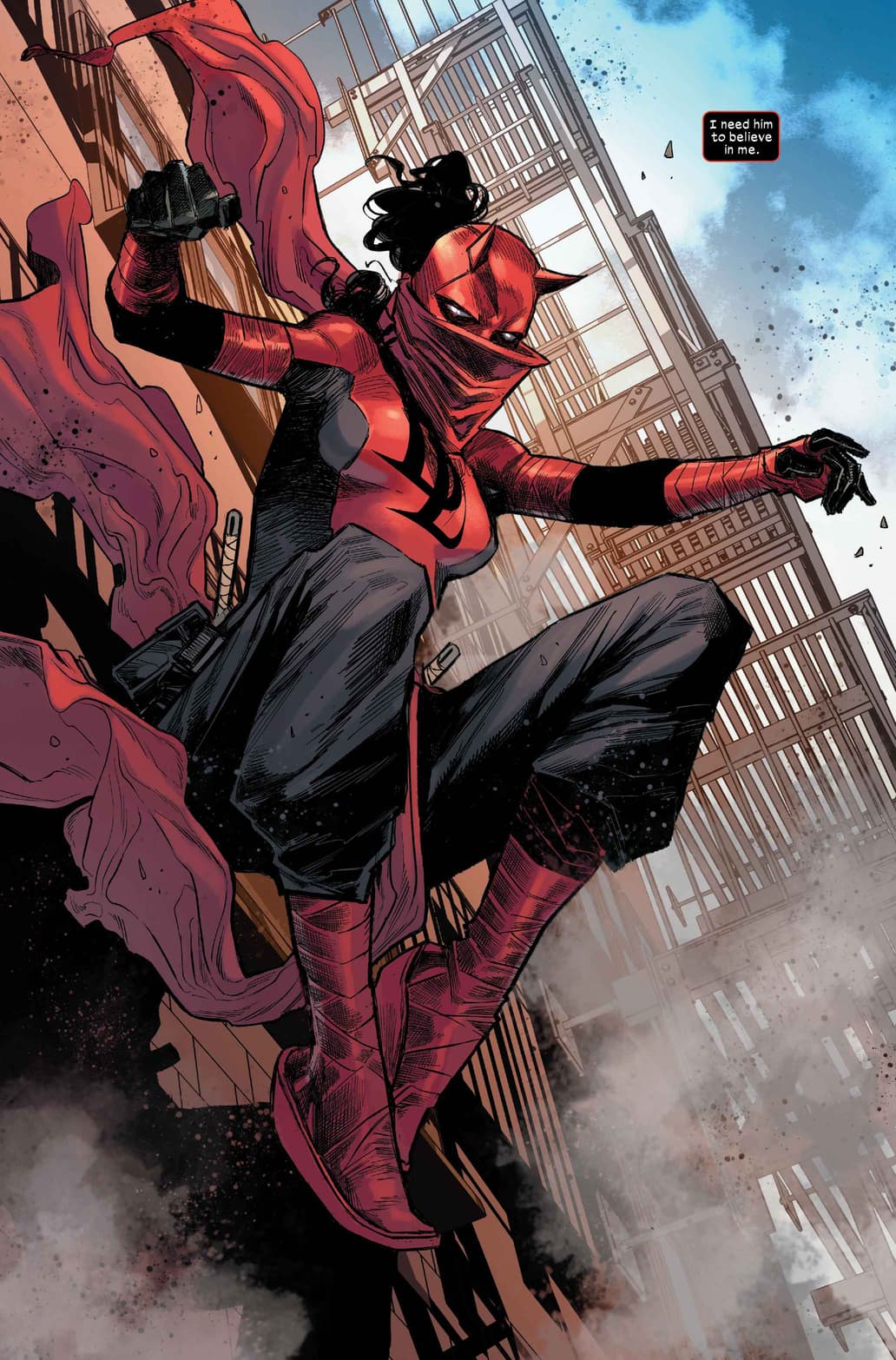 Here is the synopsis for Daredevil #25. 
"After a landmark year that put Daredevil through the wringer, this December, CHIP ZDARSKY and MARCO CHECCHETTO are dropping the Man Without Fear into familiar territory: behind bars. But there are no conspiracies against Daredevil to be found here – just the truth that his actions led to a man's death. Faced with the reality and consequences of his actions, will Daredevil have the stomach to serve his term? Worse still, facing down a prison's worth of criminals he helped put away, will he survive it?" 
This is undoubtedly huge and will have lasting consequences in the Marvel universe. How long will Elektra be the new Daredevil? What will her presence mean for New York City? How will Matt react to her decision? There are many questions that need answering. For now. Marvel is promising that her adventures as the woman without fear will continue in next month's issue. Beyond that, we shall see what lies ahead. 
At the very least, this could give us all something to focus on while we wait to see what Marvel Studios does now that the Daredevil rights have reverted to them. Matt Murdock is now free to appear in a future MCU project but it remains unclear what Disney and Marvel Studios have planned on that front. 
Daredevil #26 hits stands on January 27. 
So what do you think? Are you excited about Elektra taking over as Daredevil? Are you planning on reading along? Join in on the conversation over on Facebook or Twitter!