BOOM! Studios are commemorating the 30th anniversary of "Power Rangers" with a special treat for fans. The World of the Coinless will be explored in a new 40-page one-shot comic called "Power Rangers Unlimited: The Coinless" #1. In this exclusive Looper preview, readers will follow Lord Drakkon, the infamous version of White Ranger Tommy Oliver, as he assembles a new team of Rangers to fight against a looming threat. The evil Drakkon is compelled to act, battling the darkness that threatens to destroy his world.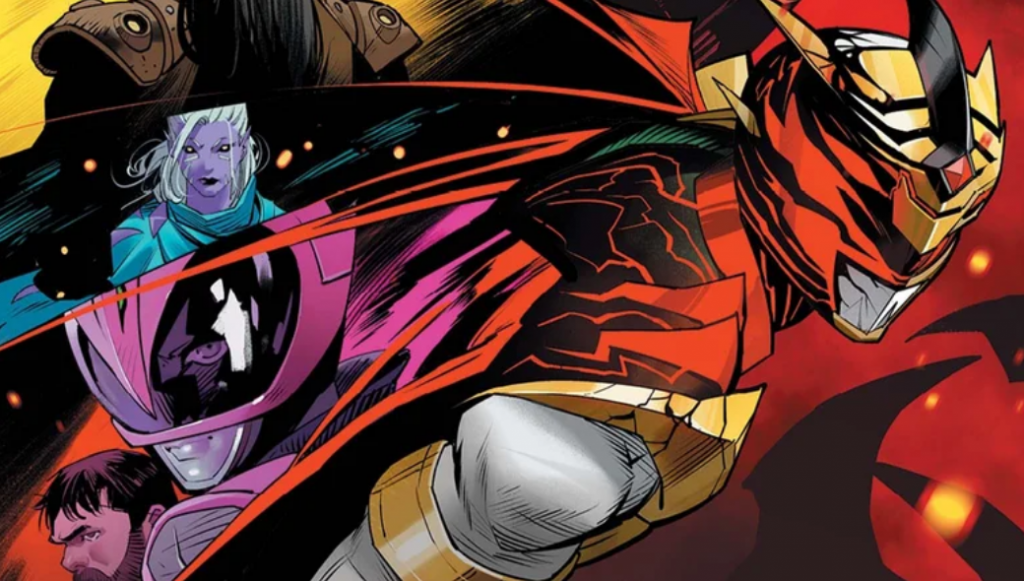 The upcoming one-shot comic book will bring together a talented group of creators to work on the story. Adam Cesare, who has previously written "Power Rangers: Unlimited" and contributed significantly to the "Mighty Morphin Power Rangers" franchise, is teaming up with artist Moises Hidalgo, colorist Arthur Hesli ("Project Superpowers"), and letterer Ed Dukeshire ("Mighty Morphin Power Rangers"/"Teenage Mutant Ninja Turtles") for this thrilling project set in the World of the Coinless. Cesare expresses his excitement to Looper about revisiting the world of the Power Rangers with a darker twist.
According to Cesare, "I previously had the opportunity to work in the Power Rangers universe during Shattered Grid with a short story, and I've been eager to return ever since. And to be a part of this new project, which involves Drakkon forming a new team of rangers in the dystopian Coinless world, is fantastic. George Romero and Mad Max will influence the storytelling, and collaborating with Moisés Hidalgo is a dream come true. This is truly amazing," Cesare exclaimed.
Action-Packed Adventure Awaits in Power Rangers Unlimited: The Coinless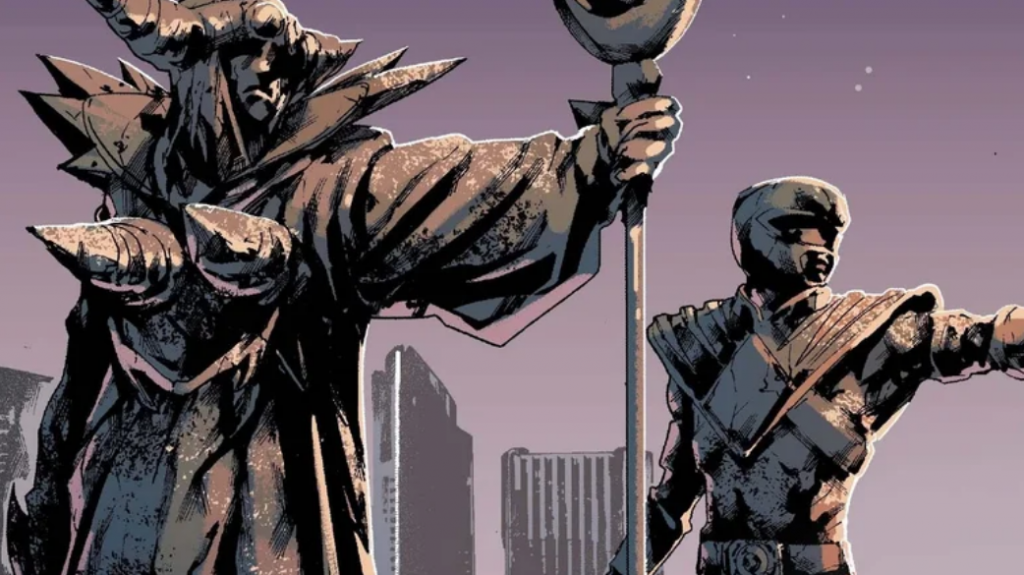 BOOM! Studios' "Power Ranger Unlimited: The Coinless" #1 is promised to be an action-packed comic, with the official synopsis revealing that Mistress Vile, who is Rita Repulsa's alternate identity, has malevolent schemes in store. In her quest for power, she has overthrown Lord Zedd and now plans to bring the Rangers' foe to their own world. However, Drakkon won't stand idly by as his World of the Coinless, the timeline he governs where the surviving Power Rangers are without coins is threatened. So instead, he will gather his own Drakkon Rangers team by following Zordon's tried-and-tested playbook.
The artist Moises Hildalgo, who has had a lengthy tenure on the primary "Mighty Morphin Power Rangers" with BOOM!, has shown eagerness to revisit the "Power Rangers" through the one-shot.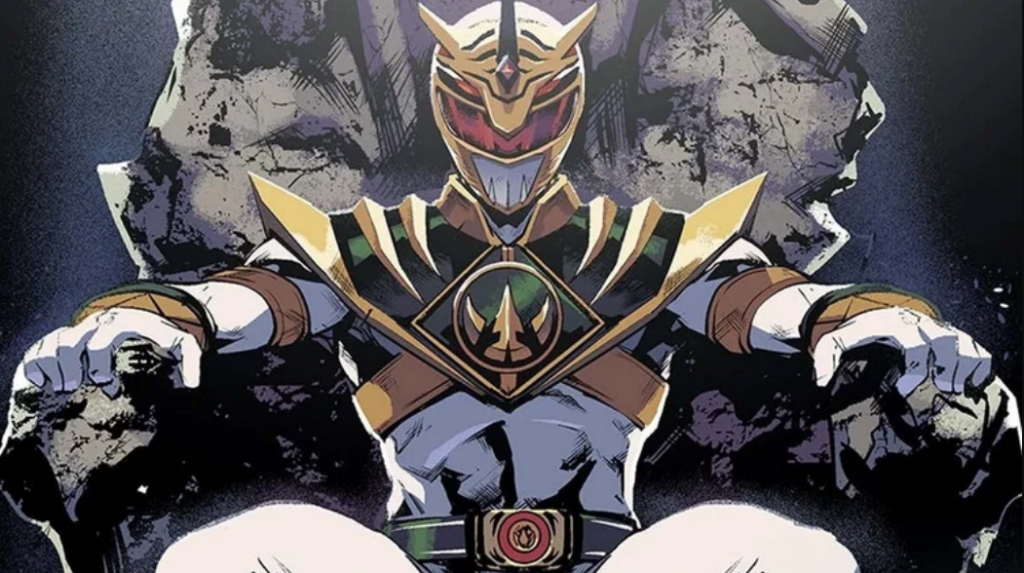 Hidalgo expressed his delight in returning to collaborate with Boom! Studios on Power Rangers, which holds a special place in his heart. Quoting fellow Chilean Pedro Pascal's famous line, "This is the way," he praised the excellent quality of Adam's scripts and the pleasure he gets from drawing every page. Hidalgo affirmed that they are all putting their best efforts into creating a work that fans of the Power Rangers universe will appreciate.
The story will be a horror-infused affair.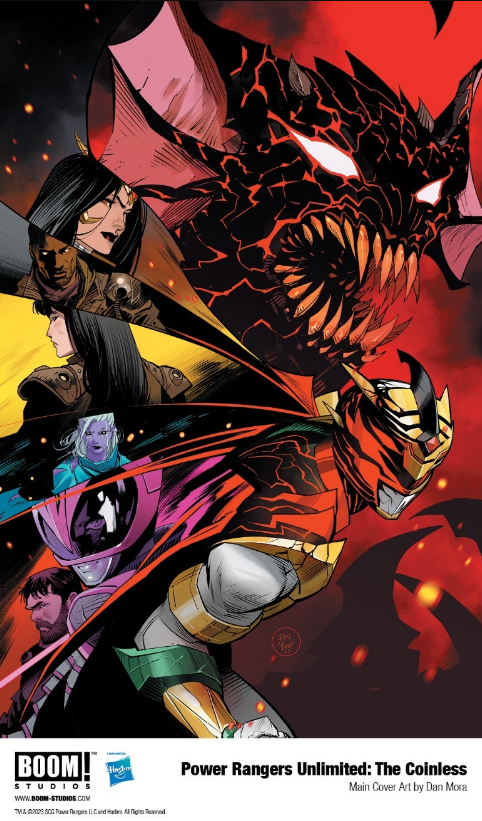 The emergence of Lord Drakkon's personal team of Drakkon Rangers is an intriguing development, given that he already commands a formidable army in his own world. Could it be that he will succeed in persuading the former Power Rangers from his universe, who were stripped of their powers, to band together once again to confront an even greater danger? Although this prospect may seem improbable, the possibility of the World of the Coinless being destroyed renders anything conceivable. Editor Allyson Gronowitz, for "Power Rangers Unlimited: The Coinless," expressed her enthusiasm for witnessing the emergence of the darker storyline in "Power Rangers."
The upcoming issue of "Power Rangers Unlimited: The Coinless" #1 will showcase three distinct covers, comprising a primary cover illustrated by esteemed "Power Rangers" artist Dan Mora, a variant cover designed by Goni Montes, and a variant art spotlighting the Pink Ranger by Stephanie Hans.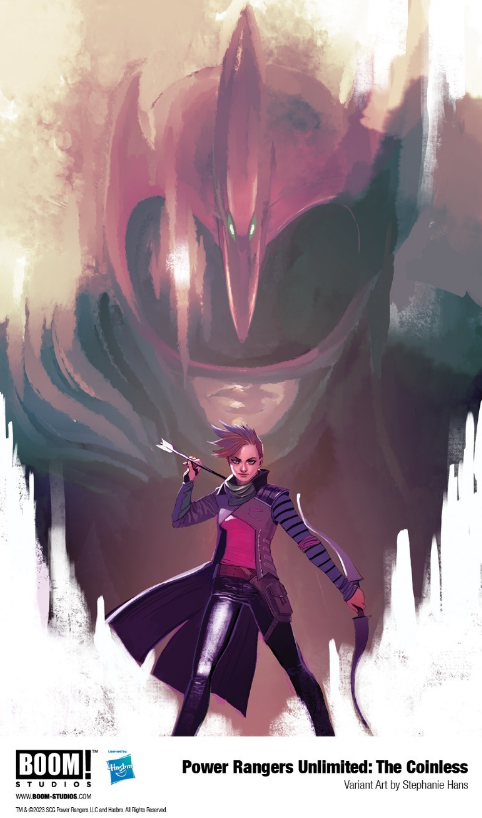 On June 28, "Power Rangers Unlimited: The Coinless" #1, crafted by Adam Cesare, Moisés Hidalgo, Arthur Hesli, and Ed Dukeshire, will hit the shelves of comic book stores and online vendors.