Sure, action figures and POP! Funkos are pretty cool, but sometimes it's nice to splash out on something like a statue as a little more of an exquisite piece to add to your collection of comic book merchandise.

There are some truly gorgeous statues of your favourite comic book superheroes and villains on sale—and we've picked out some of the best of them for you to peruse.
25 Best DC Statues
Sure, they're a little on the costly side, but you earned that money and it's only right that you spend it!

Here are 25 expensive DC Comics statues to treat yourself to: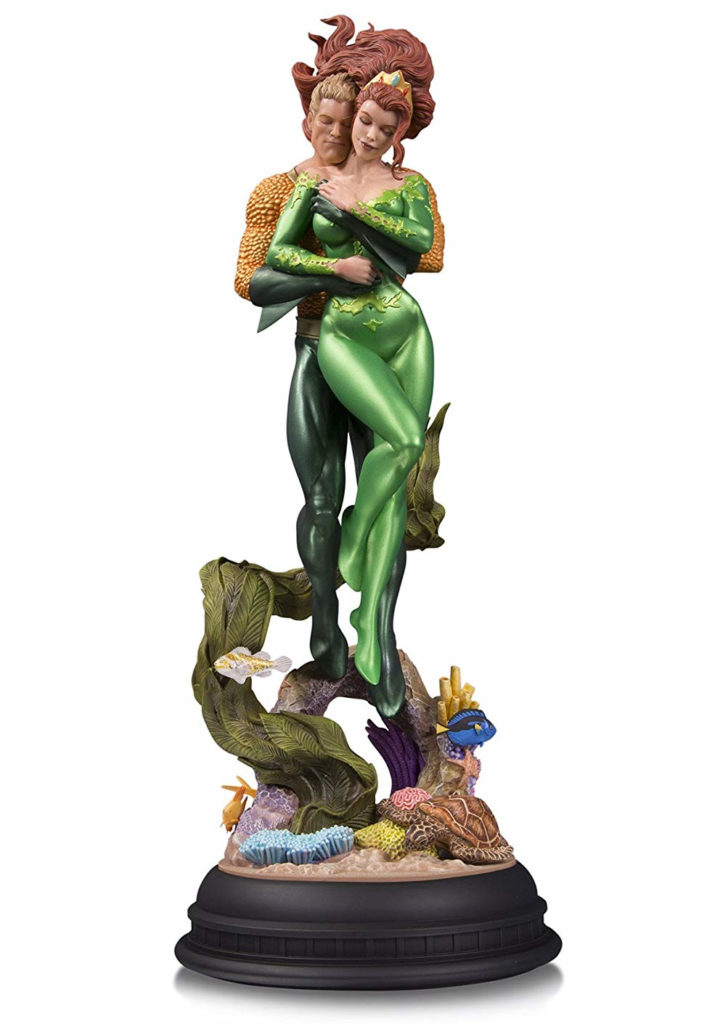 Aquaman and Mera have long been prominent characters in DC's comic books, but it's their recent appearances in the DCEU that truly brought them to mainstream attention.

They've since garnered a lot more popularity and respect as a result of that – and you can show your love for them with this beautiful statue.

It depicts the pair embracing underwater – which means it would look particularly cool on display next to a fish tank!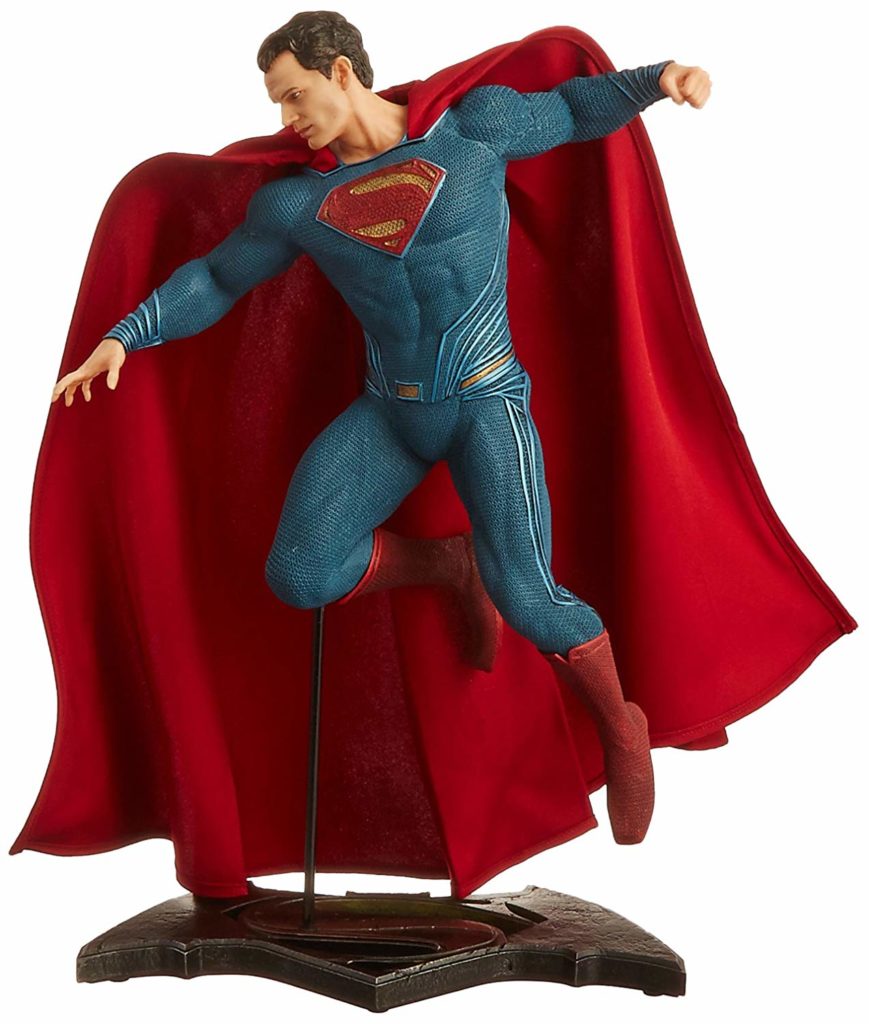 Superman is arguably the single most iconic character in DC history, so you'll definitely be wanting a statue of the Man of Steel to add to your collection of DC memorabilia.

This one – depicting Henry Cavill's DCEU Superman in 2016's Batman v Superman: Dawn of Justice – has the Kryptonian superhero in mid-air about to attack his opponent.

If you're only going to purchase one Superman statue, we definitely recommend this one.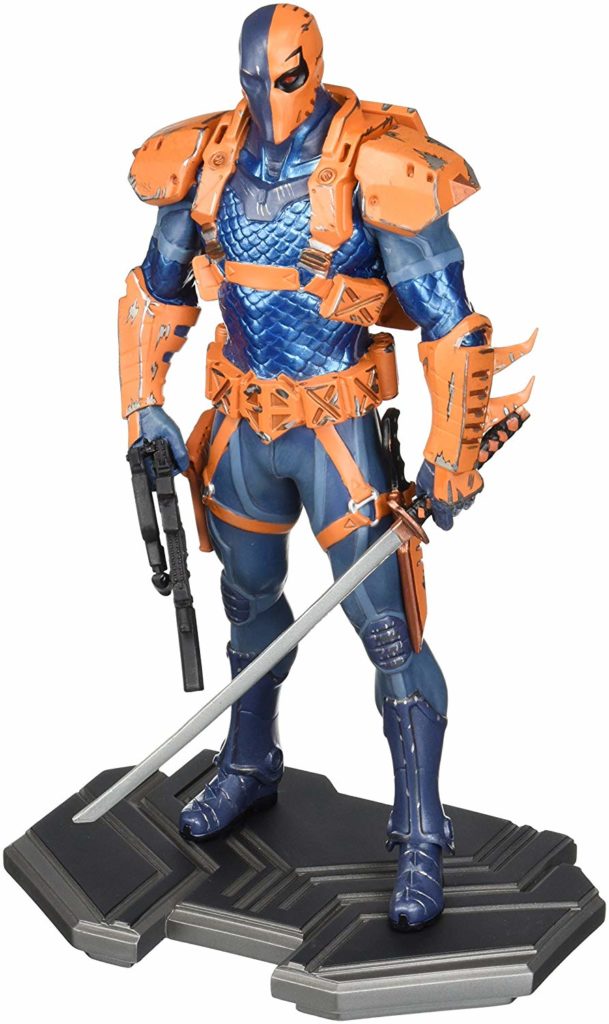 Deathstroke is an iconic DC villain and antihero who's currently being portrayed by Joe Manganiello in the DCEU.

He's found himself going up against the likes of the Teen Titans, Batman and the Green Arrow in the comic books – and now you can have him on your shelf!

This statue of the mercenary and assassin is awesome – and it would undoubtedly look amazing taking pride of place in your home.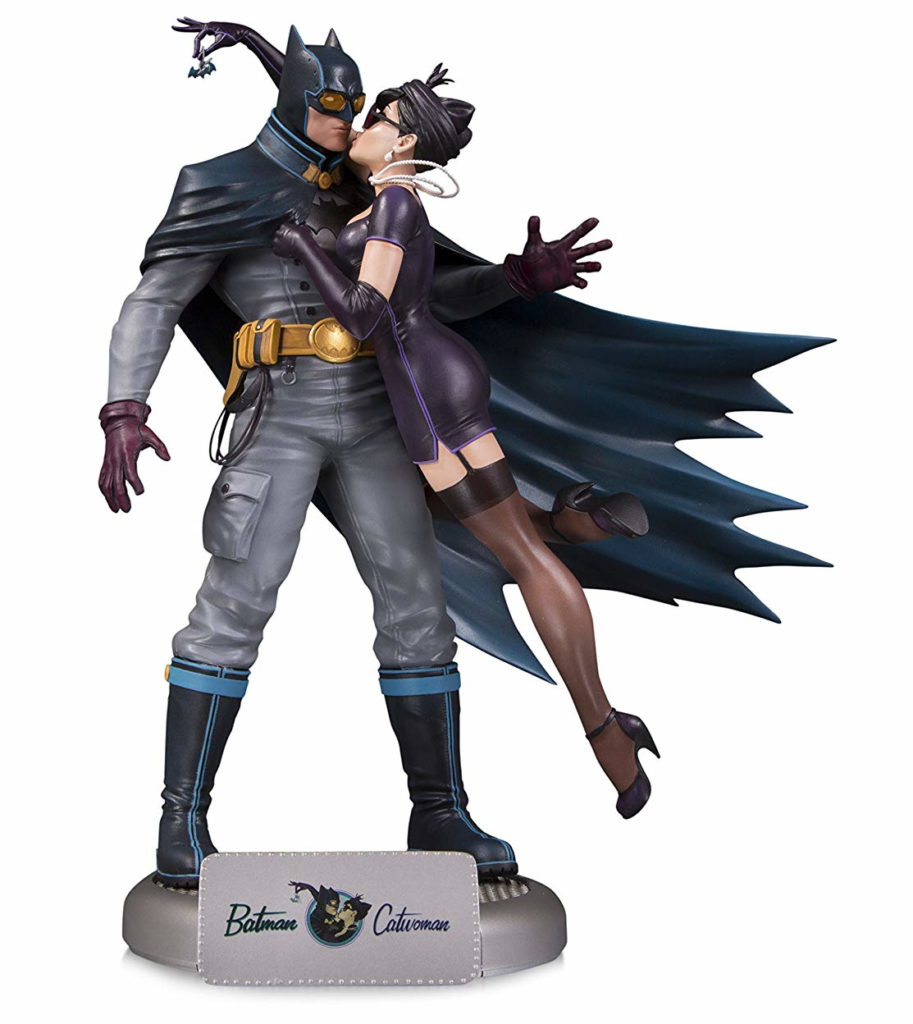 The relationship between Batman and Catwoman is undoubtedly an extremely complicated one. Are they enemies, rivals, friends, allies or lovers? This awesome statue certainly suggests it's the latter!

It depicts the pair about to kiss and is part of the wonderful DC Bombshells line.

Buy it now and make any room in your house look that little bit more awesome than it otherwise would!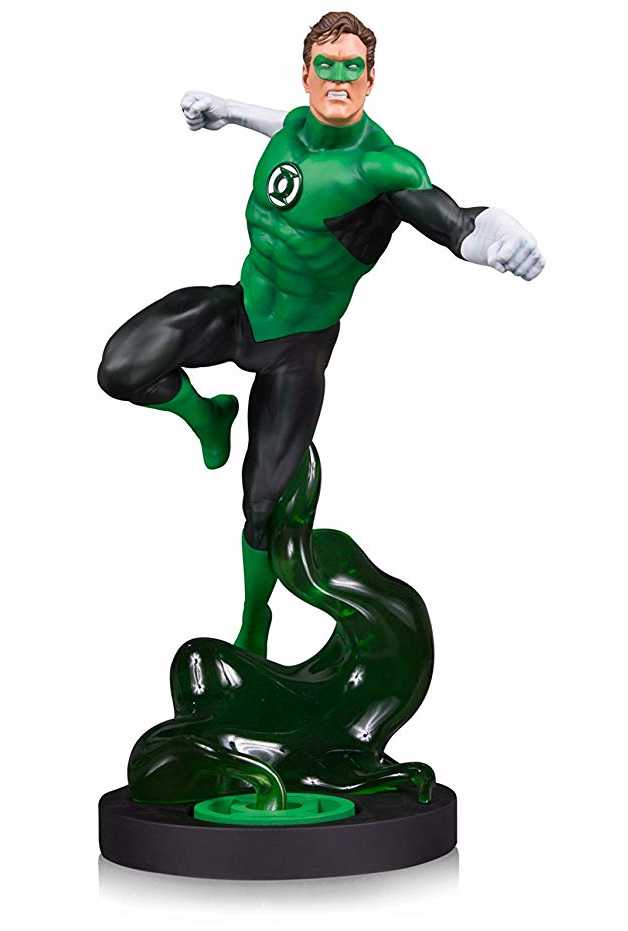 Green Lanterns are some of the coolest characters in the DC universe, so you'll definitely be wanting a Green Lantern statue to add to your collection, right?

This one is a statue of the most iconic of all Green Lanterns, Hal Jordan – you know, the one played by Ryan Reynolds in that awful 2011 movie.

Thankfully, this one is the comic book version of the character, so it doesn't have a laughable animated costume!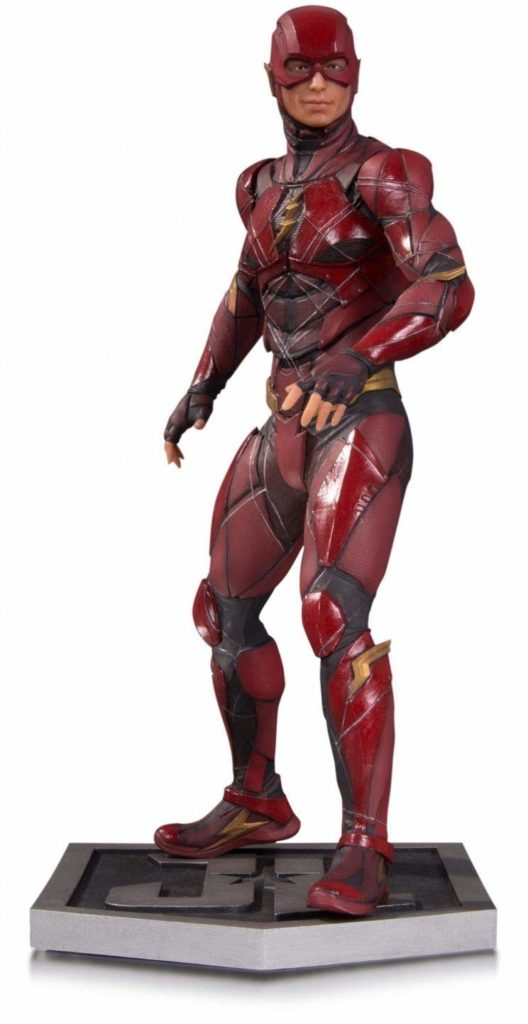 The Flash is such a cool character – in the comic books, on TV and in the movies – and Ezra Miller's version of Barry Allen certainly did the superhero's reputation no harm.

This statue is Ezra's DCEU version of Flash – and it really does look incredibly cool!

If you're a fan of the movies, the comics, the Flash character or just of Ezra Miller, it's a perfect item to treat yourself with.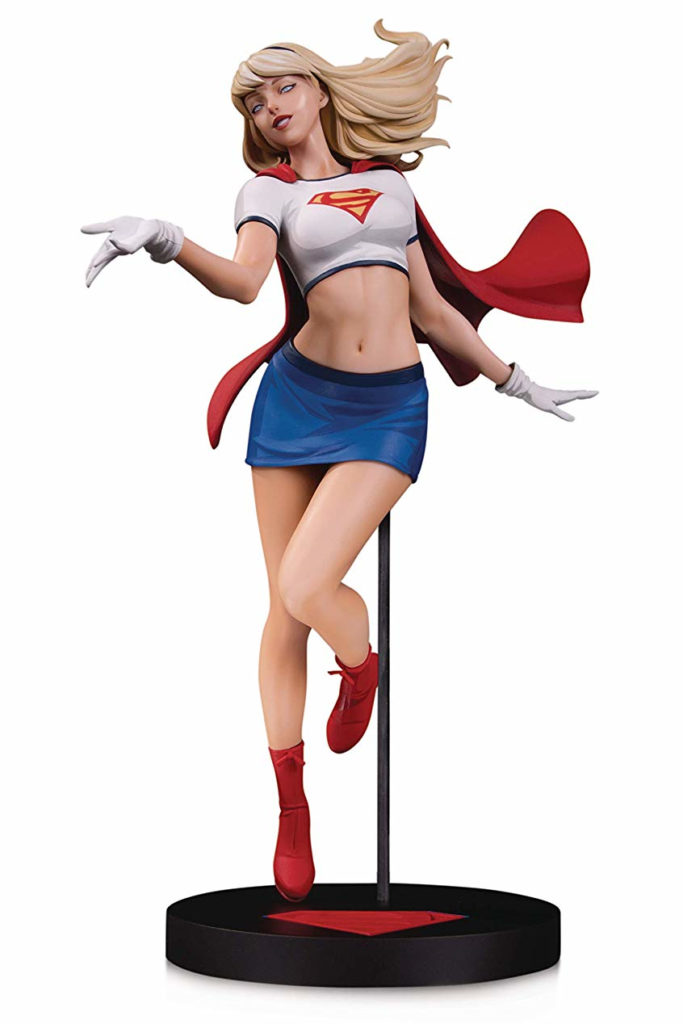 Wonder Woman aside, there really aren't many female DC characters who can rival Supergirl in terms of popularity – and that notion has been augmented in recent years with the success of the Melissa Benoist-led Supergirl television series.

If you're one of the character's many fans, you'll simply love this amazing Supergirl statue.

Get it bought, give it pride of place amongst your display, and enjoy it for the rest of your days!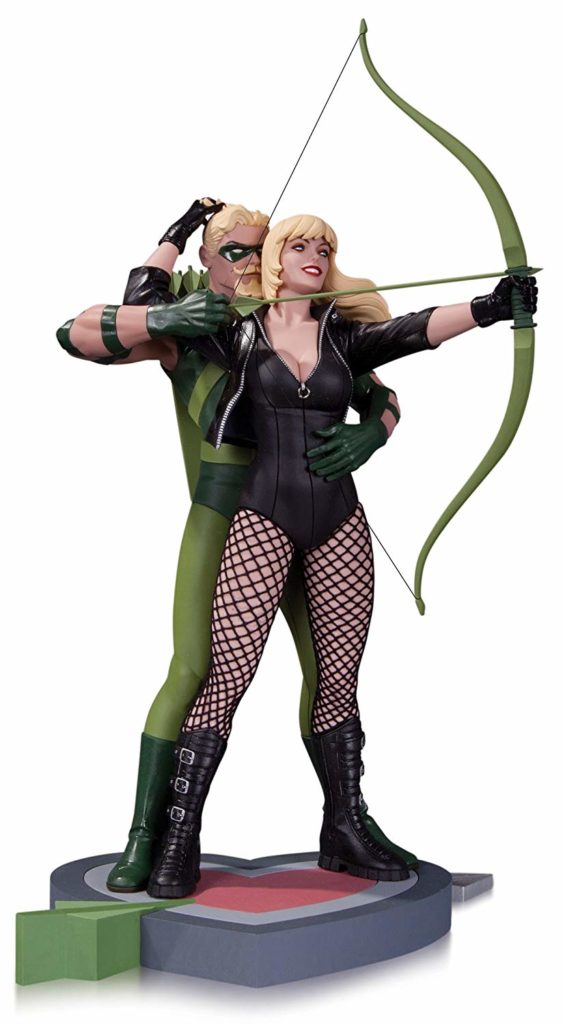 Another fairly iconic pairing in DC Comics lore are the duo of the Green Arrow and Black Canary.

Both characters have hit the mainstream of late, with Green Arrow a huge success on the small screen in Arrow and Black Canary set to appear in 2020's Birds of Prey (and the Fantabulous Emancipation of One Harley Quinn) on the big screen.

This statue of the pair in an embrace as they prepare to shoot an arrow from Green Arrow's bow is very cool – and you should buy it!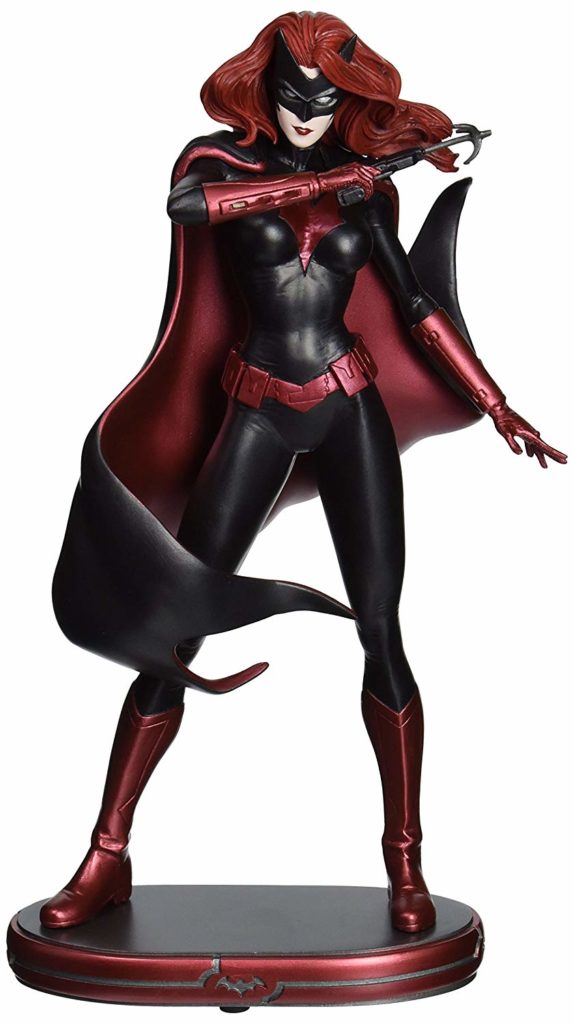 There are, of course, a number of members of what DC Comics fans know as "the Batman family", one of whom is Batwoman.

Specifically, this statue is the Kate Kane version of the character – and it undoubtedly looks extremely cool!

It depicts her in her black and red costume, with matching red hair, holding a grappling gun – and it would positively embellish any room in your house if you were to buy it. So buy it!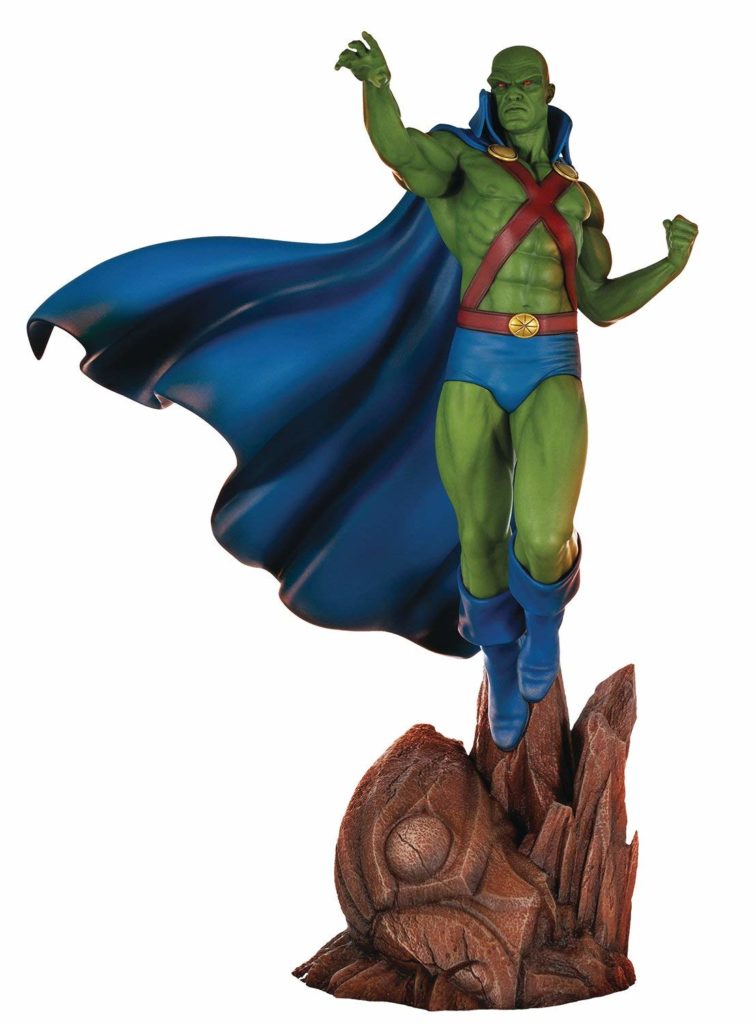 The Martian Manhunter is one of DC's most underappreciated and underrated superheroes – there's really no doubt about that.

He possesses pretty much all the powers of Superman – flight, superhuman speed, strength and durability, and heat vision – in addition to invisibility, intangibility, telepathy, telekinesis and shapeshifting abilities.

This incredible statue really presents the character in a powerful manner, as he hovers eerily above an alien landscape. Get it bought and respect the green hero's power!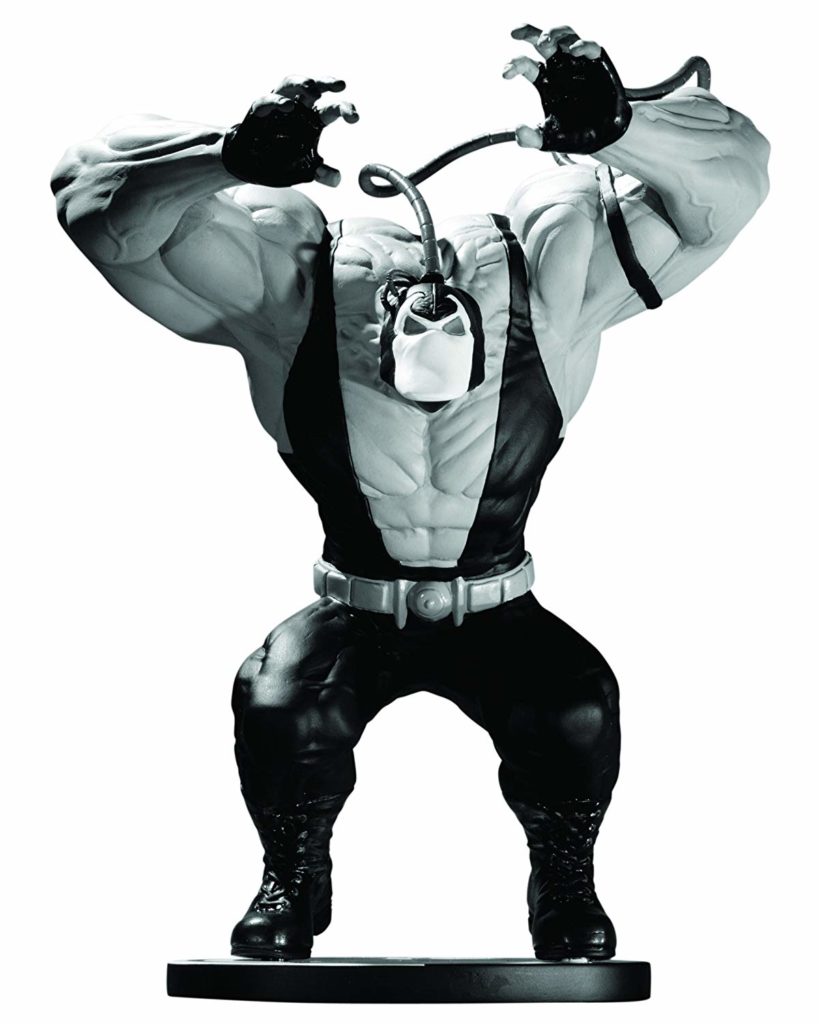 Bane is arguably Batman's most dangerous foe. Not only is he an incredibly skilled fighter, he's also a genius, a master tactician, and has superhuman physical attributes courtesy of the Venom drug.

This statue perfectly expresses how imposing the character is, as it depicts Bane as a hulking monster!

It's also modelled in monochromatic tones, which makes it somewhat unique on this list, adds an interesting twist and looks very cool indeed.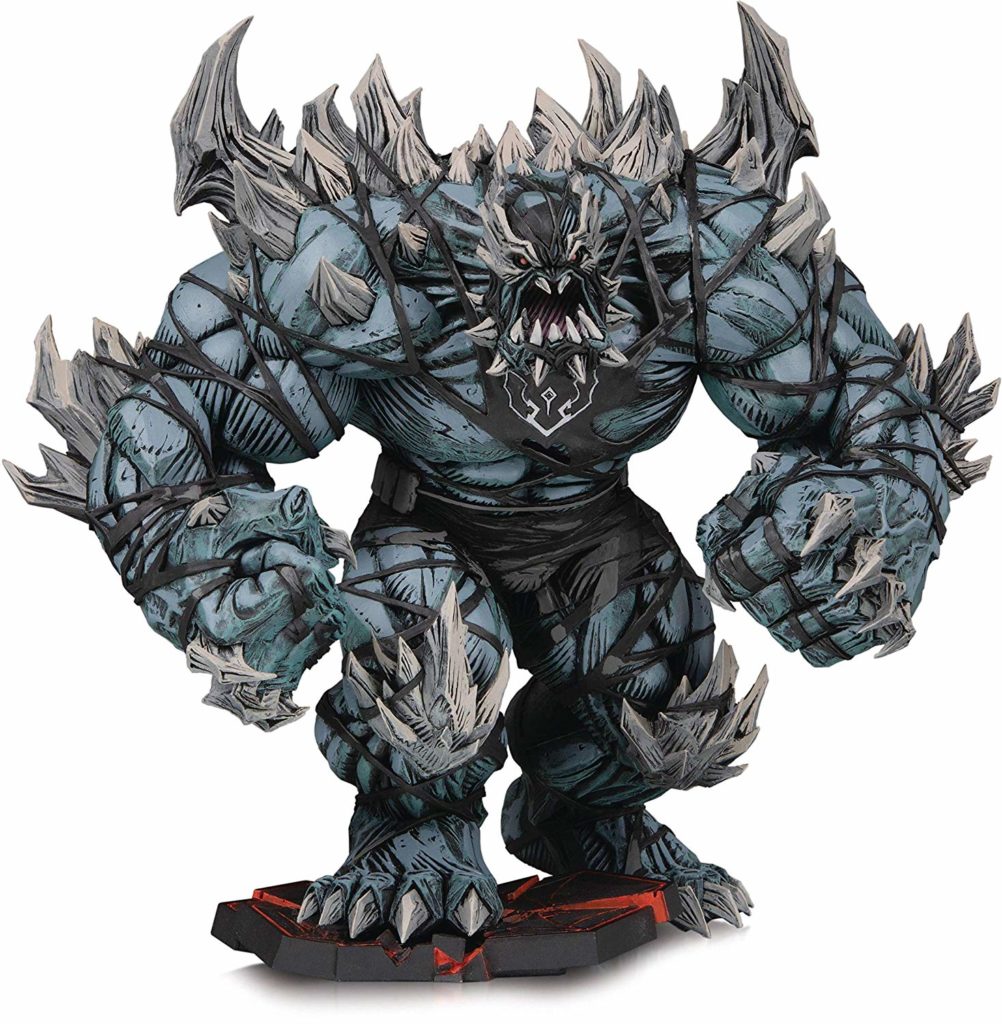 Doomsday is one of the most fearsome and frightening villains in the entire DC universe – not that his name would suggest anything less!

He's best known as an opponent of Superman, but he's torn his way through countless heroes on his violent and destructive rampages over the years.

This statue really exemplifies what Doomsday is all about – it looks monstrous and terrifying! It's definitely one to put on the fireplace if you want to keep young children away!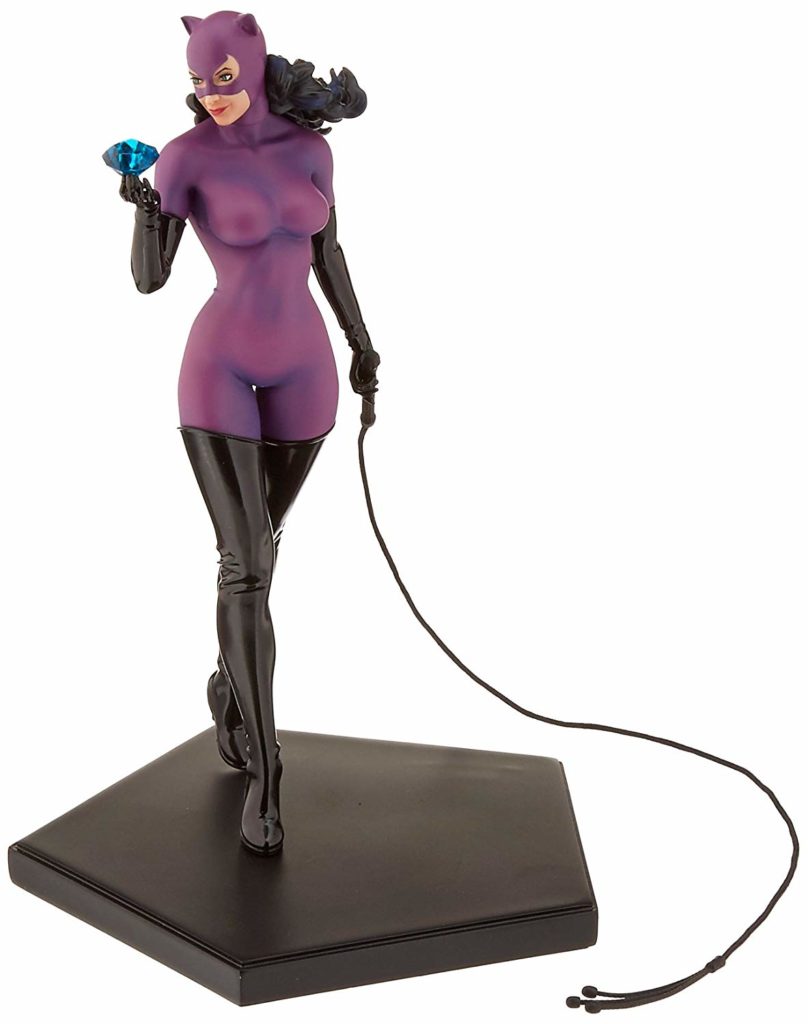 We've seen a version of Catwoman in statue form alongside Batman already, but now it's time to see her in all her glory on her own.

This beautiful statue has the iconic Batman supporting character wearing her equally iconic purple outfit, wielding her faithful whip, and holding a diamond she's presumably just stolen.

If you're wanting to give a room in your house a little more pizzazz, this is definitely the statue to buy and put on display there.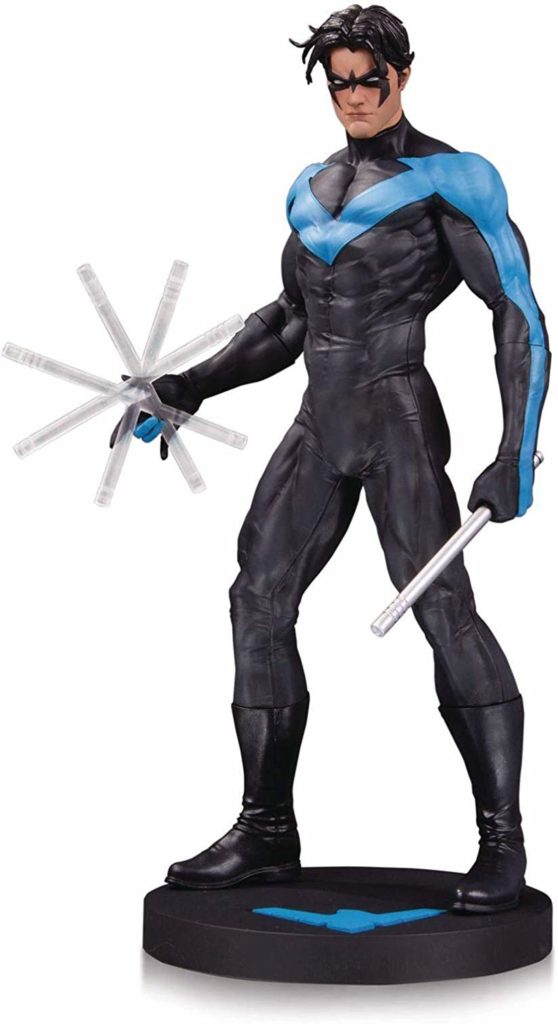 Nightwing often takes a backseat to Batman in the DC universe – he is, after all, essentially a Batman analogue – but you can make him the star of your collection by buying this statue.

It's based on the art of Jim Lee, as seen in the Batman story Hush, and depicts the character twirling one of his trademark shatterproof polymer Escrima sticks.

It really is a stunning statue and you should definitely purchase it to add to your collection.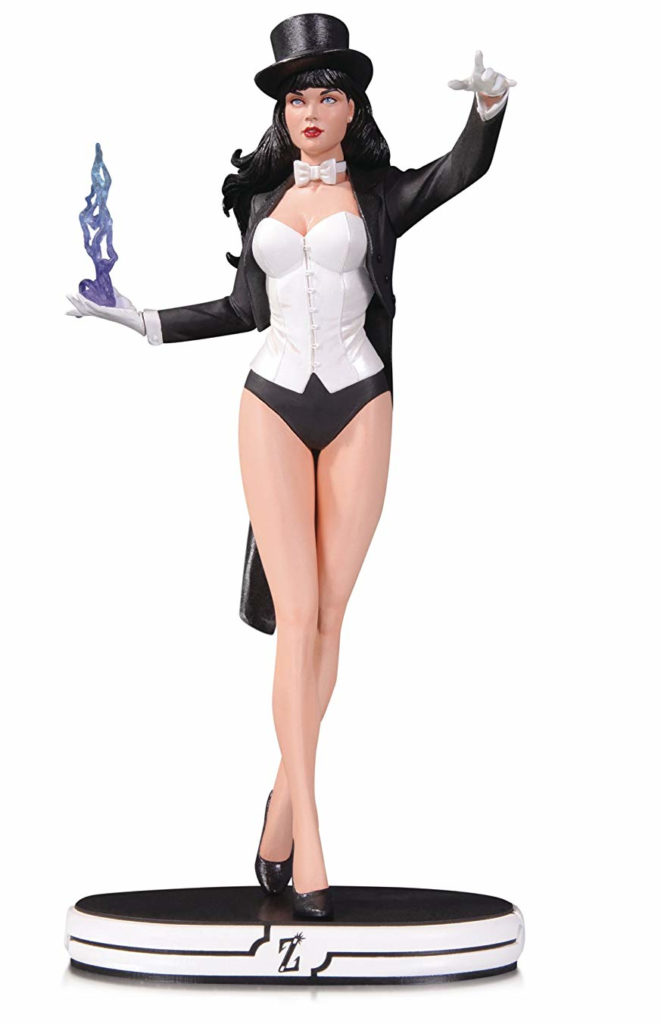 A powerful force for good – who also happens to wear a truly spectacular outfit – Zatanna is a genuinely wonderful character in the DC universe.

The sorceress is a prominent member of the Justice League – and now she can become a prominent member of your DC merchandise collection!

Zatanna is known for casting her spells by speaking backwards, so see if you can decipher this one: WON EUTATS GNIZAMA SIHT YUB!
Zombies are incredibly popular in the world of pop culture right now, so it's a little bit confusing to think that DC's most famous zombie isn't all that popular.

Now, it's not that Solomon Grundy is particularly unpopular, it's just that DC haven't capitalised on the current fascination with the undead by placing the character front and centre.

But you can do exactly that by purchasing this fantastic Solomon Grundy statue and giving it pride of place in your display!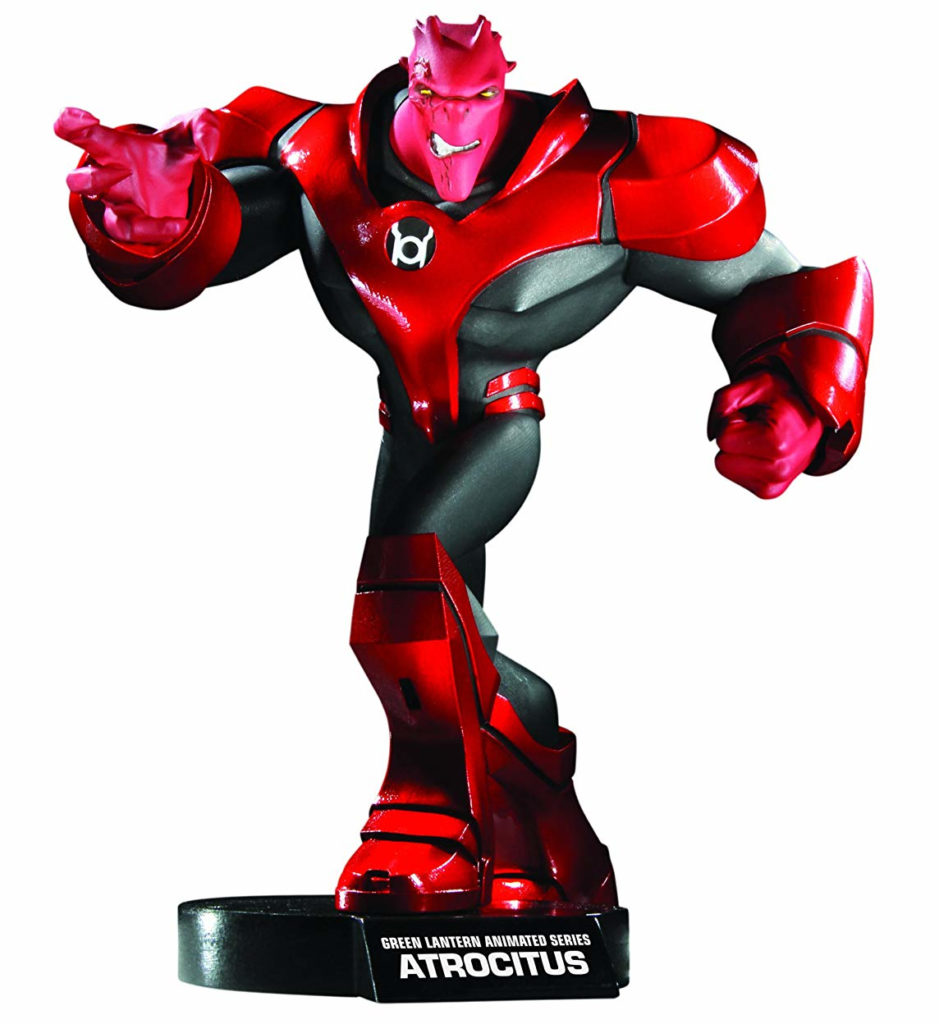 The Red Lanterns might not be the most popular Lantern Corps in the DC universe, but the rage-fuelled organisation are undoubtedly very cool indeed.

Their leader is Atrocitus – a ferocious character – and this statue of him is simply brilliant!

Specifically, this is a statue of Atrocitus from Green Lantern: The Animated Series – and we've chosen this version simply because it looks so fantastic! Admit it – you'd love this nasty son-of-a-gun in your home!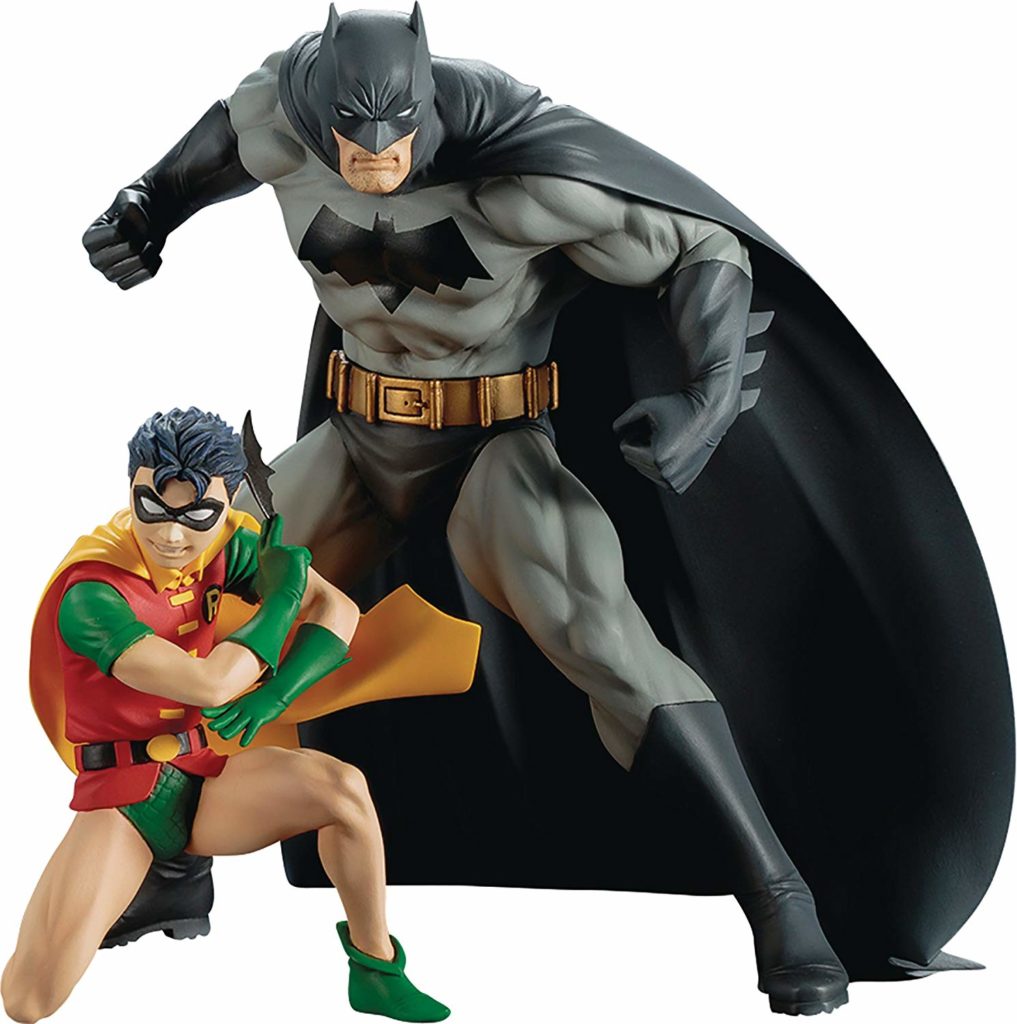 Ah, there they are – the most dynamic duo in comic books! Yes, it's THE dynamic duo themselves, Batman and Robin.

This statue has the Dark Knight and his Boy Wonder sidekick poised and ready for action – and it's an absolute must-have item for all DC Comics fans.

Can you imagine this iconic pair watching over your house in a prime spot on your favourite geeky shelf? Of course you can!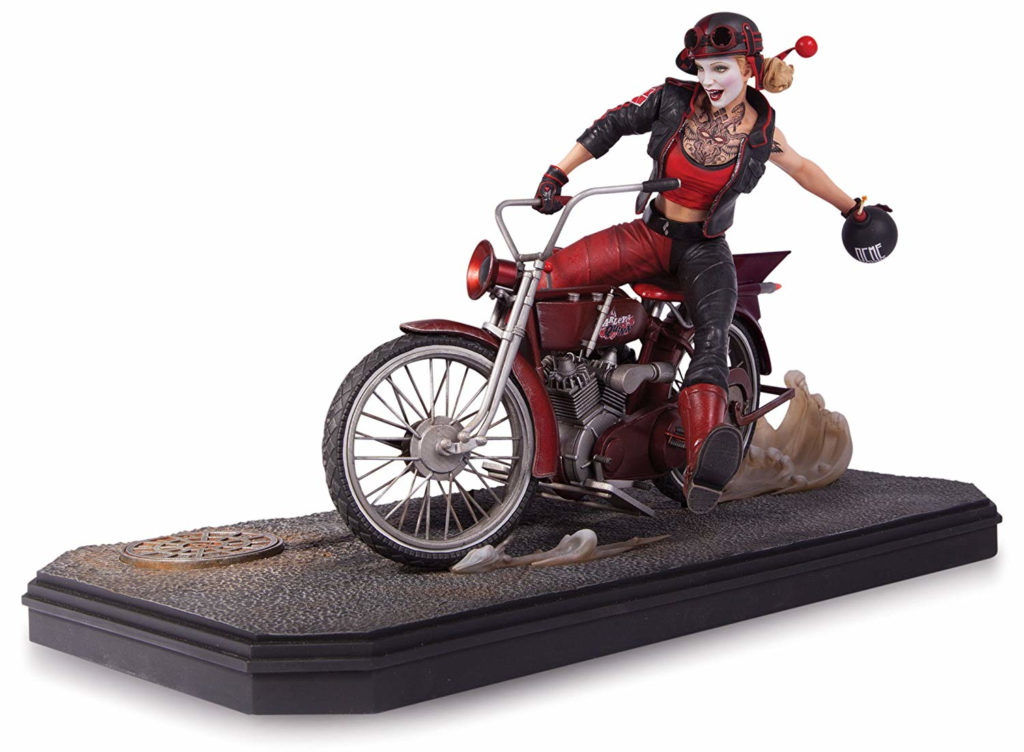 Without any shadow of a doubt, one of the most popular characters in the world of superheroes at the moment is Harley Quinn.

In spite of the fact that 2016's Suicide Squad was critically panned, Margot Robbie's version of Harley was a huge success – and she's set to star in next year's Birds of Prey (and the Fantabulous Emancipation of One Harley Quinn).

If you're a big fan of the character, why on Earth wouldn't you buy this awesome statue of Harley riding a motorbike?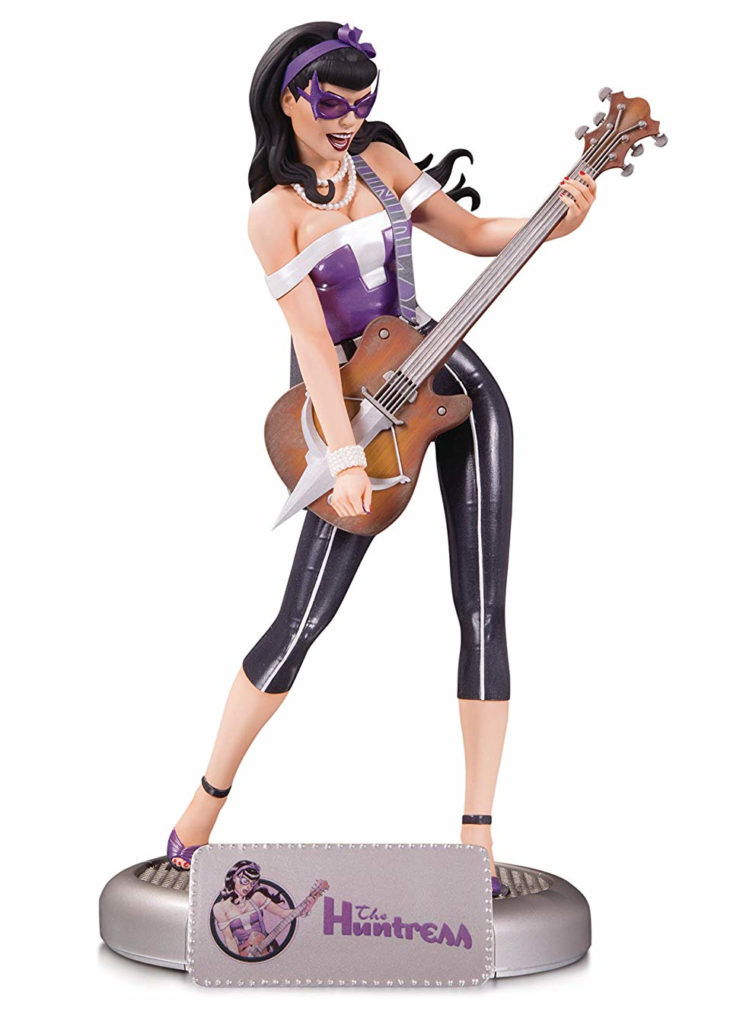 The Huntress may not be the most recognisable character from the DC universe, but we've included this statue in this article with good reason.

For starters, it looks very cool! But it's also because she's set to become popular in the mainstream when Mary Elizabeth Winstead plays her in Birds of Prey (and the Fantabulous Emancipation of One Harley Quinn).

This statue's striking pose was taken straight from the Bombshells variant cover of Detective Comics #43.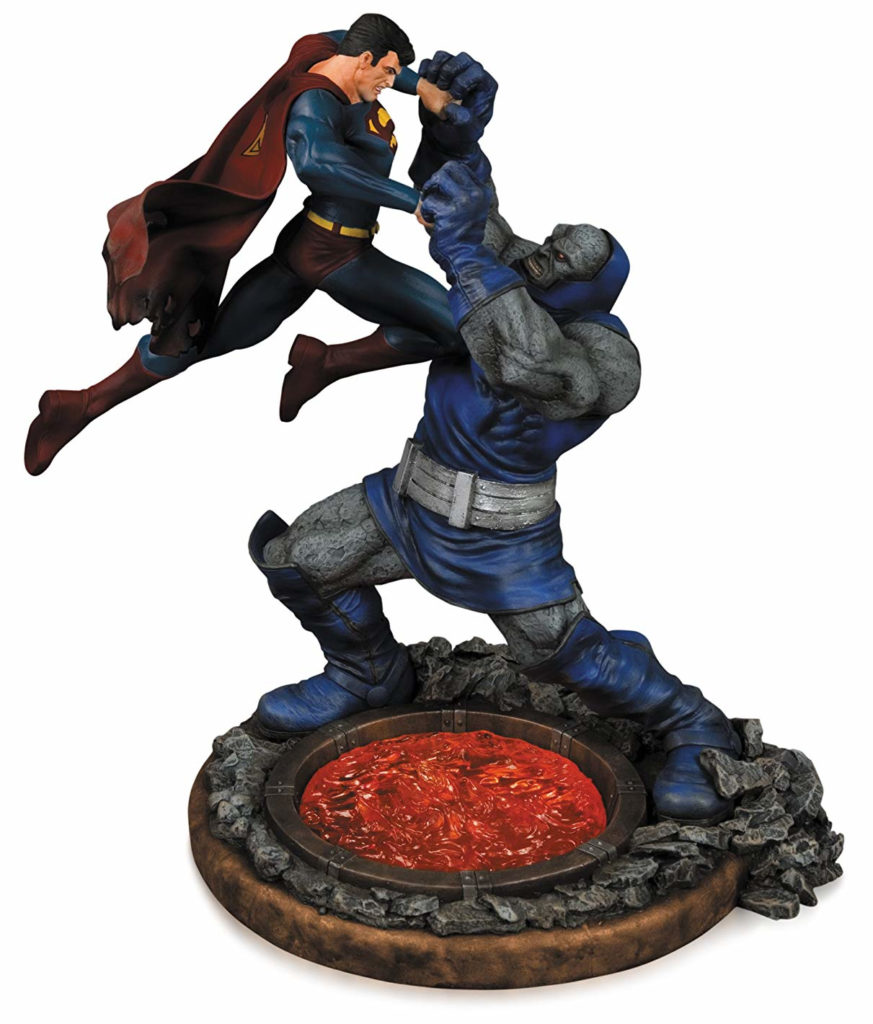 Darkseid is one of the most recognisable and powerful villains in the DC universe – and that's never more evident than when he poses a legitimate threat to Superman himself.

The rivalry between the extraterrestrial pair is depicted in full flow in this epic statue, which sees the Man of Steel grappling with the evil Lord of Apokolips.

Buying this and placing it on your display shelf would make it look absolutely fantastic!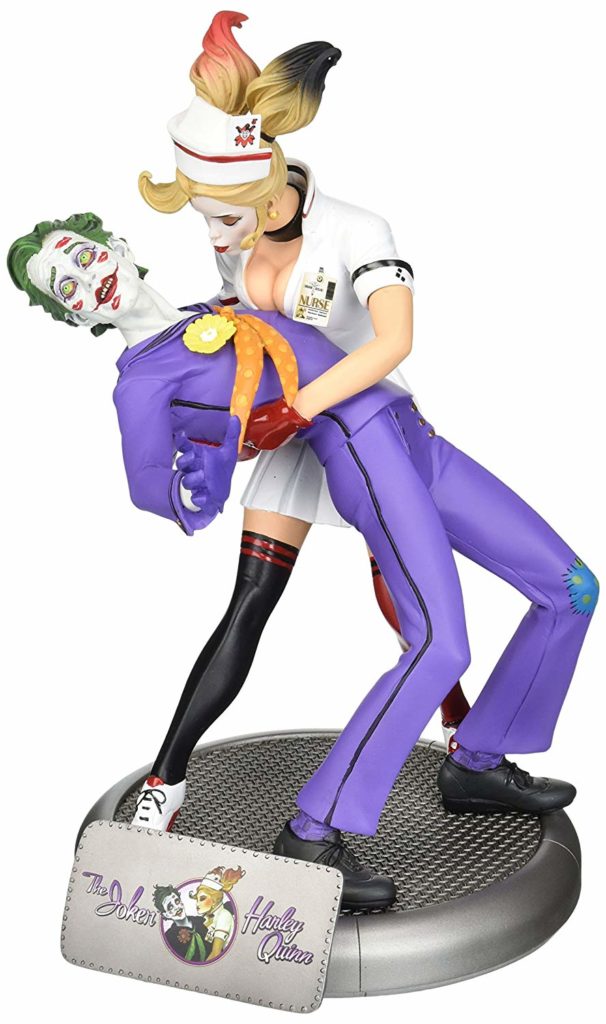 As far as villainous pairings go, they don't get much more iconic (or bizarrely likeable) than the Joker and Harley Quinn.

This statue – which is part of the DC Bombshells line – depicts the pair's weird romantic relationship in all its glory, as the Joker's face is laden with Harley Quinn's lipstick.

If you want to add a touch of craziness to your home, get this purchased and put it on display immediately!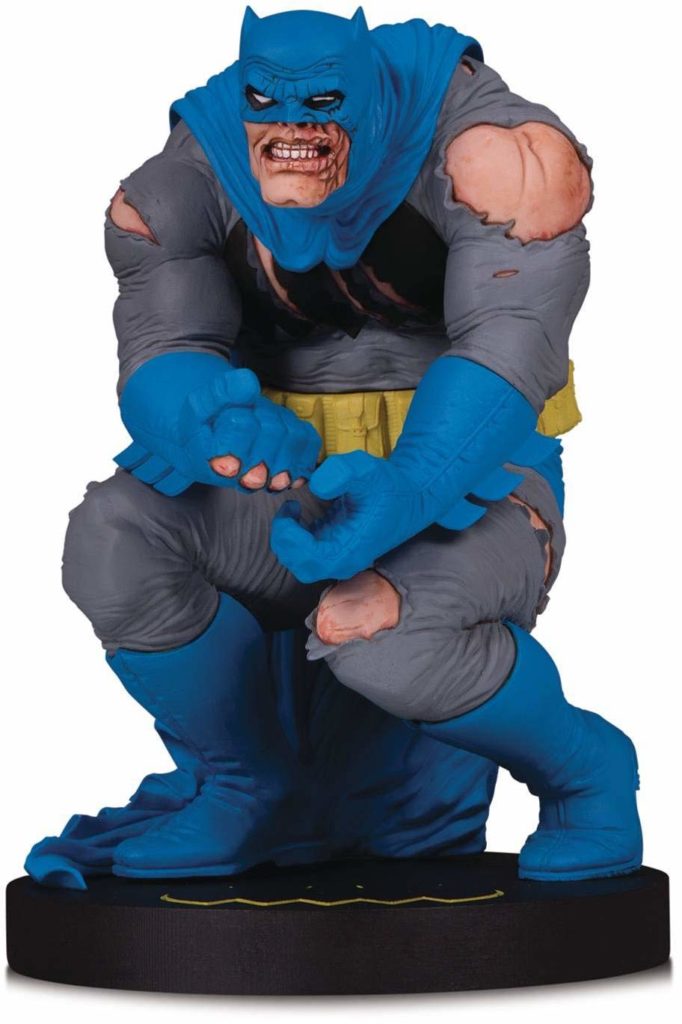 There are obviously some seriously awesome Batman statues out there, but we think this one based on Frank Miller's art is a bit special.

Specifically, it showcases the ravaged, gritty and iconic look from Miller's 1986 The Dark Knight Returns story arc.

Miller's Batman is depicted as a muscular warrior, with his costume torn to shreds after what was clearly a brutal fight with a tough opponent.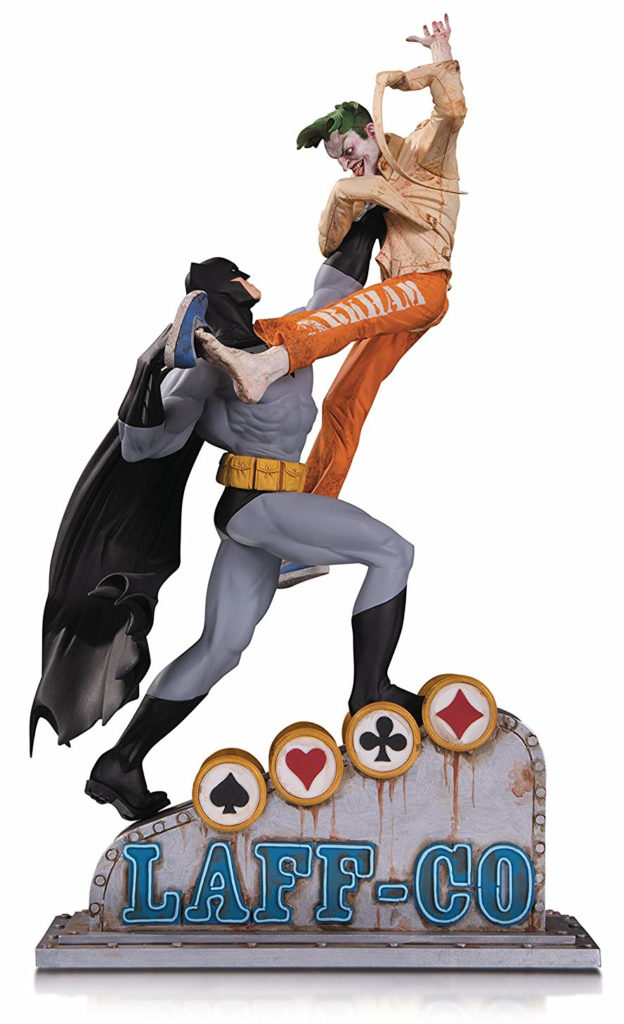 The rivalry between Batman and the Joker isn't only the most iconic rivalry in the DC universe, it's one of the most iconic rivalries in all of fiction – right up there with the likes of Sherlock Holmes and Professor Moriarty or Luke Skywalker and Darth Vader.

With that in mind, it's only right that it gets immortalised in statue form – which is exactly what this awesome item does.

It depicts Batman grabbing the Joker – who's wearing an Arkham Asylum uniform – by his neck, poised to strike his arch-enemy. It's simply superb.
Read More: Joker 2 Largely Set in Arkham Asylum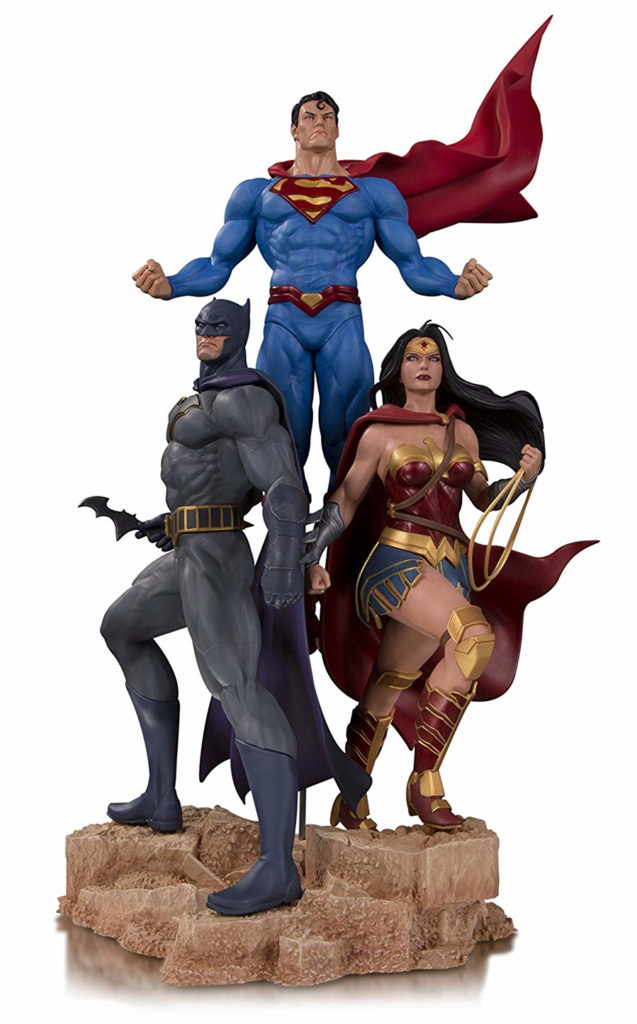 DC's three most iconic heroic characters are undoubtedly Batman, Superman and Wonder Woman – to the extent that they're collectively known as the company's Holy Trinity.

With that in mind, we could only ever end this piece with this incredible statue of the instantly recognisable trio.

This is the kind of statue that all real fans of DC Comics should own – so what are you waiting for? Treat yourself and buy it immediately!
Which of these awesome statues is your favourite? Do you own any of them already? Let us know!