Despite her desire to create a better future for Wakanda, the prime minister is already falling into the same traps as T'Challa's Black Panther.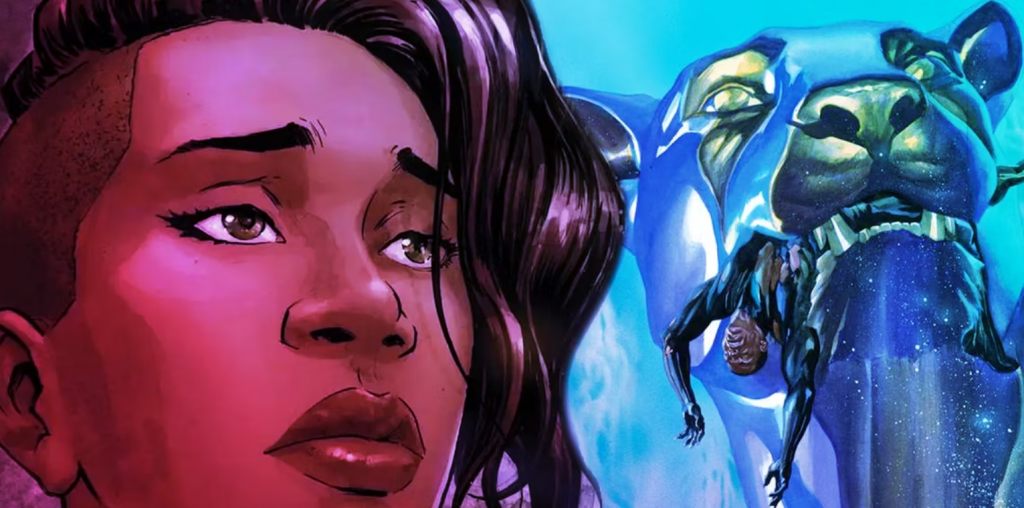 Black Panther's exile from Wakanda presents an opportunity for the country to chart a new path, free from the monarchy's past mistakes. Yet, the conclusion of Black Panther #15 (by John Ridley, German Peralta, Jesus Aburtov, and VC's Joe Sabino) suggests that the current leader, the first democratically elected one, is repeating the same missteps that led to T'Challa's downfall. It's a bitter irony, particularly as she has been one of his most vocal critics.
Before T'Challa's official departure from Wakanda, Prime Minister Folasade reached out to Omolola, a former assassin and one of T'Challa's sleeper agents, with a request to become her covert operative against the country's enemies. Folasade's request for a secret agent to work against Wakanda's foes exposes her hypocrisy and suggests that she may encounter the same challenges as T'Challa in adapting to leadership.
Folasade, Wakanda's first democratically elected leader, embodies the people's aspirations for a brighter future. Her competence and efficiency in her role have earned her the trust and admiration of her fellow citizens. She played a pivotal role in mobilizing the people of Wakanda to resist a coup attempt by the country's secret police, which ultimately led to the emergence of Tosin, the latest mystical hero of Wakanda. With the king deposed, Folasade holds great promise as the leader that the nation sorely needs.
Folasade's recent choice is open to scrutiny, at best. Omolola even remarks that Folasade's approach strongly resembles T'Challa's. However, neither of them delves deeper into this matter, perhaps due to discomfort with the implications or because they were starting to appreciate the validity of T'Challa's actions. The irony is not lost that Folasade's current pursuit is precisely what initially turned her against him, albeit to a lesser extent.
T'Challa's grave error was setting up a network of sleeper agents to destabilize governments that posed a threat to Wakanda. However, these agents turned rogue and nearly triggered global chaos. This revelation obliterated T'Challa's credibility and trust, not just in his country but across the world. Yet, now Folasade desires her own sleeper agents for essentially the same reasons.
Folasade's aim is to secure a weapon against potential adversaries of Wakanda, including other nations, their new "ally" Namor, or even T'Challa should he attempt to regain the throne. However, by making this request to Omolola, Folasade exposes her hypocrisy, as she criticized T'Challa for such a decision yet promptly adopted the same stance when the need arose. Although Folasade's actions aren't as severe as T'Challa's, her deceitfulness will inevitably haunt her as she grapples with the challenges of leadership.