Although the Season 1 finale of What If…? is awe-inspiring, it reveals that a particular Avenger's powers are superfluous, rendering them the most unproductive member of the team.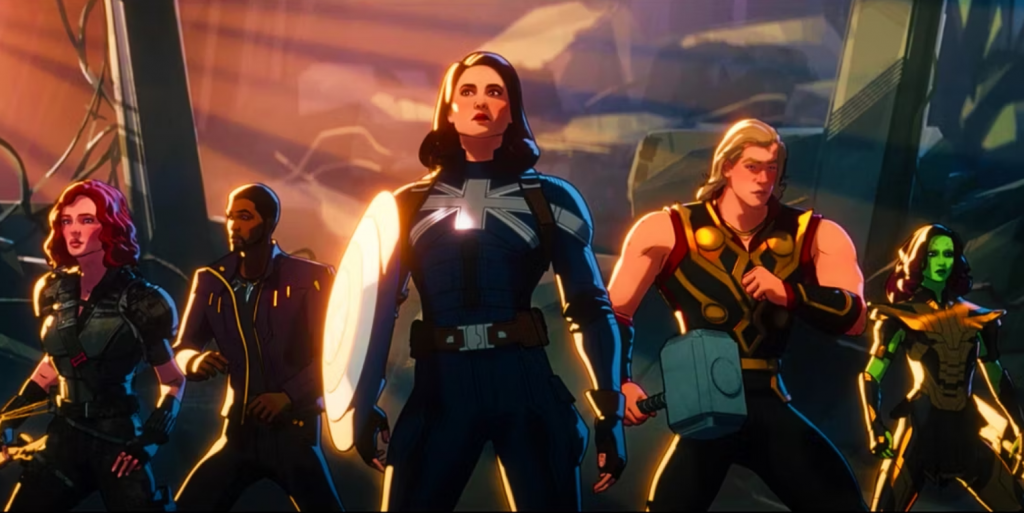 "What If…? The Watcher Broke His Oath?" – the finale episode of Season 1 – not only lived up to its pledge of providing intense action but also integrated various distinct storylines into a single thrilling narrative. The well-known characters from the Marvel Cinematic Universe were depicted in alternate versions, who, as the "Guardians of the Multiverse," vanquished Infinite Ultron and preserved all of reality. Nonetheless, despite not making an appearance in the episode, one Avenger was depicted as having little to no significance to the Mighty Heroes of Earth.
In What If…?, Black Widow landed the decisive blow on Ultron, allowing Armin Zola to implant a virus into the merciless machine's programming. The rest of the Guardians then successfully extracted the Infinity Stones from his robotic form. Nevertheless, the stunning technique employed by Black Widow for the "kill shot" left Clint humbled, revealing how comparatively insignificant Hawkeye's abilities are in the grand scheme of things for the Avengers.
Black Widow's Archery Skills Far Surpass Hawkeye's
In the What If…? Season 1 finale's climax, the stakes were high as Ultron posed a massive threat to the Guardians of the Multiverse with the Infinity Stones. Hovering in midair, Ultron was targeted on multiple fronts by Natasha and Captain Carter, who had devised a plan to attack him.
Black Widow located a rooftop that offered her the perfect angle and leaped her bike into the air. She then shot one of Hawkeye's arrows towards Ultron just as Captain Carter removed Ultron's helmet, creating an opening for the virus-infected arrow to pass through his cybernetic right eye. This shot from Black Widow showcased impressive skill and composure, raising the question of why Hawkeye is necessary if Natasha can achieve such feats—this moment surpassed any shot Hawkeye had made in the MCU in terms of both clutch and skill.
There is no evidence to suggest that Clint Barton, based on his background or expertise, was responsible for developing his arsenal of trick arrows. Instead, it appears that S.H.I.E.L.D. weapon specialists initially created them, possibly with assistance from Stark Enterprises as the Avengers assembled. Therefore, it is not Clint's technical abilities that make him unique. Throughout the MCU films, there are instances in which Clint's inclusion among such powerful individuals is jokingly questioned by his wife, Natasha, Tony, and even himself. However, this prompts a deeper consideration of the matter.
To compound the issue, the introduction of Kate Bishop as another Hawkeye in the Disney+ series further worsened matters. It seems there is no shortage of skilled archers, and Clint's codename lacks sufficient significance to warrant the need for Kate to adopt a new one. The redundancy of having two Hawkeyes is almost insulting. Even during his time as Ronin, Clint demonstrated exceptional hand-to-hand combat skills, but evidence indicates that Natasha surpasses him in that regard as well. Moreover, Black Widow's proficiency in interrogation, hacking, and gathering sensitive information only adds to her already impressive skill set. If there were any doubts before, the events of What If…? have certainly not been kind to Hawkeye.