Spider-Man is dealing with much more than just the Sinister Six this summer. Marvel has announced a new event titled Sinister War. The whole thing kicks off this July. It will put the webhead in the crosshairs of two different, massive criminal gangs. Marvel initially teased the event recently on Twitter with the following artwork. 
Something sinister… 🕸️ pic.twitter.com/nRKNPmh45l

— Spider-Man (@SpiderMan) April 20, 2021
"Something sinister…" the caption reads. 
Now, it has been revealed to be the Sinister War. Per Marvel, the event will see Spider-Man's greatest villains and their own "Sinister Sextets" will break into an all-our war. The series will be spun directly out of Nick Spencer's current run on The Amazing Spider-MAn. The series pits Doctor Octopus's Sinister Six against Vulture's Savage Six in a war that puts all of New York City in the crossfire. These deadly groups of foes are out for blood, and not just Spider-Man's. 
The book features art by Mark Bagley. Marvel assures it will be "packed with even more surprising developments including the grand return of Doctor Octopus!" Among other things, it will bring one of Peter Parker's most noteworthy foes back to the fold. 
"Nick Spencer always goes big," says Editor Nick Lowe, "and this is his biggest story yet through this series and the concurrent issues of AMAZING SPIDER-MAN, so clear some room on your 'Best Comics Ever' shelf."
Marvel has also revealed some initial artwork for
Sinister War
. Have a look.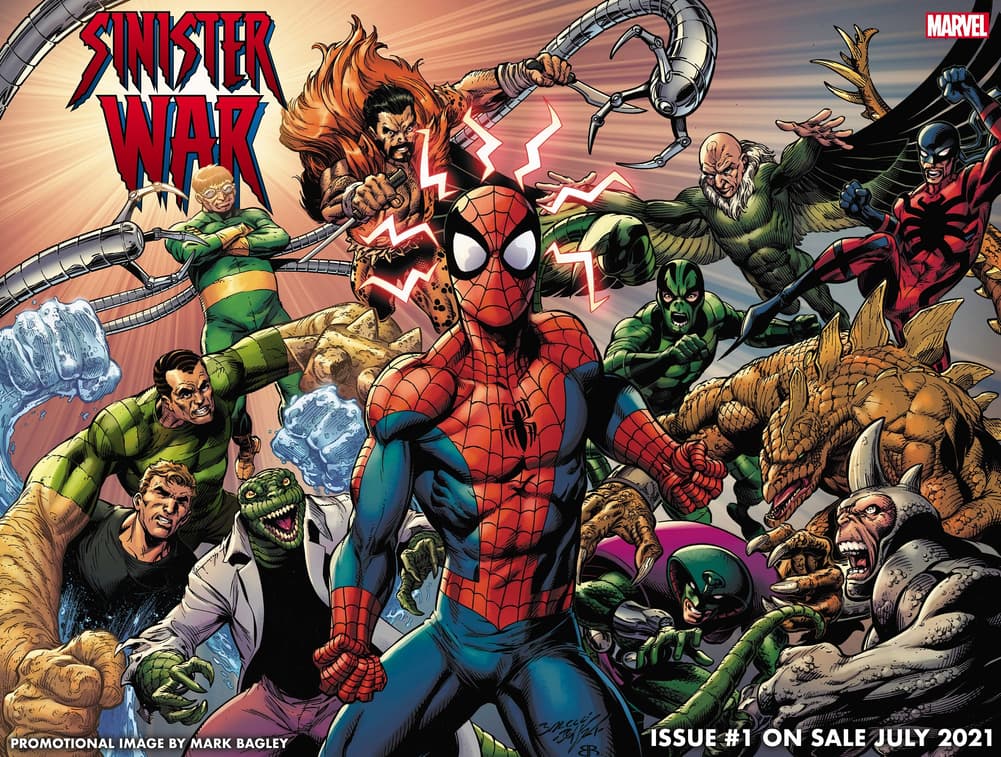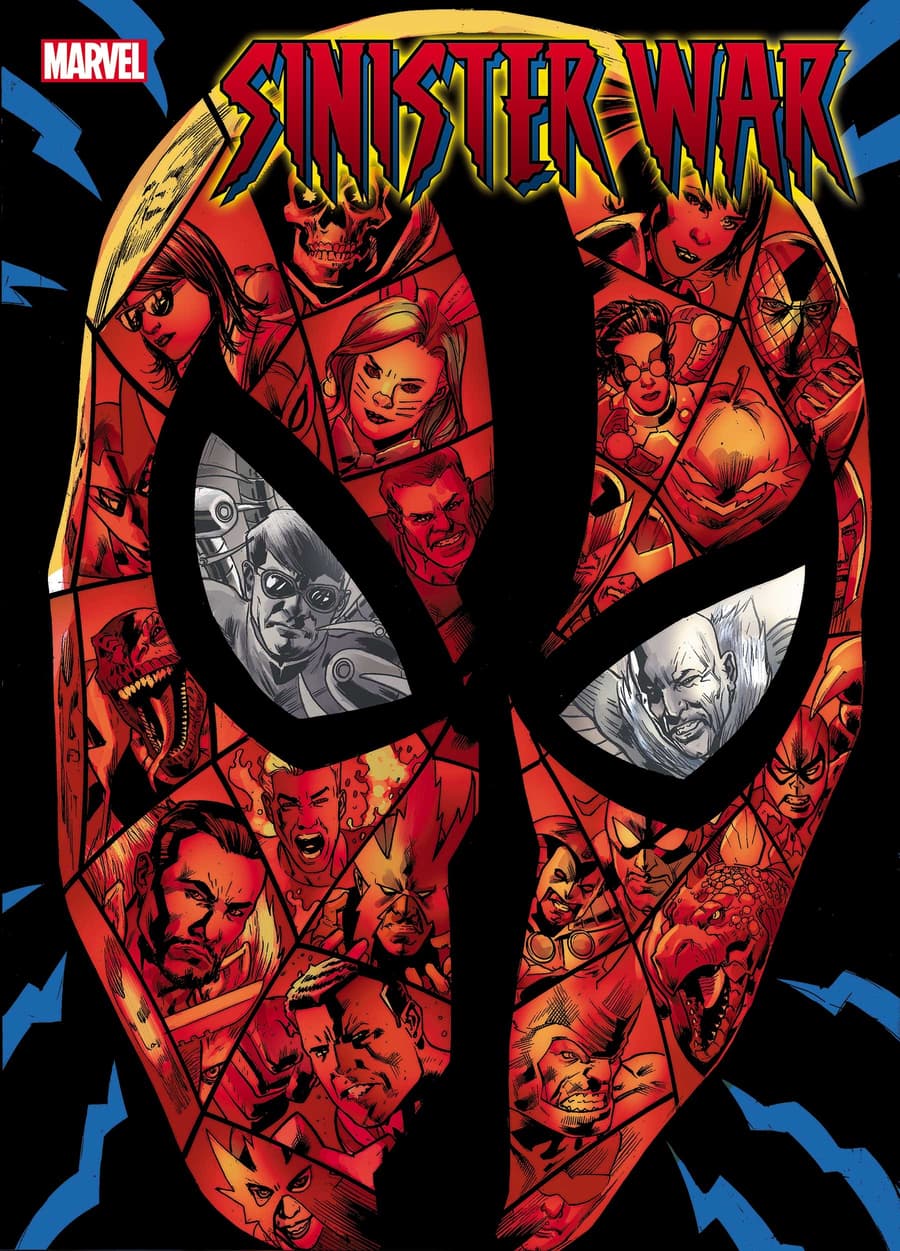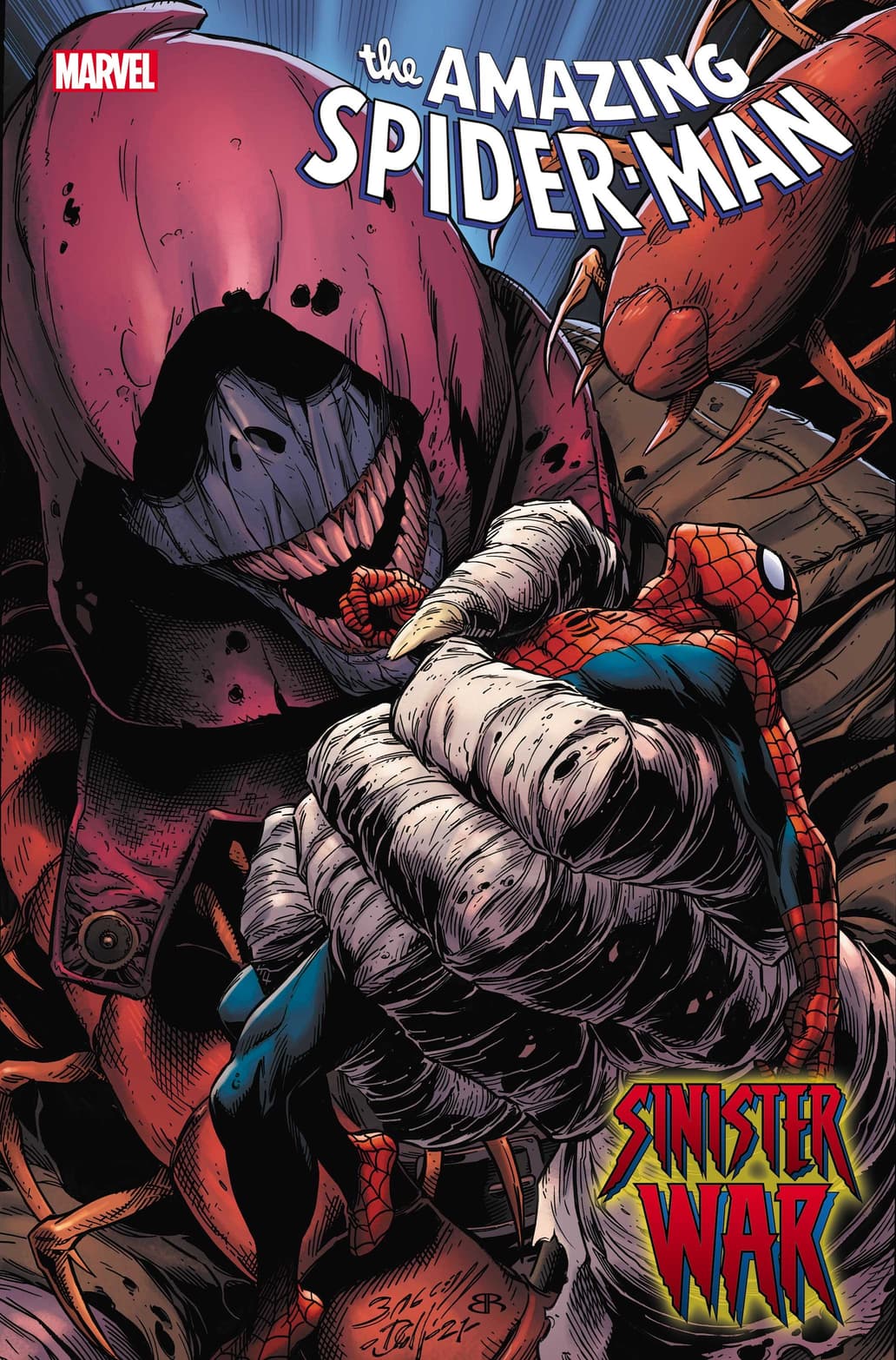 Aside from Doctor Octopus, the art features a huge collection of baddies. Kraven the Hunter, Scorpion, Rhino, Lizard, Sandman and many others are gathered around Spidey. Needless to say, the hero is going to have his hands full. 
For context, we can look at what has been going on in the pages of The Amazing Spider-Man. In issue #64, which just hit stands, "Tombstone and Robbie are at each other's throats and much of Spider-Man's life is collateral damage. Does this have anything to do with Mayor Kingpin's moves of late? Short answer – yes." The closest issue to the event's release will be #369 in June. 
Here is the synopsis for Amazing Spider-Man #69. 
"Spidey and his superspy sister, Teresa Parker, dig to uncover THE CHAMELEON CONSPIRACY. Their investigation is challenged by Chance, Jack O'Lantern and the Foreigner's anarchic alliance!"
This is one of several major events Marvel Comics has planned for the summer. We also have Heroes Reborn, Miles Morales' Clone Saga and Extreme Carnage. 
Sinister War
#1 hits shelves July 14. 
What do you think? Are you excited about the event? Do you plan on reading along? Join in on the conversation over on Facebook or Twitter!