We are less than three weeks away from watching Jessica Jones Season 3 on Netflix.
Last week, we came across the news that the third and final season of Marvel's Jessica Jones would arrive next month. Now, Netflix has dropped a new teaser to announce the exact premiere date. All the thirteen episodes of the new season will be launched on June 14, in precisely seventeen days from today.
The teaser itself doesn't contain a lot of exciting new footage from the show. But it does tease Benjamin Walker's mysterious big baddie of the season, who happens to believe that Krysten Ritter's hard-drinking private detective is a fraud and a cheater. We don't the exact identity of the antagonist, but the official synopsis describes him as a highly intelligent psychopath. Here's the promotional video for you!
Apart from teaser, Netflix has released four new stills from Jessica Jones Season 3. In one of them, we see the titular character getting out of a taxi. In another one, we see her sitting at a bar next to Walker's unspecified villain. They appear to be indulged in a friendly conversation.
The third image shows Rachael Taylor's Trish Walker honing her fighting skills. Toward the end of the sophomore season, her reflexes appeared to have been heightened. So, there's a chance we would finally see Trish's transformation into Hellcat in the upcoming season. The final one features Carrie-Anne Moss' Jeri Hogarth alongside her newest associate – Eka Darville's Malcolm Ducasse. Check them out below!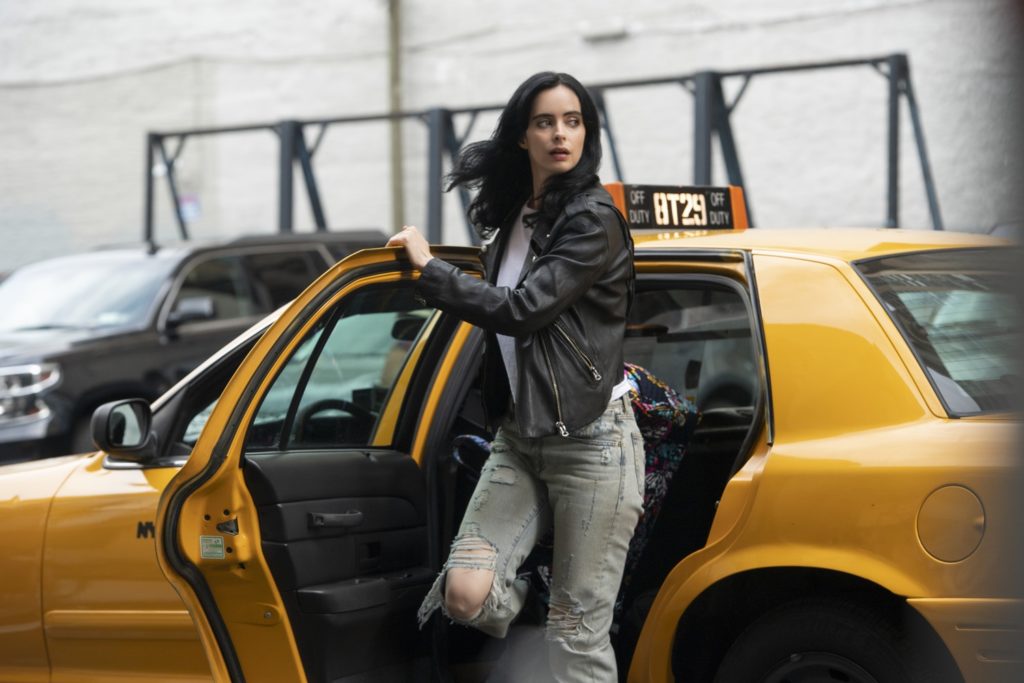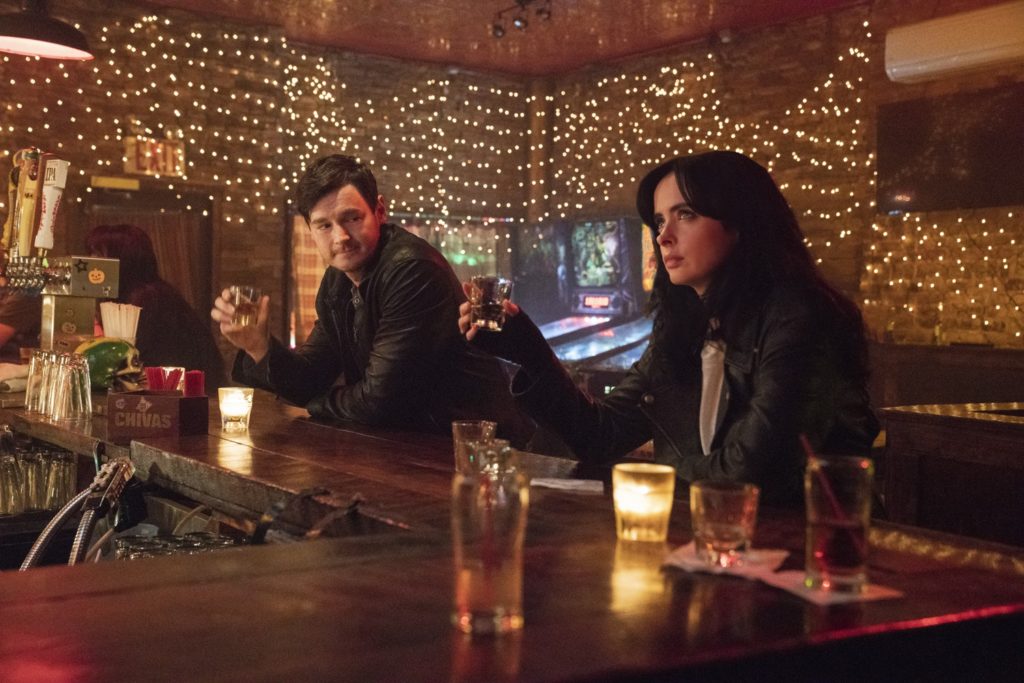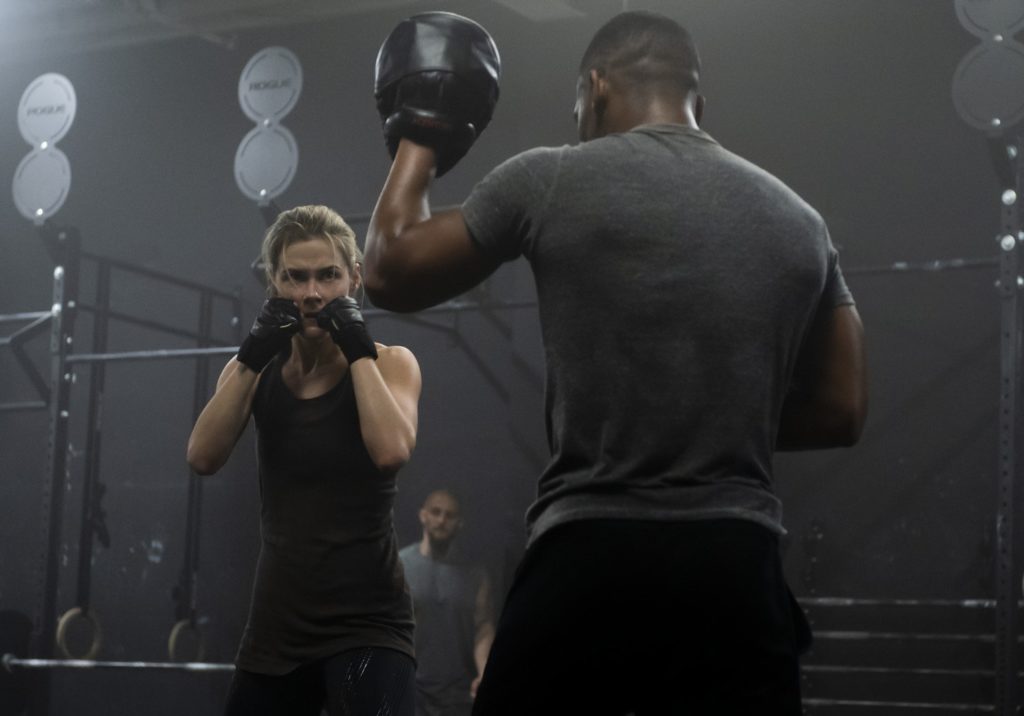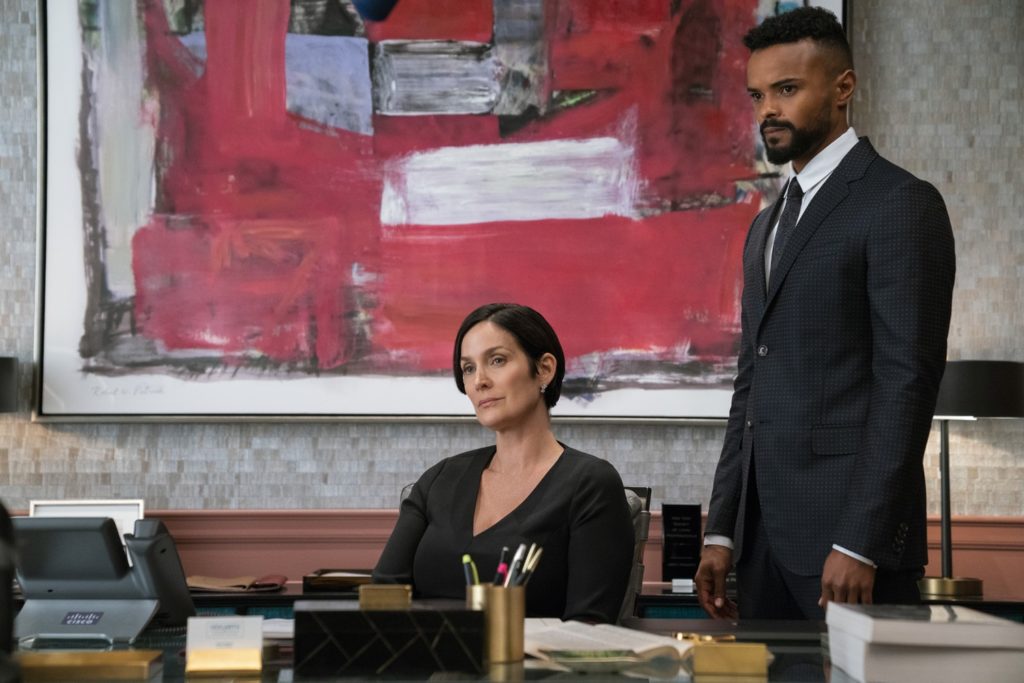 When Jessica crosses paths with a highly intelligent psychopath, she and Trish must repair their fractured relationship and team up to take him down.  But a devastating loss reveals their conflicting ideas of heroism and sets them on a collision course that will forever change them both.
Share your thoughts on these Jessica Jones Season 3 tidbits, and stay tuned for the latest updates!