In recent times, crossovers have been something pretty common in the comic book world. It is the theory of Shared Universe that has acted as a catalyst to such endeavors by different franchises under the same umbrella. The Flash and Arrow are perhaps the most evident members of the same Shared Universe on television!
Before The Flash season 1 kicked off, Grant Gustin's Barry Allen already had an appearance in Starling City! It was the second season of Arrow. On 2 and 3 December of 2014, we had a two episode stretched grand crossover between the two DC Comic shows, "˜Flash vs. Arrow' episode of The Flash and "˜The Brave and the Bold' episode of Arrow.
The makers of the shows promised such crossovers would repeat in future. Now, they confirm the upcoming crossover! Even though it's not as grand as that of December, it is indeed happening before the first season of The Flash winds up!
When Will This Crossover Take Place?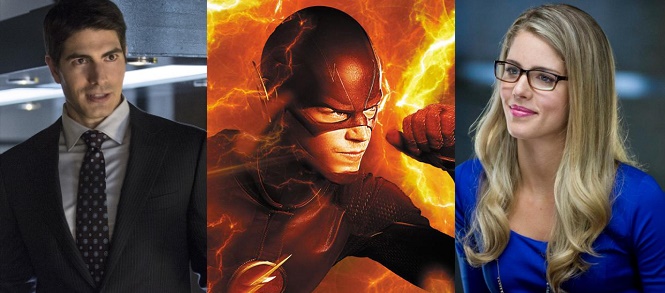 In a recent interview with "˜Variety', Executive Producer of both The Flash and Arrow Andrew Kreisberg divulged a miniature crossover between the two shows as Team Arrow members Felicity Smoak and Ray Palmer trip Central City's STAR Labs in the eighteenth episode. Emily Bett Rickards' Felicity will make an appearance in The Flash for the third time while the first appearance of Brandon Routh's Ray Palmer in the CW series. The episode is titled "˜All-Star Team Up'.
What Will The Two Do In Central City?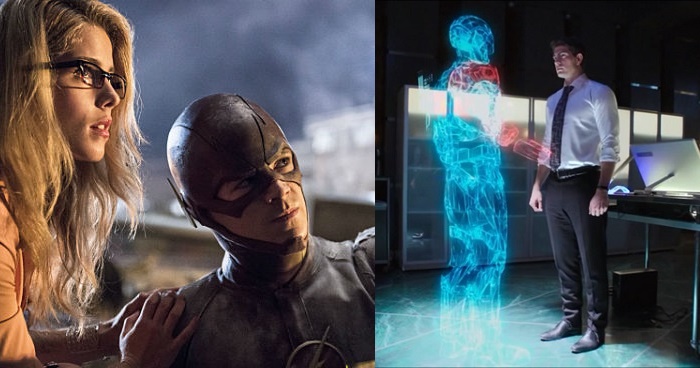 According to Kreisberg, Felicity and Ray's visit to STAR Labs will benefit both the sides. Felicity will be out there to help Barry out at the time when he actually needs her. "Having Felicity come by exactly when he needs her really plays into the storyline." Ray will develop friendship with Cisco to an extent that they are 'new best friends'. The executive producer also reveals that Ray will receive help from the STAR Labs team to "˜further his ATOM project'.
Ray and Felicity in The Flash, what do you think of that? Do drop by, guys!