Welcome back to The First Ten, in which we look at the first ten issues of comics – short or long, beloved or cancelled – and see how they handled their initial arcs. I've always been interested in today's subject, the end of the DC Universe.
Flashpoint happened in 2011, followed by the New 52, and the entire preceding DCU was then thrown out. So what was going on when everything went? Let's look. Superboy lasted just 11 issues, running from cover date January 2011 to cover date October 2011. But due to how cover dates work, those dates are a few months later than that release date. It was a continuation of writer Jeff Lemire's run on Kon-El, aka Conner Kent, aka Superboy, in the pages of Adventure Comics. So let's dig in, and see what could have been, if not for the New 52.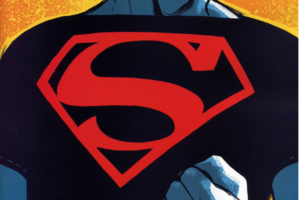 Source: dc.wikia.com
1. Smallville Attacks! Part One
Writer: Jeff Lemire
Artist: Pier Gallo
Our first issue is a nice starting point. Conner is getting used to life in Smallville. He has a mad scientist for a best friend; a girl he has a crush on, but can't be with (turns out she's a Luthor, and he's cloned from a Luthor sooooo"¦); and a wonderful, perfect, good boy of a dog named Krypto.
But all is not good, as the Phantom Stranger shows up to tell Conner that – oh, no – some bad stuff is coming to Smallville. Later that day, after meeting the supporting cast, Conner's friend Simon reveals that he knows Conner's secret identity. But before we have any time to let that sink in, Parasite appears and starts punching the hell out of Superboy.
They fight until Superboy brings out his little-used power of telekinesis to defeat the monster. Then, the environment goes nuts, and Poison Ivy shows up, but it seems that she's not a villain.
This does feel like a first issue in a lot of respects, but the pacing is already breakneck. I think that has to do with this basically being a retitle-ing and renumbering, as opposed to a whole new book. Well, it's engaging, so we'll see how it carries.