Welcome back to The First Ten, in which we look at the first ten issues of comics – short or long, beloved or cancelled – and see how they handled their initial arcs. I've always been interested in today's subject, the end of the DC Universe.
Flashpoint happened in 2011, followed by the New 52, and the entire preceding DCU was then thrown out. So what was going on when everything went? Let's look. Superboy lasted just 11 issues, running from cover date January 2011 to cover date October 2011. But due to how cover dates work, those dates are a few months later than that release date. It was a continuation of writer Jeff Lemire's run on Kon-El, aka Conner Kent, aka Superboy, in the pages of Adventure Comics. So let's dig in, and see what could have been, if not for the New 52.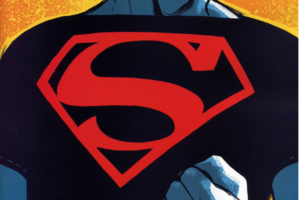 Source: dc.wikia.com
1. Smallville Attacks! Part One
Writer: Jeff Lemire
Artist: Pier Gallo
Our first issue is a nice starting point. Conner is getting used to life in Smallville. He has a mad scientist for a best friend; a girl he has a crush on, but can't be with (turns out she's a Luthor, and he's cloned from a Luthor sooooo"¦); and a wonderful, perfect, good boy of a dog named Krypto.
But all is not good, as the Phantom Stranger shows up to tell Conner that – oh, no – some bad stuff is coming to Smallville. Later that day, after meeting the supporting cast, Conner's friend Simon reveals that he knows Conner's secret identity. But before we have any time to let that sink in, Parasite appears and starts punching the hell out of Superboy.
They fight until Superboy brings out his little-used power of telekinesis to defeat the monster. Then, the environment goes nuts, and Poison Ivy shows up, but it seems that she's not a villain.
This does feel like a first issue in a lot of respects, but the pacing is already breakneck. I think that has to do with this basically being a retitle-ing and renumbering, as opposed to a whole new book. Well, it's engaging, so we'll see how it carries.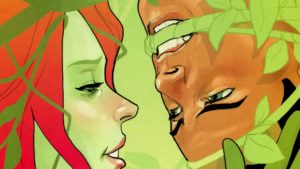 Source: youtube.com
2. Smallville Attacks! Part Two
Writer: Jeff Lemire
Artist: Pier Gallo
So far, one thing I like about this series is that the arcs are shorter. This one and the next one are both two issues. In, out, all done before you know it.
Anyway, Ivy shows up, but not in a hostile way. She feels the pull in The Green that's messing with all of Smallville's plantlife, and has come to help fix it. She goes off with Superboy to find the source, while Simon and Krypto watch over Parasite. Well, Krypto does; Simon has some experiments to run.
The source of the plant catastrophe turns out to be a big space alien probe thing that has PLUGGED ITSELF INTO THE FARMER WHO FOUND IT. That's horrifying.
Ivy immediately betrays Conner, because she wants the probe for herself. Simon brings his army of genetically spliced parasite frogs and takes Ivy out. Conner then goes to throw the probe back into space, but it falls apart with a white flash. Somewhere in the night, a group of people note that the scan from the probe has arrived. The plan is in affect.
Another solid issue, but I want to specifically mention Pier Gallo's incredible art. The characters look awesome, and the action is incredibly follow-able.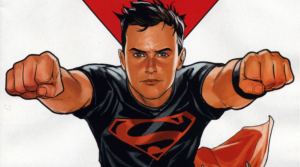 Source: comixology.com
3. The New Adventures of Psionic Lad, Part One
Writer: Jeff Lemire
Artist: Pier Gallo
The hard part about this book is that there's so much plot crammed into each issue that I run out of space to do much analysis. In this one, Conner gets up for school and walks through the mess that was made in the last arc. The probe ruined all of Smallville's crops, so the town is in trouble. Because of this, we get an appearance from Bart Allen, aka Kid Flash, who plans a charity race with Conner that we'll see in a few issues.
I'm not sure why Lemire felt the need to set this up like this now, but I honestly appreciate it. Tying it to the devastation is a nice way to make it feel like a continuation of the story.
At school, there's an event that leaves everyone unconscious, except for Conner and Lori Luthor. Psionic Lad, a new hero from the future, arrives. Time cops follow, and they blast Superboy into unconsciousness.
There are a lot of good little character scenes here, too. Lori learns that Conner is Superboy (feels like she shoulda already put that together), and Conner tells Simon that they have to stop hanging out at school to protect his secret identity.
That scene made me feel some real sadness. Good job, comic.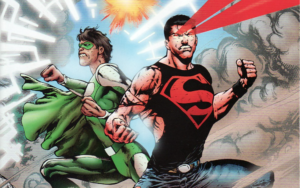 Source: comicvine.gamespot.com
4. The New Adventures of Psionic Lad, Part Two
Writer: Jeff Lemire
Artist: Pier Gallo
So, um, I think looking ahead at upcoming issues is messing me up a bit, because, this outwardly appears to be a two-issue arc, but it's pretty clear that it's not.
The time cops, or Science Hunters, successfully employ countermeasures against Superboy and Psionic Lad, but they flee when Simon shows up. I wonder why. Psionic Lad explains that he's from the future, but it's a future in which an unnamed dictator has risen to power and eliminated all the superheroes. Superboy agrees to help in any way he can. Psionic Lad then reads the mind of the old farmer from the first arc and reveals the mysterious figures to Superboy.
But that's it. We don't learn who they are. Nor do we learn who the future dictator is, but it sure seems as though Simon has something to do with it. Conner tries to visit Lori to fix their relationship, but she's having none of it.
And that's the issue. See what I mean? Not only do we not have closure for the Psionic Lad plot, the kid is still hanging around! I dunno, this issue felt kind of lost to me. Maybe this is all one big story, but dividing it up into mini chapters is weird.
But, hey, next time we get some Kid Flash, and I'm pumped for that!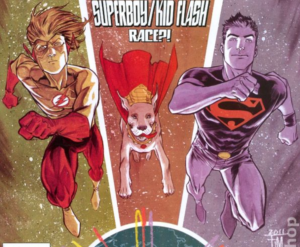 Source: comixology.com
5. The Superboy/Kid Flash Race
Writer: Jeff Lemire
Artist: Pier Gallo
Hey! More Bart! Always welcome.
This is kind of a down-time issue that's mostly centered on the titular race, along with some small character moments. Conner recently split with his long-time girlfriend Wonder Girl over in the Teen Titans Comic, and he's feeling kind of sad about it. Bart consoles him as only a long-time friend could, and it really works.
These two have been together since Young Justice, and they served together in The Teen Titans. They both died and came back around the same time. So they have a lot in common.
In B-plot news, Psionic Lad seems to see his favorite nameless future dictator in the crowd, but only for a second. In the end, the race is won by"¦Krypto. I'm okay with this. Although, to be honest, any Flash could beat any Super on any day of the week. No contest.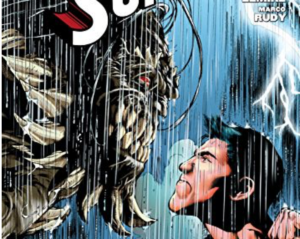 Source: comixology.com
6. Reign of Doomsday, Part Five: No Fear
Writer: Jeff Lemire
Artist: Marco Rudy
You're likely to respond to this issue with confusion, right up until Part 5 on the title page. You see, this was a part of the 2011 Superman family crossover, Reign of Doomsday.
In this event"¦I don't know what happened, because I'm only reading this book. And that's kind of a problem.
To be fair, most of this issue works on its own without reading the rest of the crossover. Conner is moping on top of Titans tower, and Tim Drake (presently in the identity of Red Robin) comes to console him. It helps a little, but then Doomsday clobbers Conner on his way back to Smallville. They viciously fight throughout the entire issue, until Doomsday beats Superboy and takes him into space. And then they never follow up on this plot thread again. At least, not in this series.
The story continues in Action Comics #900, and I assume Superboy survived, because there's a next issue to be discussed.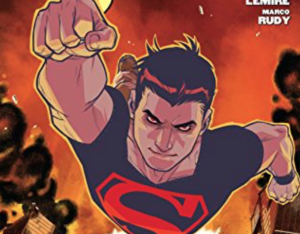 Source: comixology.com
7. End Days
Writer: Jeff Lemire
Artist: Marco Rudy and Daniel Hor
After the apparent conclusion of the Doomsday thing, Superboy and Psionic Lad check out a ship that's stranded in orbit, and The Red Mercy attacks Superboy.
The Red Mercy is related to The Black Mercy, the plant alien from Alan Moore's classic For the Man Who Has Everything that gave the people it possessed visions of their greatest fantasies. It seems that the Red Mercy does the opposite. So Superboy has a vision of a world in which he kills everybody except Tim Drake, who raised a team of Earth's last superheroes to fight him.
The Red Mercy also differs from the Black kind in that Black Mercy gives the victim artificial memories, whereas Red apparently doesn't, which results in a very confused victim.
To be honest, this issue is kind of confusing. And the art, which is muddy and  hard to follow at times, doesn't help matters. I never really got a good sense of the vision, which was disappointing, because I'd been excited for the issue.
But we're out of this weird set of one-shots, and we're about to go into the series' final arc, Rise of the Hollow Men.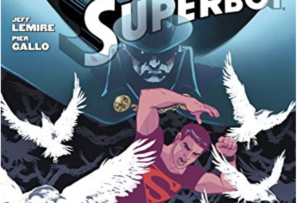 Source: comixology.com
8. Rise of the Hollow Men, Part One: Into the Broken Silo
Writer: Jeff Lemire
Artist: Pier Gallo
Uh-oh, folks, the death knell is coming soon. This book ends with a big Flashpoint ad. Oof.
This issue is kinda odd. But I like it. The Phantom Stranger shows up and regales Superboy with the story of a family of occultists who lived in Smallville in Pioneer times. They ran afoul of Nate Kent, and shenanigans ensued. The big selling point here is that they finally headed underground, and we meet an UNDERGROUND ZOMBIE PIONEER CITY!!!!!!!
This is what I want out of a Superboy comic. I really hope this pulls it all together, because as it is, it feels like I'm missing issues. But again, weird Smallville history stuff with odd hidden civilizations and Pioneers is kind of exactly where I want this book to go. We'll see if it hits that.
I really hope so. I want to end this on a positive note.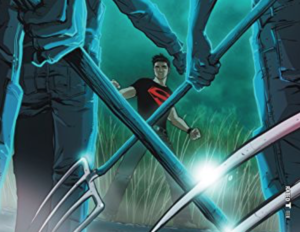 Source: comixology.com
9. Rise of the Hollow Men, Part Two: In the Underworld
Writer: Jeff Lemire
Artist: Pier Gallo
Okay, this does still have weird Pioneer zombies, but it's waaaayyyy too into its own stuff, and it kinda suffers for it.
Like, Psionic Lad (who now seems to be going by Psion) is fine, and his stuff with Simon is fine. It turns out that Simon's going to grow up to be the evil, nameless dictator from Psion's future. Shock and surprise. It's really hard, because I adore Lemire's writing, but this feels like it's missing the heart he normally puts in.
I want to love this with every fiber of my being, but I kinda"¦don't? If this were a monthly comic, I probably would have bailed out after Issue Five. It just feels depressingly like a factory-made superhero comic. Look, there's nothing more fun than ripping into a comic you hate, but there's nothing LESS fun than breaking the news that a comic you wanted to love just isn't super great. And at the end, it turns out that Phantom Stranger is an imposter with sinister intentions.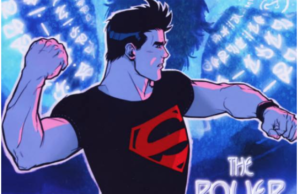 Source: comixology.com
10. Rise of the Hollow Men, Part Three: Time and Tannarak
Writer: Jeff Lemire
Artists: Pete Woods, Cafu and Bit, Paulo Sequeira and Andrew Magnum, Pier Gallo
Well, we're ending our look at Superboy just one issue before its official ending, so I'll talk a tiny bit about the eleventh issue, too. It's only fair. But Issue 10 is kind of a jam piece that reveals our villain, Tannarak, in all his glory.
And we get a cameo from Arion, Lord of Atlantis. I literally never see him around anymore.
Honestly, this series kind of feels like Lemire and Gallo had bigger plans that were canned by the New 52, and as such, the run never really takes off. Psion's plotline is hand-waved away, Lori and Conner don't get the time their relationship needs, and Simon feels like he's building up to something that never comes. There are definitely good things here, but they feel buried under the rest of the series. It feels like the seeds of a good comic book that were never allowed off the vine.