One last time, in 2017, Hugh Jackman will become the Wolverine. And while the plot is currently a well-kept secret, the actor has already teased the storyline that will be adapted on several occasions. And this storyline is none other than Old Man Logan.
Of course, as with any adaptation, nobody can expect a panel-by-panel translation on the big screen. And that is because Fox doesn't own all of the characters that appear in the Old Man Logan storyline. And maybe this is for the best. Maybe this is the only way to introduce other mutants into the Fox Mutant Shared Universe. Who are these mutants? Well, I do have some favorites - and this list is all about that.
Obviously, I won't mention Mr. Sinister, who is all but officially confirmed (as seen in the post-credits scene of X-Men: Apocalypse). And I will also leave aside X-23 - after all, who could that be in the leaked photos from the set?
Instead, I will mention some characters who have already appeared in the movies, but who left me wanting more. So check it out!
Lady Deathstrike
Lady Deathstrike appeared in X2 and was the bodyguard of William Stryker. But was she the villain from the comics? Not at all. Instead of being a cyborg, she was just a brainwashed mutant, with powers similar to Wolverine's.
So maybe she should pop up in the last solo Wolverine flick. And maybe she should be a cyborg this time around. Even if it would be the first time cyborgs are featured in an X-Men flick. We've already seen that the technology exists for creating Sentinels. And I believe that the addition of Mister Sinister would lay the foundation for such a being to exist.
Of course, she should have a secondary role, maybe as one of the villains Wolverine must defeat. Even so, she would make a great addition. And it will also be great fan-service. Don't you agree?
Sabretooth
I think everybody can agree that the Sabretooth from the original X-Men flick was lame. The best portrayal by far is the one by Live Schreiber in the Origins flick. And it isn't just because he was portrayed by an actual actor. But also because of the history between the character and Wolverine.
So yes - I would very much like to see this relationship taken further. Even if the Origins timeline was erased by the events of Days of Future Past, who is still keeping track? It isn't the comic book relationship between the two characters, but it's still awesome.
And since Sabretooth is such an important character, he should be depicted as such in the final Wolverine flick. But I don't want to see again the same resolution as in Origins. In other words, he should be kept as a villain throughout the entire flick.
I wouldn't want to see him joining Wolverine once again, just to battle the bigger foe.
Juggernaut
If there is one mutant who could replace the Hulk in an Old Man Logan adaptation, that mutant is Juggernaut. The biggest baddie of them all, he would be the ultimate landlord, the villain who slaughters just because he becomes too bored.
Obviously, Juggernaut has also appeared in the movies, particularly in The Last Stand. However, is there a single fan who actually liked that iteration of the character? I figured so.
In the comics, Juggernaut isn't actually a mutant. Instead, he is a simple man infused with the power of Cyttorak. More importantly, he is actually an old acquaintance of Professor X - and Xavier will be in the final Wolverine flick. Of course, the relationship between these two should be changed (since, well, it wasn't even hinted in the previous X-Men movies). But it should still be there to a certain degree.
As said, he should be the big baddie of the movie. And he should be on the same level as Mister Sinister - one is the brains and one is the brawn. It should be perfect for an ending battle, in which Wolverine disappears and X-23 takes his place.
Proteus
This is a villain mentioned by Bryan Singer before the release of X-Men: Apocalypse. According to the director, he would make an interesting villain from a visual point of view. Given Proteus' abilities, I do agree with that.
Furthermore, the character was already teased in X-Men: Apocalypse. Upon meeting with Moira, Professor X notices that she has a son. And this should be all the introduction this character needs - Moira's mutant son, who develops a grudge against Professor X. And how could he break the most powerful telepath? By possessing Wolverine and making him slaughter innocents.
Yes, I know - Proteus has a weird weakness and cannot possess people who have metal in their bodies. But, this being an adaptation, things could change. And Proteus should be the first villain to be featured in the flick.
Omega Red
Here is a supervillain long overdue - Omega Red is a foe worthy of Wolverine. He has, basically, the answer to Wolverine's regenerative abilities. He needs to suck his vital energy, and so he will!
In a way, he would be the result of a Russian Weapon X program. And Mister Sinister could also be his creator. I have no idea where he could be worked into an Old Man Logan adaptation for the big screen, but he should be squeezed in somewhere.
Unless he pops up as a villain for X-23 in some future movie, this is his last chance to face Wolverine. And it shouldn't go to waste.
Apocalypse
Come on - you can't have Mister Sinister without Apocalypse! And if you haven't been a bit disappointed by this year's iteration of the supervillain, then I don't know what could disappoint you.
Obviously, Apocalypse shouldn't have a too great a role in the final Wolverine flick. However, even if just for a couple of minutes, his tremendous powers should be revealed (unlike this year, that is). And even if it were to be in a flashback, this Apocalypse should be connected in some way to Mister Sinister.
Obviously, it shouldn't be a flashback at all. I wouldn't mind seeing the most powerful mutant ever back on the big screen. Bring Apoc back! Or, better yet, bring the real Apocalypse to the big screen! I always thought that just a single movie isn't enough for him. Maybe the final Wolverine flick would prove me right.
Daken
Ok. Nobody says that Daken will appear in the final Wolverine flick. However, just like with some other X-Men characters, this is the last chance of seeing him interact with Wolverine. Furthermore, the premise has already been set. As we all know, 2013's The Wolverine took place in Japan. So who is to say that Logan didn't make a child while there?
As I implied, there are no chances for Daken to appear in the final Wolverine flick. But if he will, this would be great fan-service. Furthermore, it would also lay the ground for further appearances of the character. And, if X-23 will indeed take Wolverine's place in the X-Men roster, Daken would be a perfect villain for her.
Cyber
Here's another interesting villain who could cameo in the final Wolverine flick. Basically impervious to any harm, Cyber is almost completely covered in adamantium. Only his face can be injured (which is a bit weird - and maybe it should be left out in a potential movie). Not even Wolverine's claws can scratch him.
Furthermore, this villain can track its enemies, possessing powerful psionic abilities. As we saw from the set-photos, Wolverine, Professor X and X-23 are on the run. Could it be Cyber the one who always finds them?
Who is to say that Sinister's experiments with adamantium ended with Wolverine? For a secondary villain, Cyber would be great.
Blockbuster
Here is another great character who would make an awesome secondary villain. And by that I mean that he'd be great as one of those defeated by Wolverine early in the movie. Thus, Blockbuster is incredibly strong and durable, his abilities having been enhanced by Mr. Sinister himself.
As a matter of fact, he could be a great bodyguard for Sinister. In a way, he could be the big and strong brute Wolverine has to defeat in order to reach the mastermind. Of course, if the movie will go in this direction.
In any way, if Fox does intend to adapt the Old Man Logan storyline, there are a host of super strong mutants that could be thrown in Wolverine's path. And Blockbuster should be the first one.
Holocaust
Was Mister Sinister trying to create the perfect host for Apocalypse? Was this the reason behind the entire Weapon X program?
I know, it doesn't make much sense now, when Apocalypse has already been defeated. But what if he wasn't actually terminated? What if a small part of his still exists? If it is so, then Sinister would better capture this perfect host for his creator.
And he could be aided by Holocaust, a villain with even tighter connections to Apocalypse. And it would make sense - this is yet another perfect example of a villain for Wolverine. Holocaust can absorb all forms of energy, including the life force from other beings. Which would make for great visuals on film. And which would be a prolonged battle between him and Wolverine.
Yes - I actually hope that Apocalypse isn't completely dead (if I may say so). And bringing his son on the big screens would give me even more hope.
Madelyne Pryor
She is the clone of Jean Grey. But, most importantly, she is the mother of Cable. And Mister Sinister was the one to bring her to life. It would be great if she was featured in the final Wolverine flick, even if it would be just a cameo. In this way, we would all catch a glimpse of Sinister's obsessions. Furthermore, it would lay the ground for other characters to appear in the X-Men universe.
Obviously, I am talking about Cable, who will make his debut in the second Deadpool flick, due sometime in 2018.
Of course, she has potential as a villain, having the powers of Jean Grey. She is a clone after all. However, I am not at all interested in that. I just want another connection to Deadpool. Speaking of which"¦
Deadpool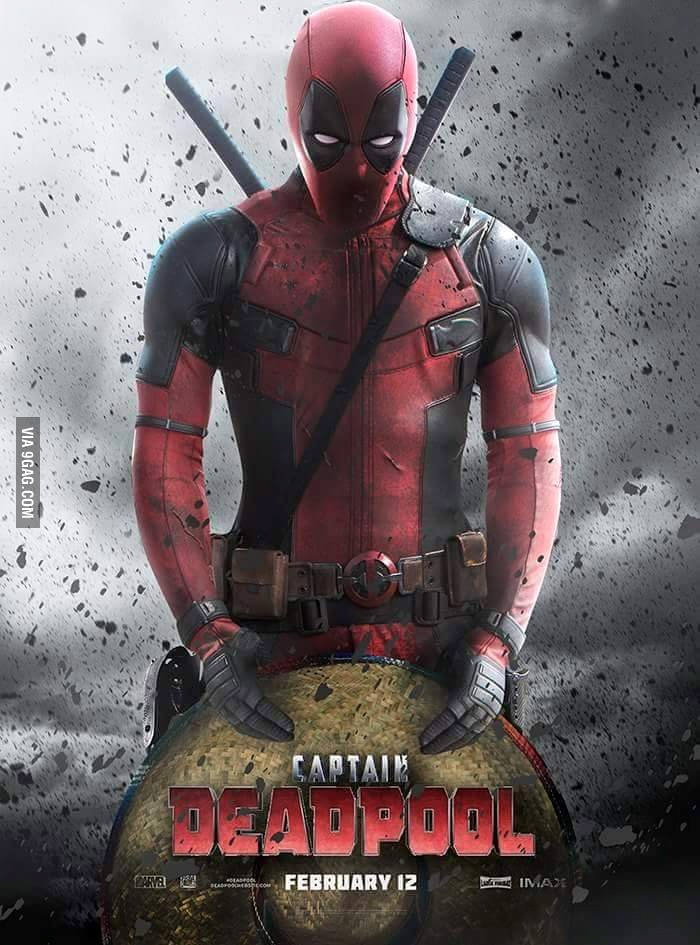 Deadpool is not a hero. And his relationship with Wolverine is the stuff of legends. So he should appear in the final Wolverine flick. And he should be a villain. Maybe he is hired to capture the hero and his allies? Maybe he is hired to bring X-23 back? Maybe Weapon X tries to get rid of its past mistakes? It doesn't really matter.
Wolverine 3 will be R-rated. And Deadpool would be an awesome addition. Just have him pop-up for a couple of minutes (or not even those). And have him fight Wolverine. Everybody knows how this will end, right?
Oh, the quips! It would be great and you know it!
Predator X
What we know about the final Wolverine flick is that Wolvie finds himself on the run, together with Professor X and a young girl (who seems to be X-23). And we also know that Mister Sinister will have a big role, being basically behind all of the hero's problems.
So what if"¦
What if an actual hunter is sent after him? What if another genetic experiment is sent to track him? Predator X, while an enemy for all mutants, could be used this way in the final Wolverine flick. Being basically the result of genetic experimentation, Predator X could be adapted to become Sinister's creation.
And if it happens so, we are in for one helluva ride!
Orphan Maker
Cool name! Orphan Maker is, basically, a child trapped in a man's body. A mutant, his abilities haven't been revealed in the comics. However, he does have a super-awesome suit, used to track and kill the parents of mutant child. Hence the name.
In the comics, he works for Nanny. However, this could be changed in a movie adaptation. He could be just another of the brainwashed mutants, sent by Weapon X to find more powerful specimens.
As far as Orphan Maker is concerned, he would be a great secondary villain. Basically, he would be the one needed to be defeated in order to reach the final boss. Highly resistant, super strong, and wielding powerful guns, he would make an interesting foe for Wolverine.
And lastly"¦
Gambit
Yes, I know - Gambit is not a supervillain. Furthermore, when he first appeared alongside Wolverine in the Origins flick, he was disappointing. However, given his connection with Mister Sinister, he should cameo in the final Wolverine flick. And maybe, in this way, his solo movie would have another reason to exist.
In the comics, Gambit is hired by Sinister to retrieve some diaries from the Weapon X program. In exchange, Sinister would help Gambit with his powers.
Obviously, Gambit and Wolverine don't meet. And they shouldn't do it in the movie. However, even if in a credits scene, this would be great world building coming from Fox. And it would also be great fan service.
What other characters should be introduced in the final Wolverine flick? What other mutants, whether friends or foes, should be featured?