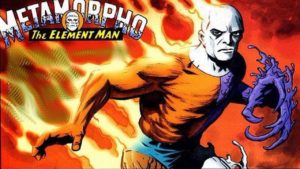 Source: youtube.com
8. Metamorpho
Metamorpho is the greatest forgotten DC character of all time.
It's DC using all the talent at their disposal (mostly Ramona Fraidon but with bashful Bob Haney as well) to take a crack at doing a Marvel Comic for DC. And boy did they! Rez Mason, world travelling explorer, is exposed to the orb of Ra and gifted amazing elemental powers, but with a deforming twist.
He's the entire fantastic four rolled up into one. But his humor and tragedy together make him a pertinently iconic character.
If you've never gone out of your way and read those old Metamorpho Stories, you totally should. There's an old Showcase Presents volume for sure but that is depressingly out of print. But as comics go, they are way way ahead of their time.