Infinity War is coming up fast, and we'll soon say goodbye to a lot of MCU actors. Even if their characters aren't killed off, they will certainly have lesser roles going forward. So which B-list characters will move up to achieve Avengers caliber? I've tried to split this list between current MCU characters who aren't yet Avengers and characters that could be added to the MCU and, by that virtue, could be added to the Avengers.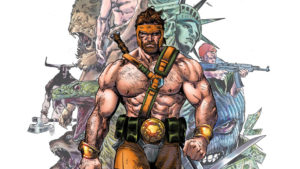 Source: marvel.com
10. Hercules
With Thor on the road outside of the MCU, if Marvel wants to keep a godly guy on their team, the studio could do a lot worse than the Incredible Hercules.
Like Thor, Herc is brash and fun loving, but he's also much less powerful. He's much more of a brawler and a lout. Thor mostly grew out of his petulant period, but Hercules never did. He'd be a good addition to an upstart squad. A demigod for some demi-Avengers. Plus, after Thor's years of earth-saving heroism, the Greek hero would definitely have something to prove.
A fun-loving hero with an appetite for chaos would make a great addition to the mostly straitlaced Avengers. A Hercules party at Avengers mansion (or compound or tower or whatever) would be a fun time for all, and I love the hell out of the energy he'd bring to the team.
Plus, Herc has a ton of great stories from the criminally underrated Incredible Hercules run to play with.