Spider-Man: Across the Spider-Verse unveils concept art featuring new Spider-People, including Mayday Parker, the daughter of Peter B. Parker/Spider-Man and Mary Jane Watson.
Phil Lord and Chris Miller reveal new characters in Spider-Man: Across the Spider-Verse via concept art. The upcoming animated sequel, produced by Sony and Marvel, will feature appearances from characters such as Spider-Man 2099 (Oscar Isaac) and Spider-Woman (Issa Rae) in addition to the main characters, Peter B. Parker/Spider-Man (Jake Johnson) and Mary Jane Watson's daughter, Mayday Parker, to excite fans.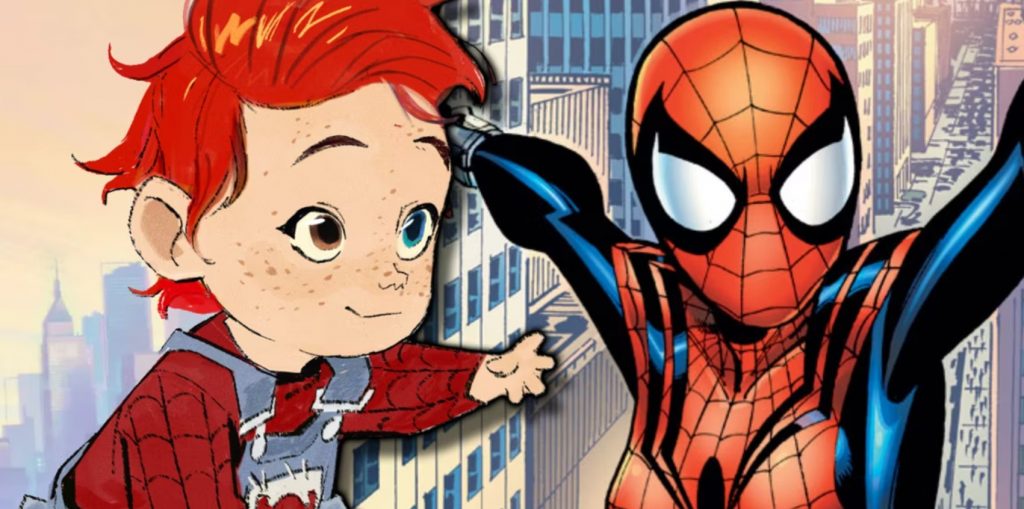 New Characters Unveiled 
Concept art reveals new characters from Spider-Man: Across the Spider-Verse and those already shown in the latest trailer. In addition, In addition, Sony releases images of these exciting new additions to the multiverse.
Sony Pictures Animation unveils new characters from Spider-Man: Across the Spider-Verse through concept art, including Jessica Drew/Spider-Woman, Pavitr Prabhakar/Spider-Man India, Hobie Brown/Spider-Punk and Mayday Parker/Spider-Girl.
Tom DeFalco, Ron Frenz, and Mark Bagley created the origins of Mayday Parker, also known as Spider-Girl. She debuted in 1997's "What If…? #105" the comic explores a potential reality where Peter and Mary Jane's baby is not lost; instead, they give birth to a girl they named after Peter's Aunt May. Mayday grows up to become the superhero Spider-Girl, donning a suit similar to the one worn by Peter's clone, Ben Reilly, during his time as Spider-Man in the main Marvel continuity (Earth-616). Coincidentally, Ben Reilly shares his name with both Uncle Ben and Aunt May, where Reilly is the latter's maiden name.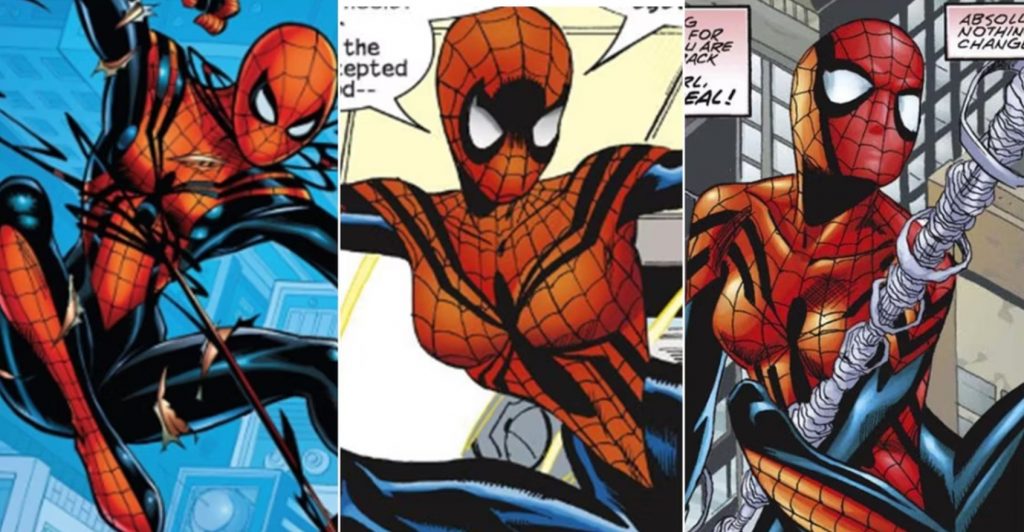 After her introduction in "What If…?", Mayday Parker returned to her standalone series "Spider-Girl," which began in 1998, set in the MC2 universe, Earth-982. The series ran for 100 issues before rebranding as "Amazing Spider-Girl" and "Spectacular Spider-Girl." Although the MC2 universe eventually ended, Mayday continues to appear in multiverse-focused titles such as "Web Warriors" and "Spider-Geddon," solidifying her status as a fan-favorite character.
The decision on whether Mayday in "Across the Spider-Verse" will become Spider-Girl has yet to be determined. But with another sequel in the works, "Spider-Man: Beyond the Spider-Verse," it could be possible. This new animated version of Mayday seems to differ from the MC2 version as per her physical characteristics. For instance, she has her mother's red hair instead of her father's brown hair, and she has a unique eye feature where her right iris is brown, and her left one is blue.
Where did the movie "Into the Spider-Verse" end for the characters Peter and MJ?
In the 2018 film Spider-Man: Into the Spider-Verse, Johnson's character Peter B. Parker had reached a low point in his life. One of his significant regrets was his broken marriage to Mary Jane Watson, caused by his refusal to have children. However, as he formed a connection with Miles Morales/Spider-Man, he gained a new perspective on the subject. As a result, the film ends with Peter returning to his universe and making amends with Mary Jane.
In the first film, it is implied that Peter and Mary Jane were able to reconcile and have a child together, Mayday. However, it remains uncertain whether Zoë Kravitz will return to play Mary Jane in the sequel Across the Spider-Verse. Notably, Mayday will not be the only daughter of Peter and Mary Jane from different universes to appear in the sequel. The trailer for Across the Spider-Verse also includes a brief appearance of Mary Jane's superhero identity, Spinneret, and her daughter with Peter, Anna-May "Annie" Parker/Spiderling, who come from an alternate universe Earth-18119 where Peter and Mary Jane never sold their marriage to Mephisto.