Netflix has revealed some first look photos, and a new poster for The Witcher. This serves as an adaptation of what is best known as a video game series that is, itself, adapted from Andrzej Sapkowski's series of fantasy novels. The series stars Henry Cavill in the lead role and looks to be a massive scale epic swords and sorcery tale. Could this be the next Game of Thrones? It certainly looks like the streaming service is hoping so.
The photos showcase Geralt (Henry Cavill), Yennefer (Anya Chalotra), and Ciri (Freya Allan). Take a look for yourself.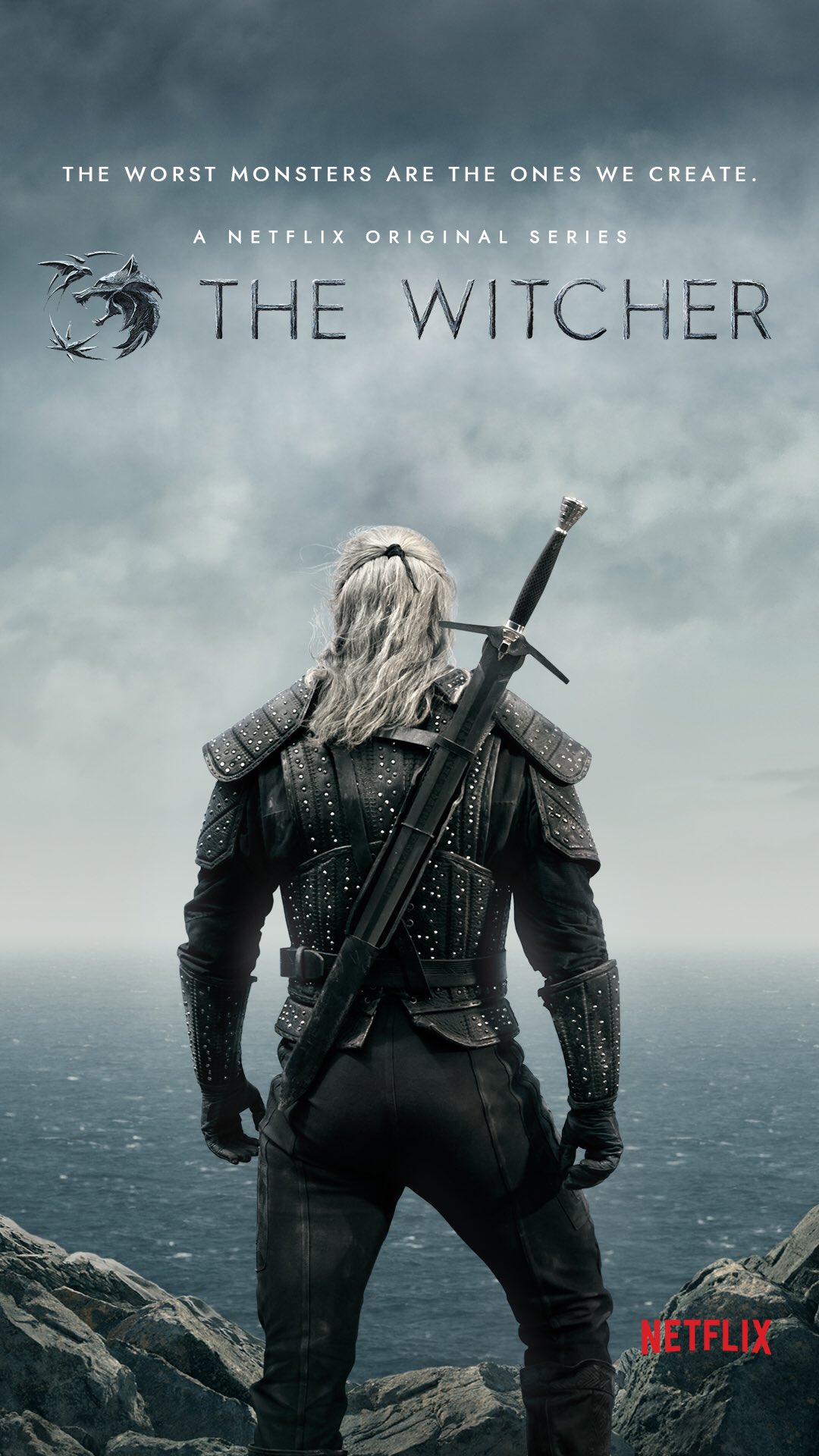 As we can see, these photos are pretty impressive. They also give off some serious GoT vibes, there's no doubt about that. HBO recently ended their adaptation of George R.R. Martin's beloved books. Yes, they have a prequel in the works, but there is room for another show to come in and occupy the space Game of Thrones held. This could be that show. They have a major star in Cavill and a similarly rich volume of heralded source material to pull from. All of the pieces seem to be in place.

Another key point here is, should the show succeed, that could have wider-ranging implications. Specifically, as it relates to star Henry Cavill. He's also playing Superman in the DC universe. Or at least he was. DC has been in restructuring mode ever since Justice League arrived and there are currently no plans (as far as we know) for Man of Steel 2, or any other movie in which Cavill could reprise the role. If The Witcher does succeed, the actor could be locked down on the show for years to come, meaning he could very well be done with the red cape.

Here is the official synopsis for The Witcher.

"Based on the best-selling fantasy series, The Witcher is an epic tale of fate and family. Geralt of Rivia, a solitary monster hunter, struggles to find his place in a world where people often prove more wicked than beasts. But when destiny hurtles him toward a powerful sorceress, and a young princess with a dangerous secret, the three must learn to navigate the increasingly volatile Continent together."

The full series cast includes Henry Cavill as Geralt of Rivia, Freya Allan as Ciri, Anya Chalotra as Yennefer, Jodhi May as Queen Calanthe, Bjorn Hlynur Haraldsson as Eist, Adam Levy as Mousesack, MyAnna Buring as Aretuza, Millie Brady as Princess Renfri and Mimi Ndiweni and Therica Wilson-Read as a pair of novice sorcerers.

Andrzej Sapkowski will serve as a creative consultant on the series. Sean Daniel (The Mummy, The Expanse) and Jason Brown (The Expanse) serve as executive producers, along with Tomek Baginski (The Cathedral, Ambition) and Jarek Sawko (The Fallen Art, Another Day of Life). The series has already wrapped filming and is expected to debut later this year, but Netflix has yet to set a firm premiere date.

So what do you think? Does The Witcher have a shot at being the next worldwide phenomenon fantasy series? Can Henry Cavill pull off that long, luscious hair? Sound off in the comments!