Marvel Comics has pulled back the curtain on Empyre. This is set to be the publisher's big event for the summer and will see the heroes of the Marvel universe, namely the Avengers and the Fantastic Four, going up against the Kree and the Skrulls. First up, we have a new trailer for the event. Have a look. 
As we can see it is, in a word epic. There is a lot of intriguing imagery with little context. We see Captain Marvel and Captain America, as well as a host of other heroes. There are teases of betrayal and unlikely allegiances. Marvel seems to be playing things close to the chest on this one. 
Aside from the trailer, a few preview pages from the first issue have also been released. Check them out for yourself.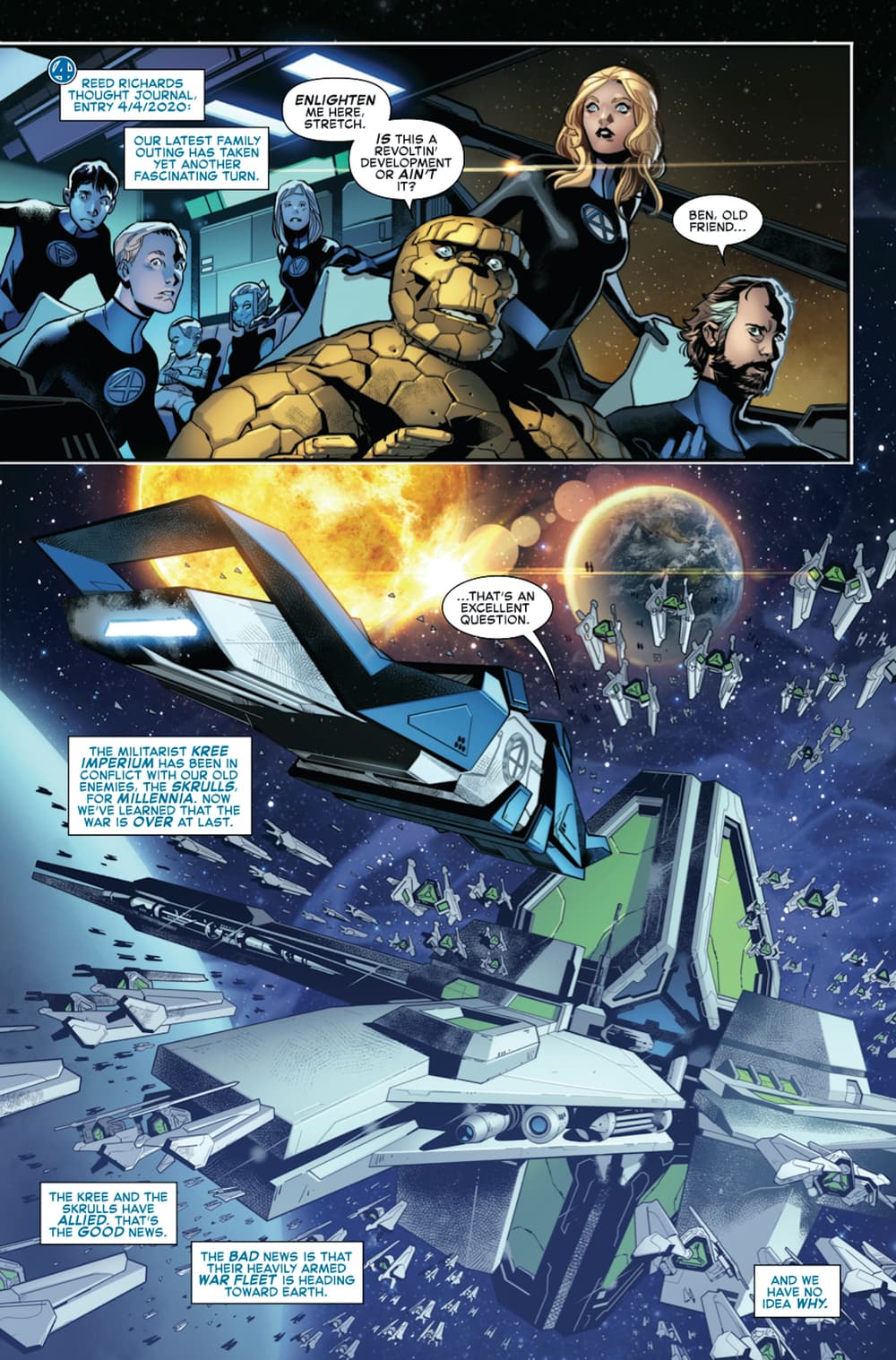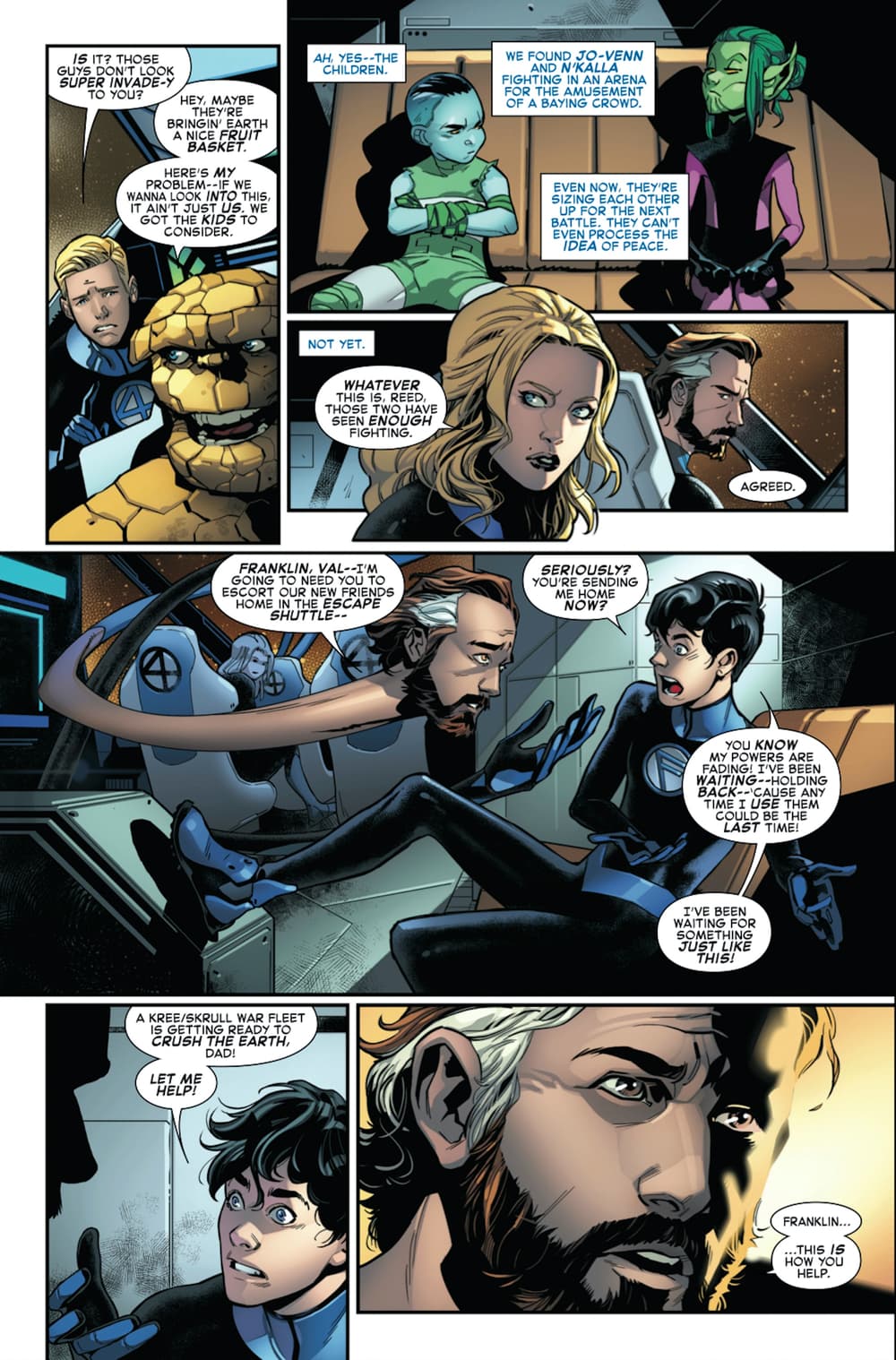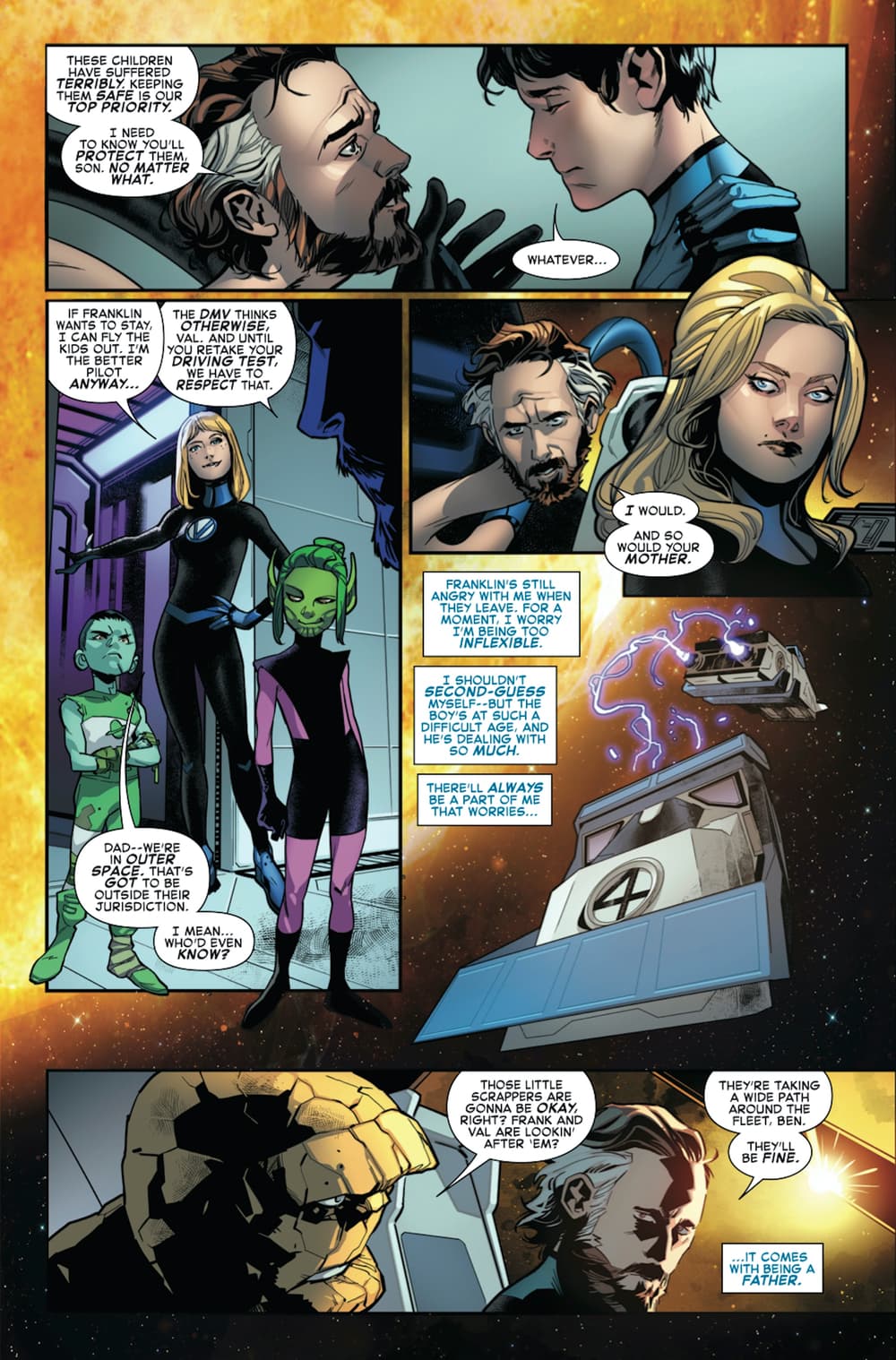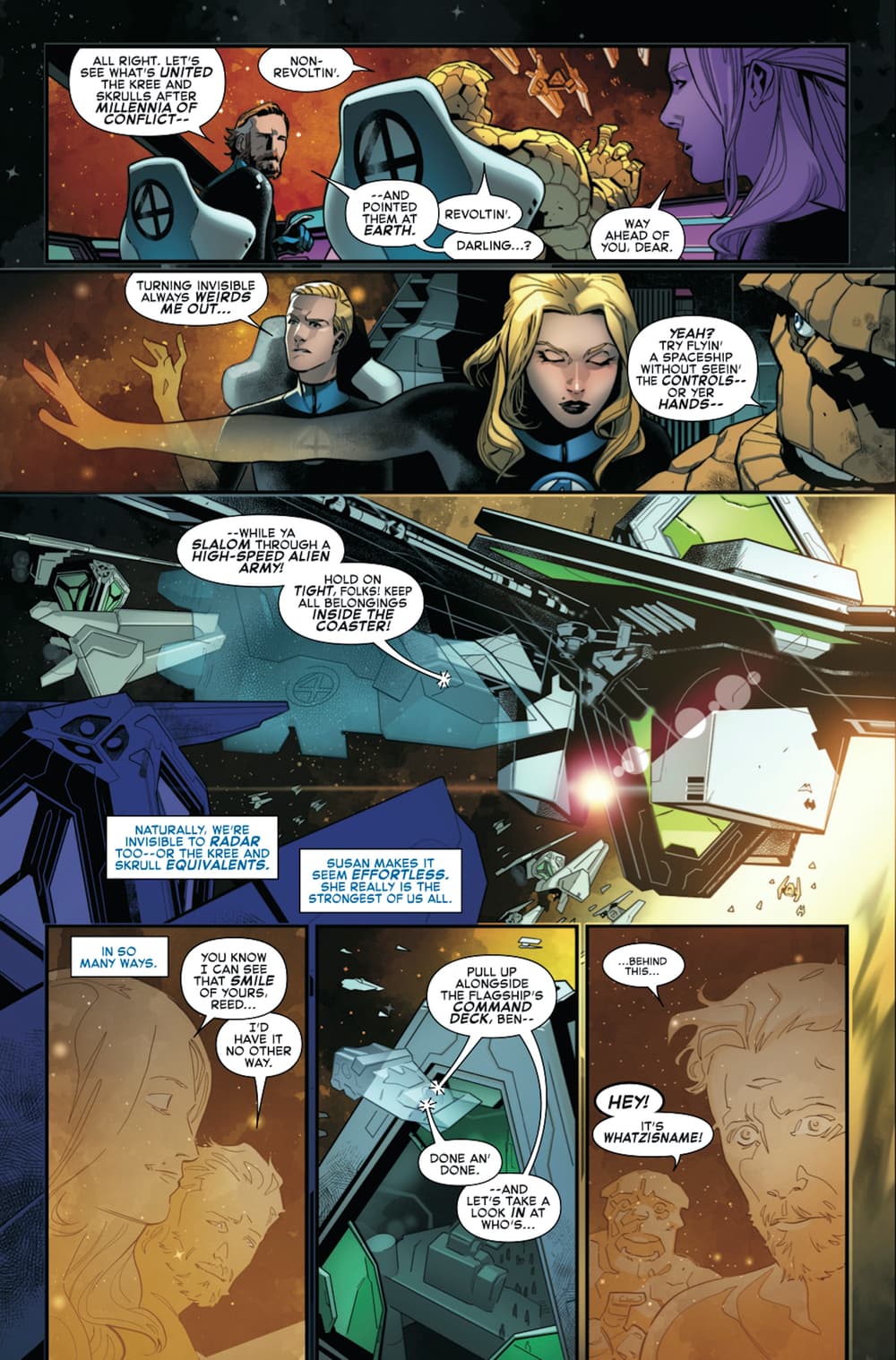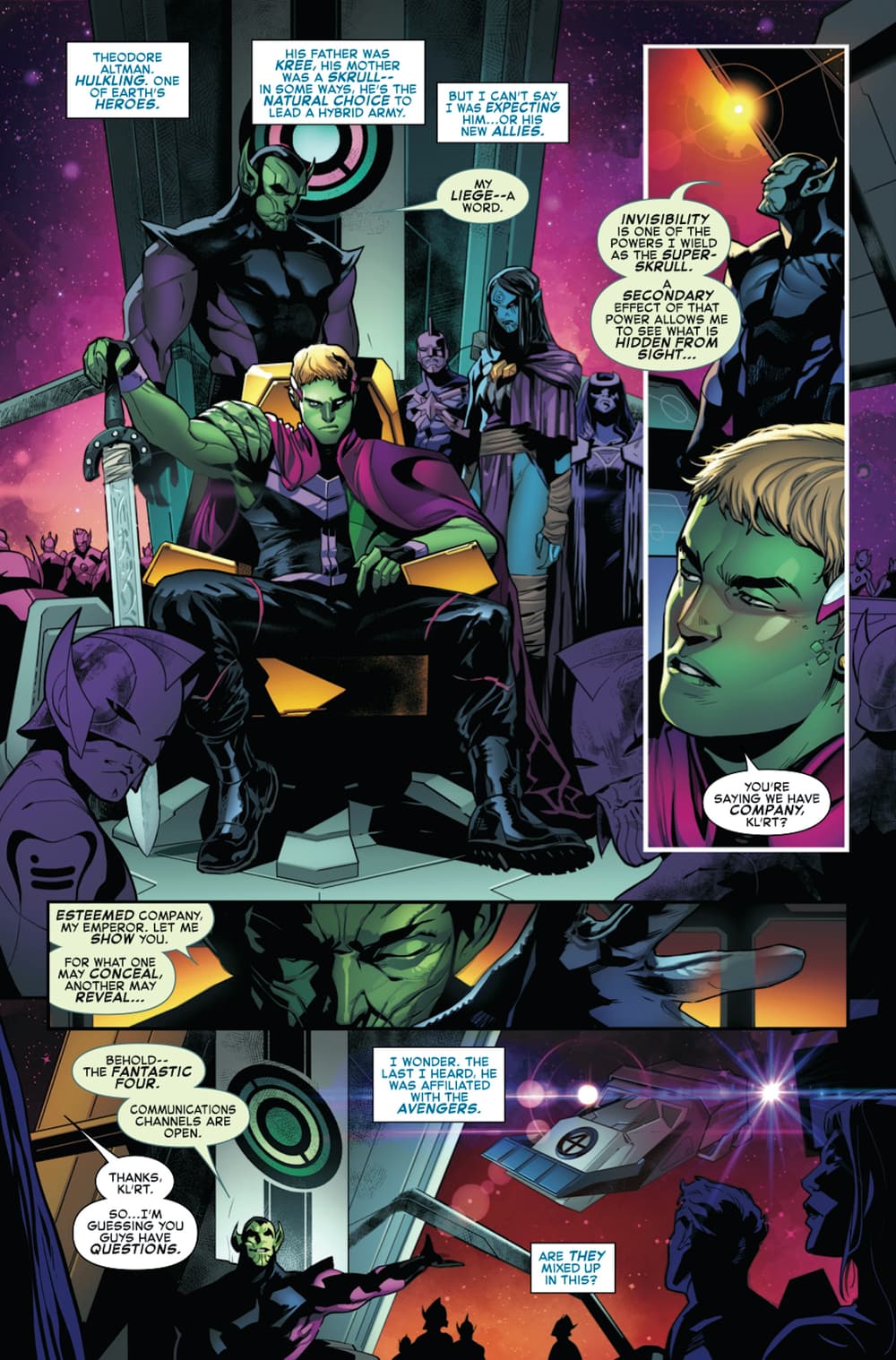 "The Kree/Skrull war is one of the deepest cuts in the Marvel cosmos. And whether you're new to the Marvel Universe or have been a fan since the very beginning, EMPYRE will touch on a part of this conflict you care about," Co-writer Dan Slott said. 
"The two star-spanning empires have kept each other in check for generations, keeping each other from getting too strong, so both of them aligning together after all this time is probably bad news," co-writer Al Ewing said. "Some of the twists and turns we've got waiting for readers will be genuinely shocking."
This has been positioned as one of the most important events Marvel has published in years. That is a high bar, to be certain. Originally it was supposed to debut in April but the COVID-19 outbreak pushed it back by a few months. Let's hope it was worth the wait. 
Here is the synopsis for Empyre #1. 
"The Kree and the Skrulls have united under a new emperor – and their war fleet is on a collision course for our world. On the moon, the Avengers are ready to strike with the full power of Earth's Mightiest Heroes. Approaching from outer space, the Fantastic Four are seeking a diplomatic solution. If the two teams can't work together to save the day, things can only get worse…" 
Empyre #1 is set to hit shelves on July 15. 
So what do you think? Are you excited for this event? Will you be picking this up when it arrives? Join in on the conversation over on Facebook or Twitter!