Did you have ever that moment when you are watching some cartoon series and you recognize the voice? That's probably one of those famous actors you didn't know had voiced that cartoon character. And that happens a lot! Some of the most iconic cartoon character voiceovers have been done by A-Lister stars that we don't even know about!
Since cartoons are something each one of us has loved duly from our hearts, we thought of picking some celebs who gave life to our favorite cartoons.
Tom Petty – Lucky (King of the Hill)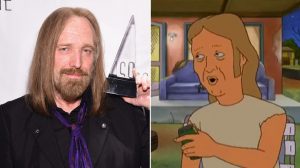 Petty voiced a character on Mike Judge's long-running animated sitcom King of the Hill which was widely applauded. When he suddenly passed in 217 at the age of 66, fans were left heartbroken. He voiced the character "Lucky" in the Sitcom which turned out to be an amazing gig for the audience. The Judge made a remark for him saying, "He was great, just killed at the table read."
Carlos Alazraqui – Rocko (Rocko's Modern Life)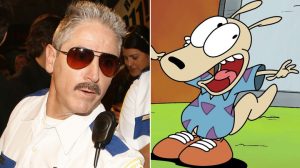 The American actor and comedian; is best known for his role as Deputy James Garcia on Reno 911! and for his voice acting roles. He has given his voice to some of the most iconic cartoon characters of the 90s. The most notable one is the title character "Rocko" and his faithful dog Spunky in the Nickelodeon animated sitcom Rocko's Modern Life. The show aired from 1993 to 1996 and shows the adventures of Rocko. Thus adult humor was loved by everyone.
Michael Cera – Brother Bear (The Berenstain Bears)

The Berenstains Bears was a beloved children's animal series that went on air in 2003. A child actor then, Michael Cera played the voice of Brother Bear, the eldest son of Papa Bear and Mama Bear. Who knew he would grow up to be a celebrity! After gaining fame for his voice as the main character in this series, Michael went on to act in movies like Juno and Nick and Norah's Infinite Playlist.
James Avery – Shredder (Teenage Mutant Ninja Turtles)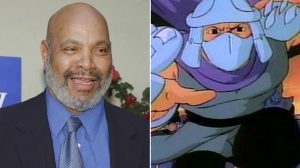 Besides voicing Shredder in Teenage Mutant Ninja Turtles, James Avery is best known for a lot of iconic roles. Shredder was his longest-running voice role and was critically acclaimed. One of his roles as Uncle Phil on "The Fresh Prince of Bel-Air" gave him immense popularity. Surprisingly, Avery has voiced about a dozen cartoon characters. Did you know that?
John Ritter – Clifford (Clifford the Big Red Dog)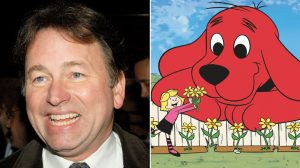 John Ritter is the person who brought Clifford, a 20-foot-tall red dog to life. Clifford, who loves stories, enjoys new adventures and loves his owner went on air in 2000. For a 90s kid, this one is supposedly one of the most loved and heart-warming stories, thanks to the voice behind it. You'll be surprised to know that post Ritter's death in 2003, the show was canceled as they didn't replace his voice for another person.
LeVar Burton – Kwame (Captain Planet)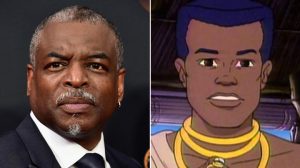 LeVar Burton is a renowned  American actor known for his iconic roles in numerous TV shows, movies, and cartoons. He gained fame being a longtime host of the popular PBS children's series Reading Rainbow but many still don't know how many cartoon character roles he has voiced. He lent his voice to Kwame in Captain Planet from 1990 to 1996 and was appreciated for the same. He continues to voice out roles even today.
George Clooney – Dr. Gouache and Sparky The Dog (South Park)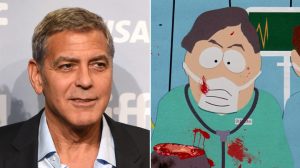 George Clooney was the voice behind the most iconic character of all time – Sparky The Dog. Interestingly, his voice was limited to dog barks but he has made a couple of appearances in the show. Considering his role was very small, he did make a big impact on the audience.