The commencement of principal photography for Daredevil: Born Again in Harlem has ignited speculation that Mike Colter may be reprising his role as Luke Cage in the series.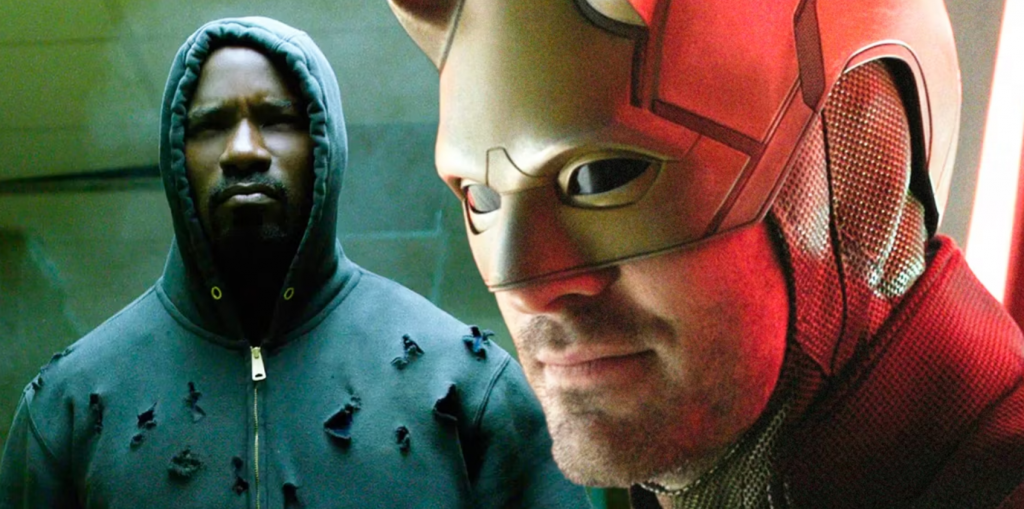 The filming of Daredevil: Born Again in Harlem has led fans to speculate that Luke Cage might finally make his debut in the Marvel Cinematic Universe through the Disney+ series.
Recently, Instagram featured photos of "No Parking" signs in Harlem, with the working title "Out the Kitchen" of Daredevil: Born Again. MCU fans eagerly commented on the pictures, with some speculating that Luke Cage, as the superhero of the New York City neighborhood, could appear in the show. Mike Colter had previously portrayed Luke Cage in Netflix's mid-2010s Marvel-inspired series, designated by Marvel Studios as "The Defenders Saga." However, their canonical status within the current MCU continuity remains unclear. Although Charlie Cox, who stars in Daredevil: Born Again, initially portrayed the Man Without Fear in The Defenders Saga before transitioning to the MCU, Marvel Studios has given no indication that Mike Colter will do the same.
It is uncertain if Harlem will appear as it is in Daredevil: Born Again. Recent set photos from the show, which surfaced on Twitter, indicate that Harlem may be serving as a stand-in for Daredevil's usual haunt, Hell's Kitchen, instead. One of the noticeable changes in the pictures is the redressed storefront of a delicatessen, where the Harlem-specific aspects of the facade were replaced with signage for "Hell's Kitchen Superette." However, it is possible that some of the scenes shot in Harlem may take place in the neighborhood itself.
Jon Bernthal Returns as the Punisher
Should Colter return to portray Cage, he will not be the only star from The Defenders Saga to reprise their role. Alongside Cox, Vincent D'Onofrio, who played Wilson Fisk/Kingpin, and Jon Bernthal, who portrayed Frank Castle/the Punisher, will also be returning. Bernthal initially played the Punisher in Daredevil Season 2 before headlining his own series, which lasted for two seasons. Marvel Studios has not yet explained the connection, if any, between the Daredevil: Born Again iteration of the Punisher and his Netflix version.
Unfortunately, not all of the veterans from The Defenders Saga were fortunate enough to be included in Daredevil: Born Again. According to reports, Deborah Ann Woll and Elden Henson will not be joining the cast, despite their pivotal roles in the original show. Woll played Karen Page, the secretary turned reporter and Matt Murdock's love interest. Meanwhile, Henson portrayed Franklin "Foggy" Nelson, Murdock's best friend and business partner.
The 18-episode series, Daredevil: Born Again is set to debut on Disney+ in 2024.