Conceptual artist Philippe Gaulier has revealed on his website new concept art that he has created for Avengers Age of Ultron. Those who have seen the movie know how impressive the visual sequences are, and it's going to be interesting to compare the concept with the final product.
Gaulier shaped the visual direction of the film on two levels. He assisted at the early creation of Sokovia sequences in pre-production. In post-production he worked on the visuals of the Avangers training facility and the destruction of the Earth.
The concept didn't deviate much from the story. Have a look yourself and compare it with the visuals in the movie! (Click on the images for high resolution!)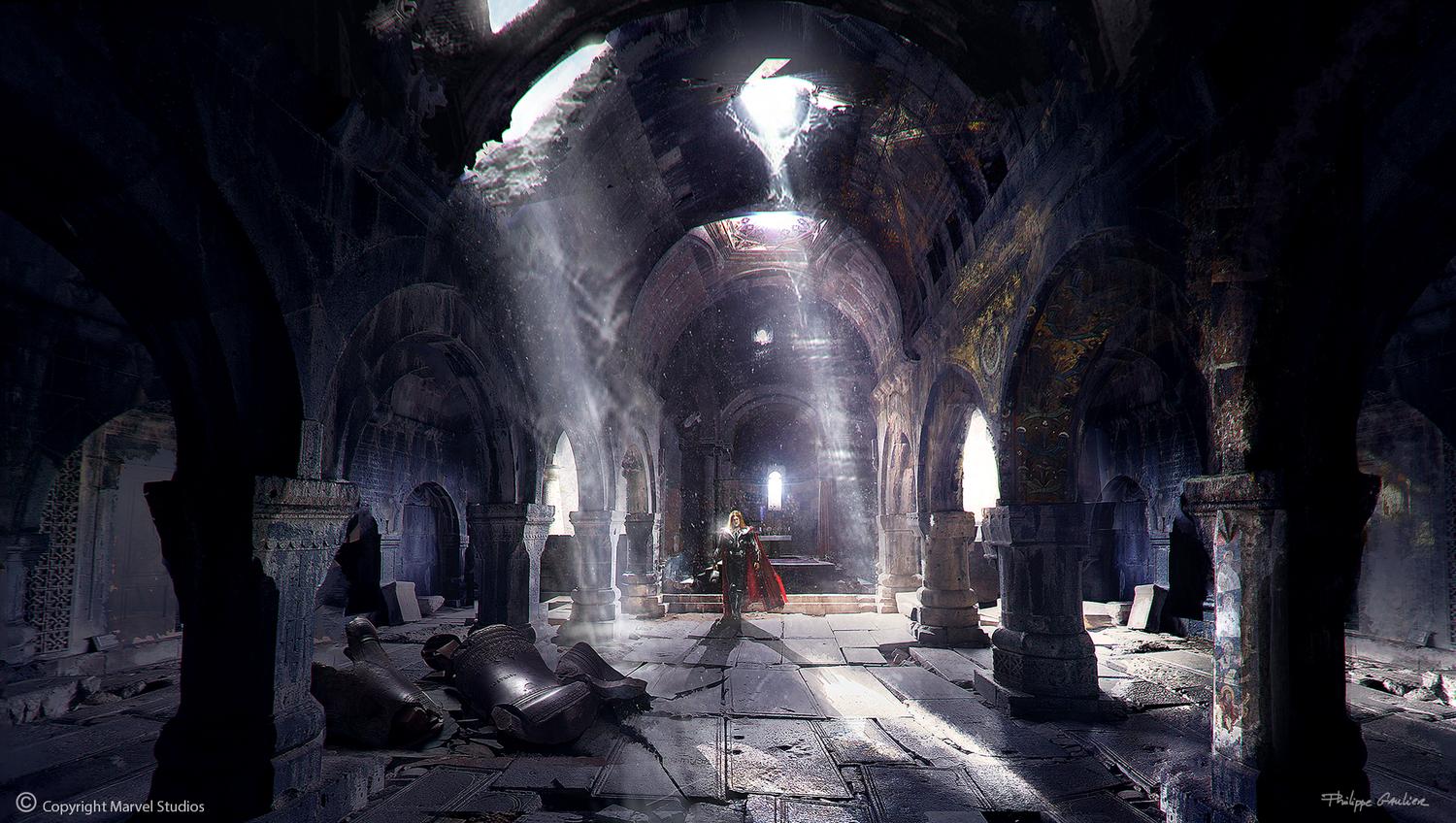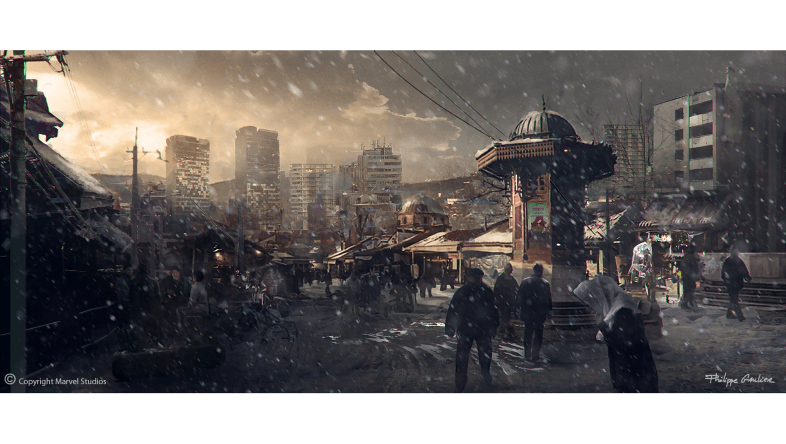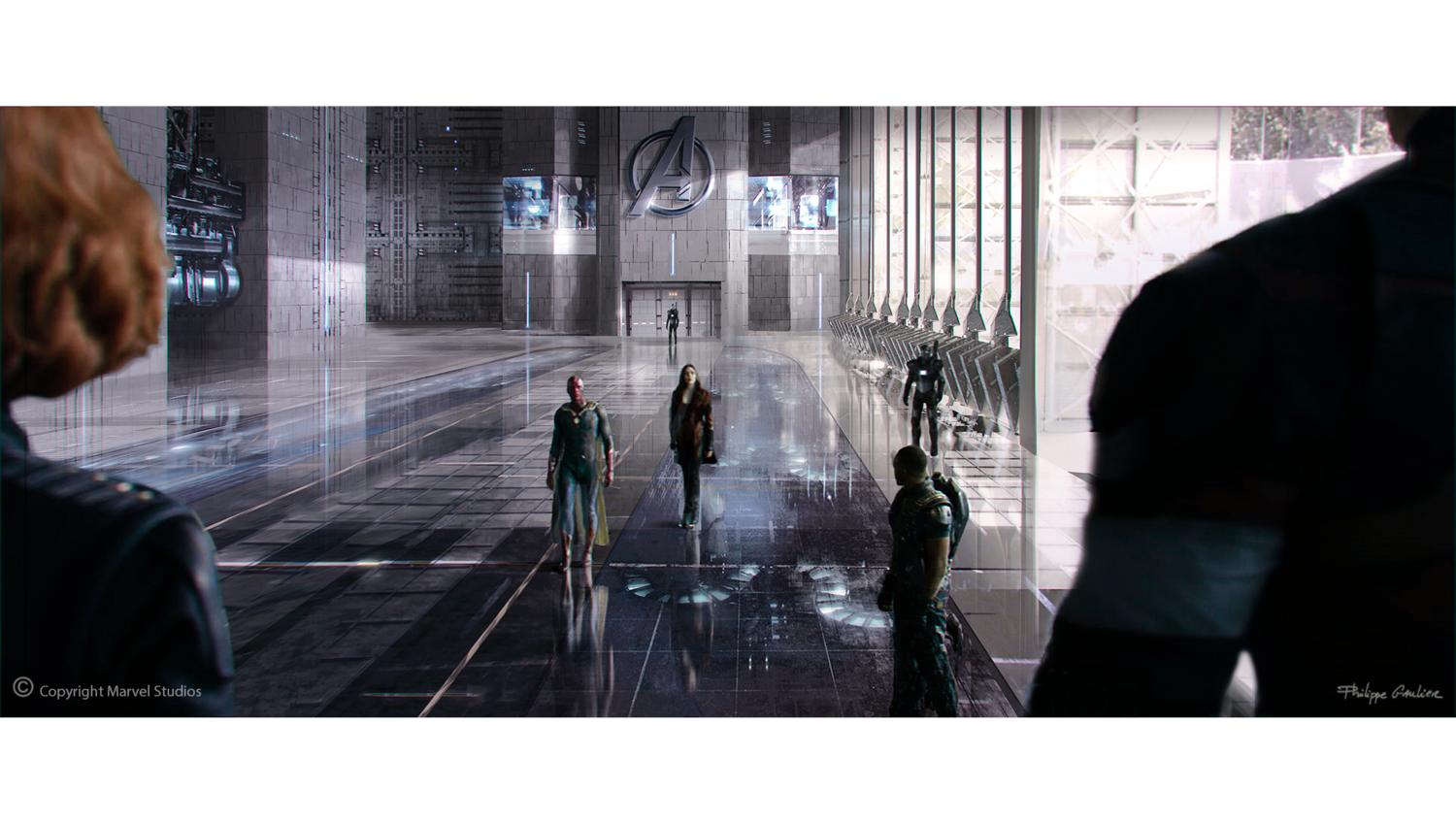 Avengers Age of Ultron was touched by a very talented hand
Gaulier is a very talented artist, his creations are detailed and in the case of these new images of the concept art behind Avengers Age of Ultron it's even more interesting to have the chance to see how the filming locations looked like before the final adjustments. You don't get to see the concept art behind the movies many times, and Gaulier gave us more than a glimpse behind the scenes.
Currently, Gaulier is working  with Marvel on Doctor Strange but he has an impressive portfolio when it comes to concept art: Iron Man 2, Iron Man 3 and Thor: The Dark World. He was also the creative mind behid the concept art of Man of Steel, The Dark Knight Rises, Mad Max: Fury Road, Harry Potter and the Deathly Hallows: Part II.
If you have seen Avengers Age of Ultron, you can determine better how the concept evolved into the final scenes.
The Avengers featured Iron Man, Captain America, Thor, The Incredible Hulk, Black Widow and Hawkeye in a mission to save the planet from the villainous Ultron.
The movie was released on DVD, October 2, 2015.