It's almost time to head back to Atlantis. Aquaman and the Lost Kingdom, the sequel to the hit 2018 Jason Momoa-led DC film, is set to come to theaters next spring. Fans will recall that the first film told the story of Arthur Curry, who must defeat King Orm and reclaim his rightful place as Aquaman, King of Atlantis. With a worldwide gross of more than $1.1 billion, Aquaman (2018) is the highest-grossing title in the DCEU and the only film to cross that elusive $1 billion mark. With Momoa and director James Wan promising an even bigger adventure and scale for the sequel, could it potentially surpass the first?
When the first Aquaman film was released in 2018, it was long before the COVID shutdown hit the industry in 2020. Even two years later, the film industry still has not bounced back to where it was prior to the shutdowns. However, that doesn't mean that it is impossible to have a box office hit nowadays. Look at Spider-Man: No Way Home, with its worldwide gross of $1.9 billion. Even though fewer films have been financially successful recently, there are still hits waiting to be discovered. If Aquaman and the Lost Kingdom develops as much hype as the first film, it could easily score at the box office and bring back the era of billion-dollar hits.
In the sequel, Aquaman finds himself needing to save Atlantis once again. What exactly that means for the world's most famous aquatic superhero still remains to be seen, but that hasn't stopped fans online from speculating. With that in mind, let's look at everything we know about Aquaman and the Lost Kingdom. Where will it take our hero, and how will it build on what was established in the first movie? Who is returning to the cast, and what new faces will be joining them? When and where can audiences see the film when it is released? And what else should audiences know about Aquaman and the Lost Kingdom?
Plot: What We Know
With almost a year until release, it is understandable that specific details about the plot are still unknown. We have the basic plot of the story, which will follow Aquaman as he is "forced to trust a menacing ally to preserve his beloved Atlantis, as well as the rest of the world when they are both threatened by chaos and destruction."
At DC FanDome in 2021, Momoa said that the sequel will feature a greater emphasis on environmental issues while raising the stakes from the first film. Director James Wan noted that the sequel is more mature but still retains the heart that made the first so memorable. Wan may have also given us an idea of who this unknown "menacing ally" could be, saying, "Black Manta is still seeking his vengeance to try to kill Aquaman. That's going to be something that's exciting for the audience. It's a globetrotting story. We visit so many different worlds. This movie isn't afraid to embrace its fantasy."
Again, while exact details remain under wraps, we now know that the primary conflict will revolve around a clash between Aquaman and Black Manta. This gives audiences just enough to build speculation while not revealing any major spoilers as anticipation grows ahead of the release.
Cast: What We Know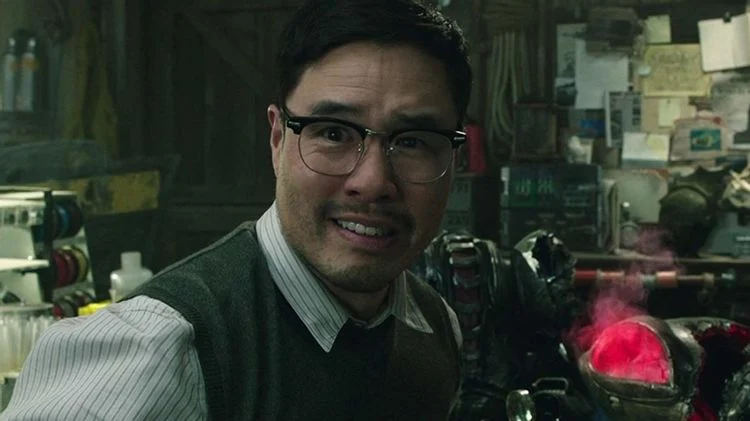 As mentioned previously, Jason Momoa is back in the titular role as Aquaman / Arthur Curry. Amber Heard is returning alongside Momoa as Mera, underwater princess, and Aquaman's love interest. Also returning from the first film is Willem Dafoe as Arthur Curry's mentor Nuidis Vulko, Patrick Wilson as King Orm, Curry's half brother and the former king of Atlantis, Dolph Lundgren as King Nereus, the king of Xebel and father of Mera, Yahya Abdul-Mateen II as pirate Black Manta, and Randall Park as biologist Dr. Stephen Shin. Arthur Curry's parents, Thomas Curry (Temuera Morrison) and Atlanna, Queen of Atlantis (Nicole Kidman), will also return.
In addition to the returning players, there will also be some new faces joining the cast. Jani Zhao will be playing a character named Stingray, who is original to the film. Indya Moore has been cast as Karshon, who originated as a villain in the Green Lantern series. Vincent Regan is playing Atlan, the ancient ruler of Atlantis, and the reason that the city first sunk into the sea. Game of Thrones star Pilou Asbæk is set for an unknown role, which will reunite him with his former GoT costar Momoa.
Release Date
The film was first set for release on December 16, 2022. However, that was later shifted to its current release date of March 17, 2023, due to COVID-induced delays faced by the visual effects team. It will also become available to stream on HBO Max 45 days after its theatrical release.