Peter Jackson said no to Aquaman not just once, but twice.
Last December, Aquaman arrived in theaters and went on earn over $1 billion at the worldwide box office. But before James Wan officially came on board to direct the movie in summer 2015, the then Warner Bros. CEO Kevin Tsujihara had approached another filmmaker twice for the directorial gig. And that filmmaker is none other than Peter Jackson - writer, director, and producer of the Lord of the Rings trilogy as well as the Hobbit trilogy.
Jackson himself shared this interesting information in a new interview with Empire. He revealed that Tsujihara asked him whether he would be interested in taking the helm of the solo outing of the King of the Seven Seas twice in six months' time. And on both occasions, he turned down the offer as he isn't particularly into superheroes. In his words:  
He said, "˜Are you a fan of Aquaman?' I said, "˜No.' Six months later: "˜Peter, are you a fan of Aquaman?' I said, 'No, Kevin, I already told you this.' I'm not a superhero guy. I read Tintin"¦ Look, films are hard. I only want to make something that I have a deep passion for.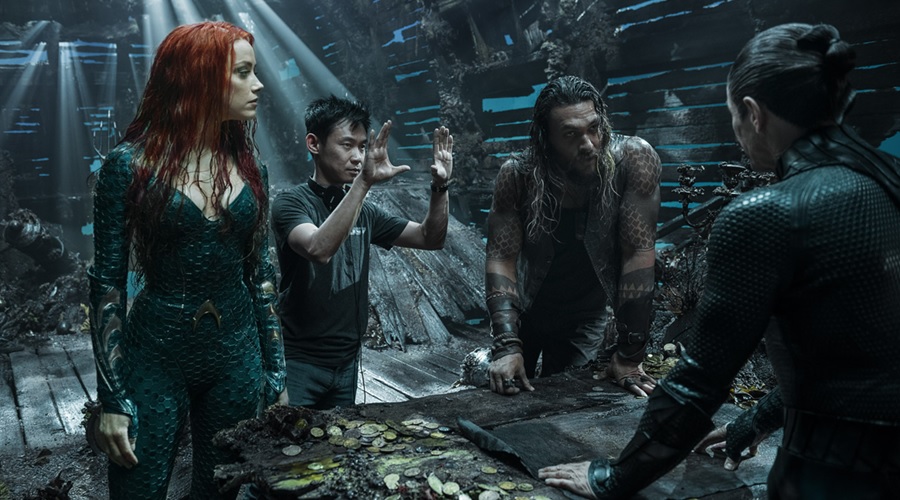 Since The Hobbit: The Battle of the Five Armies (2014), Jackson hasn't directed anything other than the World War I documentary film They Shall Not Grow Old (2018). During the interview, he suggested that he also doesn't anticipate making another theatrical film for a year or two. Whatever his next project is, it's safe to assume that won't involve superheroes.
Of course, Warner Bros. wouldn't mind how things turned out for Aquaman. The movie is its only non-Batman DC Comics adaptation to become a member of the prestigious Billion Dollar Club at the worldwide box office. The studio is currently developing a sequel as well as a spinoff, with the former expected to hit the theaters in December 2022.
Share your thoughts on these Aquaman tidbits and stay tuned for the latest updates!