The Marvel Cinematic Universe has introduced us to a wide variety of heroic figures. In the most recent two Avengers movies, the band of heroes that protect both our world and our galaxy joined forces. Mutants, gods, millionaire playboy philanthropists, wizards, and a great many more types of people are among the most powerful heroes on Earth. We may never really know who is the strongest of them all until there is a royal rumble amongst them, but we got close to seeing it in Captain America Civil War. Until then, we may never really know who is the strongest of them all. Having said that, there are a few of them that have repeatedly demonstrated the might that they possess. With more than 60 years of experience under their belts, the Avengers have weathered every onslaught that has been launched against our planet, and some of them have emerged from the fights as the uncontested champions. According to Marvel Comics and the Marvel Cinematic Universe, the following is a list of some of the most powerful Avengers.
The Scarlet Witch is a reality-warping powerhouse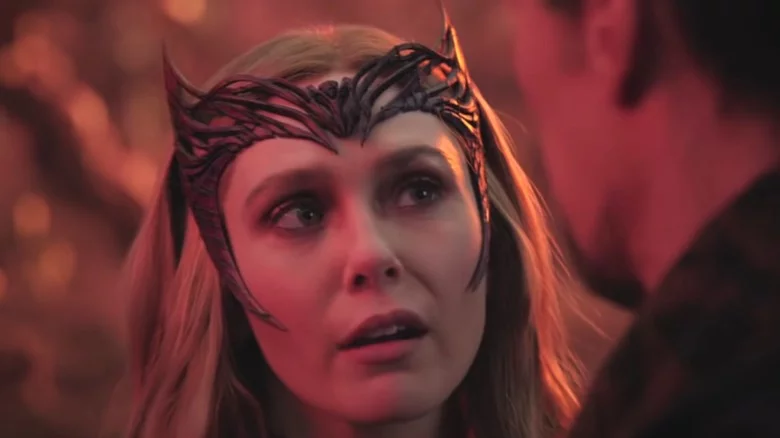 If we assume that the term "strongest Avenger" is not intended to be taken in its literal sense, then Wanda Maximoff is likely the most qualified candidate. Since "WandaVision" depicted Wanda brainwashing and modifying the whole population of a New Jersey suburb, fans of the Marvel Cinematic Universe are already aware that she possesses some very powerful reality-warping magic. This is because "WandaVision" showed her doing so. However, in the comics, Wanda's powers extend far further than a few square miles at most.
In the popular comic book series "House of M," the main character Wanda not only rewrites a city, but she also rewrites the entire planet. The comic book version of Scarlet Witch, who has been through traumatic experiences similar to those experienced by her Marvel Cinematic Universe counterpart, utilizes her powers to rewrite history so that mutants are now the dominant population on Earth. Thankfully, a handful of brave individuals is able to bring back their memories and convince her to revert everything, despite the fact that this will have far-reaching repercussions. In addition to returning the world to its original form, Wanda is responsible for reducing the power of ninety percent of the mutant population, an event that would be known in the future as "M-Day" (via Marvel Database)
Wanda became a member of the Avengers for the first time in issue #16 of "Avengers" in 1965 (according to Marvel Database), therefore it is relatively easy to see why she may be regarded the most powerful of the Avengers given the recent turn of events. Reality-warping powers of the same level are possessed by a relatively small number of other people. In more recent times, Wanda has also been shown to have absorbed an Elder God by the name of Chthon, which has made her even more powerful than she previously was before.
Sentry the Superman copycat lives up to his inspiration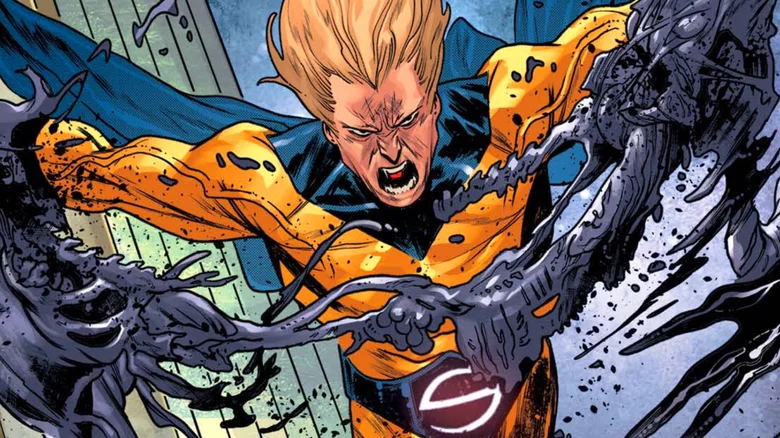 Although the Scarlet Witch's ability to distort reality renders her nearly unbeatable in many situations, this is merely one definition of what it means to be strong. Sentry is one of the few Avengers who can actually contend with him if we are searching for a more conventional conception of power that does not quite boil the issue down to pure physical strength. Sentry, also known as Robert Reynolds, is essentially Marvel's answer to the character of Superman. Sentry, much like Superman, possesses a wide variety of superpowers that stem from his capacity to harvest energy from the sun. This ability was bestowed upon Sentry by the Golden Sentry Serum (via Marvel Database). These include superhuman strength and speed, the ability to fly, immunity to harm, and a great deal more.
You have to understand that Sentry is not your typical, run-of-the-mill copy of Superman. Tony Stark, also known as Iron Man, makes the claim that Sentry is the most powerful human in the universe in the first issue of "World War Hulk," and he is not at all being ironic about it. Sentry possesses other abilities such as the manipulation of light, the absorption of energy, and teleportation, in addition to those already listed. He possesses a wide range of psionic and biokinetic abilities, including the ability to change the molecular structure of objects. Because of his incredible adaptability, he almost makes Superman look like a lightweight in contrast.
The use of these abilities has led to a wide array of astounding achievements. It almost seems like there is nothing Sentry can't accomplish, what with him restoring his deceased wife in "Mighty Avengers" issue #6 and bringing the Worldbreaker Hulk, an offshoot personality of the Hulk that was capable of destroying entire planets, to a complete standstill.
There are definitely more contenders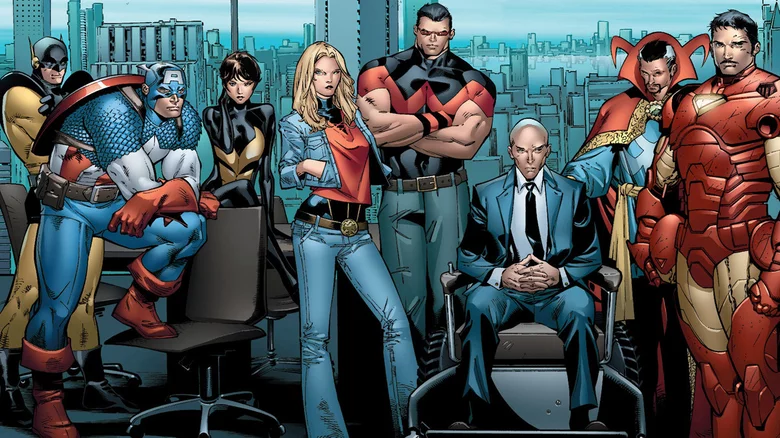 In the end, there are compelling reasons why people should regard Scarlet Witch or Sentry to be the most powerful Avenger. These reasons can be supported by excellent arguments. Both of these heroes have achieved something that very few other heroes could ever hope to achieve, and as a result, their fellow heroes regard them both as being among the most powerful superhumans that have ever lived. However, there is a further obstacle to overcome if you choose either of these heroes, and that is the fact that every Avenger has the potential to become "the strongest."
For example, when Stan Lee originally created Thor in the 1960s, he did so because he wanted to create a hero for comic book readers who was more powerful than anyone they had seen before. In an interview with the Washington Post, Lee explained his inspiration for the character of Godzilla by saying, "I wanted to create the biggest, most powerful superhero of all and I figured who can be bigger than a god?"
On the other hand, it is becoming increasingly difficult to find a Marvel fan in modern times who would say that Thor is unquestionably the strongest of the Avengers. Although he is certainly among the best, as time has progressed, other heroes have become more powerful to the point that they are now capable of competing with the God of Thunder. This brings us to an additional point that the great Lee stated in his speech (via MarvelousTV). The author of the story is the one who, in the end, decides which superhero is more powerful than the others. If the author indicates that Sentry is the most powerful, then it must be Sentry. If they claim that Wanda is the most powerful, then she most certainly is. If they claim that Squirrel Girl is capable of defeating Galactus, then by golly, that rodent girl is unquestionably more powerful, and that's just the way things are.