Marvel fans will have the chance to determine the next member of the X-Men. Marvel has announced the first-ever X-Men election. Starting January 27 and running until February 2, fans can vote for their favorite mutant to become the final member of the first X-Men team of the Krakoan era. This era began with the publisher's recent revamp of the team in the comics. Whoever fans choose will, ultimately, become a member of one of the most iconic teams in the Marvel Universe.
This won't be totally blind voting, however. Marvel has narrowed it down to ten possible members. There are characters such as Cannonball and Sunspot, who are known as members of The New Mutants. Have a look at the full list of candidates. 
X-Men Ballot Nominees: 
    Banshee

    Polaris

    Forge

    Boom-Boom

    Tempo

    Cannonball

    Sunspot

    Strong Guy

    Marrow

  Armor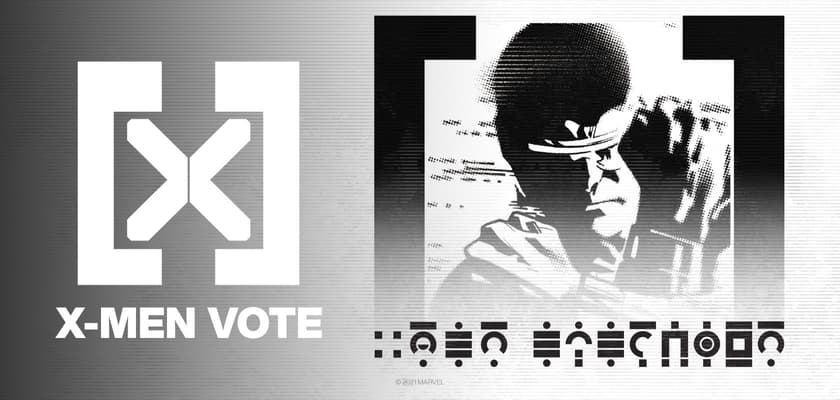 This election is ultimately being spun out of December's X-Men #16. Spoilers ahead for those who haven't read the issue but Cyclops and Jean Grey expressed the need for a new X-Men team. This team will be tasked with protecting the mutant nation of Krakoa, and generally fighting on mutantkind's behalf. 
Here is the synopsis for
X-Men
#16. 
"The Captain Commander of Krakoa made a fateful decision. There's no going back." 
Those who wish to vote can do so by visiting Marvel.com/xmenvote. Each person can only vote once. As such, Marvel cautions to cast your vote "carefully." Voting will be open from 12:00am EST, January 27, 2021, to 11:59pm EST, February 2, 2021. Marvel Insiders who participate in the X-Men election will also earn points to redeem for rewards. 
Results of the election, in addition to the full X-Men team, will be unveiled during the Hellfire Gala in Marvel comics this June. The results will be entirely determined by these votes. Marvel is encouraging fans to use the hashtag #XMenVote on social media. 
Meanwhile, the mutants are expected to become a part of the Marvel Cinematic Universe sooner rather than later. Following the Disney/Fox merger, the X-Men franchise rights were put back in the hands of Marvel Studios. A movie reboot is being planned but no firm details have been revealed as of yet. Kevin Feige, however, has revealed that we should be getting some hints about mutants in the MCU throughout Phase 4. 
So what do you think? Who do you want to see on the new X-Men team? Will you be casting a vote? Join in on the conversation over on Facebook or Twitter!