The corporation responsible for the metamorphosis of Ben Reilly into Chasm is preparing for a comeback, but its focus is not on targeting Spider-Man.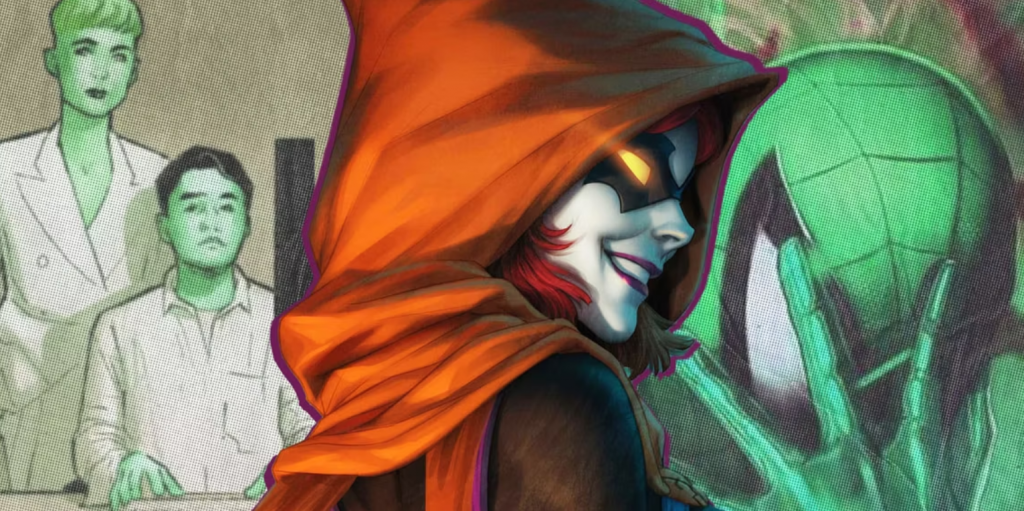 Over the years, Spider-Man's notorious adversaries have created dark legacies, but none have posed as much danger to the hero as the Beyond Corporation. Unfortunately, their scheme to turn Spider-Man into a corporate-sponsored warrior like the Winter Soldier failed, leaving Beyond with only a fraction of their former power. Nevertheless, they are gearing up for another grand resurgence, particularly since the consequences of their last plot have provided them with a new and significant target.
Following Ben Reilly's defeat, Janine Godbe, who goes by the name of the protagonist in Hallows' Eve #1 (created by Erica Schultz, Michael Dowling, Brian Reber, and VC's Joe Caramagna), is left to fend for herself. She turns to her newfound abilities to survive, utilizing a collection of enchanted masks to assume a range of terrifying guises, including an otherworldly phantom and a menacing werewolf. Tragically, it is the latter form that grabs the attention of Maxine Danger, an agent of the Beyond Corporation. Janine is unaware that she has become the next target of Beyond, although she knows full well what the organization is capable of.
Marvel's Beyond Corporation is Back – But They're Not After Spider-Man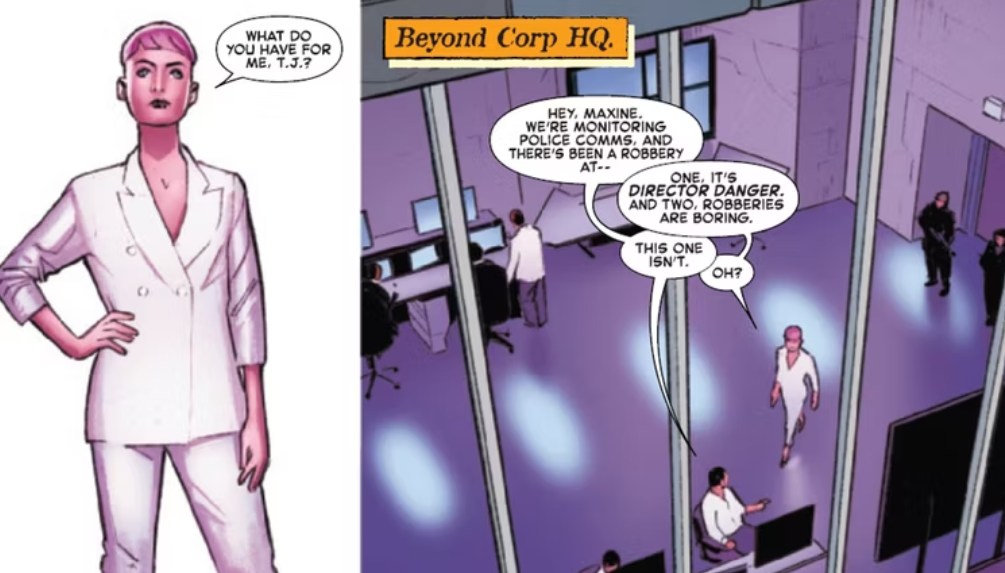 In Nextwave #1 (created by Warren Ellis and Stuart Immonen) from 2006, Beyond Corporation made their debut as antagonists with a slightly interdimensional background and a penchant for absurdity. This was exemplified by their use of weaponized Broccoli Men and Killer Koalas, which added a comical tone to Beyond's sinister plans. However, despite their cartoonish nature, the company's capacity for evil was not to be underestimated. In reality, Beyond had transported the Nextwave heroes to an alternate dimension, altering their memories and mental states in the process. This allowed the corporation to test their in-house weapons without directly portraying themselves as villains.
After their defeat, Beyond Corporation seemed to vanish into thin air, or at least their experiments did. This allowed them to continue their nefarious operations in a more spectacular fashion with Ben Reilly. While Beyond had interfered with other heroes, their association with Ben became their defining feature. As Beyond's personal Spider-Man, Ben demonstrated a genuine heroism that had eluded him for some time until his malevolent backers stripped away his memories, leaving him as little more than a blank, superpowered slate. Despite ultimately being vanquished once again, the damage they inflicted led directly to Ben's transformation into Chasm, and all the subsequent horrors that followed, including Janine's metamorphosis into Hallows' Eve.
The Beyond Corporation is a Very Serious Threat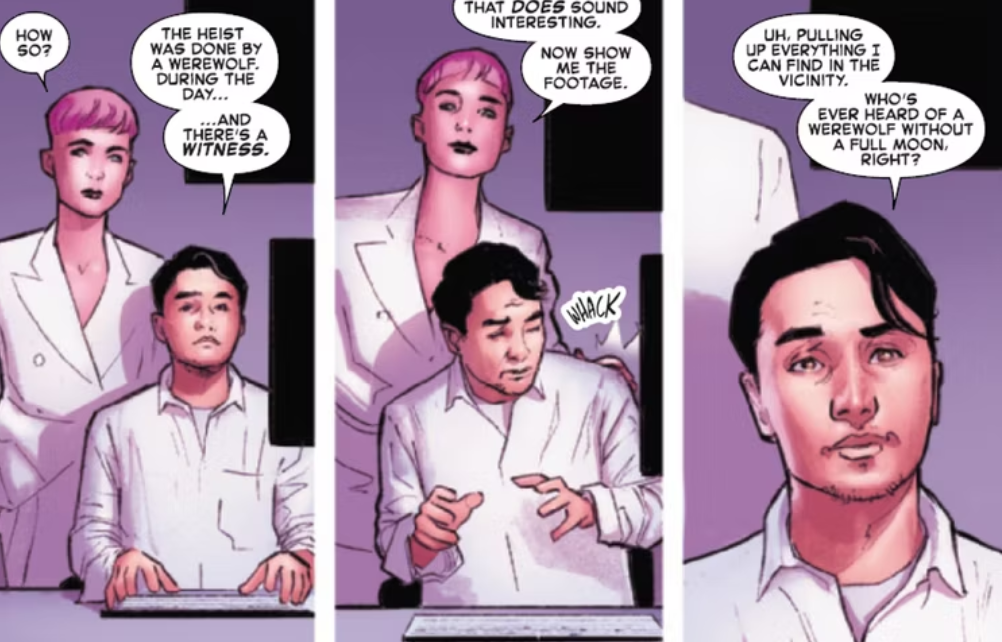 There are few, if any, villains who can match the ominous threat posed by Beyond Corporation, given the extensive harm they have inflicted. With their vast resources, there are few who have the potential to cause as much destruction. Beyond has created numerous villains and has shown little concern for the consequences of its actions, making them willing to cross any line to achieve power. If Beyond Corporation manages to capture Janine, the situation could become much worse, and the extent of the damage they could inflict is incalculable.
Beyond Corporation has proven itself to be adept at stealing, splicing, and extracting superpowers from unsuspecting individuals, and there is little doubt that Janine would be an exception. If Janine were to fall into Beyond's grasp, it would only be a matter of time before Beyond redistributes her magic masks among more willing members of its organization. However, it's possible that Beyond may take it a step further and recreate those artifacts in its own image, assuming they don't simply remake Janine into a weapon itself.