MCU's newest black panther is none other than Princess Shuri, herself. There is no one in our sight who is more deserving of holding this mantle in the wake of T'Challa's passing. However, her comic counterpart was almost found unworthy of the title.
T'Challa tells Steve Rogers, "The Black Panther has been the protector of Wakanda for generations. A mantle passed from warrior to warrior."
After Chadwick Boseman's heartbreaking death, and thus, T'Challa's death, Wakanda is in need of a new Black Panther. After watching the trailers, it was quite obvious who will be the next defender of Wakanda, but it became official as and when we expected! Princess Shuri was the most deserving one to take this throne because she has a compassionate and empathizing heart. Her love for the people, her family, and the nation at large put a step on why she would make an incredible protector of Wakanda.
Why was Shuri Was Originally Deemed Unworthy of Becoming Black Panther?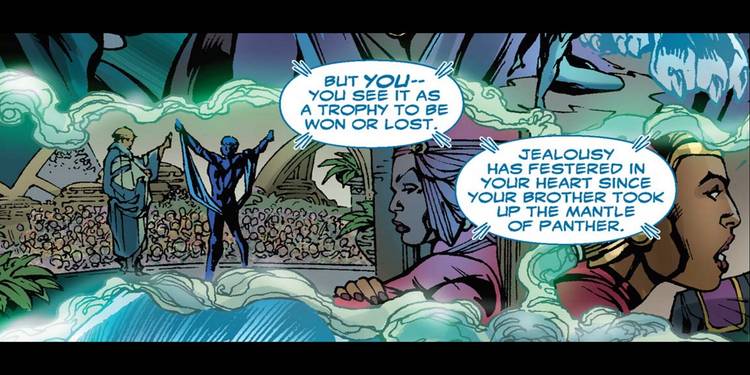 In the past, when T'Challa's then-wife Storm became the ruler of Wakanda, she deliberately destroyed the chance to attempt the rite of passage. To pass to become the Black Panther, one has to pass this. When she ordered Shuri to do so, she managed to pass it easily, having trained her entire life. Thus, this angered the panther God, who in turn told her that she would never become the Black Panther.
Later, a recently resurrected Morlun attacked Wakanda and Shuri came in between to confront Morlun, willing to sacrifice herself. When Bast saw Shuri's selfless act, he reversed his judgment and gave the princess a blessing.
Becoming Black Panther Requires High Standards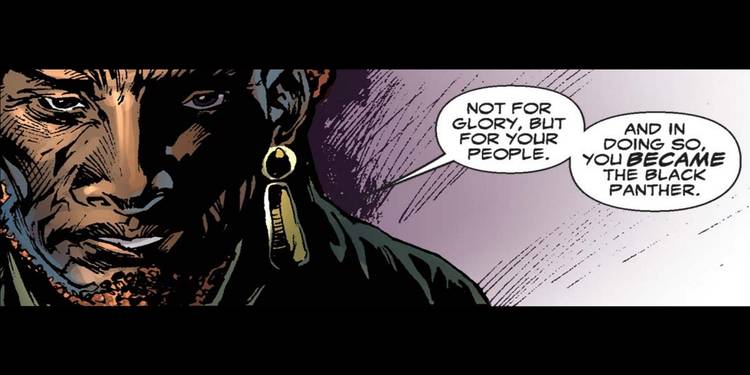 The title of Black Panther is given to the heir to the Wakandan throne who has the potential and strength to bestow his duty. Shuri's physical strength, compassionate nature, and intelligence allowed her to pass the early stages of the trial.
Her deep-rooted jealousy towards her brother for stealing the title from her during their youth was enough for Bast to initially deem her unworthy. But fortunately, she gained his trust back and was deemed worthy of serving her people and the nation at large. Shuri served the Black Panther and the Queen of Wakanda till the time T'Challa recovered.
Shuri's period of tenure was short but worthy. The princess of Wakanda had proven to everyone that she was worthy of her family's legacy.