WandaVision has officially wrapped up its run on Disney+. It doesn't appear as though the show will be getting a second season, given some recent comments made by Marvel Studios head Kevin Feige. But Elizabeth Olsen's Scarlet Witch will return in Doctor Strange in the Multiverse of Madness. And Vision's fate remains unclear. For now though, it might be a good time for fans to check out some key issues from Marvel Comics' past that tie into the show. So here are five comics to read after finishing WandaVision. 
West Coast Avengers #45
Written by the great John Byrne and published in 1989, West Coast Avengers #45 is where we first learned of White Vision. The character became a huge part of the events of WandaVision. So those new to the alternate version of Vision may want to have a look at where he came from in the comics. 
Synopsis – "Behold! A new incarnation of the Vision is born. How will this new Vision differ from his old self? And will his heightened powers prove too threatening for even his teammates?"
The Vision 
Tom King's 2015 The Vision miniseries is widely-regarded as one of the better runs in recent comic book history. Though not a straight-up adaptation, WandaVision borrowed quite a bit from this run. That aside, it is, as mentioned, considered to be a truly excellent piece of work. This would be a solid recommendation for any reason at all, so if this is the excuse that gets someone there, it's all gravy. 
Synopsis – "The Vision wants to be human, and what's more human than family? He goes to the laboratory where he was created, where Ultron molded him into a weapon, where he first rebelled against his given destiny, where he first imagined that he could be more, that he could be good, that he could be a man, a normal, ordinary man. And he builds them. A wife, Virginia. Two teenage twins, Viv and Vin. They look like him. They have his powers. They share his grandest ambition or perhaps obsession: the unrelenting need to be ordinary. Behold The Visions! They're the family next door, and they have the power to kill us all. What could possibly go wrong?"
Fantastic Four #94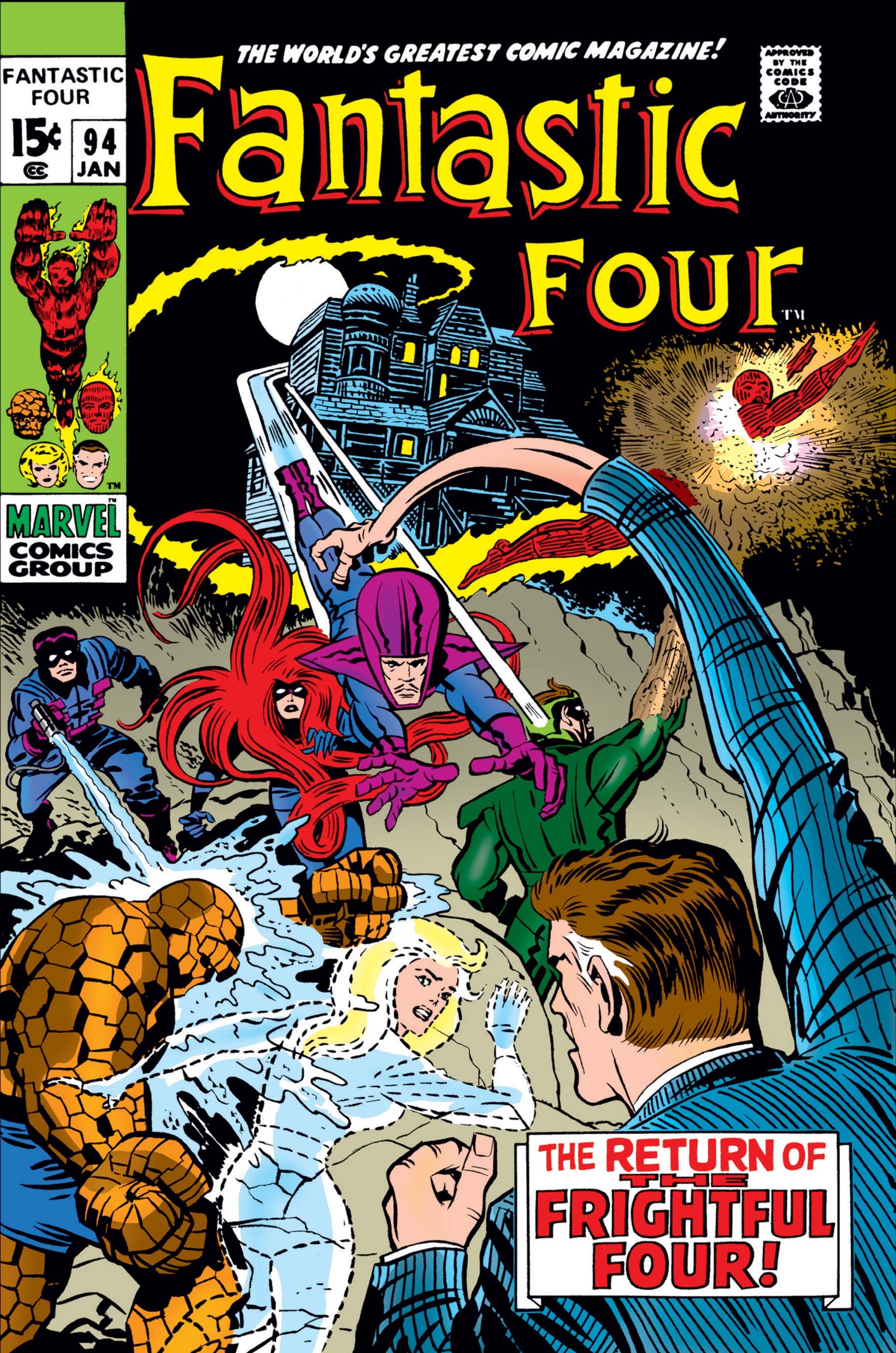 The iconic duo of Stan Lee and Jack Kirby brought us an important issue of Fantastic Four in 1970. Issue #94 of the series is the place where we first meet none other than Agatha Harkness. Kathryn Hahn's nosey neighbor turned out to be the villain in question. As she figures to be a factor in future MCU projects, given her fate at the end of the show, it might be worth seeing where she came from. 
Synopsis – "The return of the Frightful Four! And witness the mystic witchcraft of a brand new character! Agatha Harkness' first appearance."
Vision and the Scarlet Witch #12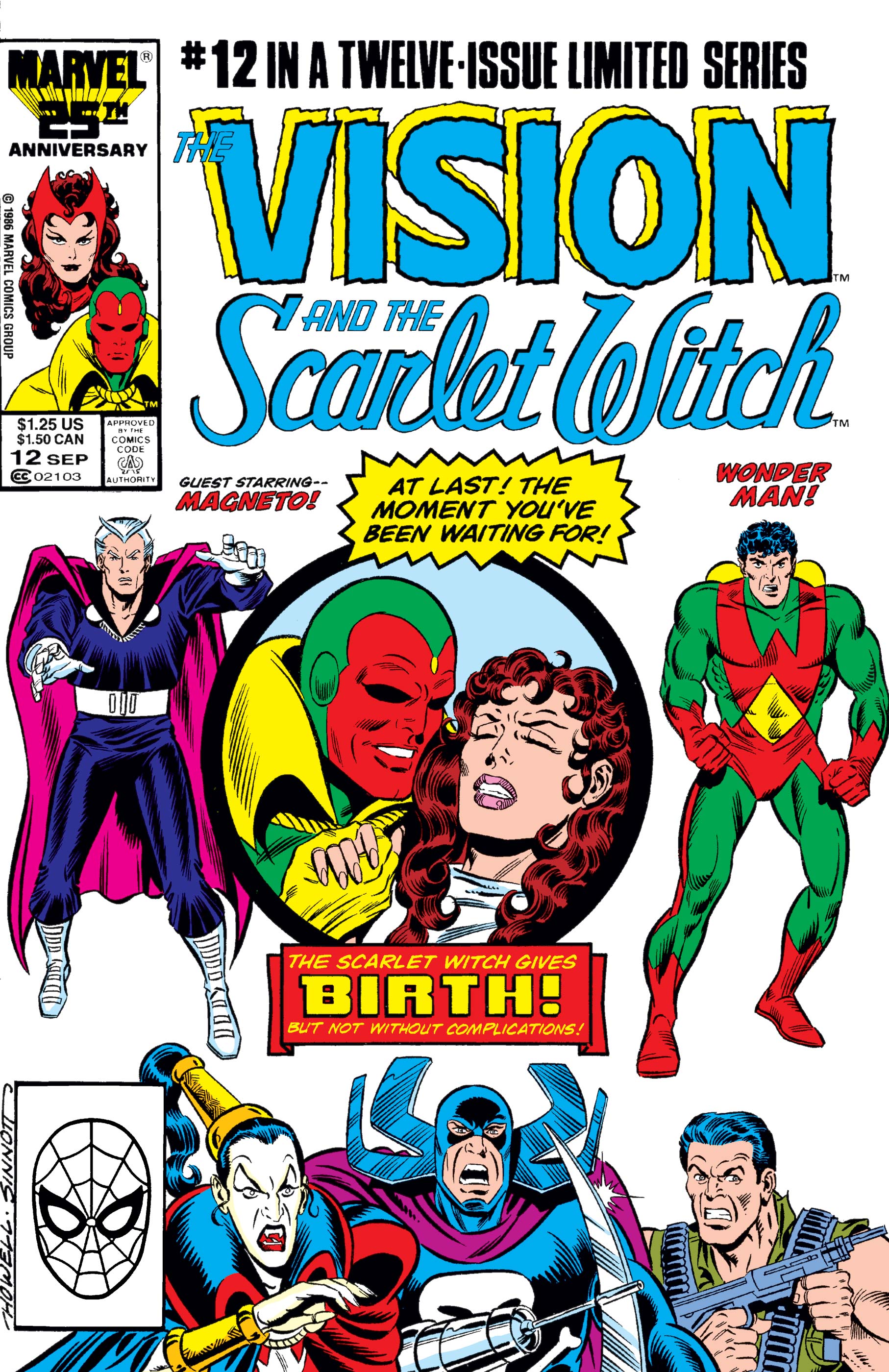 The twins, Tommy and Billy, proved to be a huge part of the series. The children of Vision and Wanda have been a factor in the comics for some time, first appearing in 1986's The Vision and Scarlet Witch #12. This was the conclusion to the miniseries, and it also features some other key cameos. Namely Doctor Strange, who helps brings the twins into the world.  
Synopsis – "It's what you've been waiting for! The Scarlet Witch and Vision introduce their new family. But will the mystical birth go off without a hitch?"
Strange Tales #160 
Randall Park's Jimmy Woo was a true breakout star in WandaVision. We previously met the character in Ant-Man and the Wasp, but he had some real time to shine in the Disney+ series. And it stands to reason we're going to see more of him in the future. So it might be worth checking out Strange Tales #160. The issue comes from Jim Steranko and Marie Severin. Published in 1967, it brought Jimmy Woo into the Marvel universe. However, the character originally was created in EC Comics, specifically in Yellow Claw #1, before being brought into the Marvel fold. 
Synopsis – "The most deadly, demoniacal foe of all-The Merciless Mordo is back!"
What do you think? Did you enjoy WandaVision? Will you be reading any of these books? Join in on the conversation over on Facebook or Twitter!