The Clayfaces, frequently depicted as Batman's shapeshifting adversaries, have wielded various other abilities throughout their criminal history.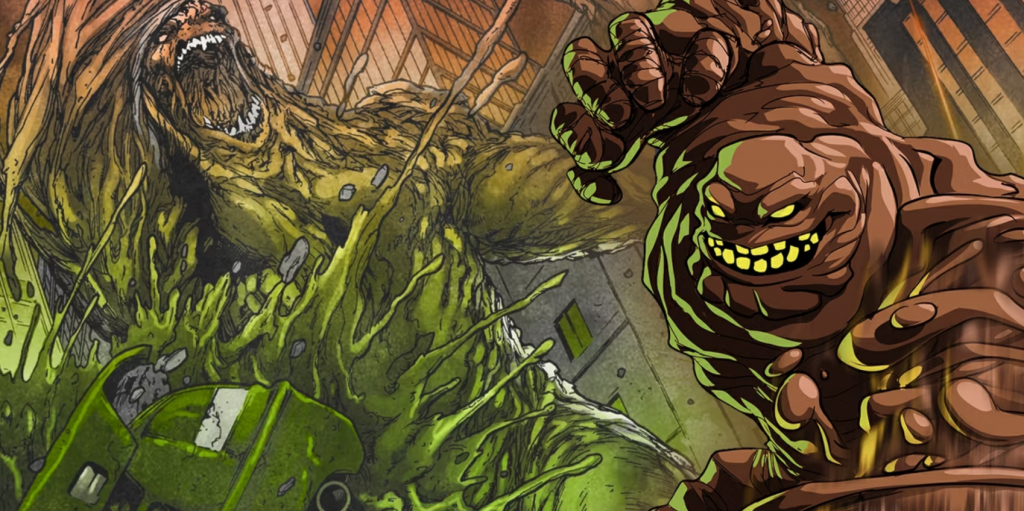 Despite their distinctive physiology and design, Clayface has often been perceived as one-dimensional in terms of their primary shtick. Whether it's Basil Karlo or Cassius Payne, every previous iteration of Clayface in Batman's rogues' gallery has primarily been portrayed as a shapeshifter.
The original Clayface's background as an actor provided ample thematic resonance between his shapeshifting abilities and his profession. However, subsequent iterations of villains adopting the Clayface mantle have resulted in tired tropes. Nevertheless, the shapeshifting villains in Batman's universe have actually exhibited a diverse range of abilities beyond just their shapeshifting powers. These abilities include telepathy, power mimicry, and other remarkable powers, adding depth to the legacy of the Clayface mantle.
Preston Payne, the third Clayface, was among the earliest examples of a Clayface with a distinctive secondary power. Like the previous Clayfaces, he had a pliant body that granted him the ability to shapeshift. Nevertheless, thanks to his peculiar background, he gained an acidic touch, which involved exposure to a mutated form of the second Clayface's blood.
Similar to the Corrosive Man, Preston Payne had the ability to melt flesh with a single touch of his finger. However, his power came with a heavy price, causing him excruciating pain on a daily basis. Additionally, he was required to wear a hazmat suit at all times to prevent his body from corroding everything he touched. As a result, his appearance and design were distinct from the traditional Clayface look. This additional power set brought a unique and interesting layer to his character, setting him apart from his fellow Clayface villains.
Lady Clayface, a femme fatale supervillain, possessed one of the most formidable secondary abilities ever exhibited by a Clayface. In the pages of Outsiders #21, created by Mike W. Barr, Jim Aparo, and Adrienne Roy, Lady Clayface unveiled her power to mimic not only the physical appearance of others but also their superhuman abilities. She demonstrated this skill by impersonating the superheroine Looker and infiltrating the Outsiders under the direction of the villainous Kobra.
Lady Clayface, a femme fatale supervillain, possessed one of the most powerful secondary abilities among the Clayfaces. In Outsiders #21, she demonstrated not only the power to mimic the appearance of others but also their superpowers. For example, when she assumed the guise of Looker to infiltrate the Outsiders on behalf of the supervillain Kobra, she replicated Looker's powers. Lady Clayface was also seen developing snake venom when she transformed into a cobra while working for the villain of the same name. Lady Clayface continued to display her impressive secondary power in storylines such as Batman: The Mud Pack in 1989 and Gotham City Monsters in 2019. She was one of the most notable examples of a Clayface with unique secondary abilities, which helped her stand out among the other members of the Clayface legacy.
In the Batman comic series, a strange and inexplicable secondary power was displayed by Cassius Payne, also known as Clayface V and the son of Clayface III and Lady Clayface. Initially, Cassius possessed the typical power set of malleable flesh that enabled him to shapeshift like his parents. Finally, however, he displayed a psychic connection with his father in Batman #550 (written by Doug Moench and illustrated by Kelley Jones, J.H. Williams III, John Beatty, Mick Gray, and Gregory Wright).
In a bizarre and unexplained turn of events, Cassius Payne, also known as Clayface V, exhibited a psychic connection with his father, Clayface III. After being subjected to cruel experiments by D.E.O scientists, a part of Cassius' clay body escaped and began receiving telepathic messages from his father. Guided by his father's voice, Cassius broke him out of prison, all while navigating the treacherous halls of Arkham Asylum. While it may have seemed like a hallucination, Batman #550 revealed that Clayface III was indeed communicating with his son from his cell, proving that Cassius and Preston share a unique telepathic bond.
The power to create new life from their clay bodies was not originally part of Clayface's powers. Only after the D.E.O. experiments on Cassius Payne in Batman #550 did this ability, known as bio-fission, manifest in the fifth Clayface. He was then able to create a creature named 'Claything.' In the New 52 reboot, Basil Karlo was also given this power. This was revealed in Arkham Manor #2 (by Greg Duggan, Shawn Crystal, and Dave McCaig) when the Joker stole a part of Karlo's body and used it to create the monstrous 'Clownface.'
The DC Animated Universe's 1998 New Batman Adventures television series featured a prominent demonstration of Clayface's bio-fission abilities. The most well-known example occurred in the episode titled "Growing Pains," where Robin met a young girl named Annie who suffered from amnesia. Throughout the episode, Robin aided Annie in uncovering her true identity while a large individual pursued her, who was later revealed to be Clayface. Ultimately, Annie was absorbed into Clayface's body, causing her to vanish. Despite being perceived as a one-dimensional character, the various individuals who have assumed the Clayface identity possess unique abilities that distinguish them from their peers.