In Chapter 8, Part 1 of Naruto: Sasuke's Story – The Uchiha and the Heavenly Stardust, Sasuke discovers the perfect companion, which surprisingly isn't a human.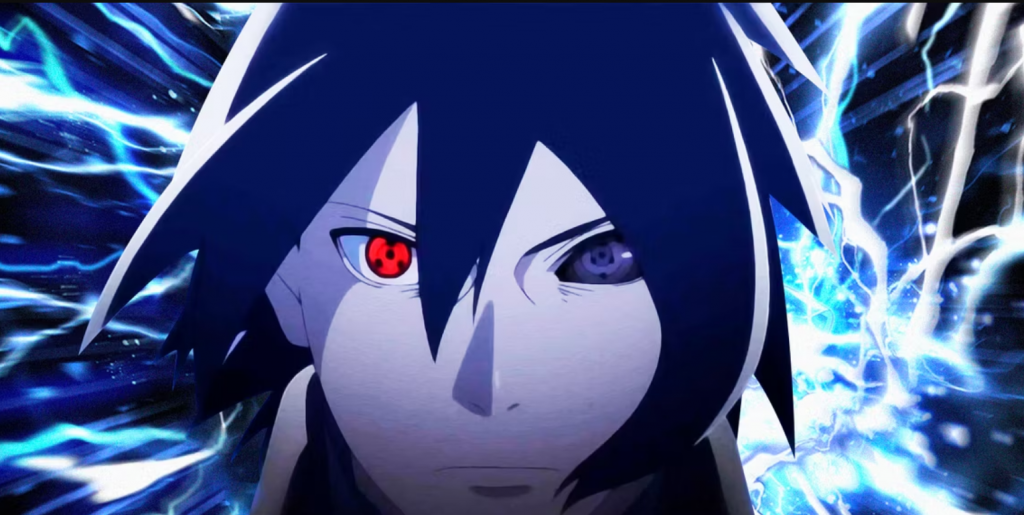 The following contains spoilers for Chapter 8, Part 1 of Naruto: Sasuke's Story — The Uchiha and the Heavenly Stardust by Masashi Kishimoto, Jun Esaka, Shingo Kimura, and Snir Aharon, now available in English from Viz Media.
The plot of Naruto: Sasuke's Story – The Uchiha and the Heavenly Stardust revolve around Sasuke's efforts to quell political unrest in Redaku. His adversaries in this mission are Jiji, who has betrayed their cause, and Zansūru, the prison warden. Sasuke must not only prevent them from acquiring dinosaurs and initiating a war but also retrieve the cosmic dust stolen from him and Sakura.
The cosmic dust that Sasuke and Sakura seek to recover is critical for saving the sick Naruto in Konoha. However, Jiji has devised a version of Edo Tensei, using resurrected dinosaurs as his henchmen. As a result, Sakura is temporarily incapacitated during the fight, leaving Sasuke to face the adversaries alone. Fortunately, in Chapter 8, Part 1, Sasuke gains an ideal and badass partner to aid him in battle, and surprisingly, they're not human.
Sasuke's Story Partners Him With the Dinosaur, Menō
When Menō attacked Sasuke initially, the Uchiha Ranger was able to liberate the raptor from Jiji's grasp. This endeavor necessitated sharing chakra to dispel the genjutsu, but it proved advantageous in the long run. While the other dinosaurs began to prey on individuals at the prison, Menō came to the aid of some of the captives, which infuriated Zansūru. As they attempted to flee, Zansūru inquired about Menō's unexpected alliance with Sasuke, resulting in a perfect team-up.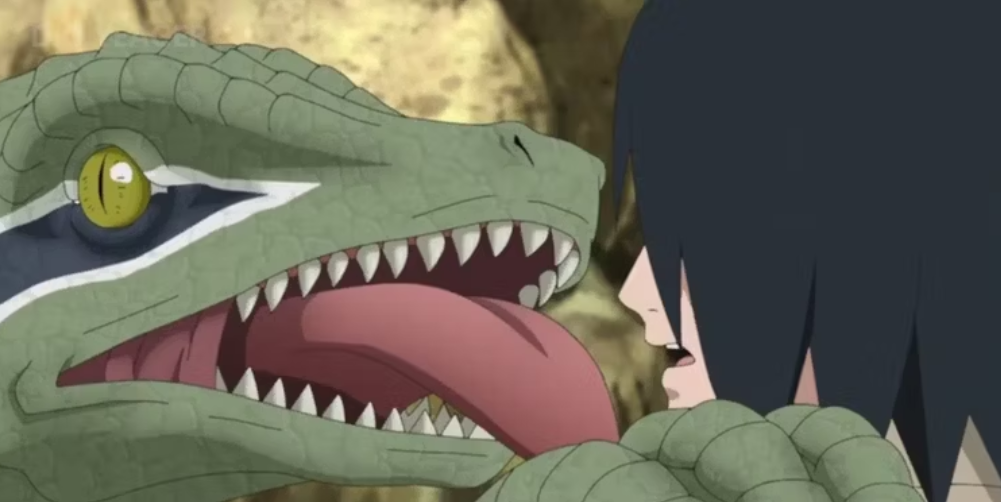 Menō possesses the ability to render other dinosaurs unconscious without inflicting fatal injuries, enabling Sasuke to concentrate on rescuing humans. This approach reduces the number of dinosaurs Sasuke must kill, underscoring his humanitarian aspect. Unfortunately, Jiji unleashes more beasts in an attempt to gain the upper hand. A leveler is discovered when Sasuke concludes this chapter by enveloping himself and Menō in his chakra golem, also known as the Susanoo. This maneuver will enable Sasuke to battle the enormous brachiosaurus while also coating Menō in an energy shield to assist the creature.
Sasuke Uchiha's Lone Wolf Vibe Is Officially Extinct
Sasuke's partnership with the raptor in Sasuke's Story is remarkable because he had never been fond of having allies or companions, a characteristic inherited from his Uchiha clan. As a teenager, he disliked working with Naruto and Sakura, but now he is pleased to collaborate with Sakura and has developed an interest in animals, marking a significant transformation. While Naruto relied on frogs and Kakashi on a dog, Sasuke has seldom used his eagle. However, he has now embraced Menō, who is agile, fierce, and versatile, much like Sasuke himself.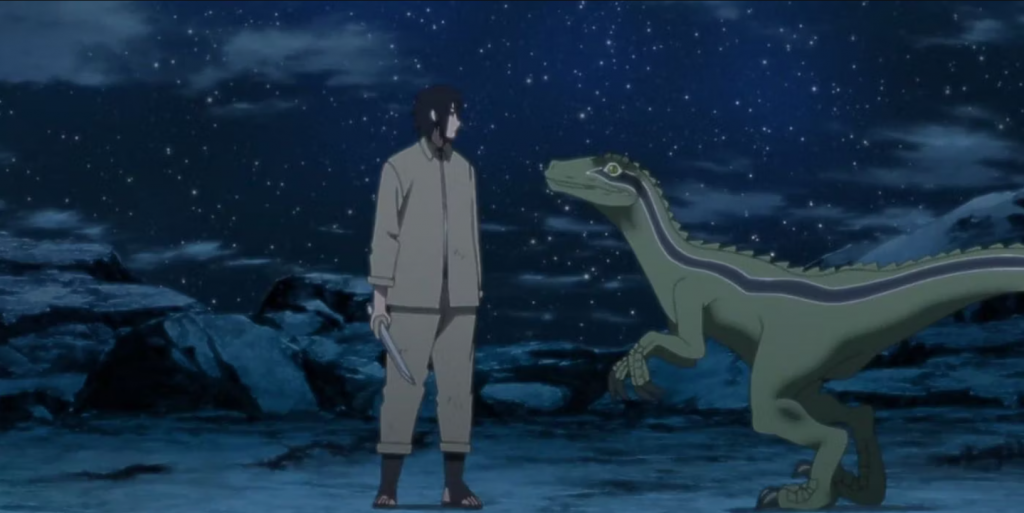 Regarding human assistants, Sasuke carried out missions with Boruto and a few with his daughter, Sarada, but he outshone them, as he was the one responsible for most of the work. Sasuke finds himself in a vulnerable situation, and Menō comes to his aid, particularly when Sakura gets hurt. Sasuke's emotional detachment is noteworthy, which helps Menō to perform remarkably well in this instance.
Since Sasuke regards the Hidden Leaf ninja as his family, he prefers a partner whom he can treat more professionally. This doesn't imply that he doesn't care for Menō, but it's considerably different from how he treats a young shinobi in the field. In Chapter 8, Part 1 of Sasuke's story, Zansūru becomes desperate to defeat the heroes because he despises how Menō has evolved from an asset to an anomaly and rebel whom Sasuke trusts. However, this highlights the Ranger's growth and demonstrates that he has moved beyond his Lone Wolf phase.