Marvel has resurrected a classic X-Men character after a very long time away. The publisher has announced Giant-Size X-Men: Thunderbird #1. The book will, as the title implies, bring back Thunderbird, aka John Proudstar, who has been brought back from the dead in a recent storyline. And it seems this may only be the beginning. 
While we won't get into full-on spoilers, Thunderbird was resurrected in the final issue of The Trial of Magneto. Marvel then promptly announced the release of this special, over-sized issue, which will hit stands in April. The book is written by All Elite Wrestling star Nyla Rose and Steve Orlando. David Cutler is handling the art. We were treated to a glimpse of that artwork as well. Check it out.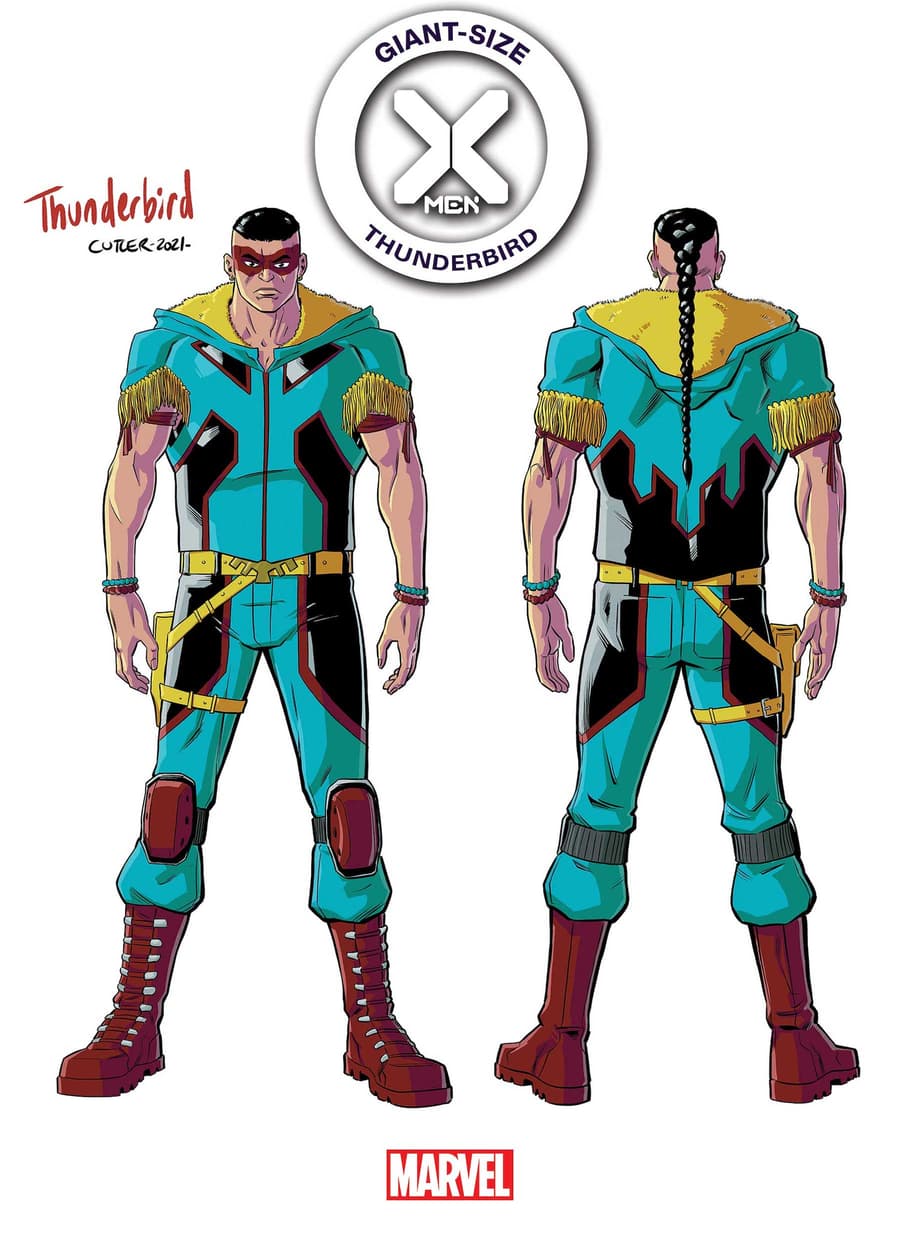 Here is the synopsis for Giant-Size X-Men: Thunderbird #1. 
The world John Proudstar has returned to is completely different from the one he once knew. Looking to find refuge in the familiar, Thunderbird seeks out someone from his past at an Apache reservation…and uncovers a horrifying threat to the Indigenous mutant community. Will Thunderbird be able to save his people? Or will his justified rage lead him astray? 
Orlando had this to say about it. 
"At last, the news is out! GIANT-SIZE X-MEN: THUNDERBIRD is coming, and I couldn't be prouder to be a part of it! But this book wouldn't exist without the incredible work of Nyla Rose and David Cutler, who are joining me on this blockbuster to tell a Thunderbird story that's as raw, real, and riveting as possible. With their invaluable help, we're taking Thunderbird on a two-fisted quest to reunite with his family and carve out a place for himself in this brave, new, Krakoan era. The world has changed while Thunderbird was away. The threats might've gotten more complex, but Thunderbird's still sure there's not a problem out there he can't solve with his own two hands."
Thunderbird made his debut in the legendary parges of Giant-Size X-Men #1 in 1975. That book largely defined the popular group of mutants as we know them. However, John Proudstar's time in the pages of Marvel Comics was relatively short-lived, as he was the first member of the X-Men to die in battle. His death ocurred on just their second mission. So this may serve as something of a redemption arc. As far as mutant abilities go, he has superhuman senses, strength, speed, stamina and sturdiness. He's also trained in hand-to-hand combat. 
Giant-Size X-Men: Thunderbird hits shelves on April 27, 2022. 
What do you think? Are you excited about Thunderbird's return? Do you plan on picking this one up? Join in on the conversation over on Facebook or Twitter!