Get ready for an epic showdown as the Justice League takes on Godzilla and Kong in an explosive "Justice League vs. Godzilla vs. Kong" miniseries arriving at DC Comics this year.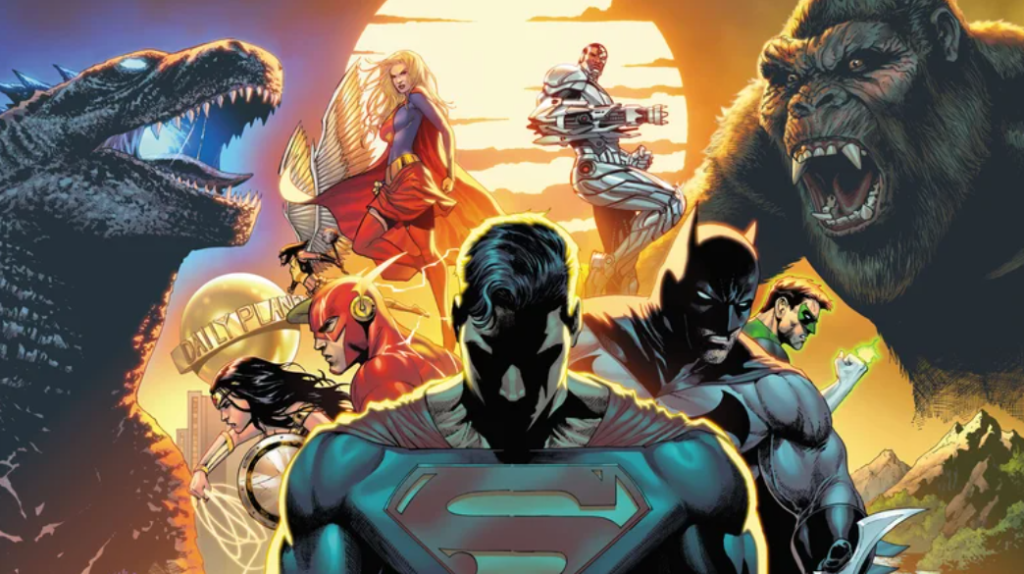 Throughout their legendary comic book journey, the Justice League has confronted formidable adversaries, ranging from the relentless Darkseid in search of the Anti-Life Equation to the world-shattering Anti-Monitor. However, a surprising and colossal crossover is on the horizon as DC Comics unveils a seven-issue series where the Justice League faces off against King Kong, Godzilla, and the Monsterverse. Brace yourself for an epic clash like never before!
Godzilla once roamed the pages of Marvel Comics. Still, now the colossal Kaiju is about to make a stunning entrance into a whole new realm in an unexpected crossover between DC Comics and Legendary. Fans who've longed to see Godzilla and King Kong face off against Batman, Superman, and other iconic characters are in for a treat. Jim Lee, DC's President, Publisher, and Chief Creative Officer, described this miniseries as the ultimate "What If" storyline brought to life—a no-holds-barred battle decades in the making that no genuine comic fan should miss! Get ready for an epic collision of worlds!
The New Crossover Will be an Action-Packed Affair
"Justice League vs. Godzilla vs. Kong" brings together a talented team, including writer Brian Buccellato ("The Flash"), Christian Duce ("I Am Batman"), and Luis Guerrero ("Blue Beetle"). The miniseries promises an action-packed tale featuring the Justice League and the Monsterverse's most iconic Kaiju. It all starts with an epic clash between the Justice League and the Legion of Doom, leading to the unexpected arrival of Godzilla, King Kong, and other Monsterverse creatures into the DC Universe. As Earth faces city-crushing threats, the Justice League will engage in fierce battles (and possibly form alliances) with Kong and Godzilla to protect the planet. In a press release, Buccellato expressed his excitement about being part of this groundbreaking crossover that unites heroes and monsters. Get ready for an electrifying showdown like never before!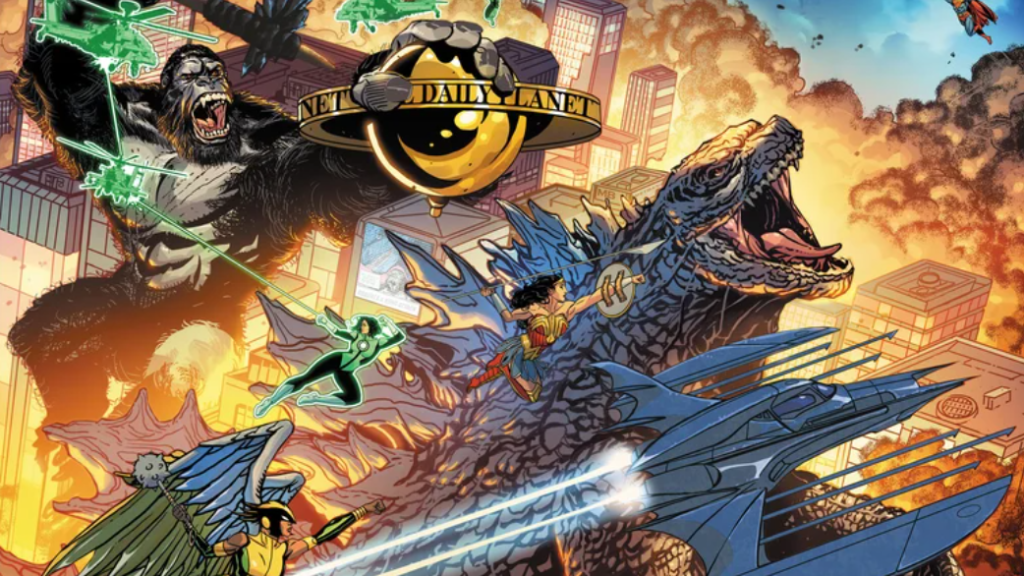 "I've been incredibly fortunate to write for many of DC's legendary Super Heroes in the past, including The Flash, Detective Comics, and Injustice," expressed Brian Buccellato. "But this time, I get to embark on a truly larger-than-life adventure, combining all the elements from two different universes. It's an exhilarating experience to delve into both the DC Universe and Legendary's Monsterverse for this dream project."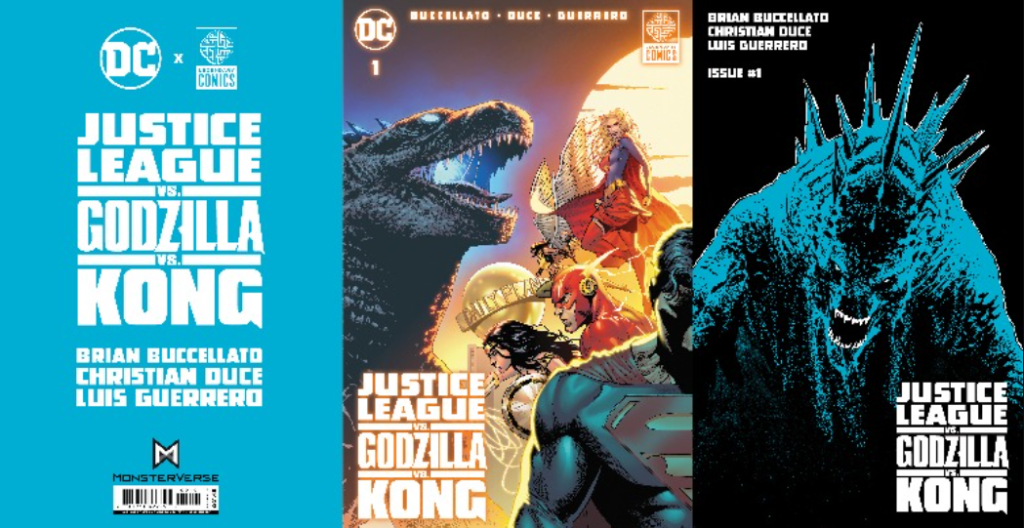 Take a look at the striking main cover for "Justice League vs. Godzilla vs. Kong" #1, illustrated by Drew Johnson. You can also find sound chip variants that include Kong and Godzilla roars by Duce and Guerrero. Moreover, esteemed artists like Jim Lee and Scott Williams, Rafael Albuquerque, Francesco Mattina, Dan Mora, and Alan Quah will be providing their own variants for this exciting issue.
Godzilla and King Kong Will Fight the DC Universe
Get ready for the thrilling clash in "Justice League vs. Godzilla vs. Kong" as the official first look reveals Superman facing off against what appears to be a robotic King Kong. As the Justice League watches the intense battle unfold, The Flash springs into action, adding to the excitement of the upcoming crossover.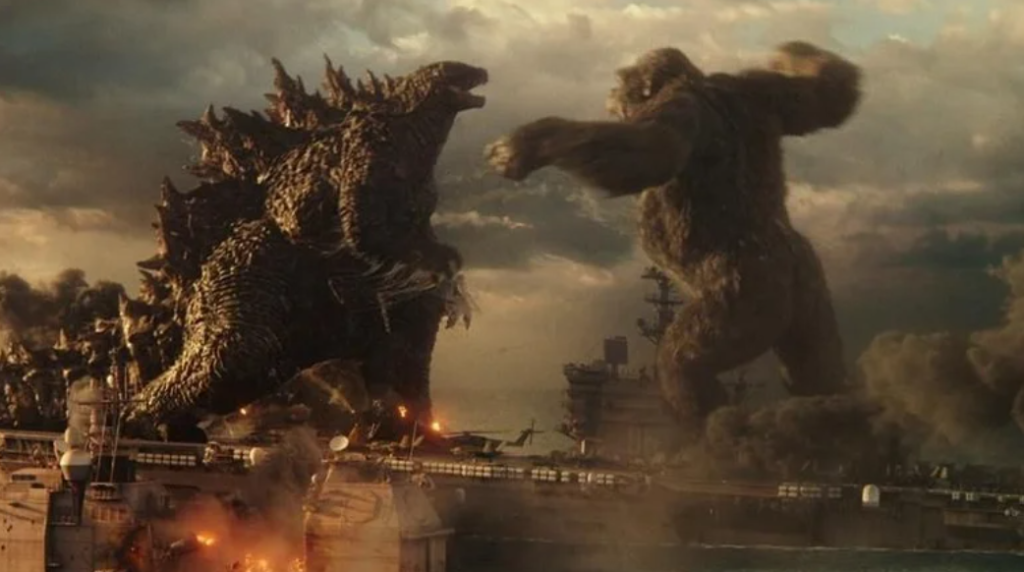 In the second unlettered preview page, we see the Legion of Doom deep in the jungle, pursued by a fierce Skull Devil. However, their peril is short-lived as King Kong leaps into action, ready to confront his longtime adversary and provide an unexpected twist to the battle.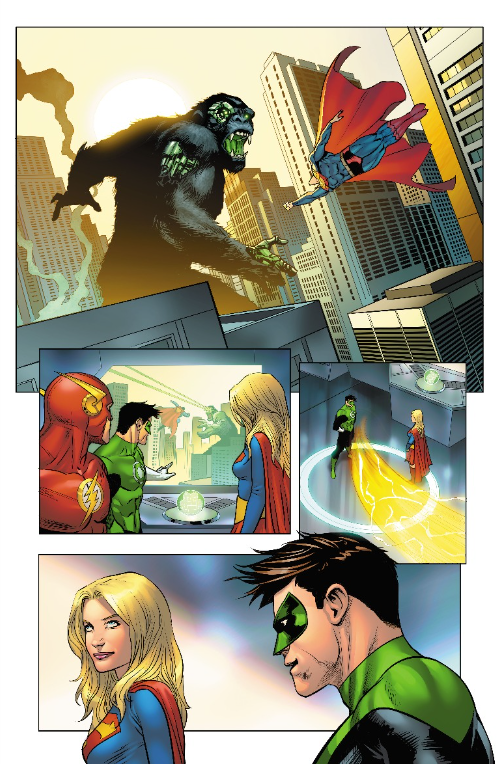 In the last preview page, we witness a romantic rooftop dinner between Lois Lane and Clark Kent, but the tranquility is shattered when Godzilla makes an unexpected appearance in Metropolis. It's evident that the arrival of the Kaiju will call upon Superman and the other mighty heroes of the DC Universe. Don't miss the thrilling splash page and the exciting text solicitation for "Justice League vs. Godzilla vs. Kong" #1 below.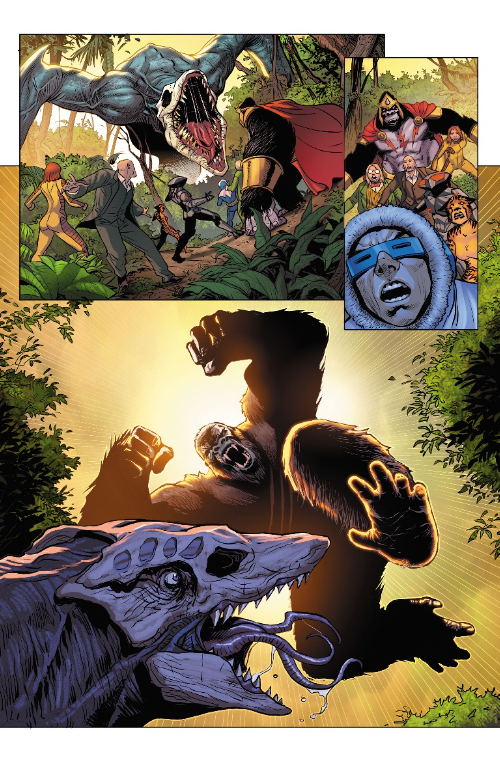 When the Justice League faces off against the Legion of Doom, little do they know that it will lead to a dangerous event—the breach of the wall between worlds. Suddenly, Godzilla, Kong, and the Monsterverse creatures emerge on DC's Earth! What follows will be an epic battle of immense scale and destruction!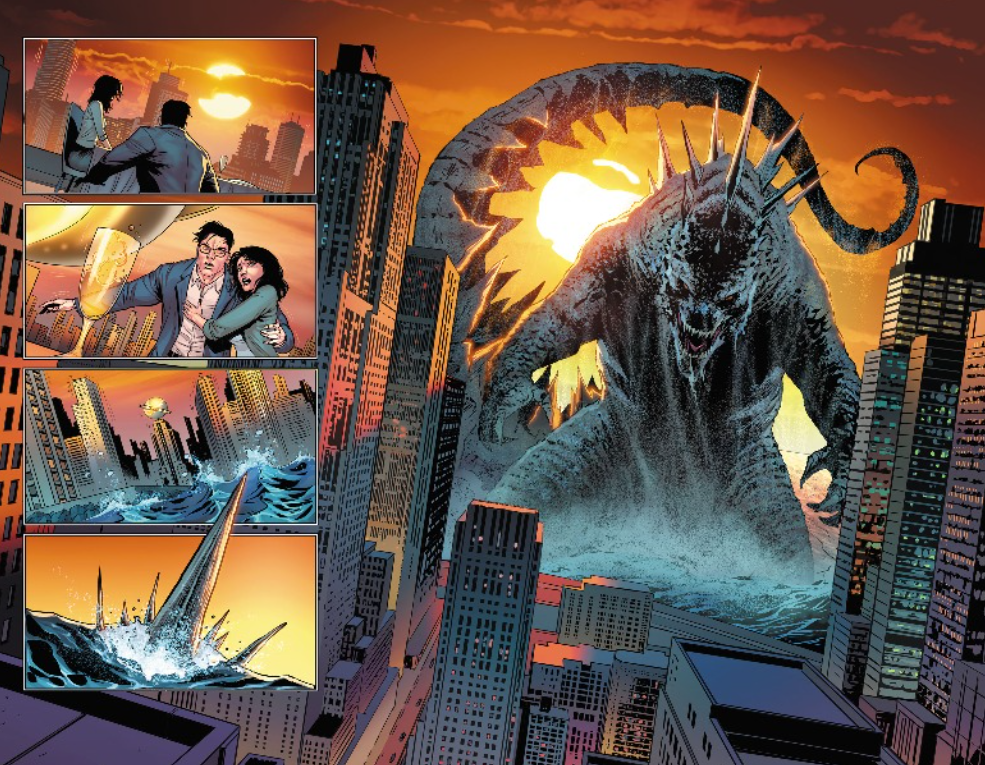 It's going to be really interesting to witness how the appearance of Godzilla and King Kong impacts the DC Universe's beloved heroes and villains. We're eagerly anticipating whether the Justice League will join forces with them to confront the menacing monsters or if they'll face off against the towering Kaijus themselves. Mark your calendars for the epic clash as "Justice League vs. Godzilla vs. King Kong" hits comic book stores on October 17!