The Avengers are fastly approaching a major landmark, and Marvel Comics is celebrating in style. As announced by the publisher, Avengers #750 will hit stands this November. It will give the superhero team a huge showcase with multiple stories and A-list creators to commemorate the occasion. On top of that, the oversized issue will also introduce a brand new team of supervillains to the Marvel universe. 
Per Marvel, Avengers #750 will be a 96-page issue consisting of several "game-changing" stories. It will be spun out of Jason Aaron's current landmark run on the series. The issue will feature a stacked lineup of artists including Carlos Pacheco, Aaron Kuder, Ed McGuinness, and Javier Garrón. Additionally, author Christopher Ruocchio (The Sun-Eater) will make his Marvel Comics debut. He is penning a story centered on Thor, working alongside artist Steve McNiven. 
The giant-sized issue will "be packed with revelations and jaw dropping moments," assures Marvel. This includes the introduction of The Multiversal Masters of Evil. This new group of villains was revealed in this year's Free Comic Book Day Avengers/Hulk #1!
Several covers for the book have been revealed as well, which we've included below for you to check out.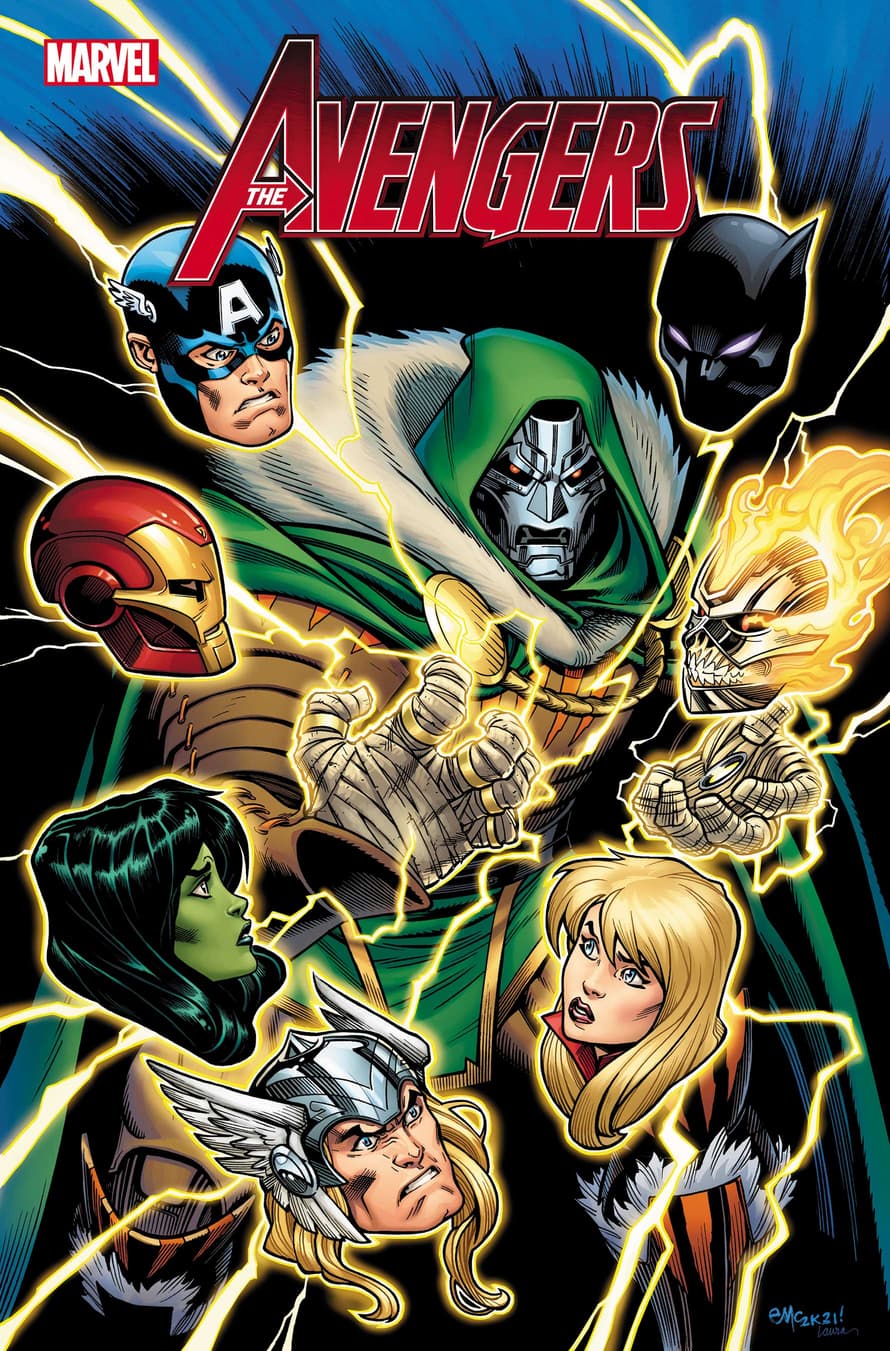 Here is the logline for Avengers #750. 
"Throughout this supersize extravaganza, fans will also witness the shocking conclusion of 'World War She-Hulk', finally learn the true purpose of the prehistoric Avengers, uncover the shocking secret of the Iron Inquisitor, watch the Avengers recruit some surprising new members, and follow the Ghost Rider on a quest for vengeance across the Multiverse that will spark an all-new era in Avengers history!"
"It's such an honor to be a part of issue #750 of AVENGERS, and I'm looking to celebrate the rich history of the title and its iconic characters by using this issue as the gargantuan-sized kick-off for a story that'll be as wildly sweeping and swing-for-the-fences epic as it can possibly be," Aaron said. "It's not just that everything I've been doing in the last 50 issues of AVENGERS has been leading to this, but there are threads feeding into the next year's worth of stories that stretch back to most every major series I've ever written in my 15 years at Marvel Comics."
"I'm honored to play a small part in this moment of Avengers history and thrilled to get to work with Steve McNiven to bring you all a little classic Thor," Ruocchio said. "It's a bit surreal to get to work with a character I grew up with, and I hope I've told a tale worthy of the God of Thunder."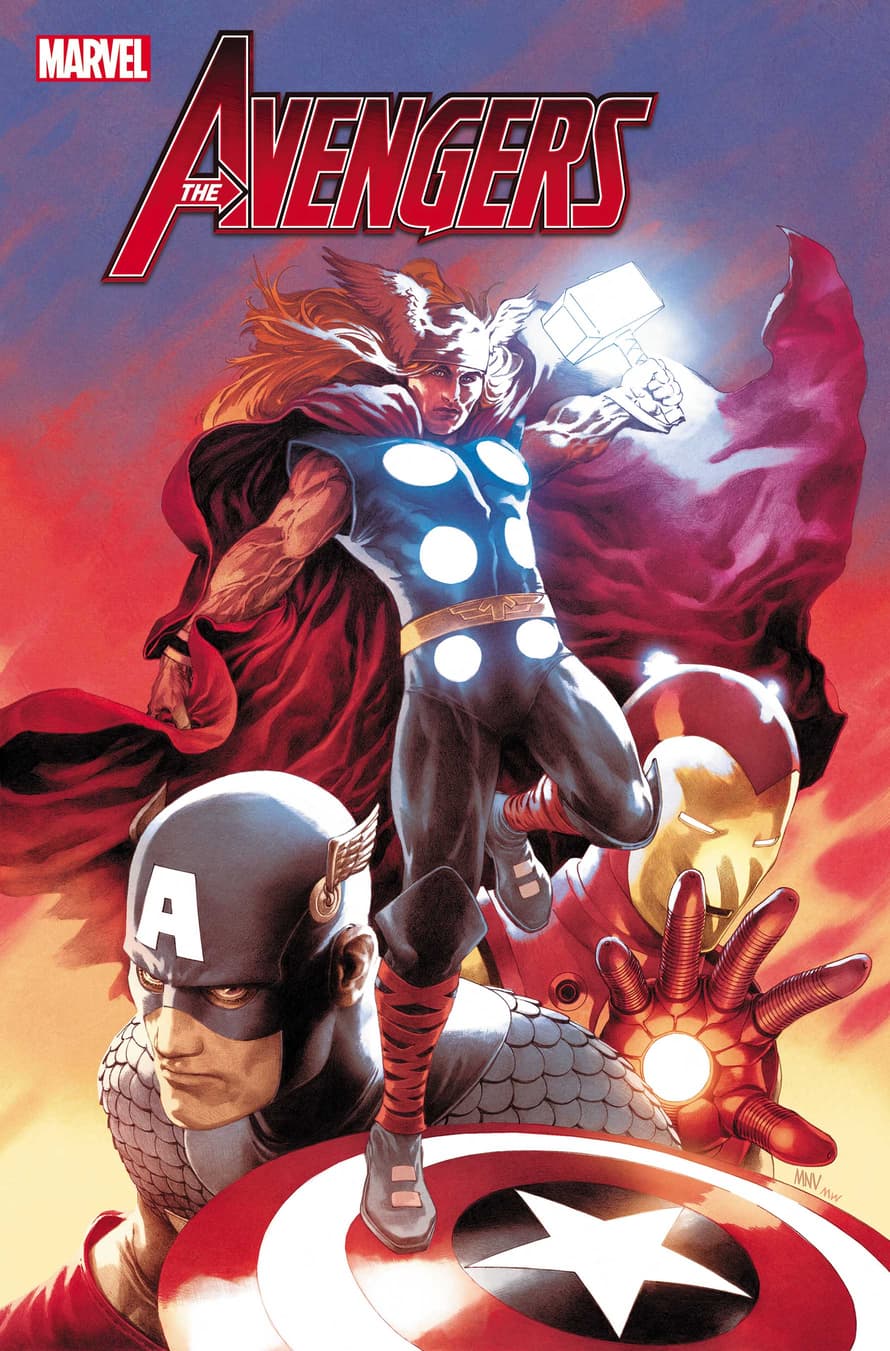 The Avengers were created by the legendary duo of Stan Lee and Jack Kirby. The group first appeared in the pages of The Avengers #1 back in 1963. They have been a staple at Marvel ever since. Not only in the comics but also on the big screen at the center of the Marvel Cinematic Universe. 
Avengers #750 hits shelves on November 17. 
What do you think? Are you excited about the book? Do you dig the idea of a new supervillain team? Join in on the conversation over on Facebook or Twitter!