Do you want Marc Spector's darker alter persona to be up and center when Moon Knight returns for its second season, or do you want him to continue hiding in the shadows like he has been doing up until this point? What do you believe the director Mohamed Diab has in store for the connection between the Egyptian god Khonshu and Jake Lockley?
After making his post-credit debut, Diab expressed his desire to find new ways to investigate Jake Lockley's conflicted but distinct relationship with the Egyptian divinity Khonshu. "I am interested in exploring his universe. Everyone is really curious about him, and [I want to] find out what happens in between those blinks, as well as who he is, what he loves, and who he loves. It holds a great deal of curiosity for me "Diab provided explanation. "However, one of the things that makes me happiest is the fact that the little details we sprinkled throughout the episode made viewers wait for Jake, wait for Jake, wait for Jake. But I believe it, he was brought up at the appropriate time, which was at the very end, knowing that Khonshu still has a hold on them."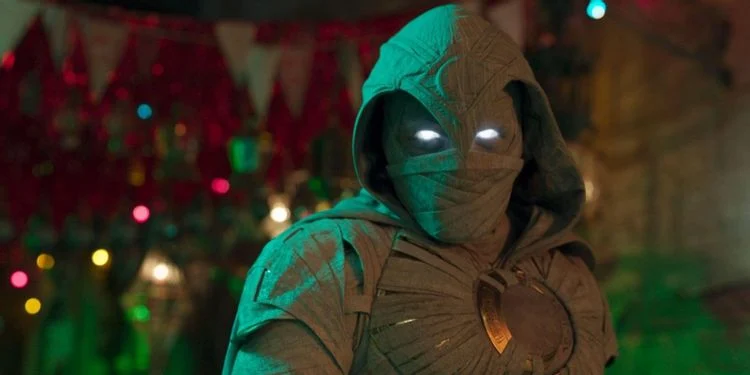 Throughout the length of the Moon Knight television series, various episodes dropped hints that Marc Spector, who suffered from dissociative identity disorder, had a third alter ego that coexisted with Steven Grant. These hints ranged from blackout sessions, the terrible aftermaths of which neither alter could recall, to the finding of a third sealed sarcophagus in the Duat that was comparable to the one holding Steven prisoner. Jake's existence and function as Khonshu's secret associate were eventually proven in the post-credit scene of the series' final episode. In this scene, Jake is shown freeing the antagonist Arthur Harrow (Ethan Hawke) from a mental hospital before carrying out the deity's orders to kill him. Because Marc "doesn't have any concept how tormented he genuinely is," as Khonshu disclosed to Harrow before he passed away, there is a way to alter his avatar through Jake without Marc or Steven recognizing it.
Read More: Moon Knight's (and Khonshu's) Powers Explained In Detail
Even though we only get a brief glimpse of Jake Lockley, Moon Knight managed to keep some of the comedic aspects of the character, such as his hat and the fact that he worked as a driver, albeit in Mr. Knight's limousine rather than a regular taxi cab. Jake, in contrast to Marc and Steven, has made the decision to speak Spanish well, which is a significant departure from his humorous persona. Previously, Diab defended the limited amount of screentime given to the character by stating that, "It would not have been fair to him if we had introduced him in the show without really giving him the time to develop and become a full character like Mark and Steven had been given the opportunity to do. I believe that the door is now open thanks to us."
Since Issac has stated that there are "absolutely no official plans to continue it," there is a possibility that we will not even see him play the role of Marc Spector or Steven Grant in the upcoming season of Moon Knight. As of right now, we do not know anything concrete about the upcoming season of Moon Knight. Having said that, he has also mentioned in the past that he might play the role if he enjoys the writing.
In addition to Marc's ignorance toward Jake, Moon Knight did not answer the question of where his wife Layla El-Faouly (played by May Calamawy) was or whether she had given up her role as a host for the Egyptian god Taweret. It also did not confirm whether or not she had given up her status as a host for Taweret.