Throughout the history of DC comics, Batman was more than just a man operating outside the boundaries of law. Batman was and still is the symbol of justice that gave the good people of Gotham hope. Even though Bruce Wayne became the first Batman and is Batman most of the time, writers wanted to demonstrate how the cape and cowl are not limited to one individual. Fans, on the other hand, never liked the idea of someone else being Batman for too long, so the role always found its way back to Bruce Wayne. Still, I think these issues are necessary in order to demonstrate just how important Batman is, and also how some people try to twist the image of Gotham's most famous vigilante. So, here are all of the characters that wore the renowned cape and cowl and called themselves Batman.   
Bruce Wayne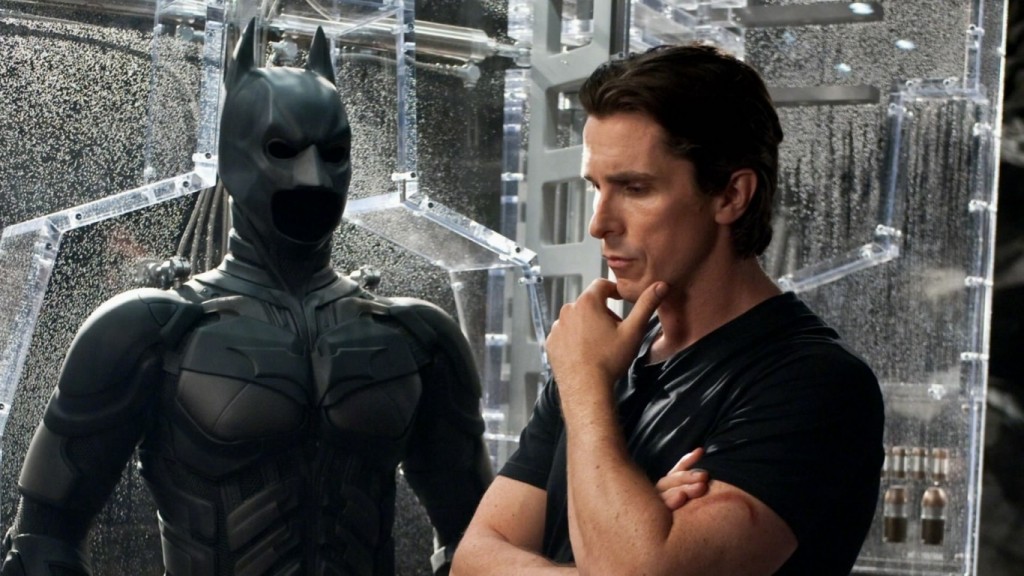 Everyone already knows this, so I won't waste too much time explaining Bruce Wayne. There are different origins stories detailing how he became the caped crusader, but they all lead to the same outcome. Let us proceed immediately to other characters who stepped in when Bruce was prevented from watching over the city.   
Dick Grayson - Nightwing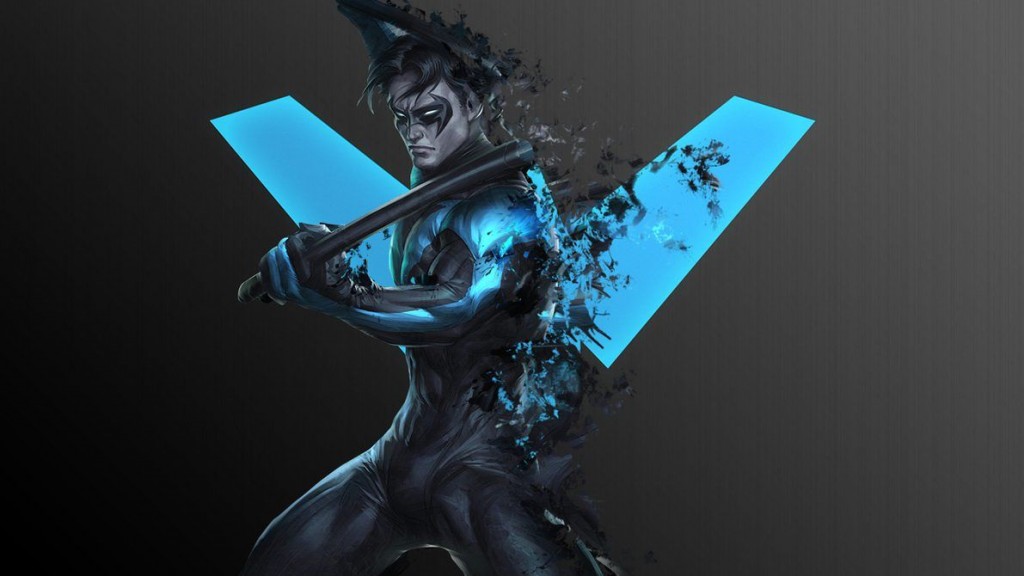 Dick Grayson was the first Robin and, in order to establish his own identity, eventually became a hero called Nightwing. In the Batman comic called "Knightfall", a villain named Bane broke Batman's back, so Dick Grayson was asked to step in. However, he declined, since he thought Nightwing was a strong enough figure on his own, but he took over for a while in the end, just until Bruce recovered. Someone else was Batman throughout the events of Knightfall, but I'll get to him later. After the events of "Final Crisis"  Bruce Wayne was supposedly killed by Darkseid, so  Dick  Grayson officially became Batman, until the event that started "New 52". Much like during Knightfall, Dick initially refused the offer, but he could not allow for someone else to take over and tarnish the image of Batman and accepted the role in the end. The upcoming animated movie "Batman: Bad Blood", will feature Dick Grayson as Batman for most of the film.    
Jean-Paul Valley - Azrael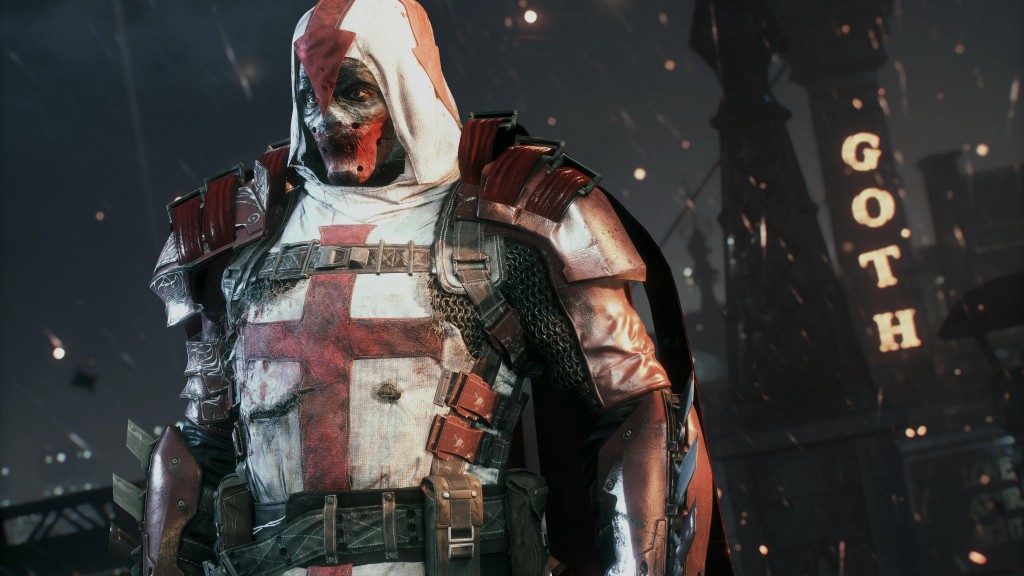 You know that Order of St.Dumas from TV series "Gotham"? Well Jean-Paul Valley, a.k.a. Azrael, was one of their agents who was subjected to complex mind conditioning, and thus was programed to follow the order's bidding. Luckily, Bruce and Alfred managed to help him regain his free will, and he became Batman's apprentice. During the events of Knightfall, when Dick Grayson refused to be Batman, Azrael was the one to rise to the challenge. Unfortunately, he became blinded by power and thought he could become a better Batman, so he changed his methods and became more sadistic. Bruce could not allow this Knightfall Batman to run rampant, so he stopped him and asked Dick Grayson to fill in for a while.     
Jason Todd - Red Hood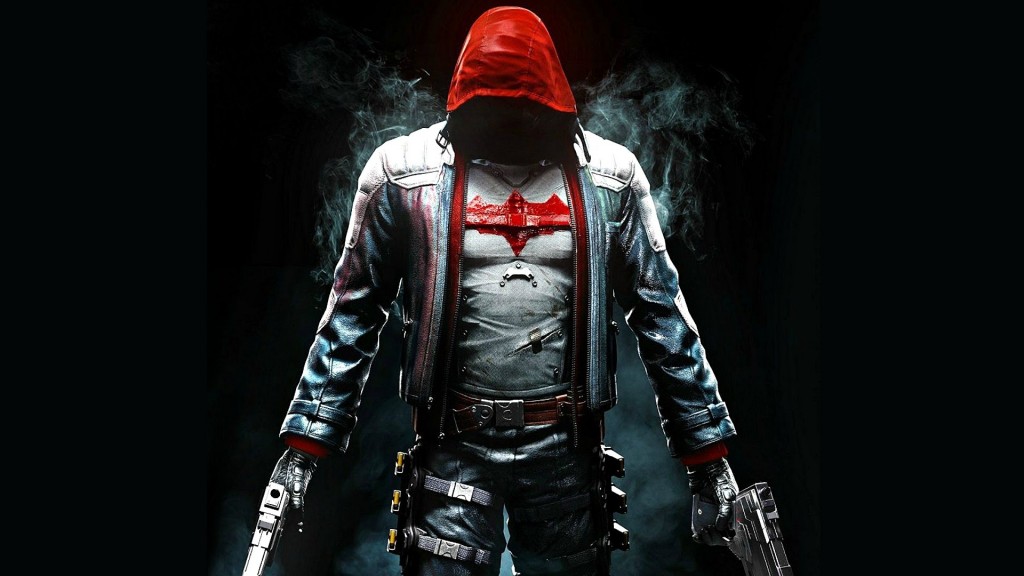 Jason was the second Robin who was killed by Joker in "Batman: Death in the Family", but was brought back to life using the Lazarus pit, and became a hero known as the Red Hood. He still fights crime, but his methods are a bit extreme, since he uses guns and does not hesitate when it comes to killing criminals. As mentioned, Batman disappeared and was presumed dead during "Final Crisis", so the fight for the cowl began. At one point, Jason Todd took the cape and started shooting criminals dressed as Batman. Dick Grayson could not accept this so he managed to stop him and became the new Batman.   
Tim Drake - Red Robin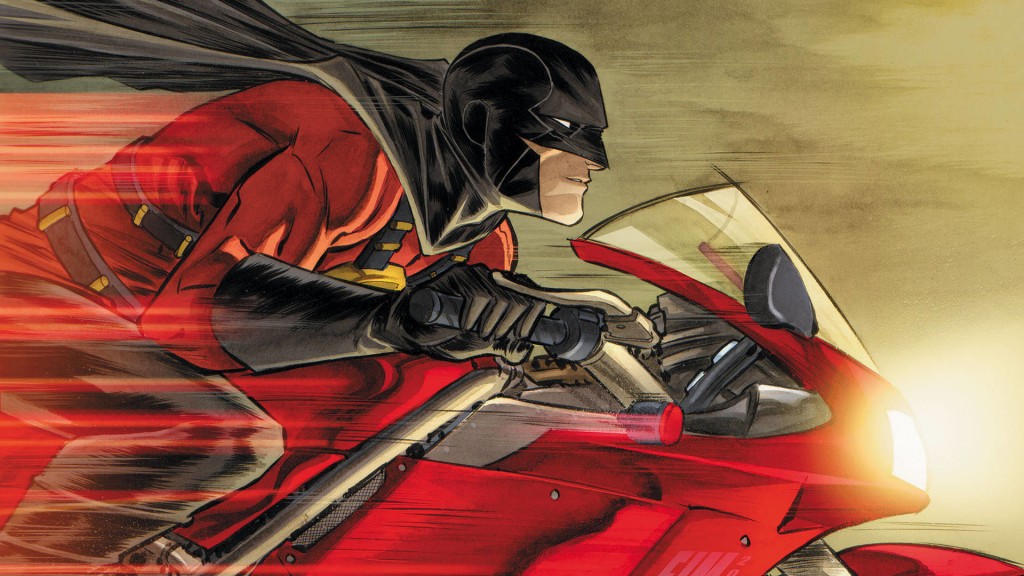 Tim Drake was the third Robin, who later became Red Robin and the leader of the "Teen Titans". In various "Teen Titans" comics that take place in future, Tim Drake is the one who wears the outfit of the caped crusader.   
Damian Wayne - Robin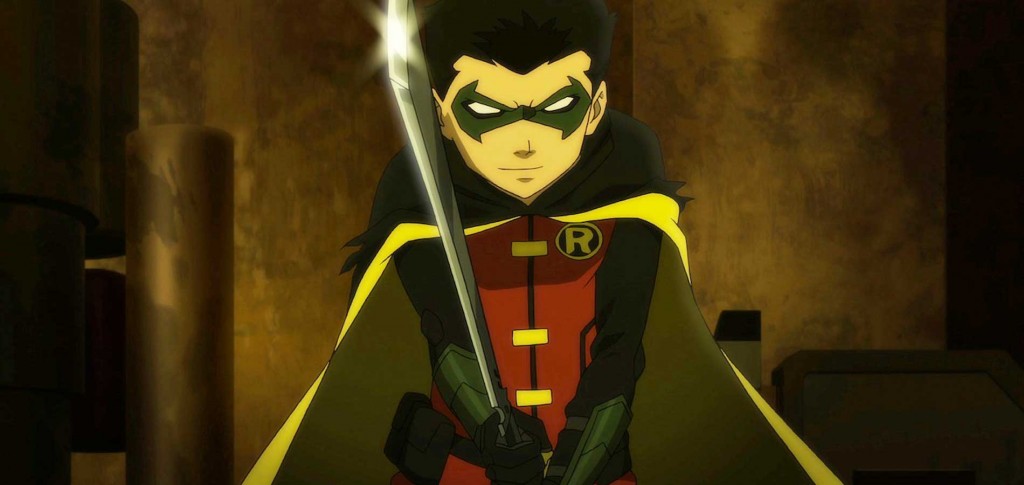 Damian Wayne is the son of Bruce Wayne and Talia al Ghul, and much like Tim Drake, he is also one of the possible Batman choices for the role of Dark Knight.
Terry McGinnis - Batman Beyond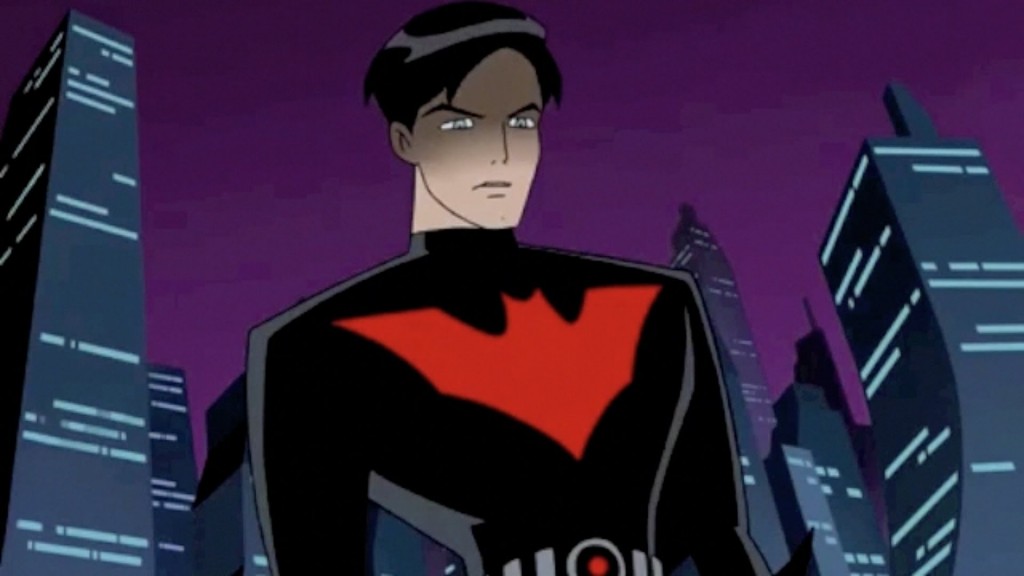 All of you who have watched "Batman Beyond" know Terry McGinnis. He is a high-school student who stumbles upon old Bruce Wayne and is trained by him to become the new protector of Gotham. It was revealed in "Justice League: Unlimited" that Terry is actually a clone made out of Bruce's genetic material, which, in a way, makes him Bruce's son. He was created by Amanda Waller, the leader of an organization called "Argus", because she thought that Gotham will always need a hero like Batman. Since Bruce Wayne was the most successful Batman, cloning him would be the next best thing. In the comic books, Terry was an infant who was saved by Damian Wayne, who taught Terry how to be the next Dark Knight.  
Roman Sionis – Black Mask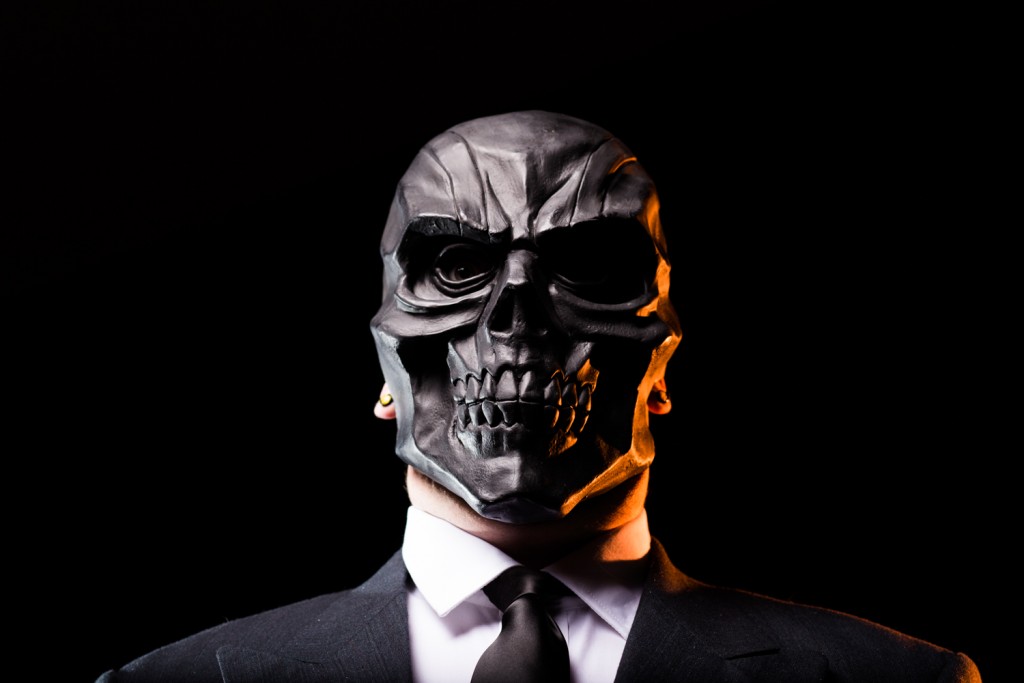 Roman Sionis, or Black Mask, is a wealthy and influential crime lord, who wore the Batman outfit and committed crime. His goal was to make the police chase Batman and keep him busy.  
Bane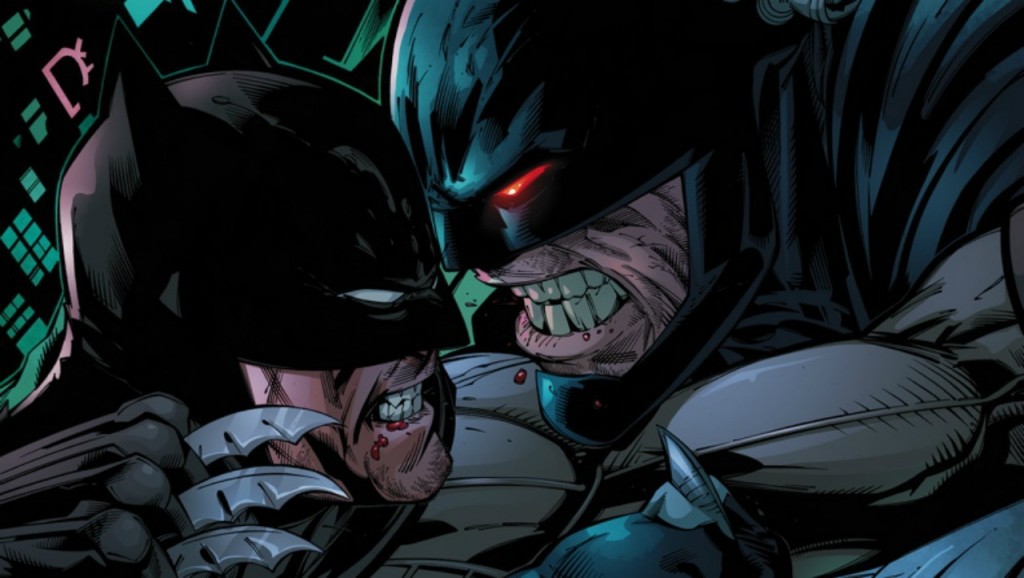 In the "New 52" comics, Batman was not in Gotham during the events of "Forever Evil". Penguin became Gotham's mayor, criminals started to organize, and Bane had his own evil agenda to rule Gotham. Since the best way to rule the criminals of Gotham is through fear, Bane became Batman, and set out to instil fear in the hearts of Gotham's villains. Since Bane fought criminals, the people of Gotham started to support him, and Bane promised them a safe haven. Much like in the movie "The Dark Knight Rises", Bane gains complete control of the city, the GCPD is defeated, so they can't stop him, and everyone relies on Bruce Wayne to arrive and fix this mess. Batman eventually comes back, defeats Bane and works together with Jim Gordon to restore Gotham to its former glory the best he can.     
Jim Gordon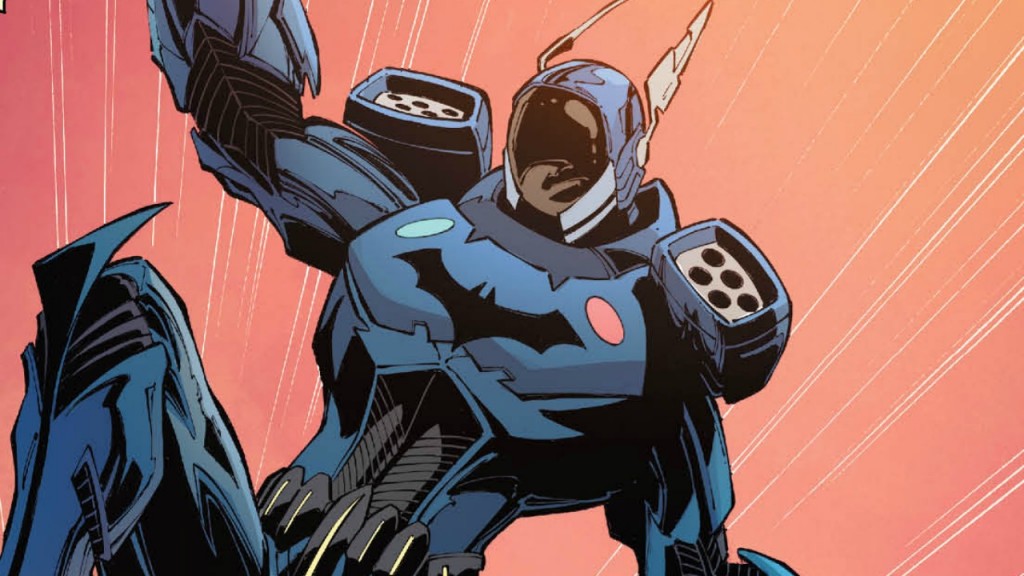 After "New 52 Scott Snyder's Endgame", Batman disappears, and Gotham's criminal activity spikes yet again. The government decided that the city of Gotham needs Batman to keep raging criminals in check, so they started their own Batman training facility. So, the government wanted to create its own Batman, but since Jim Gordon knew the city of Gotham the best, the role was primarily offered to him. Jim pondered on this request, but after considering the benefits of a Batman who operates within the Law, he decided to accept this role. Jim was trained, got a new haircut, quit smoking and received a mechanical bat-suit to fight crime. His first objective was to track down and arrest all of the other vigilantes that previously worked with Batman. We all know Bruce Wayne will eventually become Batman again, it's just a matter of time.
I hope you found some interesting information that you didn't previously know. Also, if you know some other instances when someone other than Bruce Wayne was Batman, feel free to share your insight in the comment section below.