An average of 7 superhero movies per year will be released starting from next year, 2016, until 2020 - and that is without the movies which were announced or talked about by the studios, without receiving a release date.
So what other superhero movies can we expect to make their way on the silver screens?
The Batman
DC and Warner Bros have said, when the slate of superhero movies was announced, that they are not planning for neither Batman nor Superman solo movies. Of course, they did say that these plans might change.
And it appears that they have already, since Ben Affleck not only teased that he is interested in directing a superhero movies, but he also officially announced that he'll do that. In this way, just like everybody expected (or, at least, wanted ever since he became the new Batman), his film will be simply called The Batman.
Most obviously, there is nothing known about this superhero movie yet - not even a release date, though it is expected to hit sometime in 2018.
Ben Affleck won't just direct and star, but will also work on the script, together with Geoff Johns (who wrote for quite a few DC animations and is also attached to pen SHAZAM!). We can assume that The Batman will feature a villain who knows the secret identity of the Dark Knight - Red Hood or Hush, it is all the same.
Bring it on!
New Mutants
New Mutants is a project coming from Fox and will revolve around, you've guessed it, a younger team of superheroes. After all, X-Men: Apocalypse has already refreshed the roster, with some new additions too.
Originally a team comprised of characters such as Cannonball, Karma, Mirage, Wolfsbane and Sunspot, we don't actually expect for all these characters to actually make an appearance. We do expect some of them, together with the newly introduced Cyclops, Storm, Jean Grey, and Nightcrawler.
Of course, there is no release date for this project. However, Fox does have an open slot for a superhero movie, sometime in 2017. However, it that spot will indeed be occupied by the X-Men/Fantastic Four crossover, then the New Mutants might arrive a tad later.
Justice League Dark
Justice League Dark is one of those superhero movies which should be helmed by directors such as Guillermo del Toro"¦
About a year ago, this particular director started teasing us about this project. Then, this spring, he said that he already forwarded the first draft of the script to Warner Bros. Unfortunately, the studio wanted for Justice League Dark to hit the big screens in 2015 - with del Toro already working on Pacific Rim 2.
So he chose his own project, leaving Warner Bros.
Part of the Dark Universe, this superhero project has been sent to New Line Cinema, a subsidiary of Warner Bros. A new director wasn't announced yet, just like no casting choices have been made. While 2017 was the year in which the studio wanted to release Justice League Dark, we may say that these plans are now scratched.
Sandman
This is yet another project which was teased for quite a few years now. We can't even remember who started it. But what we do know is that Joseph Gordon Levitt is working on it - though we do not know in what capacity. Directing? Writing? Starring?
Your guess is as good as ours. However, he did say that this will be a superhero movie like none other, an action fantasy film without and punches being thrown. Well, we are excited already.
We must also mention one more thing: Tom Hardy, about 2 months ago, said that he is working on a new DC film. Could this be it? We sure hope so!
This one was also sent to New Line Cinema.
X-Force
X-Force comes from Fox and, if we are to believe the rumors, it is meant to also act as a sequel to Deadpool. For quite a few years now, many have talked about this project, without anything actually materializing.
While the X-Men Universe on the big screens is a pretty bleak one, this superhero movie (and, potentially, franchise) will focus on the darker storylines. Furthermore, its main stars won't be superheroes, but rather antiheroes.
While we have no idea how this will happen, Cable has already been confirmed, as well as Deadpool (hence the sequel title"¦). Jeff Wadlow is, reportedly, working on the script.
Obviously, there is no release date for this movie. However, as said, Fox does have an open slot in 2017"¦
Legion of Super-Heroes
This is an old rumor (which was not debunked). According to it, DC is planning a Legion of Super-Heroes movie, after acknowledging the mega-success of the Guardians of the Galaxy. A 31st century period film (if we may call it so), the movie would be focused on how the 21st century Justice League has shaped the future.
There is literally nothing known about this superhero project, though it is expected for it to arrive sometime in 2018.
Metal Men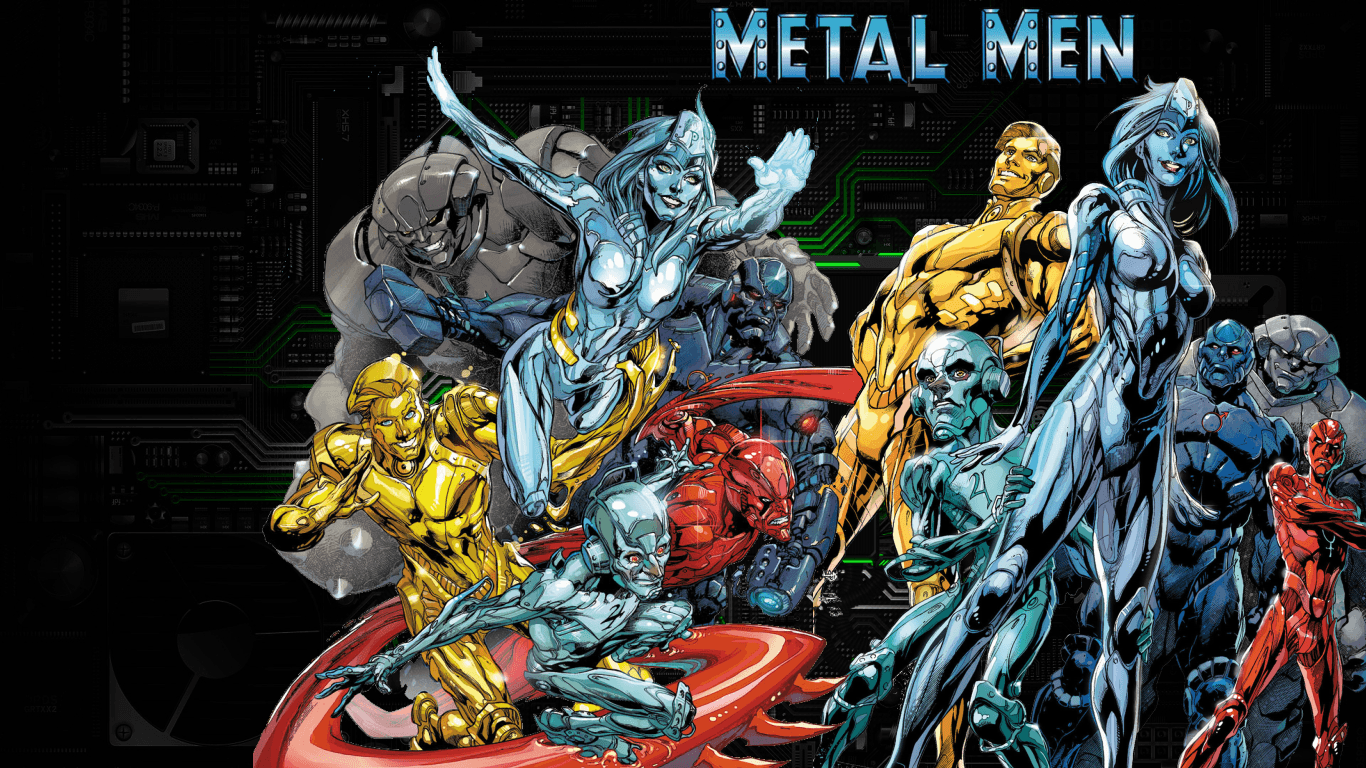 This is a long shot, but it is still worth mentioning - Metal Men has been discussed as a superhero flick since 2007. Basically, it would revolve around a mad-scientist persona and his/her sentient, well, Metal Men.
Just like Suicide Squad (and even Legion of Super-Heroes), Metal Men is the kind of superhero flick which is appealing because it isn't like the rest. But, as said, this is a long shot - and we may have to wait for it until the DC Movie Universe has been established.
Man of Steel 2
Obviously, one will be made. However, it is anybody's guess. We don't expect for this superhero to have a solo film in the following couple of years. So maybe, just maybe, after the Justice League Part Two we'll see the Man of Steel in a new adventure.