The Marvel Cinematic Universe will be a decade old next year, and as with any multi-year spanning multi-chapter story, there are bound to be some loose ends. So here are some of those things that have been left hanging, forgotten, or otherwise ignored by the films at large. I tried to leave out questions that have been answered by tie-in comics or TV shows, as well as questions that are obviously going to be answered by future movies. So here we go!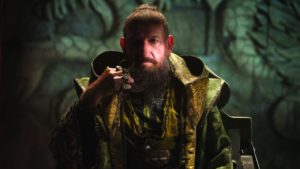 Source: ign.com
10. Who is the real Mandarin?
Way the hell back in Iron Man, we were introduced to the Ten Rings, a terror cell operating out of Afghanistan.
Their most notable act was kidnapping Tony Stark and trying to force him to build a superweapon. But they screwed that up spectacularly, because they somehow let him build a suit of armor and escape. Like, come on, a suit of armor does not look like a missile system. If you aren't gonna post a guard with the prisoner, at least put a nanny-cam in there. But anyway, the Ten Rings were a pretty obvious callout to noted Iron Man villain The Mandarin.
And when Iron Man 3 rolled around, we finally got to meet him…except it wasn't really him. In a brilliant red herring move, the easy-to-blame specter of foreign terrorism Mandarin was just a figurehead, set up to protect Aldritch Killian, the real mastermind. But in the All Hail the King one-shot, we find out that there is in fact a real Mandarin. He's the head of the Ten Rings, and he's displeased about having his name dragged through the mud. While it's pretty likely that we'll never hear about this again, it'd be nice to get to see a real-deal Mandarin on screen.
Also, All Hail the King is genius, and if you haven't seen it, what are you doing?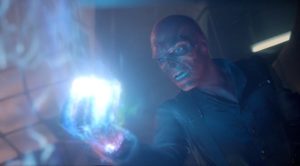 Source: moviepilot.com
9. Where'd The Red Skull go?
Captain America: The First Avenger is one of my all-time favorite Marvel movies. But there's one thing about it that's always bugged me: What happened to that Red Skull fellow?
Seriously, the end of that movie had him holding the Cosmic Cube stupidly named thing that I hate calling by its dumb movie name…*grumble grumble*…"Tesseract" as it opened up a dimensional gate above him. He was then sucked into it, and he disappeared.
And we never saw him again.
Pulling back the curtain for a moment, this happened because Hugo Weaving does not like to do sequels. He just doesn't. And he's said before that he has no interest in returning to the story of The Skull. So without him, it looks like Reddy might as well be dead for the time being. Things – and people's minds – do change, however, so we don't know anything for sure. But if I were a betting man, I'd say we won't get this mystery answered any time soon.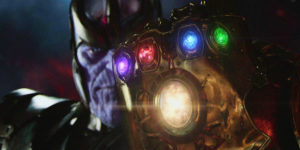 Source: screenrant.com
8. Why are there two Infinity Gauntlets?
This one was long thought to be a plot hole, but the fine folks at the Marvel Cinematic Universe Wiki cleared it up. However, clearing it up resulted in a different mystery.
In Thor, an Infinity Gauntlet can be spotted among Odin's belongings in the trophy room. This one looked like it was decked out in all of the Infinity Gems…I'm not gonna call them "stones"; "stones" sounds dumb…*sigh*…"Stones", which would be a big deal.
However, after Avengers: Age of Ultron, Thanos got annoyed and retrieved his Infinity Gauntlet from his own big vault to go collecting Infinity Stones himself. But, what the hey, wasn't this a plot hole? How'd he steal the Infinity Gauntlet from Odin? Well, he didn't! Yeah, remember the Gauntlet in Odin's vault? That was the right-handed one. Thanos' was the left-handed one. There were two. But why? There was only one set of Infinity Stones?
So what's the mystery here?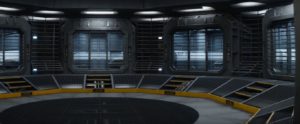 Source: marvel.wikia.com
7. Where did The Raft come from?
Captain America: Civil War introduced the massive sea-based prison "The Raft" as just "the place where the Avengers are". This means that I have some questions. Where did The Raft come from? There wasn't exactly a huge surplus of supervillains that needed to be locked up. Most of them were dead. And the Abomination was somewhere else.
So what's the point of the thing?
Who built a giant floating sea-prison all with the purpose of jailing at most seven people?
Who funded that thing?
We know SHIELD didn't. Did the regular old us government build that giant oceanic gitmo? because that seems like a public relations disaster and a violation of the constitution. The construction on that thing must've been a nightmare.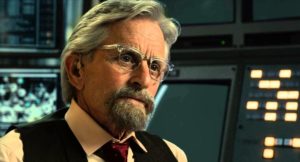 Source: marvelcinematicuniverse.wikia.com
6. What's wrong with Hank Pym?
I mean the film version. Not the wife-beating Ultron-building currently insane comics version.
I really liked Ant-Man. I thought it was one of the more underrated Marvel flicks, and I'm psyched for the upcoming sequel, but there was one plot hole that I felt got left unfilled. We established early on that Hank couldn't put on the suit again and that being the Ant-Man and using Pym Particles took a toll on a person. So what was that toll?
Darren Cross was driven coo-coo for Cocoa Puffs, but Pym seemed fine. Scott grew to giant size and experienced no negative effects. So what was wrong with Hank? Why wouldn't he put the suit on again? You could argue that it was because of what happened to Janet, but he was more than willing to let Hope pick up a suit, so that wasn't really it.
Hank just used Pym Particles too much. So what's the toll?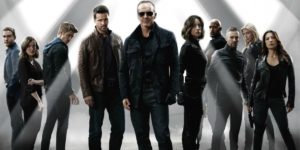 Source: screenrant.com
5. What happened to the rest of SHIELD?
SHIELD was a huge thing throughout the first phase of Marvel movies. Until they were uncovered to be mostly HYDRA and exposed.
Yes, Coulson and his crew have been slowly rebuilding over on his TV show, but the original organization was gigantic. Impossibly so. Where did all of those people go? Some of them popped back up in Age of Ultron under Nick Fury's command, but that's not enough of an explanation. Even when we add up all the people who are still SHIELD, and all of the people who are HYDRA, and all of the people Fury pulled out of hiding, we're still left with a huge gap.
SHIELD was a massive intercontinental organization. That required huge teams of people who are now out of work. At the very least, there's gonna be an unemployment crisis. And a huge supply of free agents on the market, killing machines looking for work.
In short, this is a bad thing. Someone should probably acknowledge it.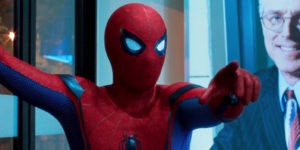 Source: denofgeek.com
4. When exactly does everything take place?
Look, the MCU timeline was annoying, but you could figure it out. Last year, a buddy and I sat down and put the whole thing down on paper, putting every scene in chronological order. It was crazy and awesome. I might put that thing up here if you guys are interested.
But very recently, Marvel screwed it all up.
VERY recently.
Spider-Man Homecoming started with a scene that clearly took place immediately following 2012's The Avengers (Avengers Assemble to my UK-based friends). After that, it skipped to immediately post-Civil War, or "Eight Years Later", as the film stated. This either means that Avengers was set in 2009 or Spider-Man and Civil War were set in 2020. This is downright confusing. It threw off my timeline something fierce. Guardians Vol. 2 set in 2014? That I get. But this is exhausting.
Stupid timeline. Messing up my fun and all.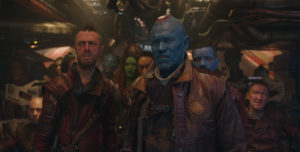 Source: marvelcinematicuniverse.wikia.com
3. Where are all of the other aliens?
So the Chitauri found Earth, and were met with one heck of a resistance. And the Ravagers visited the sprawling world in the 80s to pick up a young Peter Quill. Before that, Ego the Celestial visited for his own purposes. And the Asgardians have been planetside for hundreds of years. But why no one else?
Like, there are other aliens out there. Guardians and the upcoming Thor Ragnarok have shown us tons of them! So why are they staying away from Earth?
And don't give me that Oh, Earth's so unimportant and backward that they leave it alone BS. Earth has numerous superhumans, the Sorcerer Supreme, full contact with the Asgardians, multiple Infinity Stones, contact with the Inhumans royal line, and did I mention MULTIPLE INFINITY STONES!!!!
Earth should be swarming with alien life forms, but no, apparently they have their own sh*t going on. Good to know that no one cares about the most powerful things in the universe. Nothing of note there.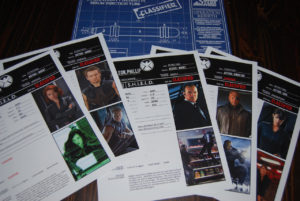 Source: marvelcinematicuniverse.wikia.com
2. Whatever happened to that whole "all of SHIELD's records being public" thing?
So at the end of Captain America: The Winter Soldier, Black Widow leaked all of SHIELD's hard data to all the world, and"¦no one noticed.
Like, this has come up once in the MCU movies. It was how Zemo found out about Winter Soldier killing Howard and Maria Stark. But he couldn't have been the only one to decode those files and look into them. Admittedly, we haven't had a huge amount of Earth-based present-time-period movies in that time, but there's some big stuff that should've come up.
Remember how HYDRA was monitoring Stephen Strange through Project Oversight? That info leaked over a year before Strange disappeared into the mountains to become the Sorcerer Supreme. Why was no one looking for him?
What info did HYDRA have on him? What about Hank Pym? Or that powered private detective in Hell's Kitchen? Or her bulletproof boyfriend? Or the blind demon? Or the guy who shoots people for vengeance? Or"¦the one we don't talk about?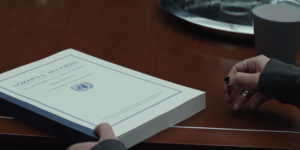 Source: marvelmovies.wikia.com
1. Are the Sokovia Accords still, like, a thing?
The Sokovia Accords were a BIG part of Captain America: Civil War, and involved all of the Avengers having to sign themselves under government watch.
But why did they just apply to the Avengers? There are tons of superheroes running around the MCU; why weren't they forced to sign? Why wasn't Doctor Strange pressured into surveillance, or Spider-Man, or Daredevil, or Ghost Rider? They all had great power, and the world at large knew about them.
No one tried to track down Thor or The Hulk or that Ant-Man fellow who's been all in the news and slap a signature to that name? What's that? No one but me cares about this? Okay, fine, but it's still weird!!! Very weird!!! Is anyone gonna care when The Wasp shows up? Or Captain Marvel? Or when the Guardians come to earth? No?
Because "Just The Avengers" is a pretty arbitrary line to draw when it comes to which superheroes the rules should apply to.
And there you go!! Do you have your own plot hole? Or a solution to the ones I mentioned? Let me know in the comments below!