In the latest issue of Marvel's "I Am Iron Man" #3, Tony Stark takes on the mantle of the Iron Shogun, equipped with remarkable new armor and weapons within the Mojoworld. While on a deeply personal mission, Iron Man's encounter with a young boy in dire need sparks memories of his own late mother. Determined to assist, he embarks on a journey to help save the boy's mother.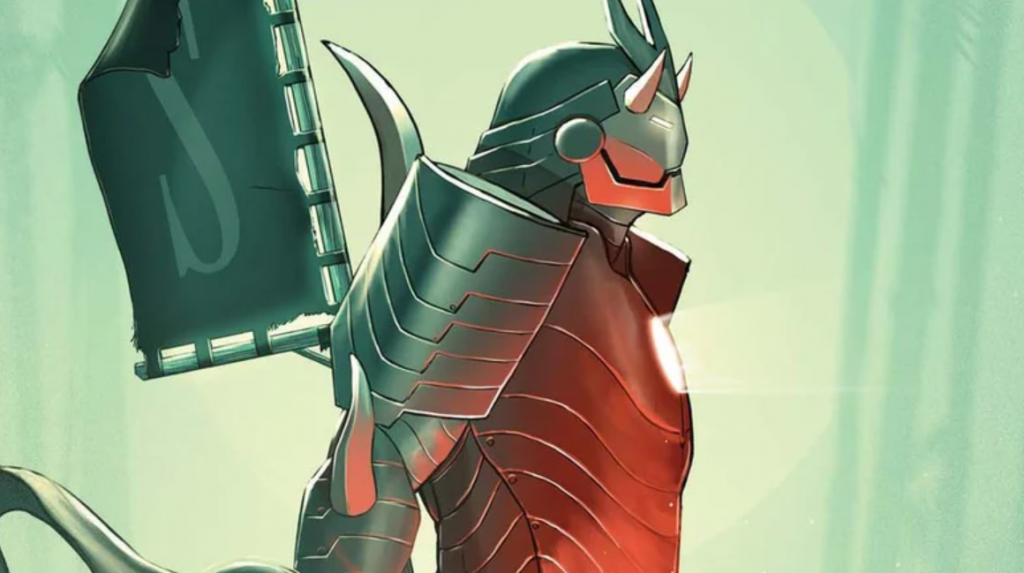 Stark's complex connection with his parents traces back to his formative years. Even in the present, Iron Man continues to uncover the hidden truths and untold secrets left behind by his brilliant inventor father, Howard. While Tony's relationship with his biological father was filled with expectations, it was his bond with his adoptive mother, Maria, that held a deeper and more nurturing connection.
Despite a devastating car accident that claimed their lives early in Tony's adult life, the memories of his mother's love and care remain strong. As Mother's Day approaches, Tony pays homage to his late mother by embarking on a special mission as the Iron Shogun. Driven by his own experience of loss, he endeavors to assist a young child in preventing a similar tragedy and safeguarding the life of his own mother. Witness how this heartfelt journey unfolds.
The Creation of the Iron Shogun by a Young Boy
In "I Am Iron Man" #3, a thrilling comic written by Muerwa Ayodele and illustrated by Dotun Akande and VC's Joe Caramagna, Iron Man takes on the persona of the Iron Shogun. Equipped with two plasma swords and an Oni mask, Tony Stark embarks on a fiery battlefield. As he confronts the Iron Monger, a surprising twist reveals that the villain is none other than War Machine, who deviates from the expected script. Tony and Rhodey's performance becomes apparent as they merely act out a scenario.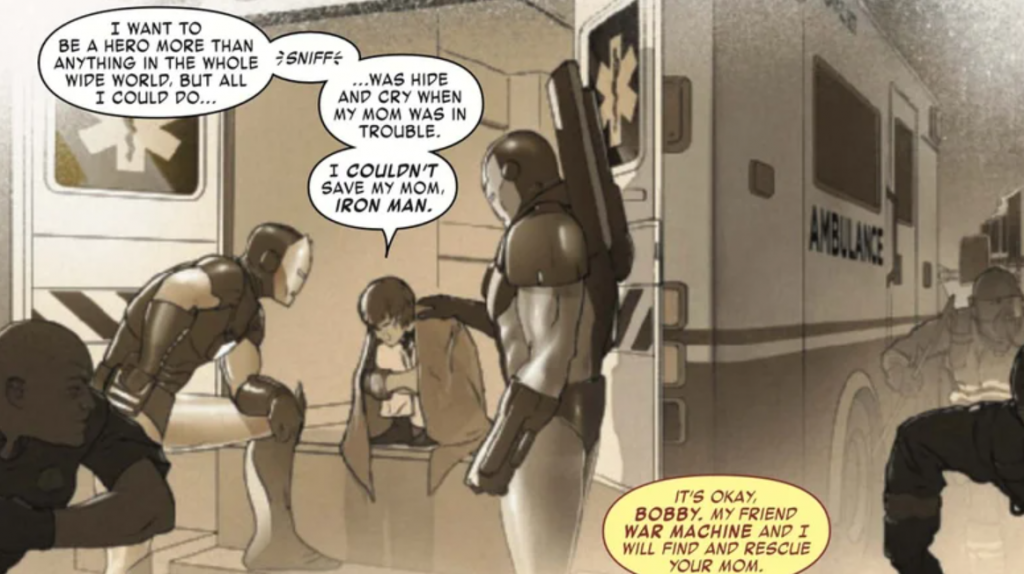 The driving force behind Iron Man's actions is a young boy named Bobby, whose mother has been abducted by the vile villain Mojo and imprisoned in the Mojoworld for his twisted amusement. Mojo has ensnared numerous Marvel characters, including the X-Men, and broadcasts their actions as his own reality show, entertaining his captive audience.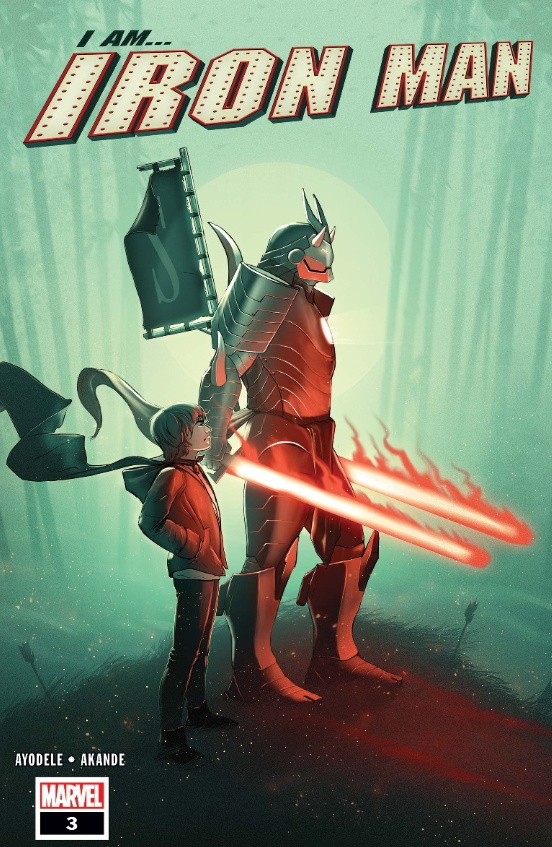 Iron Man's latest armor design is directly inspired by the vivid imagination of the young boy, Bobby. Flashbacks reveal Bobby's joyful moments playing with action figures alongside his mother, where the concept of the Iron Shogun takes shape in his mind. However, Mojo, intrigued by Bobby's creation, abducts his mother. To save her, Iron Man must navigate the unpredictable Mojoworld and adhere to a script crafted by Bobby himself. Following the storyline, Iron Man cleverly evades Mojo's traps, utilizing his new armor and weapons to great effect. Alongside War Machine, they orchestrate a spectacular display that leaves Mojo thoroughly impressed within his own realm. Returning to Earth, Tony successfully reunites Bobby with his mother, evoking a poignant reminder of his special bond with his late mother, Maria. The heartfelt reunion between the son and his mother becomes an immensely touching scene, marking a powerful conclusion to their journey.
Iron Man's Mission Takes a Personal Turn
After successfully reuniting Bobby with his mother, Tony Stark pays a visit to his own mother's grave. Memories flood back to Tony's infancy as Maria lovingly expresses her unwavering love for her baby boy. The comic delves into heartwarming flashbacks of Tony's childhood, showcasing tender moments of him playing with bubbles alongside his mother, Maria's gentle care when he got a splinter, and their shared moments working on a car together. The emotional journey culminates with a scene of Tony anxiously waiting outside a hospital room, clutching "get well" balloons, while his mother undergoes surgery following a tragic car accident.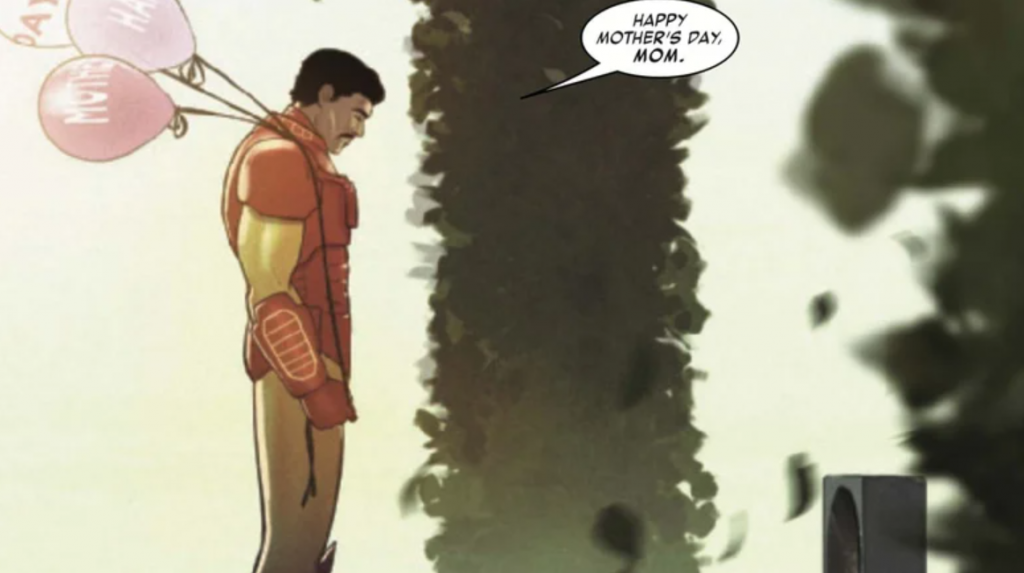 In the final pages of the comic, Tony pays a heartfelt visit to his mother's grave. Clutching a bouquet of balloons, he lovingly wishes her a happy Mother's Day. A tear escapes his eye as he gazes at her tombstone, revealing the words "Tony's Best Friend." This poignant moment highlights the deep bond they shared throughout Tony's life. As the story concludes, it becomes clear that Tony's adventures inside the Mojoworld as the Iron Shogun and his determination to reunite Bobby with his mother were a profound way to honor his own mother and the precious time they spent together. This bittersweet scene serves as a powerful reminder of the loss Tony experienced and the profound influence his mother had on him, driving him to become a hero and carry on her legacy.
"I Am Iron Man" #3, written by Muerwa Ayodele, with artwork by Dotun Akande and lettering by VC's Joe Caramagna, is currently available in comic book stores and online retailers. Fans can immerse themselves in the latest installment of this Marvel Comics series and delve into the thrilling world of Iron Man's heroic journey.