One of America's most distinguished and versatile actors, James Earl Jones has played Darth Vader since the original Star Wars way back in 1977. His distinctive voice has kept us engaged for more than 40 years and now it's almost time to bid goodbye. He has started moving away from his legendary voice role and we can't bear with it.
Vanity Fair reports that the 91-year-old actor has signed over the rights to his voice to Respeecher, a Ukrainian tech company that uses AI Technology. With this technology, one can keep the voices alive of those who have aged or passed away. Matthew Wood of Lucasfilm told the magazine that the actor "wished to keep Vader alive."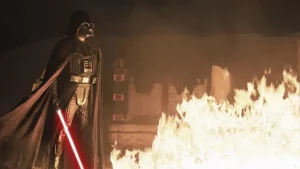 The iconic role of Darth Vader was commenced by Jones as a debut in 1977 and has been showcased on the small and big screens since then. At 91, he has decided to retire from the role. Since Jones holds a special place in his heart for the role, he wished to keep it alive through AI.
Matthew Wood, who is an editor at Lucasfilm, showed the capability of the AI Algorithm to Jones and he was convinced that his voice would continue for films to come. Although a lot of actors have been recorded like this in the past, we just wish there is no obstacle in the iconic role.
James Earl Jones' Darth Vader Legacy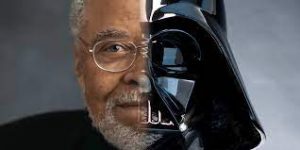 When Jones first debuted in the 1977 Star Wars film, his voice created an impact worldwide. His distinctive tone held hearts deeply and there has been no replacement for over 40 years. Now that he has retired from the role, there are a lot of speculations if the same legacy will continue. Interestingly, Jones has voiced the iconic villain in more than a dozen Star Wars-related projects.
With a career span of more than 60 years, he has won many awards in his lifetime. Jones is a celebrated EGOT (Emmy, Grammy, Oscar, and Tony). He also received an honorary Academy Award in 2011, being nominated for Best Actor in 1970 The Great White Hope.