Created by writer Stan Lee and artist Jack Kirby, The Hulk is the most powerful superhero who appeared in the debut issue of Marvel Comics in The Incredible Hulk in May 1962. American Comic books are crazy about Hulk for his extreme physical power and fighting tremendous battles. There have been so many incarnations of The Hulk who are intelligent and much more competent. Let's see how they have been ranked!
#5 Red Hulk Was A Tactical Mastermind
Red Hulk is a Marvel Comics character and the alter ego of Thunderbolt Ross. He is as big and powerful as The Green Hulk and that's why he is hated the most by the latter. Ross was so smart and intelligent that he used his brainy tactics to his advantage. With a knowledgeable foundation, he was able to defeat anyone and everyone. Can't say he is the smartest out there, but definitely has enough brain to defeat his rivals.
#4 She-Hulk's Brains Are Genius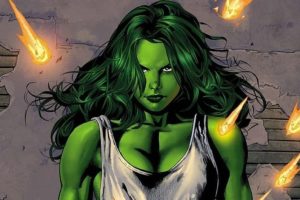 A green-colored 6-foot-7-inch superpowered hulk, Jennifer's life seems to be complicated but her brains overpower her situation every time. She is an excellent attorney who majors in superhuman law. Sometimes she loses her calm but manages to come out of every problem with her genius brain. Maybe the foundation of her strength lies in her being an Avenger and a member of the Fantastic Four. Wherever she has been, She-Hulk has been able to combat multiple battlefields, all because of her smarty pants.
#3 Professor Hulk Is The Most Stable One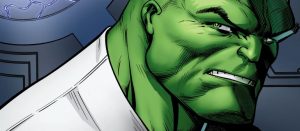 When Professor Hulk first appeared in Marvel Comics, he was deciphered to be an idealized version of Bruce Banner. Bruce Banner has managed to incarnate a Hulk around power, stability, knowledge, and the smartest of all time. Professor Hulk is the strength of the Savage Hulk and the intelligence of Bruce Banner with the cunning of the Grey Hulk. He is not emotionally drained and can do some of the most unbelievable things.
#2 Amadeus Cho Is Among The Most Intelligent People On The Planet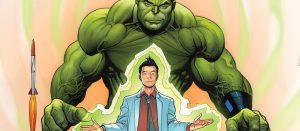 The reason why Amadeus Cho is called one of the most intelligent people on earth is that he knows how to use his brain and strength in balance. Before curing Bruce Banner of the Hulk, he remained in The Hulk's orbit for years. But for curing Bruce, he used the energy drained from him to become a Hulk himself. Even after going through so much, he managed to keep his intelligence intact.
#1 The Maestro Is The Most Dangerous Hulk Of Them All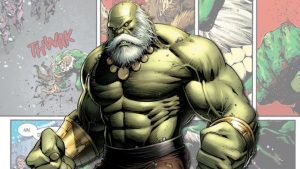 A deadly version of The Hulk from approximately a hundred years into the future, The Maestro is much more stronger than Hulk. He killed every hero and villain on the planet, outsmarting every foe. The Maestro is said to be getting smarter day by day, gaining knowledge and making his brain stronger. He is also a Mastermind Tactician who can take over the future in a gist.