No one could have imagined that 10 years after "Iron Man" launched the Marvel Cinematic Universe, it would still be going strong. The Marvel Cinematic Universe (MCU) has likely surpassed any other property in terms of scale, scope, and fanbase, with dozens of movies and an ever-expanding roster of TV shows taking us even further into the lives of the franchise's numerous characters.
Nonetheless, new people, places, and things constantly appearing throughout the Universe. Therefore, despite the fact that fans have become well-versed in the lives of so many MCU characters, the most recent movies and TV shows still manage to keep them guessing, whether by expanding upon cherished comic-book storylines, incorporating thoughtfully executed fan service, or finding new ways to make audiences fall in love with fan favorites.
The delight of being a Marvel Cinematic Universe fan is undeniably tied to the fact that the filmmakers never fail to surprise their audience, from "Iron Man" to "Spider-Man: No Way Home" and beyond. Therefore, in light of that, let's take a look at the most shocking moments from the MCU so far.
The Mandarin reveal in Iron Man 3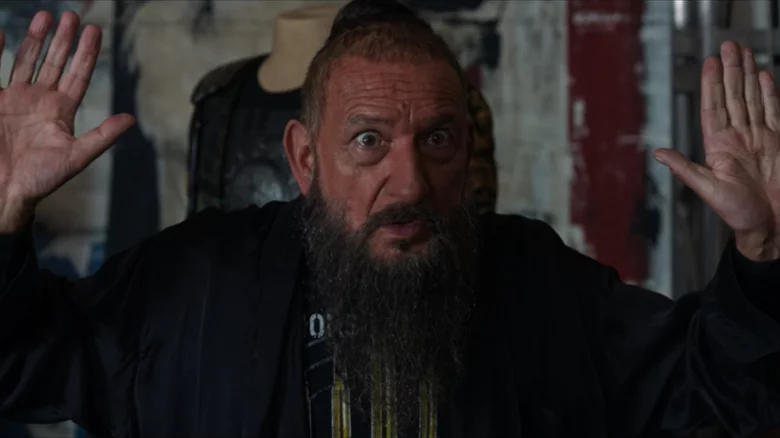 Many Marvel Cinematic Universe fans were surprised by "Iron Man 3's" huge reveal that the Mandarin's true identity was not who it looked to be. Like it or not, most viewers did not see the moment that Shane Black engineered coming, and it would become a pivotal narrative point in a different MCU film over a decade later.
Fans knew the Mandarin would be joining the "Iron Man" franchise when the first previews were published for the third film. The Mandarin has been Iron Man's antagonist in the comics for quite some time, so his inclusion felt both natural and unsurprising. However, Mandarin's racial background was never clearly established in the original comic books, and critics worried that hiring Oscar winner Sir Ben Kingsley as the lead actor signaled a whitewashing of the character.
In the end, Robert Downey Jr.'s Tony Stark learned that the alleged commander of the Ten Rings was actually an actor named Trevor Slattery who had been recruited to scare Stark while posing as the Mandarin. He was a self-absorbed coward who thought of the Mandarin as "simply a role," serving as a cover for the real genius, Aldrich Killian (Guy Pearce), who was behind this specific Mandarin terrorist threat.
A Marvel One-Shot short depicting Slattery's time in prison (and subsequent abduction by the "actual" Mandarin) was well-received, despite fans' mixed feelings about this retelling of Iron Man's arch-nemesis. Therefore, Marvel stunned fans once again in 2021 with "Shang-Chi and the Legend of the Ten Rings," by making Kingsley's Slattery an important supporting character and extending his journey as a prisoner of the lead character's father, the true Mandarin.
Kingpin's return in Hawkeye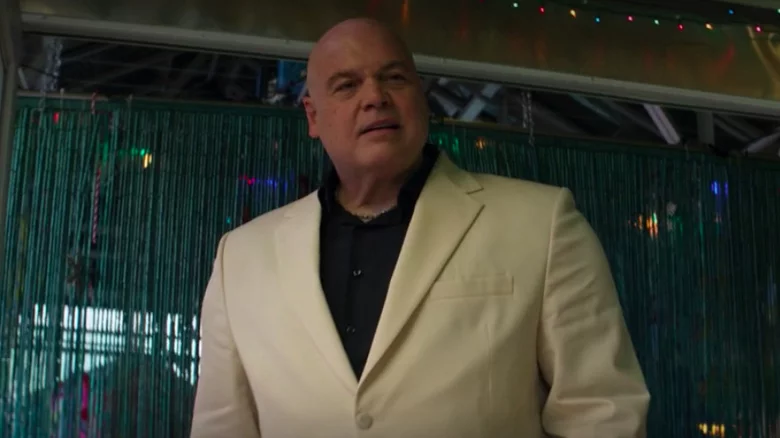 Throughout the 2010s, when the MCU was at its most successful at the box office, Marvel also made inroads in the television industry with shows like "Agents of SHIELD," which aired on traditional television networks and online video services. While "SHIELD" occasionally responded to events in Marvel movies and featured cameos from actors like Samuel L. Jackson's Nick Fury, the six "Defenders"-orbiting series produced through a headline-making partnership with Netflix had even less to do with the MCU than "SHIELD," aside from passing references to the Battle of New York.
While "Iron Fist" and "The Defenders" were mostly panned by audiences, "Daredevil," "Jessica Jones," "Luke Cage," and "The Punisher" were well-received during their 2015-2018 production window. With the cancellation of the Netflix series in late 2018/early 2019, it appears that the roles played by Charlie Cox in the role of Matt Murdock, Jon Bernthal in the role of Frank Castle, Krysten Ritter in the role of Jessica Jones, Mike Colter in the role of Luke Cage, and Vincent D'Onofrio in the role of Wilson Fisk will no longer be seen.
In December of 2021, after largely ignoring Hell's Kitchen's inhabitants for nearly three years, Marvel finally gave fans what they wanted. Just days after Charlie Cox's cameo as Murdoch in "No Way Home" and D'Onofrio's as Kingpin on the Disney+ series Hawkeye, the MCU seemed ready to accept the discarded Netflix heroes as canon.
Fans are hoping that these revelations will lead to not only more of Charlie Cox's Daredevil and Vincent D'Onofrio's Kingpin, but also the return of the performances by Mike Colter, Jon Bernthal, and/or any of the other actors who have portrayed these characters on Netflix.
Quicksilver's sacrifice in Age of Ultron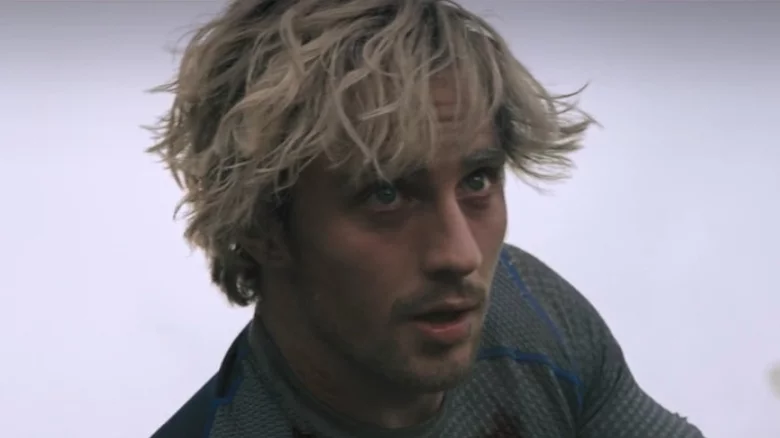 While "Avengers: Age of Ultron" isn't universally praised, it did introduce key elements that would come to define the MCU.
Most notably, Quicksilver and Scarlet Witch, alias Pietro Maximoff (Aaron Taylor-Johnson) and Wanda (Elizabeth Olsen), who spent most of the film fighting against the Avengers but finally became sympathetic characters, died. A decade later, much to the delight and amazement of MCU fans, this narrative would be revived, just like the Mandarin meshugas had been.
The death of Pietro, accompanied by the words "You didn't see that coming," was widely interpreted as Quicksilver's final lightning-fast move in the MCU. It's possible this was for the best, since Evan Peters' portrayal of the same character in the "X-Men" movies was not only more financially and critically successful, but also more widely admired. Thus, Wanda Maximoff's reaction to Taylor-conclusion Johnson's not only served as a formative experience, but also, by the time "WandaVision" was realized in 2021, as a plotline whose character dualism could be manipulated for story possibilities and to the enjoyment of MCU fans.
Quill's dance battle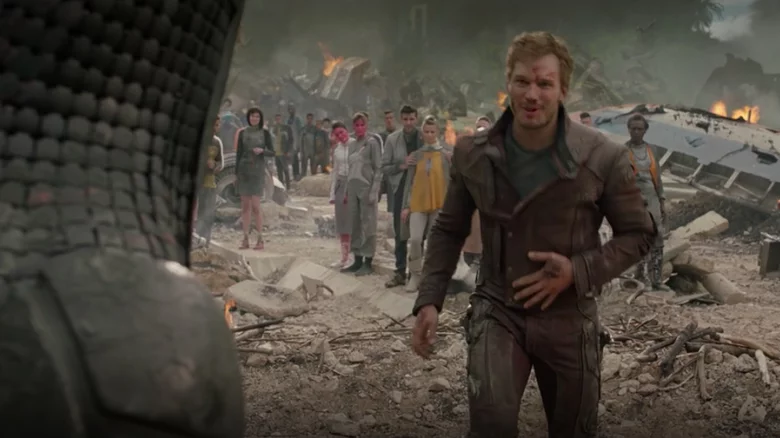 We've all heard the story by now: Peter Quill (Chris Pratt) was abducted as a child by the Ravagers and taken to space, where he's spent the past several decades living out the intergalactic fantasies of a '80s kid who watched too many movies, stealing artifacts and hearts from planets along the way. Dancing his way through heists and other Star-Lord exploits in "Guardians of the Galaxy" and larger MCU films, he is obsessed with Earth pop culture, largely fuelled by the mixtapes his mother left him before her death.
Most viewers were still getting to know the character in the original 2014 "Guardians of the Galaxy" when he was caught up in a galactic conflict between Xandar's Nova Corps and Ronan the Accuser; they probably expected a final act fuelled by weaponry, explosions, and abilities, not dancing.
Quill's odd personality traits end up being assets in the film's showdown. Quill challenged Ronan to a dance-off on Xandar rather than the spectacular fight that fans and superbeings would have expected.
Since Ronan was so befuddled by the Guardians' singing and shimmying in his presence, they were able to blast him and recover the Power Stone. An unforgettable climax for a now-iconic character played by Pratt, and the "Guardians" still rock 'n' roll after all these years.
Aunt May's fate in Spider-Man: No Way Home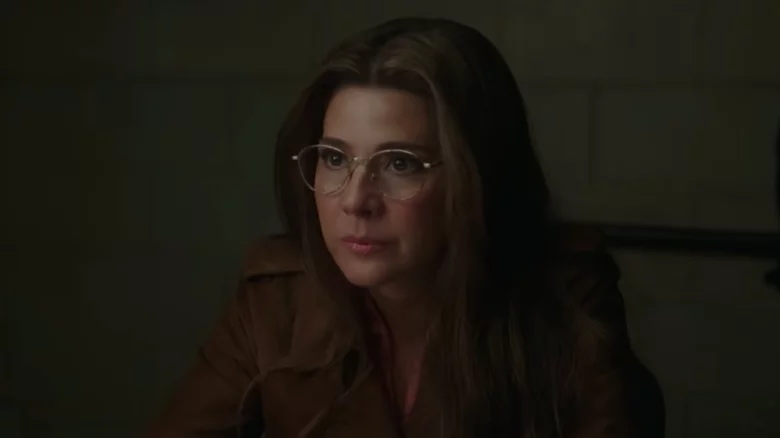 With the web-head (Tom Holland) teaming up with analogues that came in previous Spider-series and a "Venom" series tie-in, the third "Spider-Man" picture in the MCU was jam-packed with surprises. One of the film's most surprising scenes, however, has little to do with the stunt casting and everything to do with the audience's genuine investment in a tragic protagonist.
Before the Marvel Cinematic Universe, Uncle Ben's death served as a turning point in every "Spider-Man" story. Holland's Peter, on the other hand, had not had a Ben in his genesis tale but had instead been raised by Aunt May (Marisa Tomei) and seemed to find his fate without a comparable tragedy; that is, until now.
As May advises, Peter does not send the villains from other universes back home to perish, but instead helps them adjust to life in the MCU. Aunt May pays the price, though, when Green Goblin takes over Norman Osborn's body. Is that one of her last sentences? A warning: "Great power requires even greater responsibility."
Tony Stark confirms he's Iron Man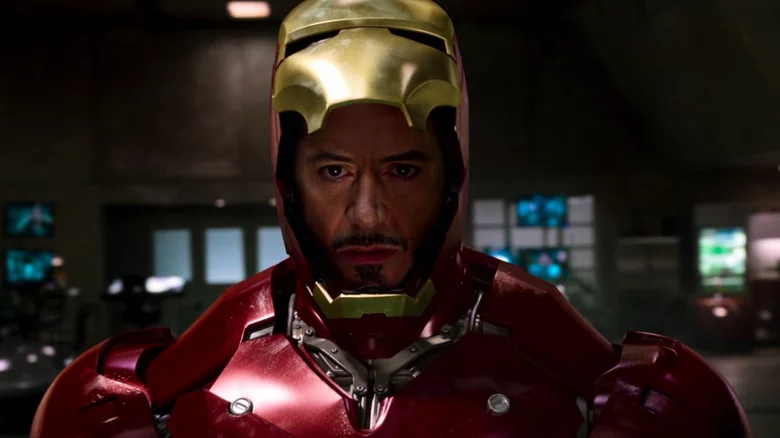 For over three quarters of a century, beginning with heroes like Zorro, the Lone Ranger, and the Scarlet Pimpernel, popular culture has instilled in us the belief that superheroes must conceal their true identities from the public. In 2008, when the first "Iron Man" movie was released, audiences naturally assumed that Robert Downey Jr.'s Tony Stark would do everything in his power to conceal the superhero's true identity.
However, the film concluded with Stark giving an address to the global media, when he looked up from the index cards in his hand and proudly said, "I am Iron Man." It not only revealed a lot about this hero's confident demeanor, but it also showed that the MCU was willing to take risks and break with the standard formula for superhero movies. Stark isn't the sort to adopt a secret identity, and his inability to stop himself from taking credit for Iron Man was quite consistent with the person he'd become.
Hawkeye and Black Widow fight to the death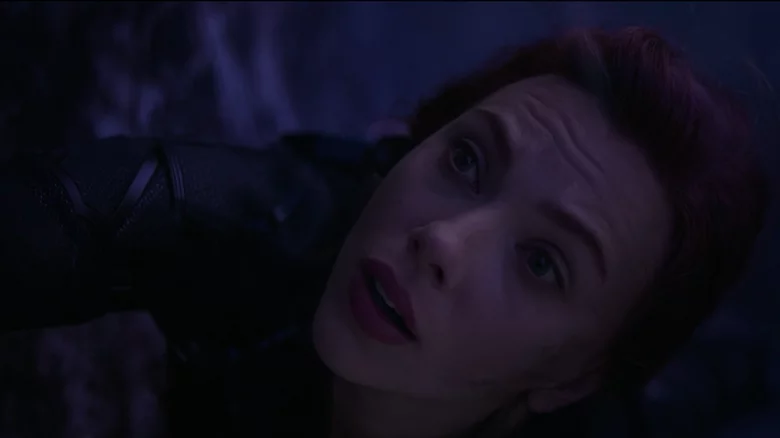 To many, the finale of the "Avengers" arc, "Endgame," was supposed to be the most high-stakes Marvel Cinematic Universe film to date. Half of humanity had been wiped out by Thanos (Josh Brolin), and the film had been met with speculation that it would be the end of Downey Jr. and Evans' stint as Marvel actors. What happened next, though, was a tragedy and trauma that caught everyone off guard and had implications that are still being felt in the MCU to this day.
During the movie's time heist, Natasha Romanoff (Scarlett Johansson) and Clint Barton traveled to Vormir, where they were confronted with the possibility of a love sacrifice in order to reclaim the Soul Stone. The unexpectedly devastating effect was watching these closest friends fiercely fight to the death, even if the two heroic figures had their own motivations for wanting to sacrifice themselves for the cause.
When all is said and done, Natasha emerges victorious by heroically accepting her death despite Barton's best efforts to sacrifice himself. There are no winners in this conflict, as is reiterated in the "Hawkeye" TV series many years after Barton recovers the Soul Stone.
Bucky Barnes is the Winter Soldier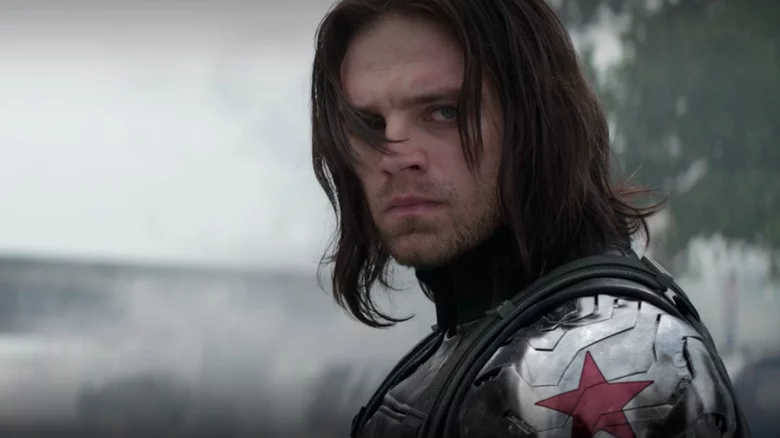 When Captain America's (Chris Evans) best friend Bucky Barnes (Sebastian Stan) was killed in action during World War II, it was one of the most heartbreaking scenes in the MCU. Evans and Stan's realistic chemistry in the original "Captain America" picture directed by Joe Johnston heightened the impact of Cap's death.
A lot of people who hadn't read the comics (and who knew the MCU didn't always stick to the source material's plot points) were worried that audiences had seen the last of Cap's eager-to-please sidekick. That's why it was such a pleasant twist that the main antagonist in "Captain America: The Winter Soldier" was actually an old buddy of Cap's.
Many spectators probably felt like Steve did when they saw the movie, especially considering that it was set decades after Steve had last seen Bucky. Not only was Bucky alive and looking youthful, but he was also working for HYDRA, and the news came out in a flurry. Steve and Bucky's preexisting camaraderie naturally boosted the rest of the film, and their final showdown was enhanced by this fact.
Nick Fury was a Krull in Far From Home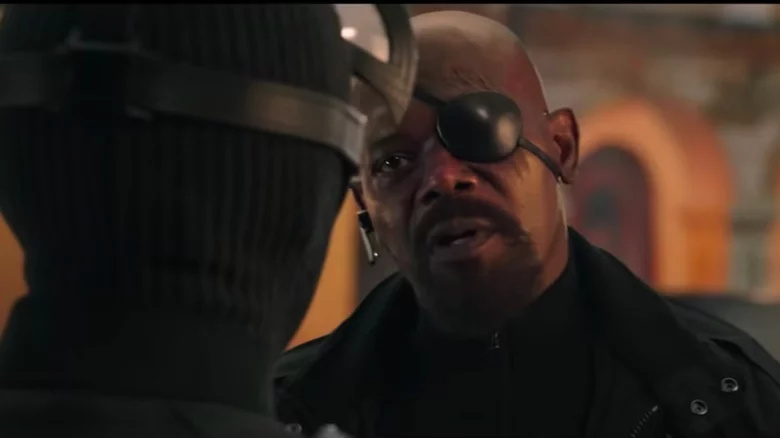 Nick Fury (Samuel L. Jackson) was an integral part of the plot of "Spider-Man: Far From Home." he was the one who sought Peter Parker out while he was visiting Europe, recruiting him to team up with Quentin Beck (Jake Gyllenhaal), the up and coming superhero known as Mysterio, to stop the Elementals. Fury was pushed into the shadows after the fall of S.H.I.E.L.D., but he did his best to continue recruiting superheroes to eradicate persistent threats to the globe.
To what extent, then, did it shock you to find out that Nick Fury… wasn't Nick Fury?
The film's post-credits scene revealed that Fury may not have cared as much for Earth's safety as the audience had assumed throughout the film. Fury and his devoted colleague Maria Hill were shown transforming into the Krulls Talos (Ben Mendelsohn) and Soren (Scott Adsit) (Sharon Blynn). During their discussion, it became clear that Fury had sent the alien shapeshifters to accomplish his work while he rested and rejuvenated. It would appear that even the most devoted government operatives require a break from time to time.