Even though Jon Hamm is most known for his role as the bored advertising executive Don Draper on the show "Mad Men," the actor is undeniably handsome enough to play the role of a superhero. However, this does not rule out the possibility that he has appeared in well-known cult properties in the past. He played Gabriel in the adaptation of "Good Omens" for Amazon Prime, The Falcon in "Wet Hot American Summer: First Day of Camp," and he recurred on the Adult Swim program "Children's Hospital" as both Derrick Childrens and his ancestor Arthur Childrens. Both of these roles were played by Arthur Childrens. It is obvious that during his career, Hamm has played a wide variety of parts, ranging from those in dramatic films to those in comedies that are intentionally silly. However, it is impossible to ignore the fact that he does not frequently accept important roles associated with the superhero genre.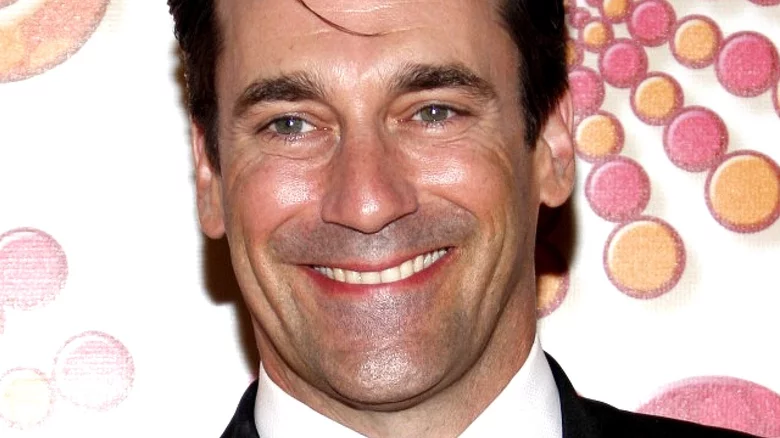 Albeit Hamm has never physically starred in a superhero movie for either the Marvel Cinematic Universe or the DC Extended Universe, he has previously played one of the most well-known Marvel superheroes, although it may not have been in the type of production that you would expect him to do so.
Hamm voiced Tony Stark for M.O.D.O.K.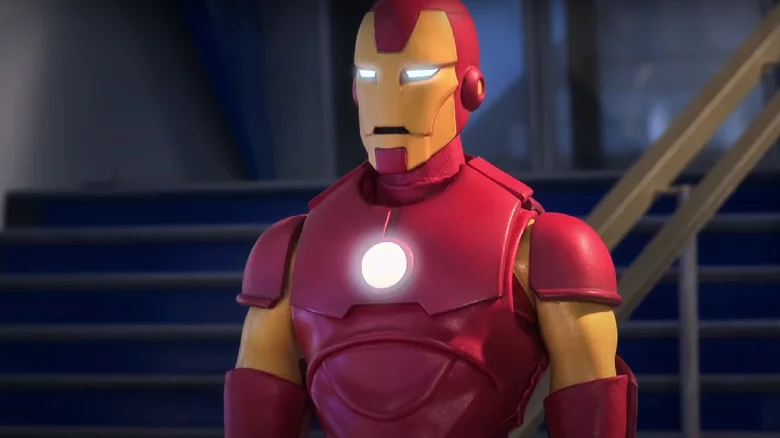 In the animated series "M.O.D.O.K.," Jon Hamm lends his voice to the character of Tony Stark, also known as Iron Man. According to The Wrap, the show aired on Hulu for a total of ten episodes before it was finally pulled from the streaming service in May of 2022.
The story, which is told through stop-motion animation, focuses on an M.O.D.O.K., also known as a Mechanized Organism Designed Only for Killing, who is caught in a predicament in both their personal and professional lives. The series follows the protagonist, whose voice is provided by Patton Oswalt, as he strives to retake ownership of his firm while also continuing to battle superheroes and dealing with his belligerent and difficult family.
Only four episodes of the show feature an appearance by Stark: "What Menace Doth the Mailman Deliver!," "If Bureaucracy Be… Thy Death!," "Beware What from Portal Comes!" and "If This Be… M.O.D.O.K." Naturally, the version of Stark that appears in the show is both lazier and more buffoonish than the majority of his cartoon and comic book counterparts. For example, he watches "The Great British Bake-Off" in his helmet while fending off other evildoers. Nevertheless, he unquestionably keeps some of the natural comedy and smoothness that the character possesses. It's a shame that fans won't get to see more of this incarnation of Tony Stark, but we can only hope that Jon Hamm will be invited back to the Marvel family at some point in the future.