Gamora was the daughter of Thanos and a member of the Guardians of the Galaxy. Of the group, she was one of the strongest warriors, as she was trained and cybernetically enhanced by Thanos. After years of serving Thanos, she couldn't stand it anymore, eager to betray him. Throughout her film appearances, Gamora never really wanted to fight. She saw fighting as a necessity, since doing the right thing was never easy. When she does commit to a fight, she is agile, powerful, and sometimes brutal. Gamora is especially unforgiving to the people who have mistreated her in the past, although she harbors a soft side towards Thanos and Nebula.
Gamora Struggled To Get The Orb From Peter Quill
Gamora was sent to Xandar's surface to retrieve the orb for Ronan. In reality, her goal was to betray Ronan by selling the orb to someone who would be able to protect it. When Peter was turned away by a terrified Broker, Gamora was waiting for him outside the shop. She grabbed the orb, gave Peter a swift kick in the stomach, and started to run away.
Gamora and Peter seemed evenly matched, mainly because Gamora was more focused on escape rather than winning. Groot and Rocket joined in the fight because they wanted Peter's bounty, but Gamora easily fought them off. She showed a lot of ferocity, throwing Rocket a large distance away, and slicing off Groot's arms with relative ease. The battle showed just how capable of a fighter Gamora was, even when faced with multiple enemies.
Peter Rendered Gamora Unconscious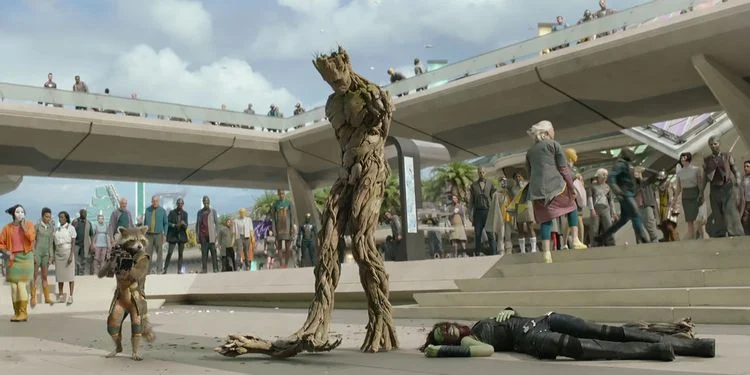 Peter was able to put up a good fight against Gamora because he had a lot of equipment at his disposal. He used electrical bolas to keep Gamora from getting away and sent her flying with a jet device. After she incapacitated Groot with her sword, she went over to the bag that Groot and Rocket stuffed Peter in.
She carelessly opened the bag and was immediately shot and stunned by Peter, who was waiting for her. Gamora was the only fighter that was unconscious when the Nova Corps arrived and arrested the participants. Peter technically achieved victory, but he was too busy getting arrested to enjoy his win.
Gamora Made Short Work Of The Kyln Guards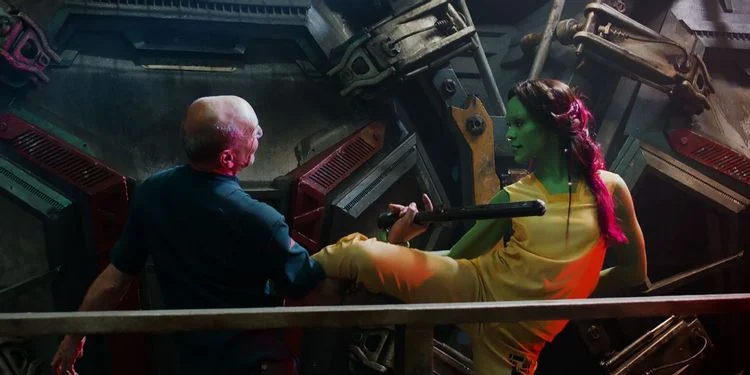 Rocket Raccoon had experience with breaking out of multiple prisons and took the lead in organizing the Guardians of the Galaxy's breakout. As he was breaking down the plan to the others, Groot stood up in the middle of the explanation to grab the Kyln's Quarnyx Battery, forcing the Guardians to enact their escape plan sooner than expected.
Gamora volunteered to get an armband from a guard, as the security bands allow them to easily travel through the prison. Gamora was able to dodge multiple shots from the guard's firearms with impressive leaps and quick reflexes. She easily knocked out each guard she came across with a few blows. Even with two guards on either side of her, she was able to get the upper hand in a fast-paced battle.
Gamora Won And Escaped From Prison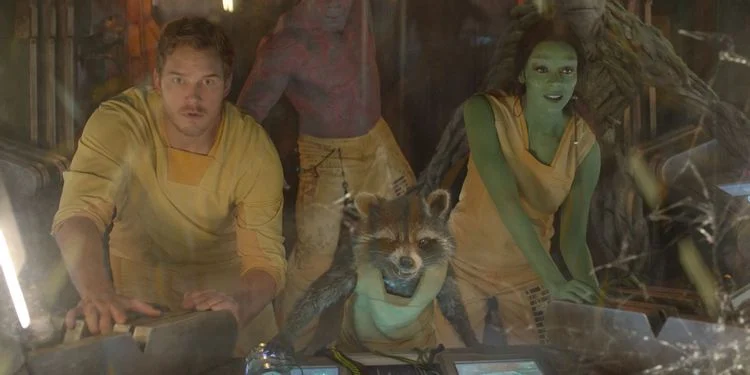 One of the guards that attacked Gamora was the guard that encouraged the other prisoners to kill her at night. It was satisfying to see her trap his arm with a single leg. She was fully intent on taking his security band. He smugly told her that she wouldn't take it easy since it was internally wired, assuming she would give up.
Gamora simply replied that she would figure something out, using the same leg to break his arm. She was successful in getting the armband, which allowed the Guardians to get into the watchtower and escape the Kyln.
Gamora And The Guardians of the Galaxy Fought The Abilisk As Groot Danced In The Foreground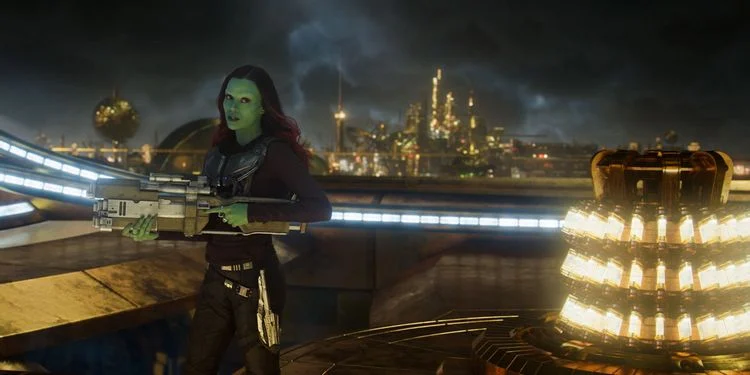 The Sovereign hired the Guardians to kill the Abilisk that wanted to feed off of their Anulax Batteries. Wearing one of Rocket's aero-rigs, Gamora was able to fly through the air, avoiding the creature's attacks while shooting at it. The creature spits out blasts of energy that started fires and wreaked havoc.
While Peter and Drax got knocked around by the Abilisk, Gamora was better at dodging. Amid the battle, she warned Groot to get out of the way but had enough time to give him a quick "hi" in response to his wave. All the Guardians were balanced watching Groot and fighting the beast, which was a powerful way to show that the group became a family unit.
Gamora Dealt The Finishing Blow To The Abilisk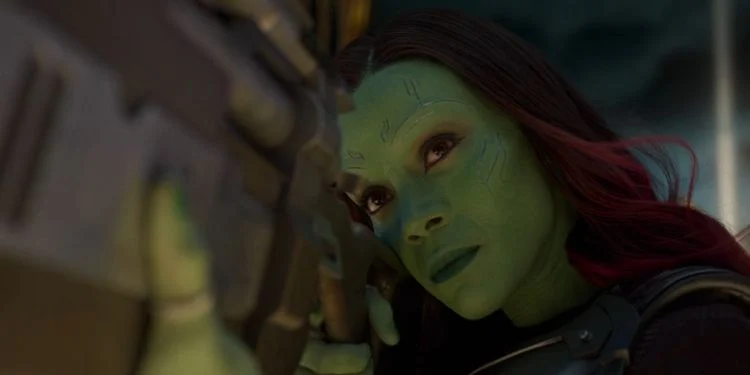 Drax concluded that the Abilisk's hide was too thick, and needed to be cut from the inside. Gamora immediately yelled at him to stop, but Drax stubbornly leaped into the beast's mouth. Peter pointed out the cut on the Abilisk's neck, and he and Rocket made the monster look upwards to expose its weak spot. Realizing that her gun was out of ammo, Gamora pulled out her trademark sword.
As the creature grabbed Peter in one of its tendrils, Gamora rushed at the beast. She plunged her sword into the beast, running it down the length of its body and killing it. In the process, she saved both Drax and Peter.
Gamora Fought Nebula In Her Sister's Final Attempt To Defeat Her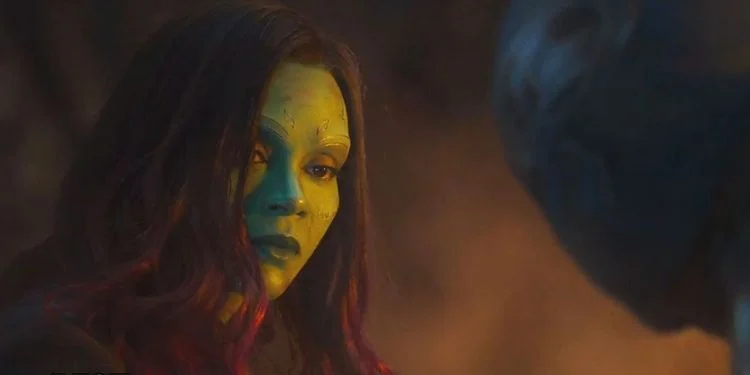 After having a fight with Peter about the trustworthiness of Ego, Gamora quietly sat by herself in one of the planet's fields. Using a ship that she acquired from the Ravagers, Nebula entered Ego's atmosphere and started shooting at Gamora. Gamora was forced to flee, avoiding the shots and sprinting into a nearby cave. Nebula, in her relentless pursuit, forced the ship inside the cave despite the damage it inflicted on the vessel.
Nebula crashed her ship, and in retaliation for the attack, Gamora picked up one of the ship's guns. She fired at Nebula's ship but saved her sister when she realized Nebula was trapped in a ship that was about to explode. Although Gamora didn't understand Nebula's feelings, she never wanted her to die.
Nebula Got An Ill-Earned Victory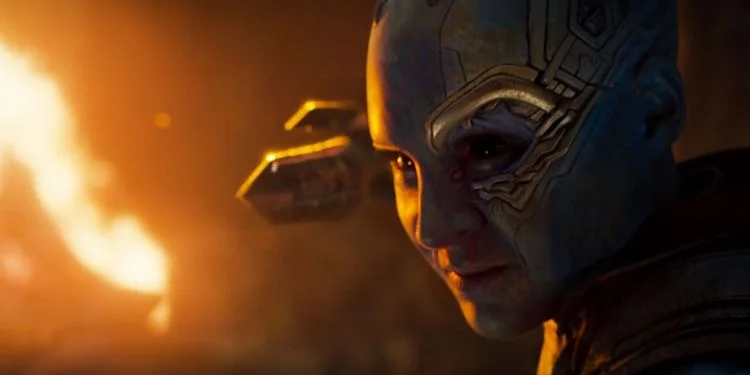 After being rescued by Gamora and knocked down by her ship's explosion, Nebula attacked her sister again. Gamora was incredulous that her sister was so insistent on fighting. Nebula choked Gamora and raised her knife, poised to strike. Rather than killing Gamora, Nebula shouted in frustration and threw her weapon down.
Nebula celebrated her victory, feeling relieved that she finally proved herself to be her sister's equal. She was bitter about her many losses against Gamora, as Thanos painfully upgraded her after each defeat. Nebula's sudden confession that she wanted a sister more than the victory was what allowed the sisters to finally make amends.
Gamora Rushed Toward Thanos To Keep Him From The Reality Stone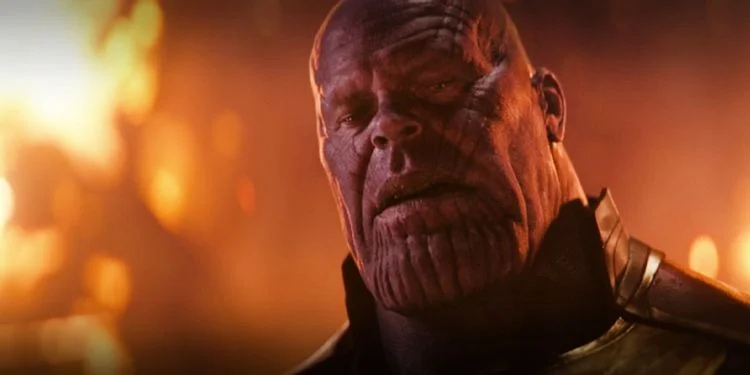 Gamora and the other Guardians, except Groot and Rocket, went to Knowhere to stop Thanos from getting the reality stone from the Collector. Gamora knew that if Thanos acquired another stone, it would be impossible to stop. When they arrived, they were fooled by Thanos' illusion of him interrogating the Collector.
When Drax collapsed and gave their location away, Gamora ignored Peter's orders to move to the right. She ran at Thanos, slicing at him with her sword and plunging it into the Titan's neck. Next, she stabbed him with the knife he gave her when she was a child. Gamora assumed she won as she saw her father collapse, and she burst into tears.
Gamora Was Fighting An Illusion, And The Real One Captured Her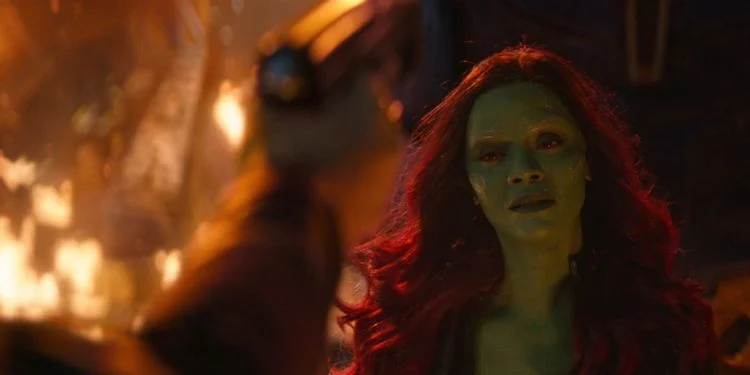 Gamora's victory was an elaborate hoax. Thanos already had the Reality Stone, which allowed him to make reality whatever he wanted it to be. When Gamora defeated the illusion, which had been realistic enough to capture her sword, Peter and Drax were stunned by how quickly she defeated Thanos.
When she heard Thanos speak after she supposedly killed him, realization and horror dawned on Gamora. Thanos revealed himself and the destruction of the Collector's facility. Gamora reached for her sword, but he grabbed her before she could reach it. Peter wasn't able to kill Gamora like she asked, making the battle Thanos' victory.