We've been so caught up in anticipating Avengers: Infinity War and Deadpool 2 that we almost forgot that a Venom movie is also scheduled for release later in 2018. But now, a new trailer is on the way to remind us.
Tom Hardy, who plays the titular antihero in the October 5 release, announced the trailer's impending arrival by posting a photo of himself in mid-yawn on Instagram. In itself, it didn't give anything away, beyond the fact that he was sleepy.
But the message that accompanied the selfie revealed that he was en route to CinemaCon 2018 in Las Vegas. More importantly, it revealed that he had a new Venom trailer with him that he was going to show at the annual convention of theater owners. Check out the photo and message below!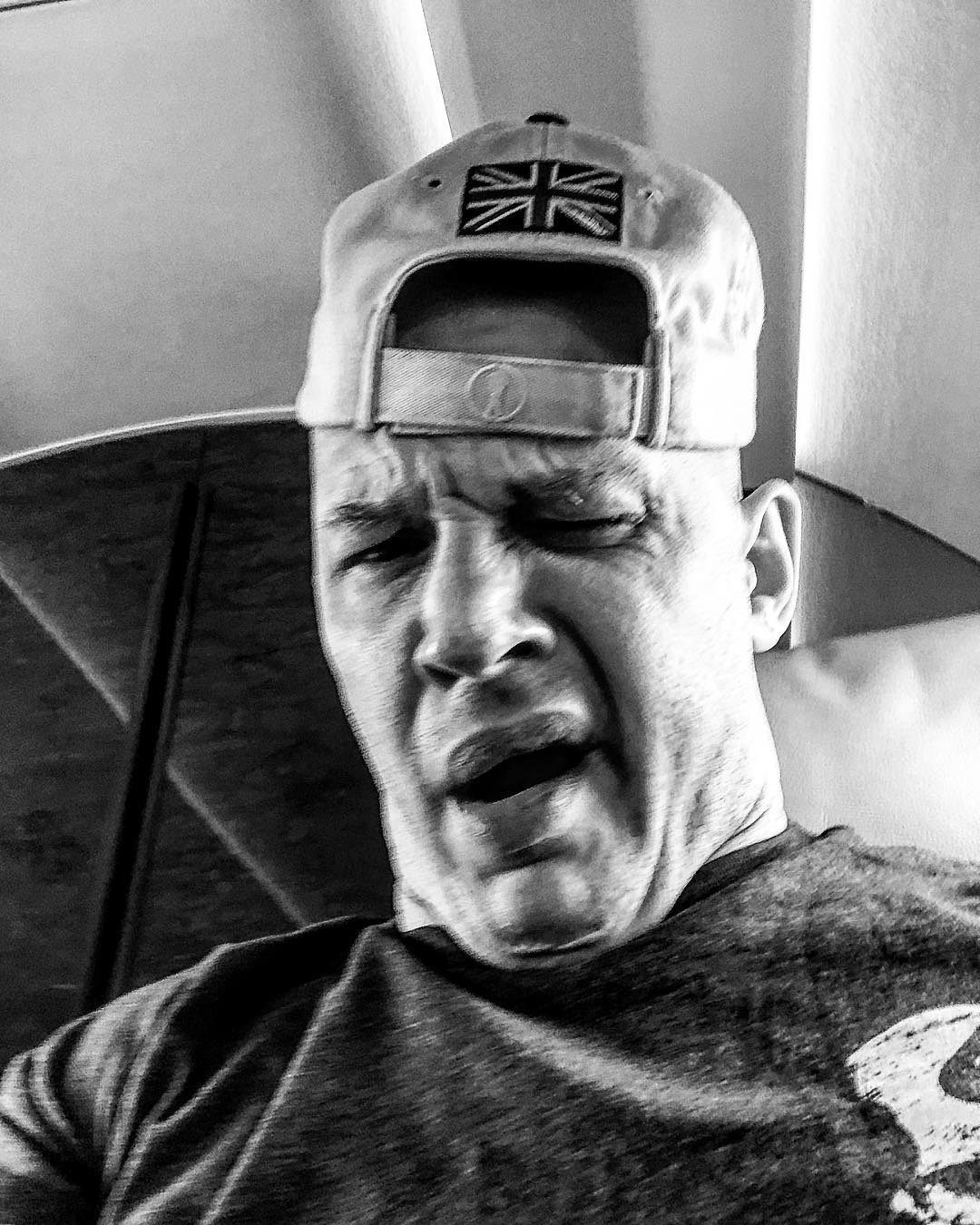 The photo is captioned, Inbound CinemaCon new trailer Venom. (Photo Credit – Tom Hardy/Instagram)According to CinemaCon's official website, Sony Pictures will take the stage between 6:30 pm and 8:30 pm PT on April 24. Hosted by studio chairman Tom Rothman and a few other executives, the presentation will highlight their 2018 Summer and Beyond releases. The Venom trailer is likely to be screened during this two-hour time frame.
We'll have to wait to find out whether the studio will drop the trailer online right after it debuts at CinemaCon or make us wait a while. But they could be planning to release it immediately, especially after Hardy's announcement.
The first Venom trailer was memorable for all the wrong reasons. It didn't sit well with fans that it focused entirely on Eddie Brock, thus depriving us of a proper look at his symbiote alter-ego. Celebrities weren't happy with it, either. For example, Rob Liefeld called it weird and a bad misfire (among other things), and Kevin Smith referred to it as the trailer for Tom Hardy: The Movie. Even so, we have our fingers crossed in the hope that Sony doesn't repeat their past mistake.
Share your thoughts on the second Venom trailer via comments, and stay tuned for the latest updates!