In the aftermath of WandaVision's brilliant final episode, Marvel Cinematic Universe fans have been desperately trying to theorise how future projects in the franchise will be affected by the events of the Disney+ series.
Countless movies, television series, plot points and characters in the MCU will be impacted directly by the show and, in this piece, we'll take a look at some of the ways that might manifest – starting with the star of WandaVision herself, Elizabeth Olsen's Wanda Maximoff.
Wanda has obviously now fulfilled her destiny and become the fabled Scarlet Witch, which will see her becoming a witch in the more literal sense of the word – a magic user who casts actual spells.
We've already seen her studying the Darkhold – a book full of magic spells, pictured below – in the post-credits scene of WandaVision's finale, so we're fully expecting her to be more adept at casting them in her next appearance in the MCU, which should ultimately see her cementing her place as the most powerful Avenger (or a potential Avenger-level threat, depending on the variables).
Wanda's existing powers also potentially hinted at future occurrences in the MCU – specifically her reality-warping abilities. We really hadn't seen Elizabeth Olsen's character doing anything close to what she did in WandaVision in her previous MCU appearances. She'd used energy blasts, telekinesis and induced visions in other characters before, but to totally alter the very fabric of an entire town and mind-control its entire population was completely new ground for her.
Being able to affect such a large area could show Wanda's powers developing to the extent that a House of M adaptation could be on the cards in the MCU. Now, it's unlikely that it'll be the same as the comic book version of the story – we don't even have mutants in the MCU yet, so for Wanda to magic them all away once they arrive by saying "no more mutants" seems improbable – but a world-altering move by the character certainly looks like it could be on the horizon.
Before that, of course, Wanda is set to appear alongside Benedict Cumberbatch's Doctor Strange in 2022's Doctor Strange in the Multiverse of Madness (it's been suggested that the post-credits scene of WandaVision's final episode was actually a scene from the movie) – and while WandaVision really wasn't as multiverse-centric as some fans expected it to be, there were some inclusions in the show that potentially hint about how the movie might tie in.
For instance, one of the commercials shown referred to a product called "Nexus." In Marvel's comics, Nexus beings serve as focal points or anchors of their realities. If Wanda is a Nexus being in the MCU – as she is in the comics, incidentally – anything bad that happens to her could potentially cause the very MCU reality that we're familiar with to be unstable, open to threats and on the brink of collapsing into other realities (which would obviously be where the multiverse comes in).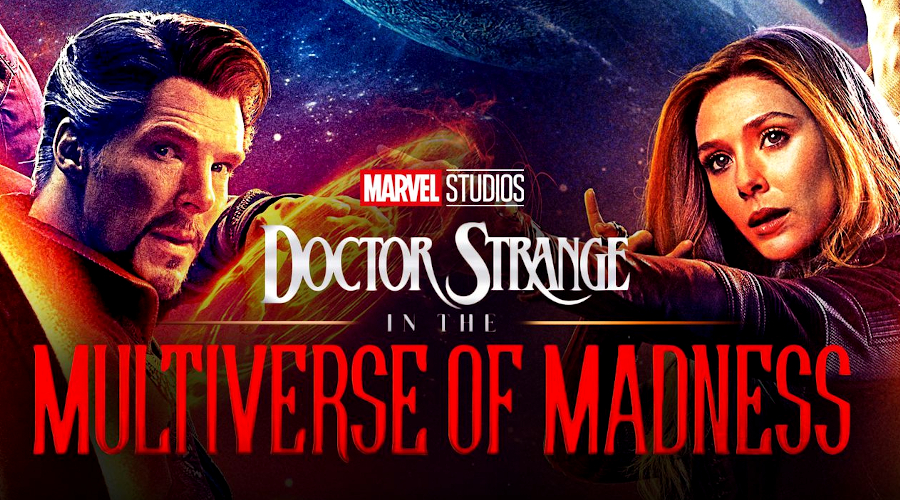 Moreover, Marvel universe physics dictate that no two Nexus beings can exist on the same plane of reality, so if Doctor Strange in the Multiverse of Madness sees Wanda travelling around the multiverse, her very presence in other universes could result in catastrophe – which is undoubtedly an intriguing prospect.
The Nexus reference could also refer to the potential introduction of the Nexus of All Realities which, in the comics, is a cross-dimensional gateway that provides a pathway to any and all possible realities – meaning it could definitely be a focal point in the plot of the aforementioned sequel to 2016's Doctor Strange, providing access to every other universe the movie visits. It's located in Florida, in the Everglades, and is guarded by Man-Thing – a character who also happens to have been hinted at in both the Agents of S.H.I.E.L.D. series and 2017's Thor: Ragnarok.
With all of that in mind, with Spider-Man: No Way Home set to explore the multiverse four months before the release of the Doctor Strange sequel, there's every chance that WandaVision could impact that movie in some way – possibly with a surprise appearance from Elizabeth Olsen, who isn't currently listed as being amongst the cast of the Tom Holland-led offering.
Of course, WandaVision could have been preparing audiences for a more prominent exploration of magic in general in the MCU. The revelation that the Salem witch trials involved real witches in that continuity confirmed that magic users exist in society beyond those associated with the MCU's Sanctums. We should expect to see more characters in the mould of Modred the Mystic and Morgan le Fay going forward in the franchise. Moreover, the Darkhold hints towards the potential introduction of ancient, all-powerful mystical beings such as Chthon and Set.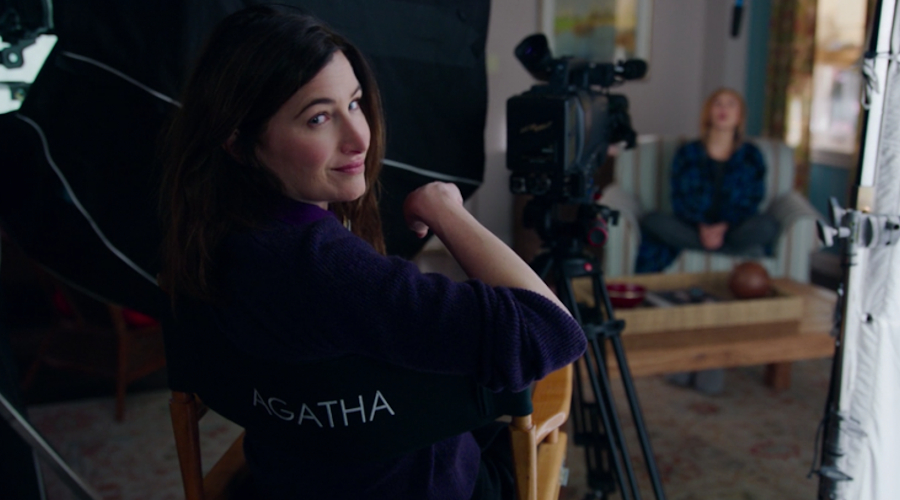 Kathryn Hahn's Agatha Harkness could also still be a big player in the future of the MCU. The fact that WandaVision explicitly didn't kill her off is very telling – and, given how incredibly popular the character was, there's every chance she could still have a big part to play in the franchise. Who's to say all those rumours about her working alongside Mephisto don't come to fruition in a future Marvel Studios project? She may even appear in Doctor Strange in the Multiverse of Madness, given that Chiwetel Ejiofor's Karl Mordo is expected to be going around killing sorcerers.
Paul Bettany's Vision was, of course, the other main protagonist of WandaVision alongside Wanda Maximoff. Although the Hex version of the character ceased to exist when Wanda brought the Westview anomaly to a close, the original version of the character – who had been resurrected, had turned white and was under the control of Tyler Hayward and S.W.O.R.D. until Hex Vision freed him from said control – flew off to parts unknown at the show's climax.
In other words, WandaVision brought the previously deceased android back and you can rest assured that Vision will return to the MCU at some point – perhaps having been on a journey of self-discovery similar to the one Wanda herself is currently embarking on. Vision could reappear in a future Avengers movie, but there are also rumours suggesting his initial re-emergence will happen in the Armor Wars show on Disney+, which should be starting filming any time now.
It's also hard to imagine that Tommy and Billy Maximoff don't have a future in the MCU, even though they were products of Wanda's magic who both ceased to exist when she brought the Westview anomaly to an end.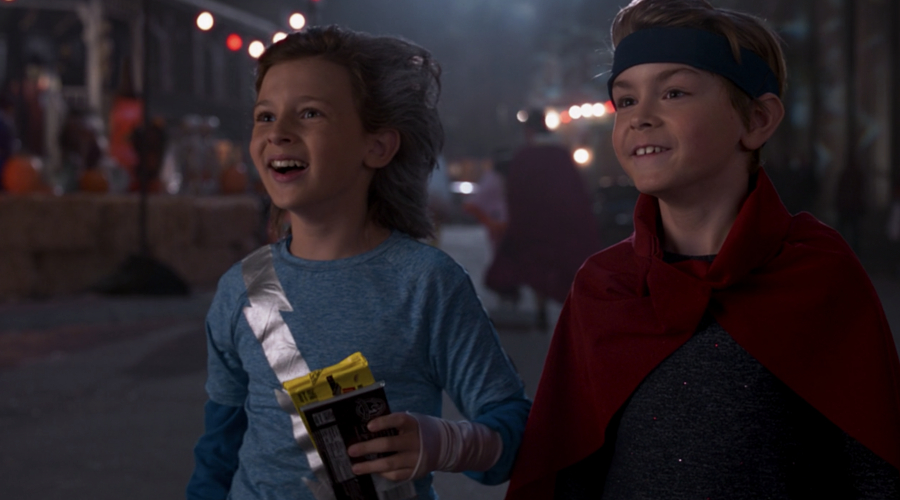 The twin sons of Wanda and Vision both had the same superpowers as their comic book counterparts, Speed and Wiccan – those powers being superspeed and mystical abilities similar to Wanda, respectively.
Given that their voices could be heard in the post-credits scene of the show's final episode, we have to believe Wanda will attempt to find them. Perhaps they're trapped in a pocket universe created by Wanda subconsciously when she closed the Westview anomaly. Or maybe the voices were those of alternate reality versions of the pair. Either way, it's more than likely that they'll become members of an MCU version of the Young Avengers at some point in the not-too-distant future.
One of the most prominent characters in WandaVision who wasn't a member of the titular characters' family was Monica Rambeau – who also went by the name of Geraldine in Wanda's sitcom setting. The show made it very clear that Monica would be appearing in the MCU going forward – to the extent that she got her own mid-credits scene following the show's final episode.
Monica had developed superpowers as a result of being in direct contact with the energy shield surrounding Westview on a couple of occasions – and it's generally believed that she'll become the superhero known as Photon in the franchise (although it's worth nothing that she's also used the names Pulsar, Spectrum and indeed Captain Marvel in the comics).
That aforementioned mid-credits scene saw Monica being recruited by an undercover Skrull, at the behest of a more authoritative figure in space – "a friend of her mother's" believed to be Nick Fury – to go and meet him. There are a few ways this could see Monica used in the MCU; she could appear in the Secret Wars series, she could appear in Captain Marvel 2 and/or she could appear in future Avengers projects as a new member of the team.
One of the most disappointing things about WandaVision (if we're being picky), however, is that it didn't introduce either Doctor Doom or any members of the Fantastic Four, which it seemed to be hinting towards in the show's fifth episode, when Monica Rambeau mentioned that she knew an aerospace engineer who could help her out.
Fans immediately speculated that the aerospace engineer in question could have been Reed Richards or even Victor Von Doom, but the character in question was never revealed – and the show's director, Matt Shakman, has confirmed that the line about said aerospace engineer wasn't meant to be hinting towards anyone in particular.
However, now that fans have expressed their disappointment that nothing came of said line, there may be a chance that Marvel will build on the idea in future projects and introduce either Richards or Von Doom as a colleague of Monica Rambeau's.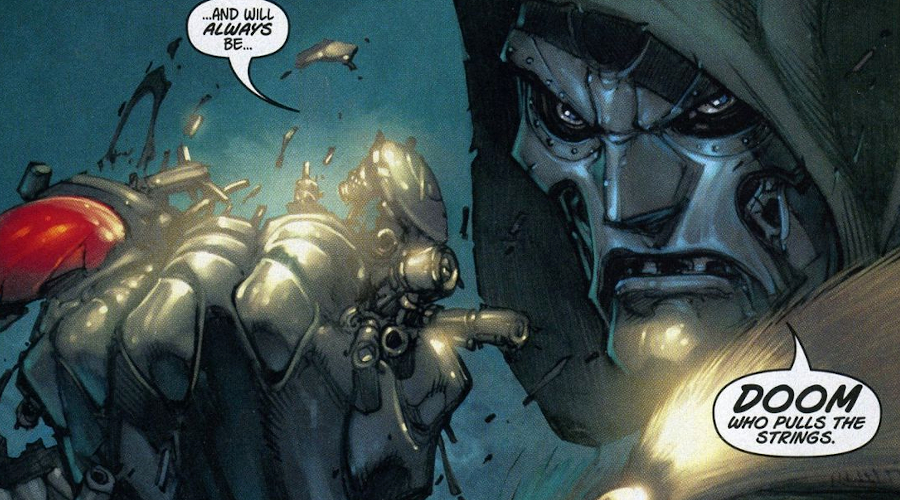 While it's expected that the Fantastic Four will make their first MCU appearances in Ant-Man and the Wasp: Quantumania, having Reed Richards be an aerospace engineer would be a cool nod to WandaVision, while Victor Von Doom's debut could come in any number of future projects (Secret Wars, Armor Wars, Doctor Strange in the Multiverse of Madness, Black Panther II, Ant-Man and the Wasp: Quantumania, an Avengers movie etc) and the same nod could be made by his introduction.
Of course, WandaVision's biggest disappointment came when it was revealed that Evan Peters – who played Wanda's brother in the show – wasn't playing the same version of the character that he had previously portrayed in the X-Men movie franchise. But could it actually turn out that he was?
As it stands, Peters was actually a resident of Westview by the name of Ralph Bohner who was being magically controlled by Agatha Harkness. But given all the shenanigans that were in play during the course of the show, there's every chance that he could still turn out to be Fox's Quicksilver.
Given Wanda's level of power – and given that we know an outpouring of her grief combined with that power can cause serious alterations in reality – there's every chance she could have subconsciously plucked an alternate reality version of her brother from the multiverse and brought him into the MCU. The effects of the Westview anomaly combined with Agatha Harkness' magic could have messed with his mind to the point that he'd forgotten about his previous life and was, therefore, unable to reveal himself to audiences.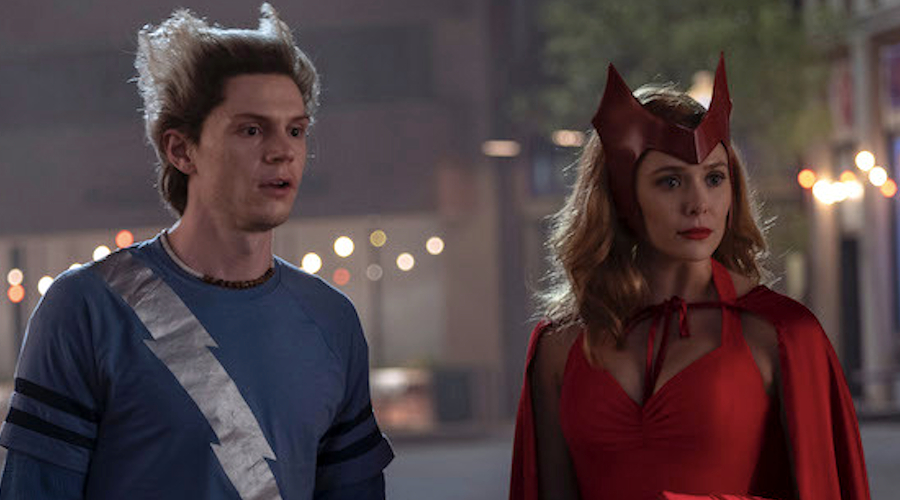 If indeed that does turn out to be the case, it could be revealed in an upcoming MCU project – such as Spider-Man: No Way Home, Doctor Strange in the Multiverse of Madness or Ant-Man and the Wasp: Quantumania – that Wanda's actions in WandaVision were at least partly responsible for the walls between universes collapsing, which could result in the introduction of more characters from the X-Men movie franchise being introduced to the MCU.
The likes of Deadpool, Magneto, Wolverine, Professor X, Mystique, Beast and Cyclops could then be seamlessly integrated into the MCU – in the same way the likes of Alfred Molina's Doctor Octopus and Jamie Foxx's Electro will be reprising their roles from past Spider-Man movie franchises in No Way Home – although, if we're being honest, this isn't actually the way we see those characters arriving in the franchise.
Regardless of whether or not any or all of this happens going forward in the MCU, WandaVision was the opening project of Phase Four of the franchise, so there's absolutely no doubt that it has planted many a seed for the events of future projects – not least because Wanda Maximoff herself is set to appear in them off the back of it.
All we know is that it's definitely going to be one heck of a ride – and we really can't wait to see how it all turns out!
How do you think the events of WandaVision will affect the MCU in the future? Let us know your thoughts!