Spider-Man: Far From Home might have brought to an end the 23-movie arc known as the Infinity Saga in the Marvel Cinematic Universe but that doesn't mean the franchise is anywhere close to coming to an end – in fact, there are a plethora of MCU movies and television series on the way.

One of the movies will be Ant-Man 3, with Peyton Reed signed on to direct and a tentative release date of 2022 planned – but there's currently nothing known about the plot of the movie.

That means we don't know who the villain is, which gives us the opportunity to speculate on the next bad guy Scott Lang (Paul Rudd) and Hope van Dyne (Evangeline Lilly) might have to face.

So far, the villains in the Ant-Man movies have included Darren Cross AKA Yellowjacket (Corey Stoll), Ava Starr AKA Ghost (Hannah John-Kamen) and Sonny Burch (Walton Goggins), but who comes next is anyone's guess.

In this piece, we'll be suggesting ten possible bad guys for Ant-Man 3.
10. Egghead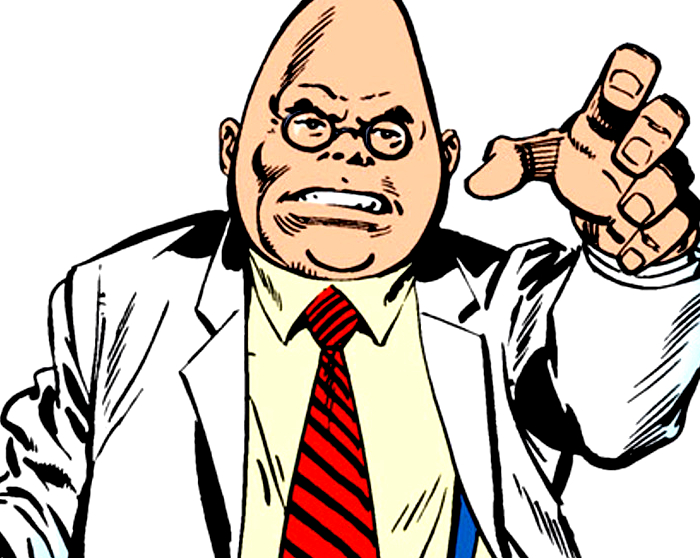 Egghead AKA Elihas Starr has actually already appeared in the MCU, in Ant-Man and the Wasp – you'll recall he was the father of Ava Starr and was supposedly killed in the quantum explosion that gave his daughter her powers.

But what if he didn't die? What if he's actually been in the Quantum Realm all this time?

He might be annoyed that Scott Lang, Hank Pym and Janet van Dyne didn't bother to rescue him when they rescued Janet van Dyne, which could bring him into conflict with Ant-Man and his allies!

As his name would suggest, it's his intelligence that makes him dangerous, so it'd be cool to see what nastiness he had in store for our heroes.
9. Scarlet Beetle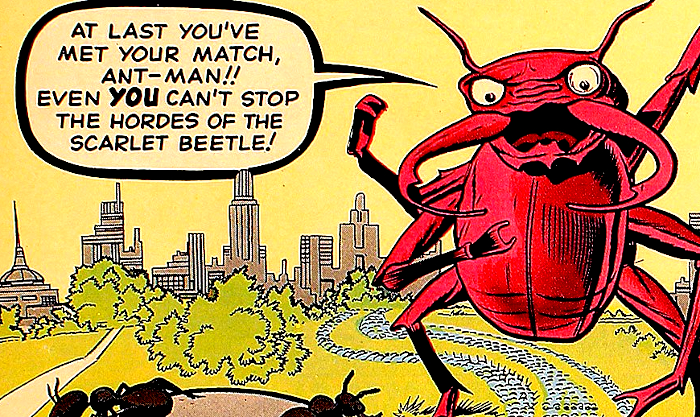 In a universe that saw a purple alien erase half of all life with a snap of his fingers, is it really that hard to imagine a giant talking beetle being the villain in the next Ant-Man movie?

What better way to up the ante and differentiate Ant-Man 3 from every other MCU movie than by having the Scarlet Beetle as the bad guy?

A beetle who became intelligent and gained the power to control insects through exposure to radiation, the Scarlet Beetle went on to capture Ant-Man and used his serum to become huge and take over the world.

How fun would that be in the MCU?!
8. Augustine Cross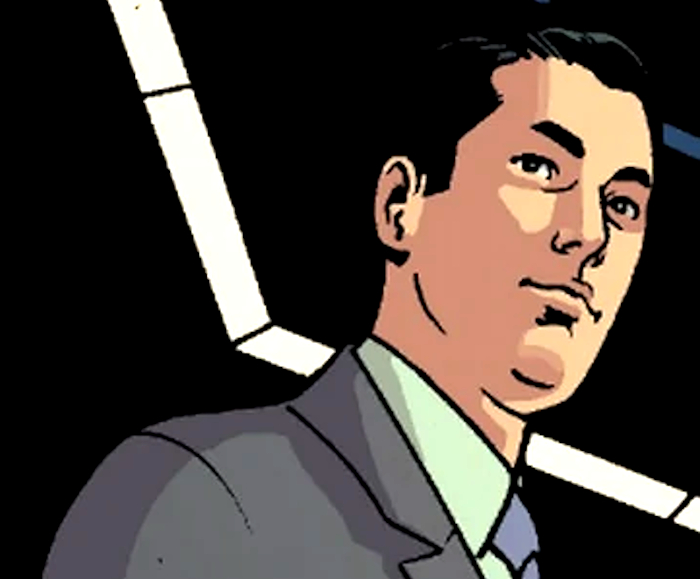 As we touched upon in the introduction, Corey Stoll portrayed Darren Cross AKA Yellowjacket in the first Ant-Man movie – but he was emphatically defeated at the movie's climax.

Bearing in mind that was in 2015 and it's already 2023 in the MCU, by the the time Ant-Man 3 is released, it'll be 2027, meaning the events of Ant-Man would've been a whole 12 years ago.

Therefore, if it's revealed that Cross had a son, he could well be an adult – and he'd make a great revenge villain for the third movie in the series.

In the comics, Augustine Cross is Darren's son and he followed in his father's evil footsteps after his death. A similar story in the MCU would undoubtedly be a lot of fun.
7. Crossfire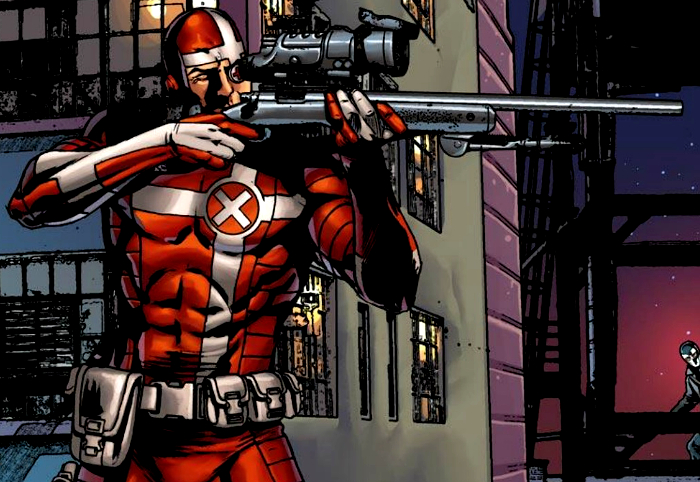 Speaking of Darren Cross, another character related to him who could emerge as a villain in Ant-Man 3 is Crossfire.

Crossfire is William Cross – Darren's cousin and a rogue CIA interrogator whose skills include unarmed combat, marksmanship, robotics and cybernetics, and brainwashing technology. Essentially, he'd be a nightmare for Scott Lang and his allies.

And that's exactly why he'd be an awesome MCU villain and one we think would be great in Ant-Man 3!

He could, initially, appear as an ally of the titular hero – as a CIA agent – before revealing his true agenda as the vengeful relative of the defeated Darren Cross.
6. Black Ant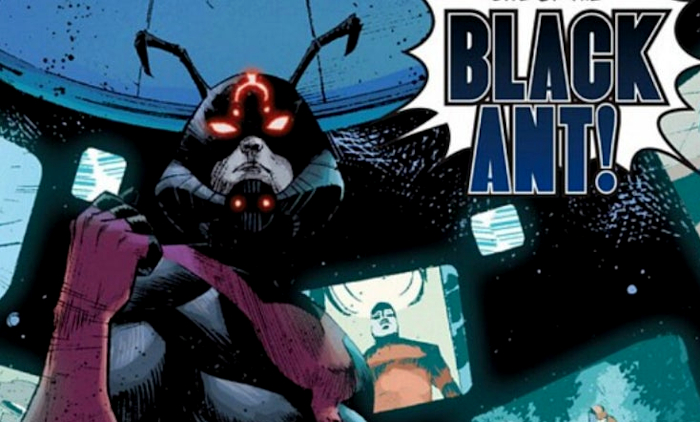 In the comic books, there's another character with the name "Ant-Man" called Eric O'Grady – and while he was a hero of sorts, he gained the Ant-Man suit by stealing it and his morals were questionable at best.

After he was killed in action, he seemingly reemerged, but was revealed to be an android decoy – the Black Ant – and a member of the evil Descendants group.

In the MCU, it could be revealed that O'Grady was a failed recruit of Hank Pym's who was killed – and his return might shock Pym, before it's revealed that the resurrected O'Grady is actually an android.

Having Scott Lang fight an android who looked like one of Pym's deceased associates would be… well… interesting!
5. Dragonfly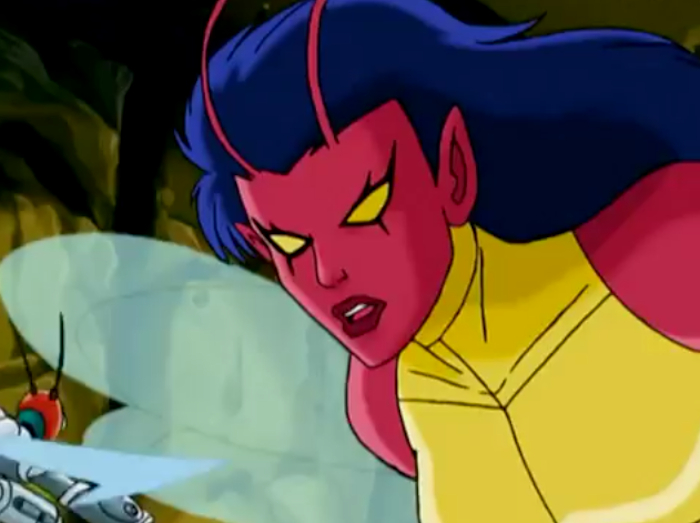 Dragonfly might only be a minor Ant-Man villain in the comic books, but she'd be a very cool inclusion in Ant-Man 3 for two reasons: 1) She's quite similar to the Wasp, but more powerful, so she'd be a great foil for Evageline Lilly's character and 2) Her arrival would herald the introduction of someone more powerful.

You see, she was nothing more than a petty thief before she volunteered to undergo an experiment that would give her powers and enable her to become a servant of Count Nefaria – and it'd be awesome to see him in the MCU!

Having Ant-Man and the Wasp deal with Dragonfly, only to then come to the realisation that she was working for someone as powerful as Thor – who could then go on to be a new MCU "big-bad" would be awesome!
4. Hank Pym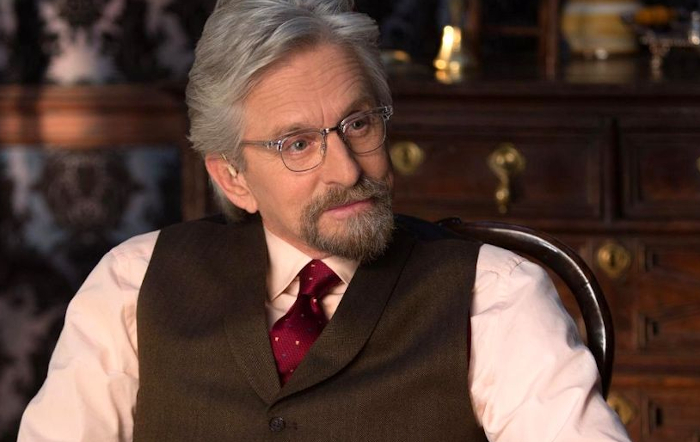 Yes, you read correctly! We're suggesting that Michael Douglas' Hank Pym should be in contention to be the villain in Ant-Man 3!

In the comic books, Pym is the main Ant-Man – he always has been – but he hasn't really had a truly major moment to shine in the MCU and this would offer him a twisted way to do that.

It actually makes sense when you think about it – not only did Hank spend a fair amount of time in the Quantum Realm, he was also one of the trillions of victims of Thanos' snap. Just think about what those two things could have done to his body and mind!

With potentially unstable powers derived from the Quantum Realm and PTSD from having actually been erased from existence, Pym could go mad and turn against his friends and family, offering a villain with a uniquely emotional link to the heroes.
3. Ultron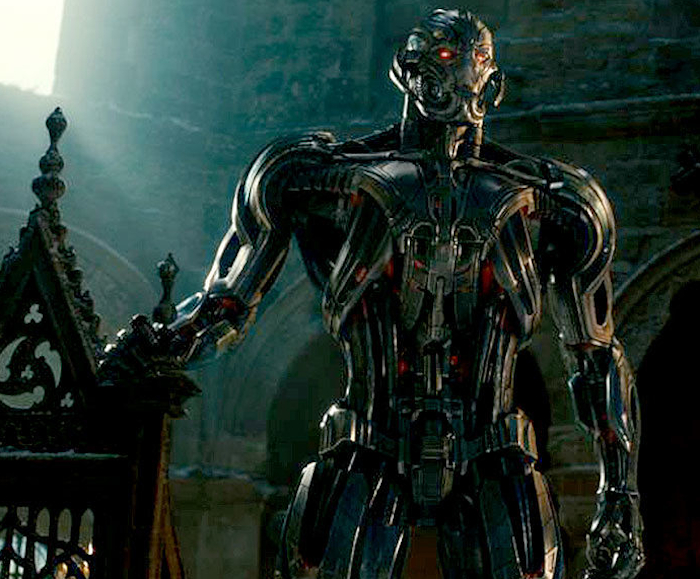 Now, Ultron has obviously already been and gone in the MCU, having been defeated in Avengers: Age of Ultron – but is the evil robot really gone for good?

What if he's hiding in the internet, just biding his time to return? Maybe, now that Tony Stark's dead, he will see his opportunity to make his presence felt once again!

Perhaps he will learn that Hank Pym originally worked alongside Howard Stark on the Ultron concept, which might draw him to Michael Douglas' character in the same way he was drawn to Tony Stark, prompting Scott Lang and Hope van Dyne into action to save him!

Ultron was created by Pym in the comic books, after all…
2. Red Queen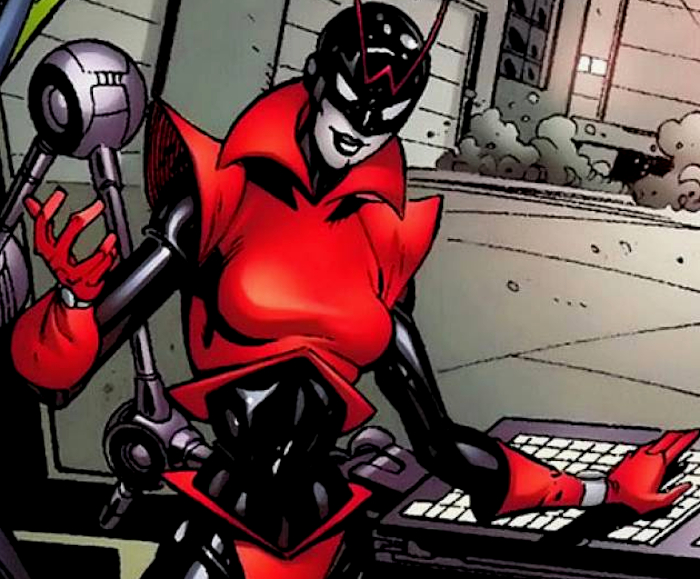 We've already put Hank Pym forward as a potential villain for Ant-Man 3, but do you know who Scott Lang would hate to fight even more than his mentor? His lover, Hope van Dyne!

It would really mess him up, but it would undoubtedly be intriguing.

In the comic books, believe it or not, Hope is actually already a villain – known as the Red Queen – so it's not out of the question to think she was introduced to the MCU with a potential dark turn in mind.

Hope was one of the trillions who was snapped out of existence, along with her father, so maybe it could be revealed that those who returned courtesy of Hulk's snap came back wrong – with all of them having the potential to go a little crazy. How epic would that be?!
1. Kang the Conqueror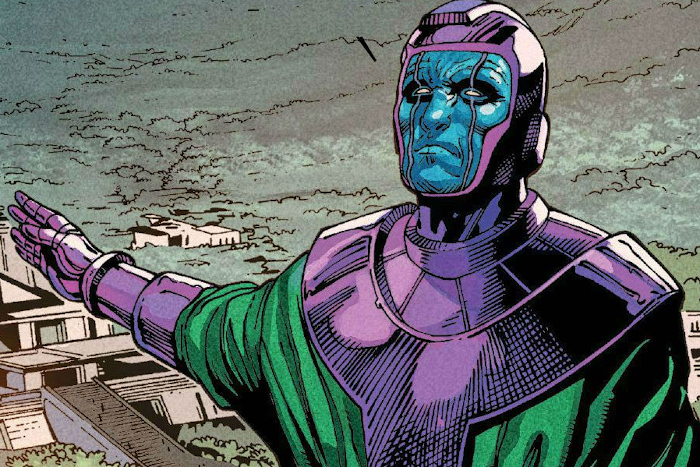 In Ant-Man and the Wasp, during one of the scenes in the Quantum Realm, Chronopolis – the domed city home of time-travelling villain Kang the Conqueror – could be seen in the background.

While Kang could very easily be the next big-bad of the entire MCU, could this be hinting that his introduction to the franchise will come in Ant-Man 3?

He'd be far too tricky an opponent for Ant-Man to beat on his own – or even with the Wasp by his side – but if Scott Lang's Quantum Realm exploits disturbed the villain from the future, he could certainly emerge and do some damage to the mini heroes before going on to make his presence felt on a larger scale!
Who do you think should be the villain in the third Ant-Man movie? Do any of our suggestions float your boat? Let us know your thoughts!