Dwayne "The Rock" Johnson, who plays Black Adam, has revealed that the origin stories of Shazam and Black Adam were supposed to be intertwined in the film from the beginning. On the other hand, Johnson was determined that both of the DC characters should star in their own movie first before they ever crossed paths.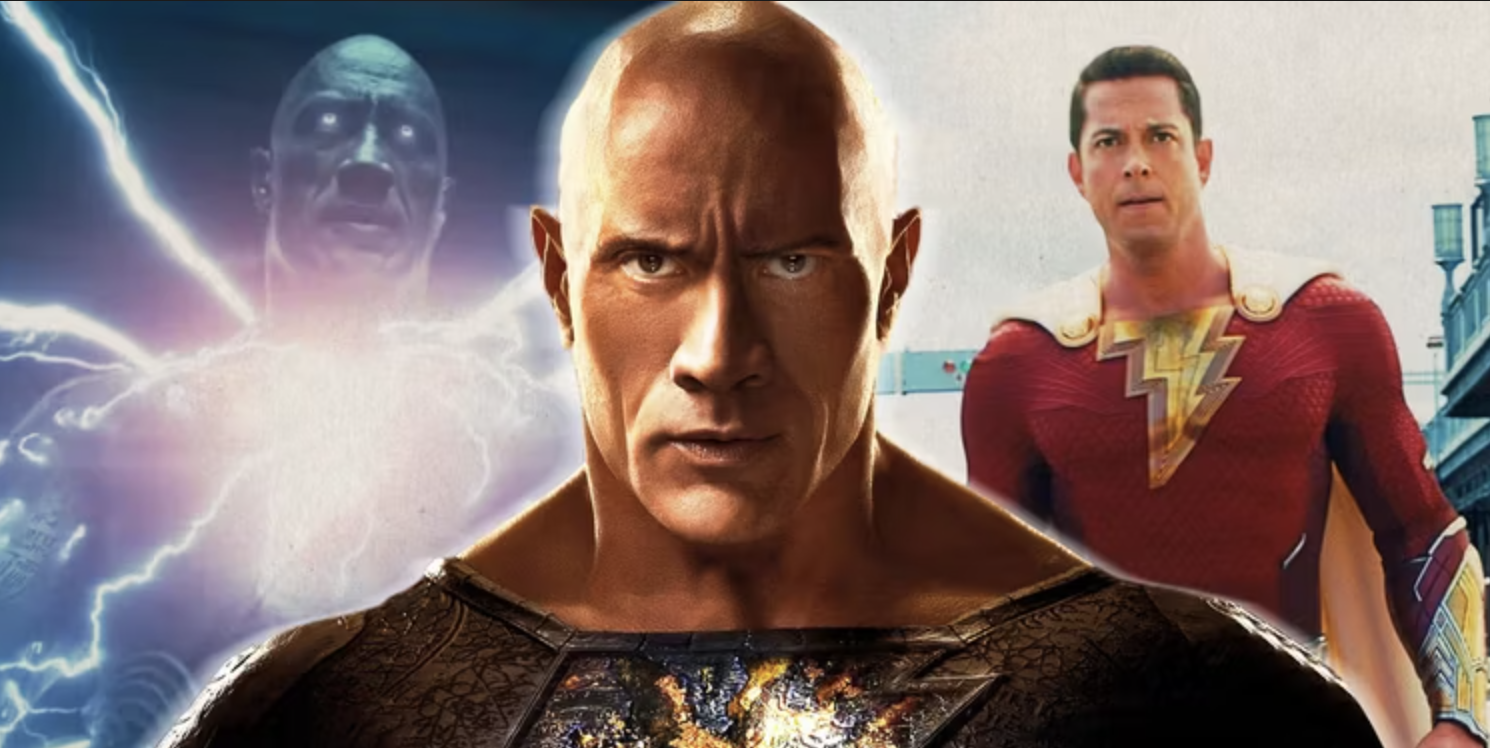 On Twitter, Johnson wrote, "[100 percent] true" in response to an article from IndieWire that stated the actor fought to keep Black Adam out of the 2019 DC Extended Universe film Shazam! because he believed it would be a "disservice" to the character. The article stated that the actor believed including Black Adam in the film would do a "disservice" to the character. "The original plot for the film was written so that the origin stories of both Black Adam and Shazam took place in the same movie. I put in a lot of effort to ensure that each of these characters, along with the JSA, would get their own own movies that fans could see on their own. And ensure that the tone of Black Adam's story remains as cruel and bloody as it has always been while we built up [the DCEU]."
Read More: Black Adam Post-Credits Scene Info
An interview that Johnson recently did to Vanity Fair is referenced in an article published on IndieWire. In the conversation, the actor discussed the production of the film Black Adam. "When the first draft of the movie came to us, it was a mix of Black Adam and Shazam: Two origin stories in one movie," said Johnson. "When it came to us, the movie was a combination of Black Adam and Shazam." "This, however, was the desired outcome, so it shouldn't have come as a total shock. But as soon as I read that, I knew in the pit of my stomach that there was no way we could film this movie like that. We would be doing an awful injustice to Black Adam if we did that. Having two different origin tales collide into one film would have been fine for Shazam, but it would not have been good for Black Adam."
💯 true
Original script had both #BlackAdam #Shazam establishing their origin stories in one film. I fought hard for both characters (+ JSA) to have their own stand alone films for the fans to enjoy.
And protect Black Adam's ruthless & extremely violent tone as we build out #DCEU https://t.co/KFrokn5Tjn

— Dwayne Johnson (@TheRock) August 15, 2022
This is what the former WWE Champion had to say next: "I made a phone call. I told her, "I feel obligated to express my opinions with you here. Because everyone thought, "Hey, this script is amazing, let's go make this movie," it has achieved a level of obscurity that is unprecedented. I told him, "I truly think that you should make Shazam!, make that movie on its own in the tone that you want to use," and he agreed. And in addition to that, I believe that we ought to divide this.'"
Shazam and Black Adam Are Destined to Clash On-Screen
Shazam!, which was produced by Warner Bros. and New Line Cinema and starred Asher Angel as Billy Batson and Zachary Levi as his superhero alter ego, Shazam (who was originally known as Captain Marvel in the comics), was released in April 2019 as the seventh installment in the DC Extended Universe (DCEU). Black Adam, Shazam's most formidable foe, was not shown in the movie; rather, his presence was clearly implied throughout the narrative.
It has been announced that Johnson will make his highly anticipated debut as Black Adam in the DC Extended Universe (DCEU) in the character's namesake standalone feature, which is scheduled to release later this year on October 21. In addition to Black Adam himself, the Justice Society of America (JSA) will make its debut in the DC Extended Universe (DCEU) as a result of Black Adam's actions. Shazam! On Wednesday, December 21, 2019, Zachary Levi will star in the sequel to Shazam! titled Fury of the Gods, which is expected to follow in its footsteps two months later.