The X-Men just broke one of their biggest rules to save the day and we have no idea what happens next. Judgment Day was a result of the war between The Eternals and the Mutantkind and no stone was left unturned to save the world from falling apart. In the devastating ending, Captain America and many others are seemingly killed – leading the mutants to break one of their most sacred rules for survival.
This means forgetting everything they have ever known and turning their back on everything. Mutants of Krakoa are rewriting their most sacred rule of all. This could be their only chance at survival.
Spoilers ahead for AXE: Judgment Day #5
AXE's Judgement Day #5 shows the survival of the world in its most doomed form. In the penultimate issue of the event, significant deaths take place that shakes everything up. It is confirmed that Captain America did die in AXE: Judgment Day #4, in which he and dozens of heroes and humans were incinerated by the new Celestial.
But Captain America is one of the few heroes killed who cannot be resurrected by the mutant resurrection protocols. The protocol doesn't allow the resurrection of humans. This means we lost the one man who actually had the power to unite the world.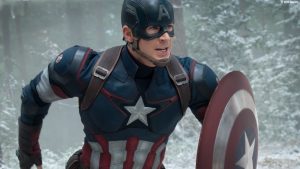 Now while this is being digested, Tony Stark and the other survival Eternals and mutants gather in a safe house only to realize that Celestial's destruction has reached Krakoa. This means that the cloning eggs required for the mutant resurrection would be dissolved soon. The catch is to rack one's brains on which mutants to resurrect first.
In between this contemplation, Nightcrawler, who is the most religious of the X-men and the founder of the mutant religion makes a suggestion. The suggestion aims at breaking the ground, the rules, and the protocols of all the mutants present in the safe house.
He suggests they bring back Captain America!!! Captain America is the only hero the world needs to be saved. He is the ultimate strategist they need to survive so he ought to be brought back. And after a brief debate, it is decided that if resurrecting Captain America means saving the world from doomsday, then he will be brought back to life.
Thus, he becomes one of the few non-mutants ever brought back through the resurrection protocols! Breaking one of their most sacred rules, mutants have left us in despair. We need to sit and watch what happens next..even if it means more destruction.