Self-described as the largest pop culture event on the East Coast, the New York Comic Con is certain to bring quite a few bits of news over the next following days. And if Marvel wasn't present at the San Diego Comic Con (which is the largest pop culture event period), can we expect for the studio to surprise us this time?
Well, the announced schedule doesn't give us too much hope as far as the comic book movies are concerned, since Marvel has booths only for the comics and for the TV shows. Nonetheless, we still have our first big surprise as far as the MCU is concerned!
Check it out!
4 new movies for Phase III
While the announcement wasn't made at the NY Comic Con, Marvel did announce four more movies for Phase III. Thus far, we only knew about 10 movies: Captain America 3, Doctor Strange, Guardians of the Galaxy, Spider-Man, Thor 3, Black Panther, Infinity War 1, Captain Marvel, Infinity War 2, and Inhumans.
Well, to nobody's surprise, a sequel was announced for this third phase, as well as three other movies. Want to know more? Check out on the next page!
Ant-Man and the Wasp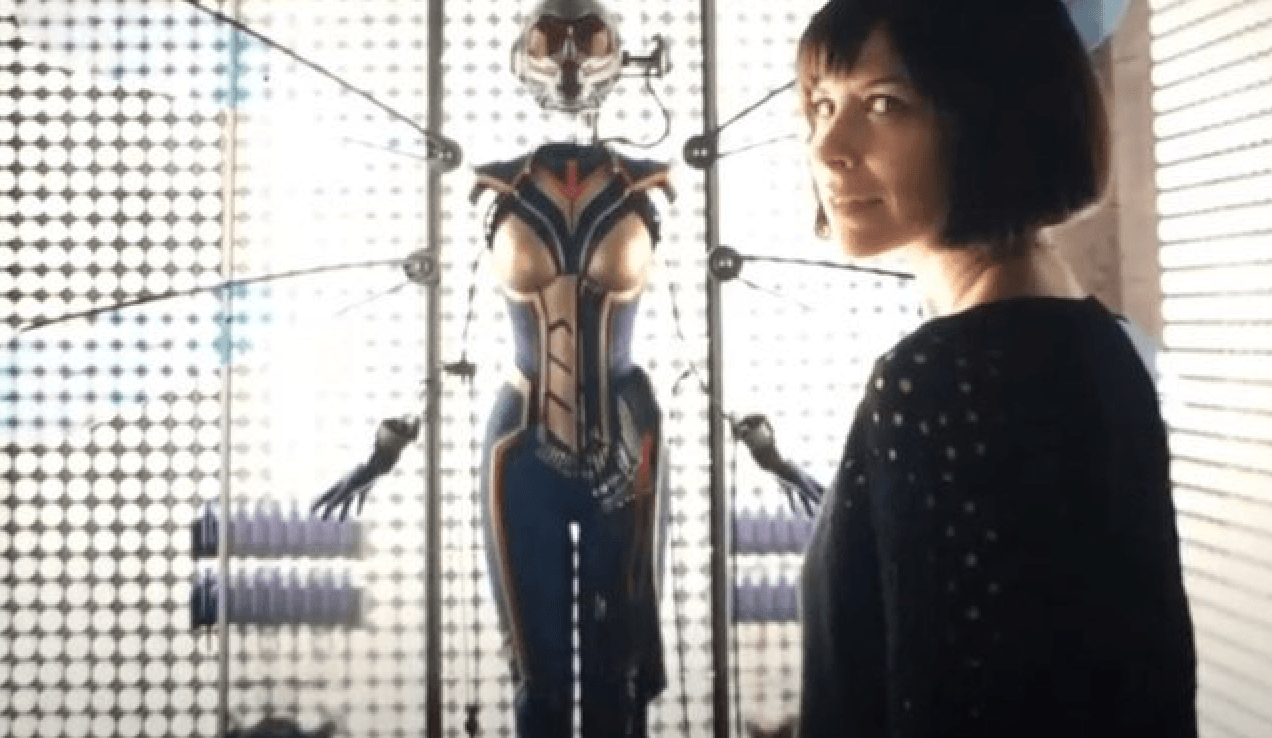 So the first movie to be scheduled for Phase III is the sequel to the surprise hit Ant-Man. After a more than tedious pre-production, after changing directors and meeting the anger of the fans when the main star was announced, Ant-Man still managed to gross about $400 million on a budget of $130 million (to be noted, the movie hasn't opened yet in China, being scheduled for the 16th of October).
Before the movie came out, since the sequel wasn't announced last October together with the rest of the Phase III movies, we actually believed that Marvel intends to bring the Ant-Man just for a single movie. But it proved to be one of the most fun flicks in recent times - add to that the box office intake and you cannot not have a sequel.
And the sequel is aptly called Ant-Man and the Wasp, thus marking the first time a Marvel superhero flick takes the name of a superheroine. First time? Well, the movie will be released on the 6th of July 2018, right after the first Infinity War movie.
Furthermore, this also means one more thing: that Wasp will finally make her appearance and be the co-star of a movie - and since she is portrayed by Evangeline Lilly, we don't think that anybody has anything against this.
But this change means something else - a movie was moved back. What movie? Check out the next page!
Captain Marvel pushed back
When Spider-Man was welcomed into the MCU, a couple of movies already announced were pushed back. Now, when Ant-Man and the Wasp was announced, it was Captain Marvel the one who got pushed back. What does this mean?
Pretty much nothing. Kevin Feige noted that, at this moment, the script isn't even written for this movie. Furthermore, he also said that no casting announcements will be made this year - so there is no need to hurry.
However, he also said that Captain Marvel was supposed to cameo at the end of Avengers: Age of Ultron. And this does make us wonder whether or not they already cast Carol Danvers. There are quite a few actresses which are rumored to have already been cast, with the one most recently named being Rebecca Ferguson (Mission Impossible: Rogue Nation).
It is, however, a bit frustrating to have to wait for this character one extra year - Captain Marvel will now be released on the 8th of March 2019, almost 2 months before the second part of the Infinity War.
Check out the next page for the other 3 announcements!
3 mysterious projects
While we do know that one of the new Marvel movies scheduled for Phase III is a sequel, we know nothing about the other 3 - which is pretty interesting in itself. After Captain Marvel was pushed back about 1 year and after Black Panther was announced to arrive earlier than previously said (on the 16th of February 2018, about 3 months before the first part of the Infinity War), Marvel kept its mouth shut as far as the other movies are concerned.
We can speculate, of course, but what good will it do? Out of the first original trilogies, only the Iron Man one is nowhere to be seen in Phase III - so maybe one of these mysterious projects will bring the true Mandarin to life. Or maybe Marvel actually wants to go ahead with The Runaways, after scrapping the project when the Avengers proved to be a success. Who knows - everybody can speculate.
How about another Hulk solo flick? The guy deserves another chance, right?
What is known is that these 3 projects are also included in Phase III and they will be released on the 1st of May 2020, 10th of July 2020 and 6th of November 2020. So this leaves a gap of about 10 months between Inhumans and the first mysterious project. Do you believe that more announcements will be made? Well, we do!
Check out the next page for the budget of the Infinity War!
Infinity War - throwing everything at it
3 Marvel Phases have led to this - a final confrontation between heroes and the (so far) ultimate villain: Thanos. So it was expected for the budget for these 2 movies to be an enormous one. But this announcement does exceed all of our expectations.
Until now, the most expensive movie ever made is Pirates of the Caribbean: On Stranger Tides, which had an astounding budget of $378.5 million, with the marketing campaign included. This enormous budget brought back $1,045 billion.
Well, Bleeding Cool reports that Marvel intends to spend as much as needed in order to bring the Infinity War on the screens. Thus, the combined budget for the 2-part movie will be of roughly $1 billion.
We have no idea what to make of this. We are simply stunned. So, moving on, check out the next page, for another Marvel flick, this time from another universe!
X-Men: Apocalypse - first synopsis
While this is a Fox production, Marvel's X-Men are present at the New York Comic Con. And this has brought us the first official synopsis for the movie: "Following the critically acclaimed global smash hit X-Men: Days of Future Past, director Bryan Singer returns with X-Men: Apocalypse, opening in theaters everywhere May 27, 2016. Since the dawn of civilization, he was worshipped as a god. Apocalypse, the first and most powerful mutant from Marvel's X-Men universe, amassed the powers of many other mutants, becoming immortal and invincible. Upon awakening after thousands of years, he is disillusioned with the world as he finds it and recruits a team of powerful mutants, including a disheartened Magneto (Michael Fassbender), to cleanse mankind and create a new world order, over which he will reign. As the fate of the Earth hangs in the balance, Raven (Jennifer Lawrence) with the help of Professor X (James McAvoy) must lead a team of young X-Men to stop their greatest nemesis and save mankind from complete destruction." (via Comic Book Movie)
Stay tuned for more information revealed with the occasion of the New York Comic Con!
UPDATE! Check out the next page to see how Ant-Man should have ended!
How Ant-Man should have ended
This is self-explanatory! Enjoy!