Who is "Ghost-Spider," you ask? She's the hottest Spider-hero right now, rivaled only by "Spider-Verse" star Miles Morales. In the movie series, Earth-65's Gwen Stacy stands out as one of the most remarkable characters. In "Spider-Man: Across the Spider-Verse," she effortlessly embodies all the classic Spidey traits while adding her fresh twist. She has everything from witty banter to an incredible and distinctive costume. Her tragic backstory, including losing Peter Parker in her universe, makes her journey even more compelling. Plus, she's a talented drummer on top of everything else!
In a nutshell, Gwen is absolutely awesome, and it's high time we embrace her equally awesome codename, Ghost-Spider.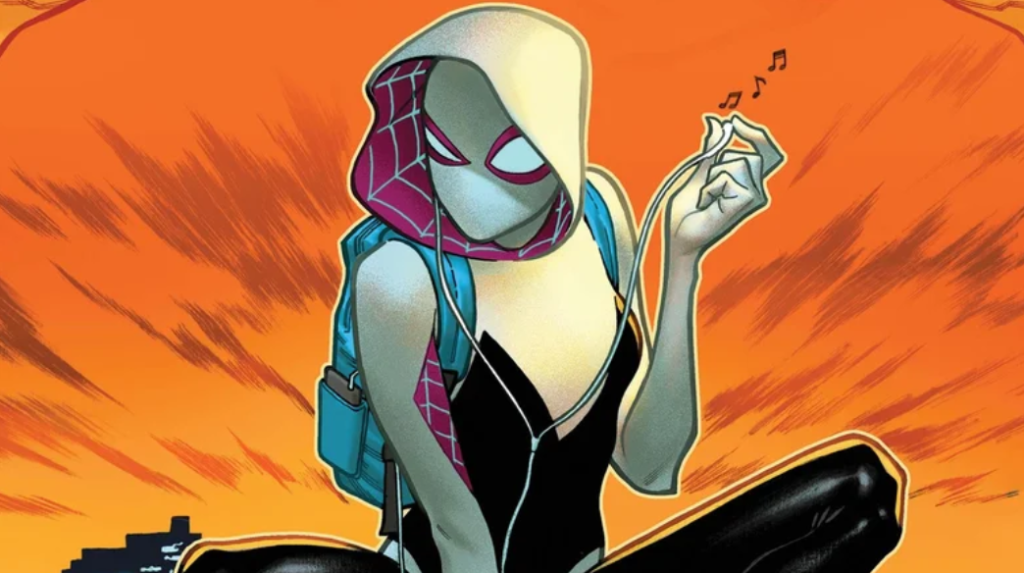 Absolutely! While the movies may label her as Spider-Woman, the comics have established Gwen as Ghost-Spider for quite some time now. The real issue lies in fans consistently referring to her as "Spider-Gwen," it's high time we break that habit. Let's respect her true identity in the comics and start using Ghost-Spider instead. It's crucial to recognize that calling her Spider-Gwen is more of a fandom thing and not how she identifies in the Marvel universe itself. Let's make the switch to Ghost-Spider and honor the character as she is meant to be known.
You're absolutely right! Using "Spider-Gwen" as her codename doesn't do justice to the amazing character she truly is. Comparing it to "Spider-Peter," "Spider-Miles," or "Iron Tony" shows just how silly and uninspired it sounds. Besides, Ghost-Spider captures her essence so much better. Considering how exceptional she is compared to the original Gwen Stacy, it becomes even more evident that it's time to retire this overused nickname once and for all. Let's toss it into the garbage can and embrace her true identity as Ghost-Spider.
Ghost-Spider is now the official name, though it took some time in the comics to get there.
Like Wolverine's initial goofy costume with whisker outlines in 1974's "Incredible Hulk" #180, some superheroes undergo changes before finding the right identity. Gwen is no exception. While she appeared visually complete, Marvel took a considerable time to establish her superhero identity.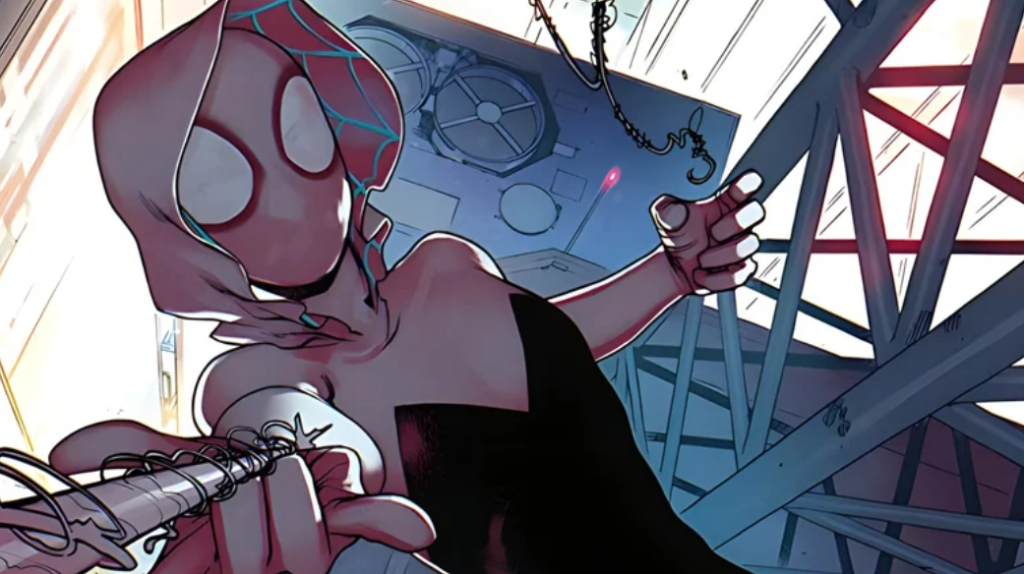 In 2014, when Gwen made her debut, her official superhero name was Spider-Woman, just like in the "Spider-Verse" movies. However, with numerous Spider-Women in existence, it was essential to differentiate her from others like Jessica Drew, Julia Carpenter, and Mattie Franklin. The "Spider-Gwen" nickname gained immense popularity, leading to the title of her solo comic series in 2015. Once a nickname catches on, it tends to stick, regardless of the character's actual name.
Fans aren't technically wrong to call the character Spider-Gwen, especially when Marvel themselves use the nickname on the cover of her comics, like in "Spider-Gwen: Shadow Clones." However, whether the nickname is justified is another matter. Gwen is an edgy and conflicted Spider-hero, so using a cutesy made-up name instead of her preferred codename is peculiar, especially when we don't do that with other prominent superheroes. Referring to her as Spider-Gwen instead of Ghost-Spider diminishes her significance.
The comics are leaning more towards the name Ghost-Spider, which hopefully indicates an attempt to phase out "Spider-Gwen." However, as long as fans continue using that name, Marvel is unlikely to abandon it altogether.
Ghost-Spider is So Much Better Than the Boring Original Gwen Stacy
The name Spider-Gwen should no longer be used for a simple reason: It's better to distance this Gwen Stacy from the original one and allow her to stand on her own.
Taking off the rose-colored glasses, it becomes evident why the fiery and independent Mary Jane Watson quickly replaced Gwen as Peter Parker's ultimate love interest in the comics. The truth is, the original Gwen is somewhat dull as a character. She's merely a romantic interest with little depth, created during a time when most supporting characters were still one-dimensional archetypes in Spider-Man's world.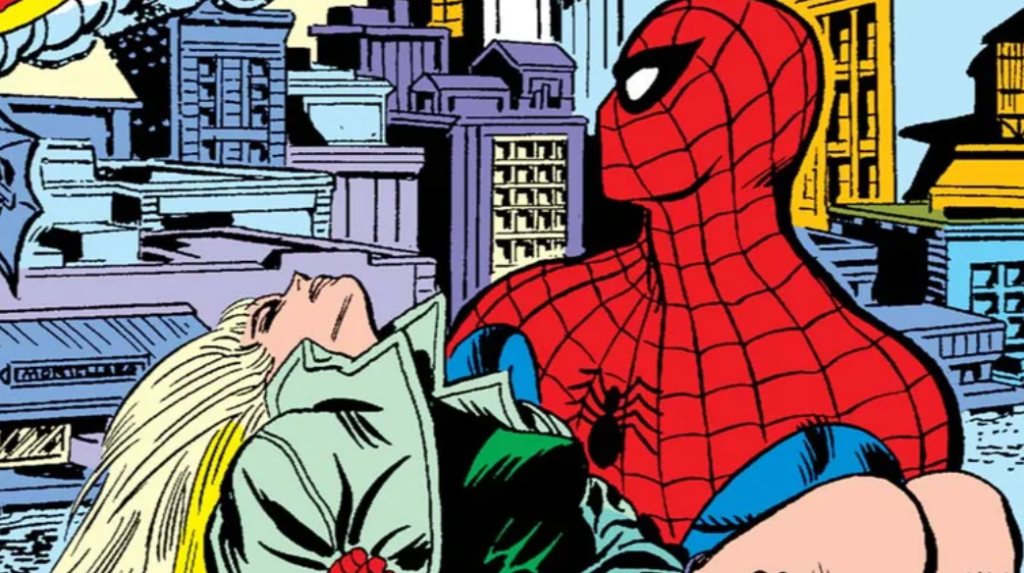 In contrast, Ghost-Spider exudes consistency and personality. She stands as one of Marvel's most well-developed new characters in recent times. Her journey of grappling with powers and self-imposed duties is exceptionally relatable, heightened by the emotional turmoil that lies beneath her composed exterior. Unlike Peter or Miles, she lacks technical genius or extensive combat training. While the classic 616 Gwen is forever remembered as a victim, Ghost-Spider emerges as the true hero of her own narrative.
In other words, it's about time to bid farewell to the old Gwen Stacy and fully embrace the Ghost-Spider version, who stands independently without the historical baggage of Gwen Stacy. She has her own unique path, making it vital to let go of the Spider-Gwen name. It's time to let her shine as a true superhero in her own right rather than merely being seen as a quirky alternate version.
Leave the Gwen Codename to Another: Ghost-Spider is Her Own Thing
Here's another reason to stop using the name Spider-Gwen and start using Ghost-Spider: There is another person named Gwen who is not related to Gwen Stacy, and it would make more sense to have a Gwen-themed name for her.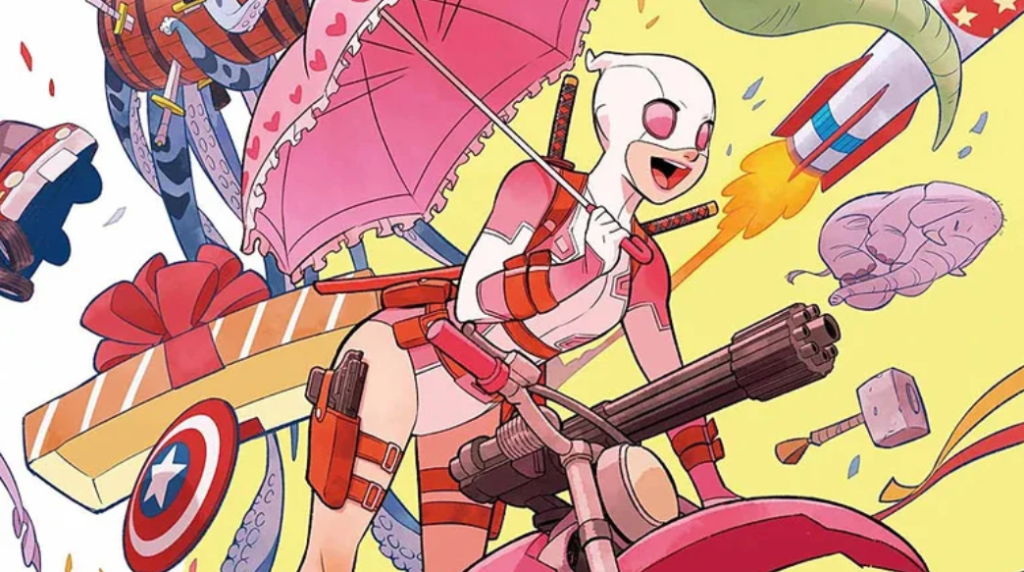 Gwendolyn Poole, also known as Gwenpool, originally started as a mix of Deadpool and Spider-Gwen ideas. Fans loved the concept of her variant cover so much that she became a full-fledged character in Marvel Comics. In the comics, Gwenpool is a regular person from the real world who somehow gets transported into the Marvel comic book universe. There, she decides to become a superhero and uses her real-world knowledge to do unique and wild things within the comic medium. It's amusing that her superhero name doesn't follow the Spider-Gwen pattern despite her connection to Deadpool. She is just a person named Gwendolyn Poole, and the name "Gwenpool" comes from the person who made her superhero suit. She liked the name and decided to go with it.
With Deadpool (Ryan Reynolds) likely making an appearance in the Marvel Cinematic Universe, it's likely that Gwenpool will also join him at some point. Moreover, given the success of the "Spider-Verse" movies and the popularity of Ghost-Spider, it makes sense for the MCU to introduce a live-action version of the character too, especially when they eventually bring in Miles Morales.
Even though they come from different backgrounds, Ghost-Spider and Gwenpool are distinct characters. It would be great if we could clearly distinguish them before they make their live-action debuts, don't you think?