Earth's mightiest heroes? Not so much. Sure, usually the Avengers do a pretty good job of keeping their membership to only the best and brightest, sometimes they let in someone they shouldn't. But over the years, those someones have started adding up. And so, submitted for your approval is my list of the worst Avengers of all time. And no, Hawkeye is not going to be on it, stop being dumb.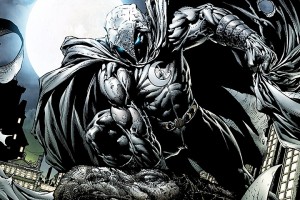 10. Moon Knight
Before anyone says anything, hear me out. I love Moon Knight. I love him oh so much. But, despite my passionate love for the character, he should NOT be an Avenger. Marc Spector aka Moon Knight was a mercenary doing less than legal work in Egypt. After betraying his villainous boss, Spector found himself abandoned and left for dead. When he stumbled upon an abandoned temple to Egyptian moon god Khonshu, he made a decision"¦ he would become a BAT!
Um, I mean, a knight. Of the moon. A "Moon Knight" if you will. "So what's the problem?" you ask, "that seems like a pretty standard superhero origin story." And you would be right if it weren't for one thing:
Moon Knight suffers from multiple personality disorder.
Yep, that's right, the Avengers drafted a psychologically unstable Batman and sent him off into the field. And what's worse is that they made him a Secret Avenger. Yeah, because a guy dressed like a bed sheet shouting at himself, that's REAL stealthy.